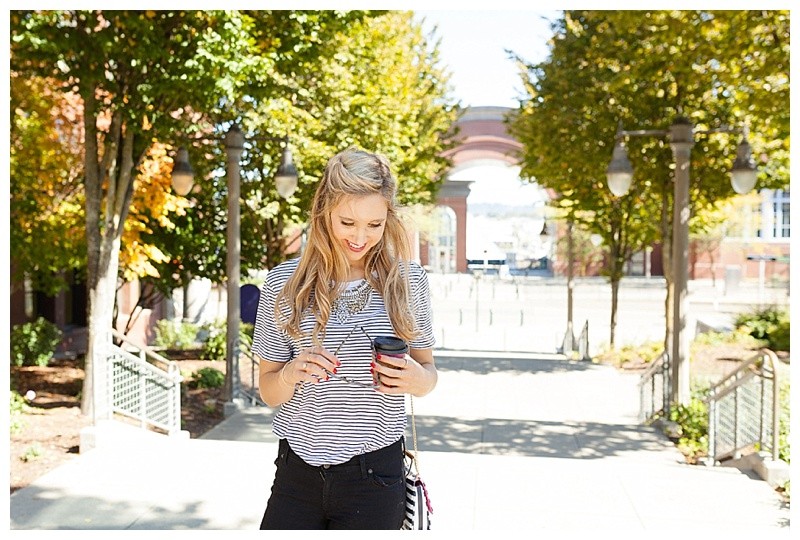 Happy Monday Blush Babes! I hope you all had an amazing weekend:)! Today I'm going to share with you the easiest way to look instantly chic. Then, I'll give a breakdown of how to style an outfit where this simple tip will never fail you! Let's get started!
The number one way to look instantly chicer is (drum roll please!)… Tuck in your shirt! Yes, it's really that simple. You may be asking yourself, well this is a great tip but not every top can be tucked.
For example, you don't want to tuck a large, chuncky knit sweater into your jeans because 1) You probably won't be able to zip your pant up (so not chic!) and 2) chunky knits are not meant to be styled that way! So what are the guidelines to ensuring this tip works every time?! Keep reading, gorgeous, and I'll explain!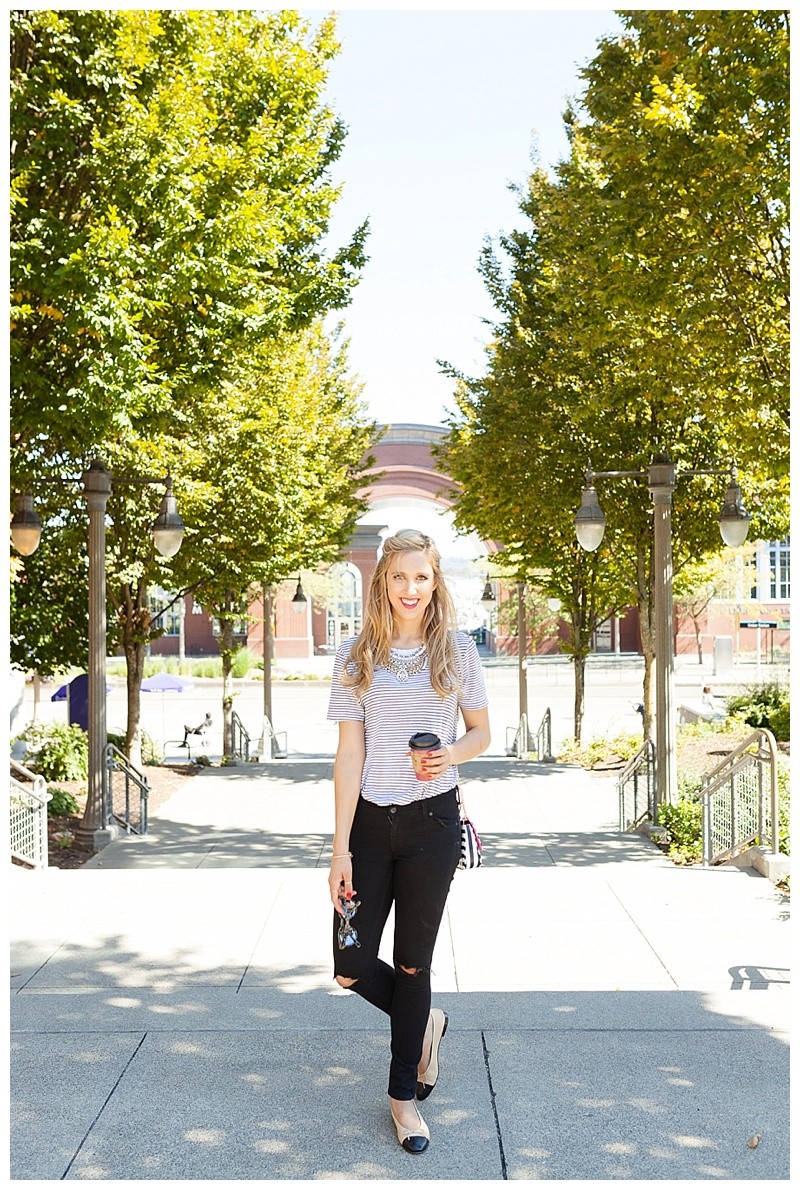 Tucking in your top is applicable to almost all tops to include button downs, blouses, and basic tees. The list could get quite extensive but I tried to sum up what I call the "big three".
The items you don't want to tuck in are (as stated above) chunky knits, crop tops (if you can tuck this in then chances are it's not a crop top), and cardigans.
Now that we have some guidelines, here is how you can style this look (I broke the styling down into 2 categories)…
YOUR TOP IS A NEUTRAL PATTERN OR COLOR PALETTE 
In this blog post my color palette is very neutral- just black and white. The stripe pattern on my top I consider a neutral print since just about any other pattern will look great with it!
If your closet is also filled with neutrals accessorize with a gorgeous bauble necklace and bright colored handbag or clutch! This adds some depth to the outfit. I opted to wear my bauble necklace from Mirina Collections (head over to her site and use code BLUSH20 to get 20% her entire site!) and do a slight pattern mix by adding more stripes with my handbag. I also could have added my pink Gigi New York Clutch which I have worn in this post here, here, and here for some more color!
YOUR TOP IS COLORFUL OR HAS A BUSY PATTERN
If this sounds more like your style, or what you have more of in your closet, no worries! Tuck that top in and follow these style tips to amp up your chicness!
For brightly colored tops you want to keep your accessories neutral such as adding delicate jewelry, or a neutral colored handbag, to balance out your overall look. For example, if you are wearing a pair of skinny jeans, a bright floral patterned top with various colors, and colorful flats you would want to wear a simple dainty jewelry such as this Kate Spade monogram necklace I am obsessed with. For your handbag I would opt for an all black, gray, or camel colored one to keep the attention on your top!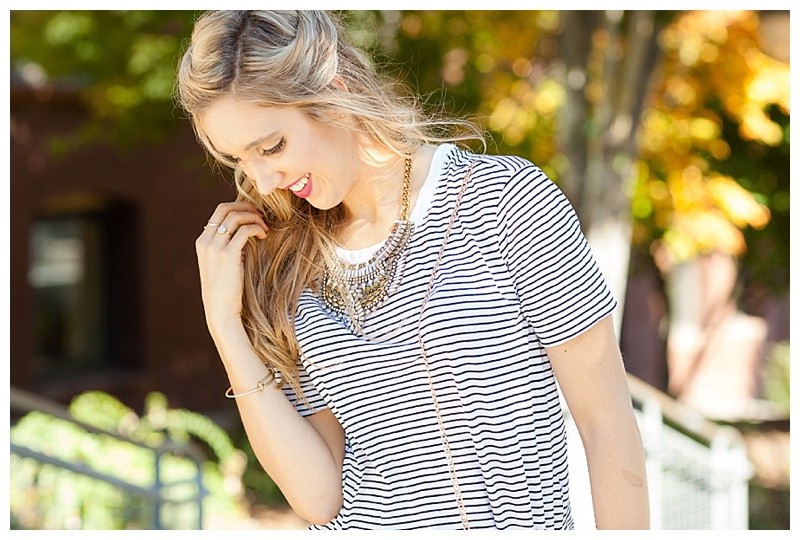 There you have it! That is the fastest way to look instantly chic and how you can style your look to incorporate this tip. Would you use this style tip?! I would love to hear from your in the comments below!
xx Julianna