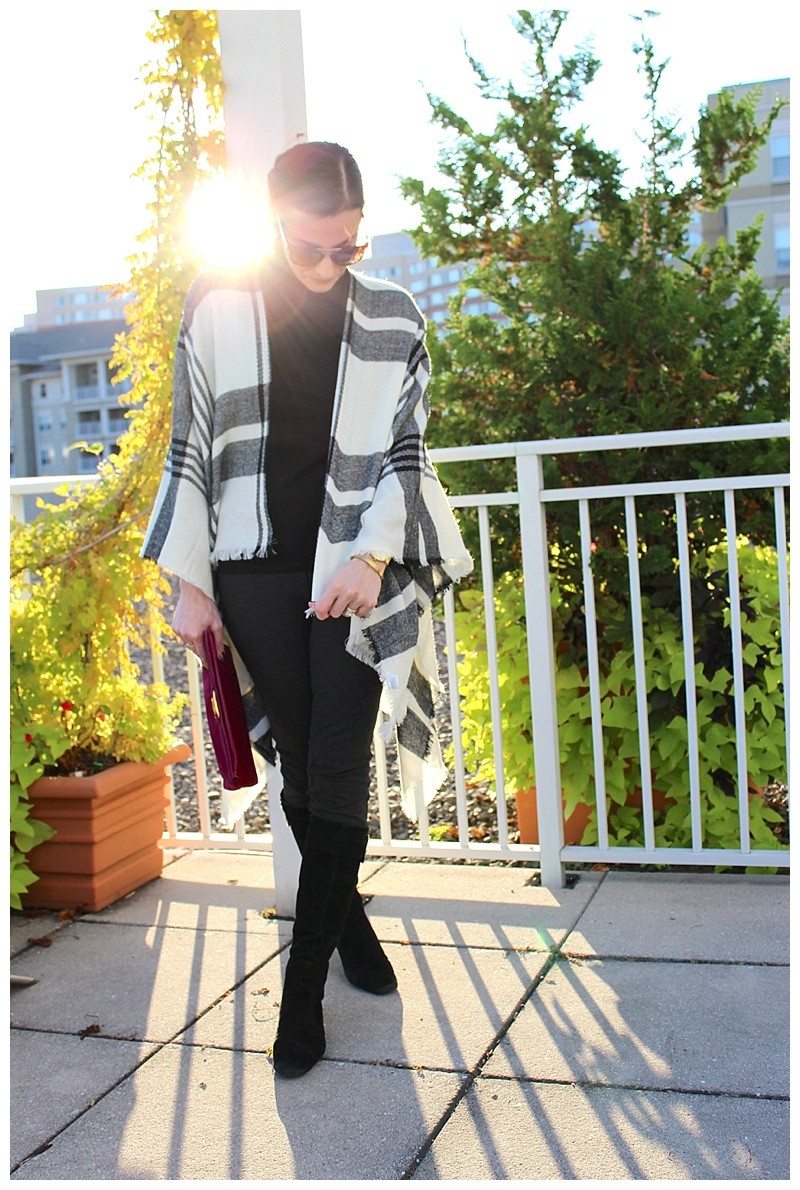 Happy FriYAY, loves! I am so excited to announce that my mini series is back and I have a whole new list of amazing blogger babes I am going to feature!
For those new Blush Babes out there, Friday Favorite is a post I started doing weekly as a way to showcase off other bloggers I love and think you should check out:). I am asking them a few questions about blogging so you can get to know them better and hopefully want to start following their blog!
Today's feature is a blogger named Michele who is the creator of  the fashion blog Classic and Gray! I got to know Michele through Insta and fell in love with both her feminine style and how sweet she was. We clicked instantly and I can honestly say she's become a friend and a blogger babe whose site I look forward to looking at! She is a master as mixing neutrals and patterns to give anyone who stops by her blog some serious #styleinspo! I asked Michele a few questions about fashion and her blog. This is what she had to say!…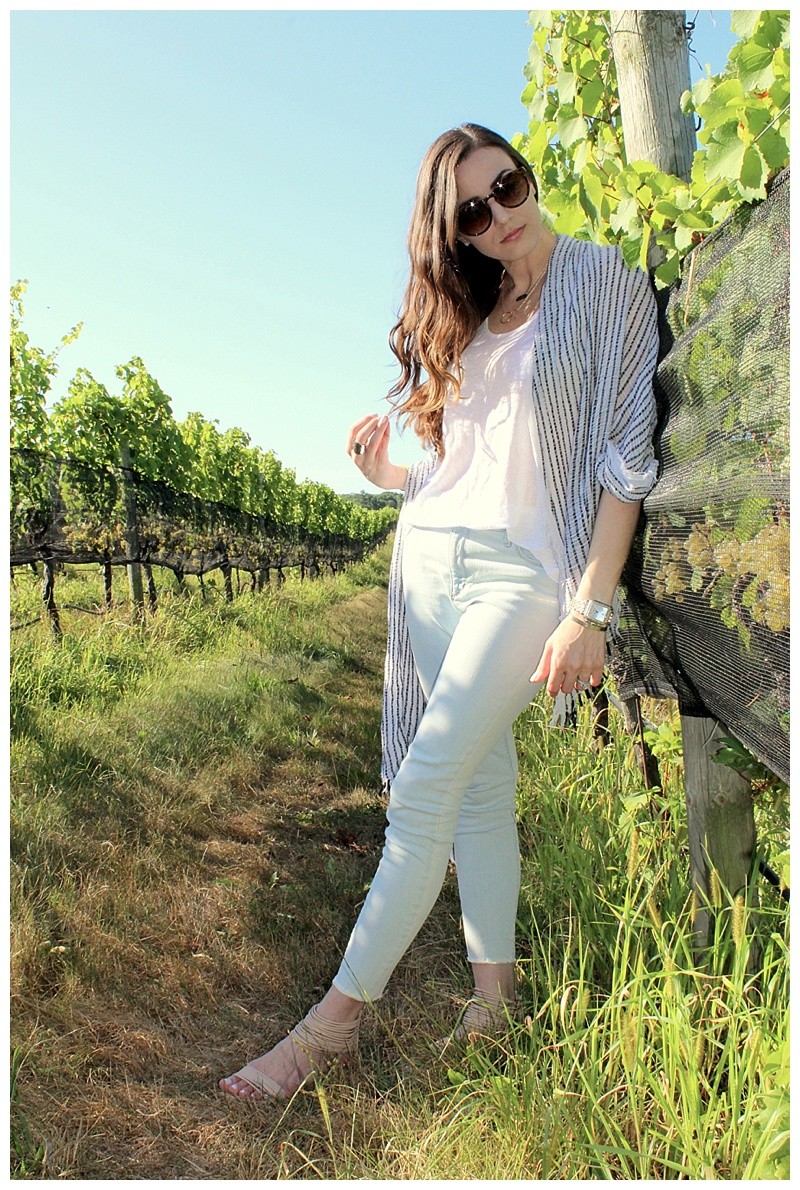 Why did you decide to start a blog?
Well, let's jump right in! I tossed around the idea of blogging for a while but it came to fruition in a rather unusual way. In October of 2014, I became suddenly ill after a common virus triggered some severe underlying health issues. Within a matter of days life as I knew it, along with all of my hobbies, were put on the back burner so I could focus on my health. After 10 months of being house-bound in leggings and a t-shirt, I decided to get back to the old me, or should I say the *new *old me. I am a firm believer that "if you look good, you feel good" and although I am no where near being back to my healthy self, I am determined to no-longer look sick in the process. I decided to create a life and style blog because I wanted a positive space to share my love of fashion, beauty, and home décor but also document bits of my life in a relatable way. Most importantly, I wanted to make the best of my current situation and use it to motivate and inspire others to pursue their passions, despite the obstacles that may be thrown their way. In August, Classic & Gray was finally born!
How did you come about picking your blog name out?
That was a tough one. Given I was creating a life and style blog, I needed a name that wouldn't limit me to a certain category but also be relevant to my content. I have a serious love for neutrals with gray being one of my favorite colors. As gray is a mixture of black and white, it is a transitional color which (wait for it…) also represents this period of time in my life. I knew that needed to be in the name somehow! I thought of a whole bunch of adjectives to pair it with but didn't fall in love with any until one night around 3 a.m. I was thinking of words that describe my overall style and 'classic' was the first thing that came to mind. Boom. Who said insomnia is good for nothing?!
What are some of your favorite stores to shop at?
Oh boy, where to begin! I absolutely* love* Loft; it's the perfect place to find closet staples that are classic, feminine, and won't break the bank! Nordstrom and Lord & Taylor are my go-to department stores and I love going to outlets or TJ Maxx when I'm in the mood to treasure hunt! Pottery Barn and Homegoods are my fav home stores and for beauty buys, who doesn't love Sephora? Since my health changed, I've also become a big fan of online shopping. Jcrew.com is a go-to and I'm going to let you in on fashions best kept secret: The Real Real. It is *the* *best *website for finding high-end brands at a fraction of the price if you, too, have 'champagne taste on a beer budget' (so my mother says). I discovered this amazing website a couple years ago and it has been a game changer!
What is your fashion philosophy?
Quality over quantity, for sure! In the past (does last week count as the past?), I've had a very bad habit of buying things more so because they were a good deal rather than because I actually loved the item. This has led to a ton of never-worn clothing now stuffed into storage bins and a lot of wasted money. I'm not saying I don't slip up every once and a while because hello…sale racks, but I'm really trying to practice what I preach! My style has really evolved as I've gotten older and fine-tuning it is a work in progress. I find that by spending a little more on timeless pieces and sticking to staples, I'm able to get much more wear out of my wardrobe. This also allows me to mix in some inexpensive, trendier pieces that won't spend their shelf-life in a Rubbermaid. Buy what you love!
What do you enjoy most about blogging?
When I first started my blog and Instagram account in August, I was a bit unsure of myself and felt a little lost.  It's a new world to me and maintaining it all can be overwhelming! I knew that before I could inspire others, I needed to inspire myself. I started sharing my love of style and in doing so, wound up connecting with some ah-mazing people! The blogging community has been a source of encouragement, positivity, and endless inspiration. It's so empowering to connect with like-minded women who have similar dreams and passions. I never thought such a thing was possible over social media but I've been gladly surprised!
If you could wear an outfit that describes who you are, what would that outfit be? 
Likely neutral, no-fuss, feminine, and comfortable…yet polished (is that even a thing?) I'm all about keeping it simple right now. Yes, I want to look put together, I just don't want to spend a lot of time and energy doing it! I'd say at this point in my life, the outfit that represents me best is a pair of fitted, lightly distressed jeans, Ferragamo bow flats, and a slouchy, oversized turtleneck sweater. Topped off with mascara, a pink lip, and a top-knot, of course! Simple and chic 🙂
Make sure you show Michele some love today and check out her blog and Insta @classicandgray!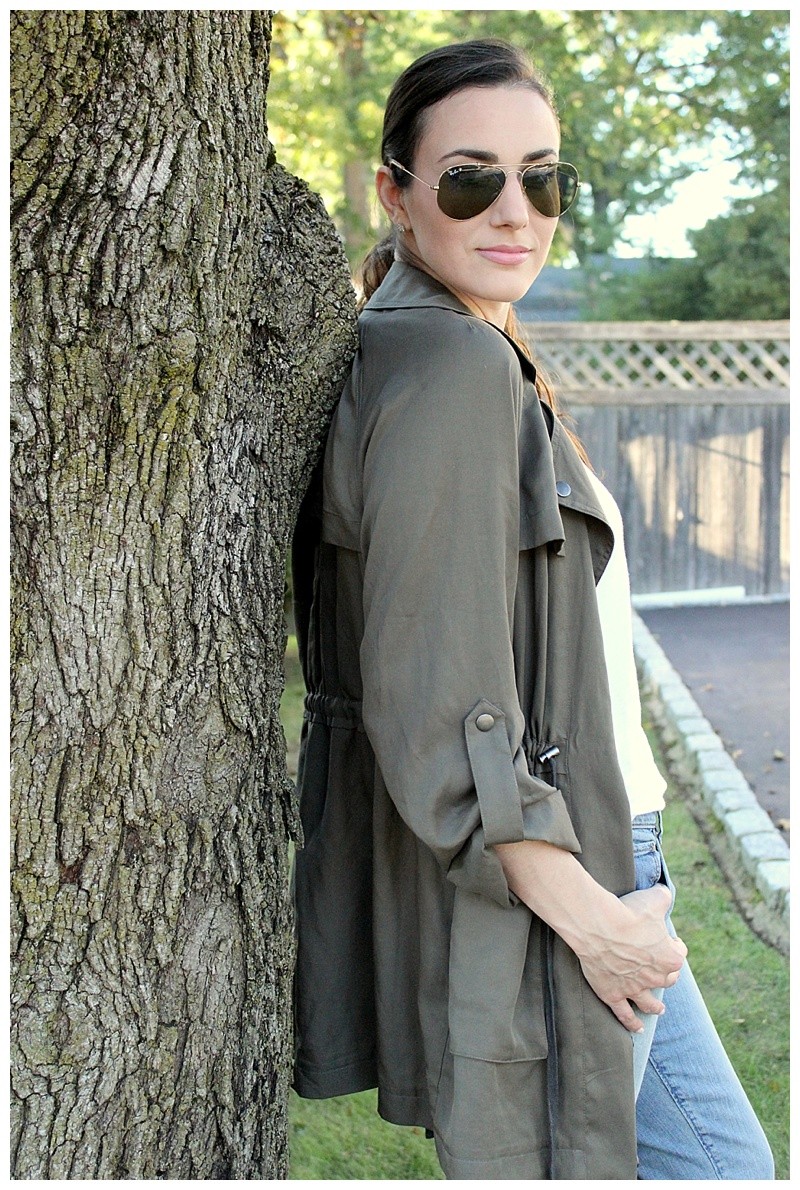 Thank you so much for stopping by Blush & Camo!
xx Julianna