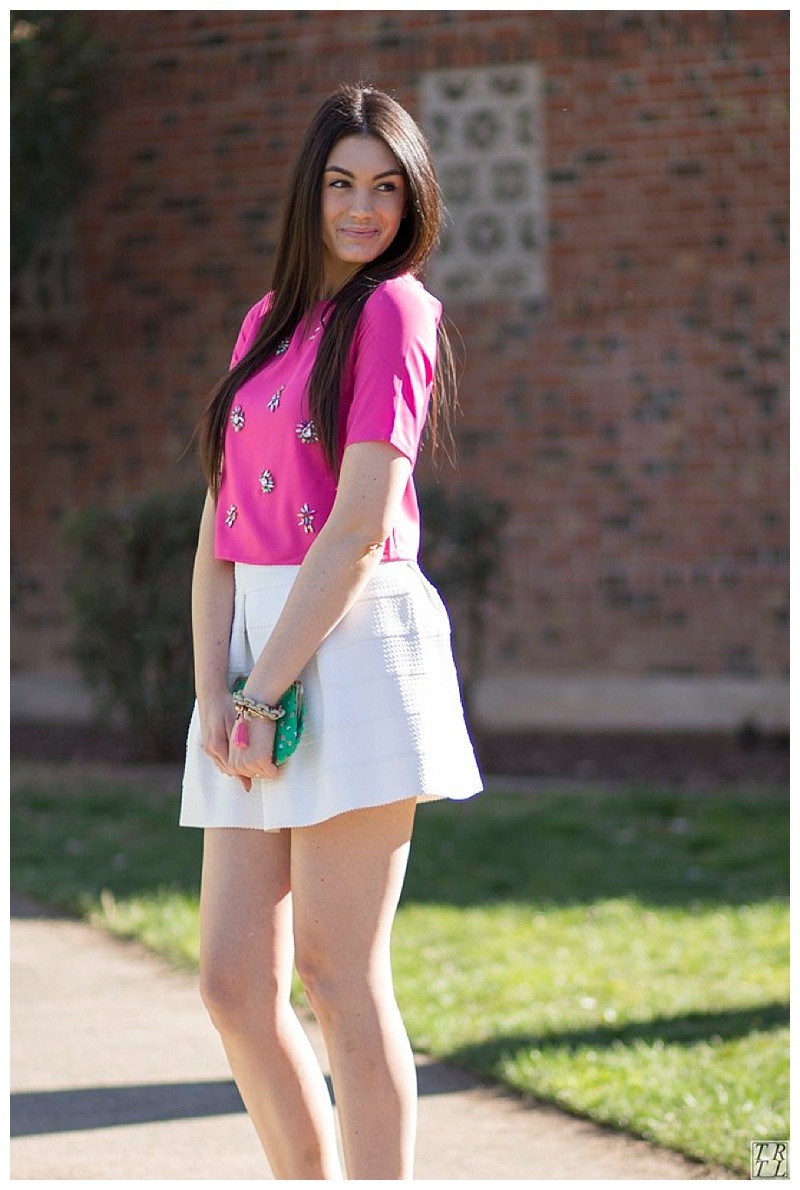 Happy FriYAY loves! I am so excited to share my sixth week of my mini series Friday Favorite where I feature a blogger who I love and think you should check out:). I am asking them a few questions about blogging so you can get to know them better and hopefully want to start following their blog!
Today's feature is a blogger named Claire who is the creator of  the fashion blog Classically Claire! Her style is really feminine, but with a twist! You can usually see her in bright colors and amazing accessories! She is the sweetest person and the way she styles outfits in combinations I never would have thought of (can you say #styleinspo?!)! I asked this blogger babe a few questions about fashion and her blog. This is what she had to say!…
Why did you decide to start a blog?
I first began to think about blogging after attending a conference here in Sacramento, where I found all of the women bloggers there to be so inspiring! Fashion for me has always been a way to express my creativity and I thought what better way to take that creativity to the next level than by sharing my style with others through a blog! While I studied apparel marketing and design in college, I now work in finance, which is a really great field, but not one where I am given the opportunity to be artistic. Blogging has been exactly the creative outlet that I was looking for!
How did you come about picking your blog name out?
I had such a tough time choosing a blog name! While I knew that my blog would primarily focus on fashion, I wanted a name that would be versatile enough to allow me to focus on other topics as well. I chose the name not because my style is necessarily always classic, but more so because I want my blog to be an authentic representation of me and the styles that are classic to my personality.
What are some of your favorite stores to shop at?
I have so many! It really depends on what I'm looking for. For quality pieces that I know I will love for a long time to come, my go to is Nordstrom. When I am shopping for trendier items and don't want to break the bank for them, then Forever 21 and more lately Francesca's are my favorites. I am also an avid online shopper (the addiction is real bad), where I frequently visit Asos and Alloy. For jewelry, Bauble Bar and Ily Couture are absolute musts!
What is your fashion philosophy?
I think that fashion is absolutely a form of expression and that everyone should wear whatever it is that they feel is the best representation of themselves. Your style should be an extension of your personality. I think that a good rule of thumb is that if your outfit makes you feel confident, then wear it!
What do you enjoy most about blogging?
When I first started blogging, I most enjoyed putting together outfits to wear on the blog because fashion has been such a integral part of how I express my creativity, as I mentioned. I would have to say that now, having been blogging for almost a year, my favorite part is really the sense of community with other bloggers. I think that it is so important for women to
support one another, be it in blogging or something else, and the ladies that I have met through blogging are all so encompassing of this philosophy.
If you could wear an outfit that describes who you are, what would thatoutfit be?
My style can be a bit eclectic. I primarily wear very feminine outfits but I also love edgier styles and a mix of the two in an outfit is my favorite. Every once in a while, I'll break out a chic all black outfit, but for the most part I am a lover of all things color! So one outfit that best describes me would be a pink button-up top, with maybe a little front tuck for good measure, a fabulous pair of shoes, a statement necklace, and a stack of arm candy on my wrist. If the weather calls for it, I might throw on a beanie for that edgier flair!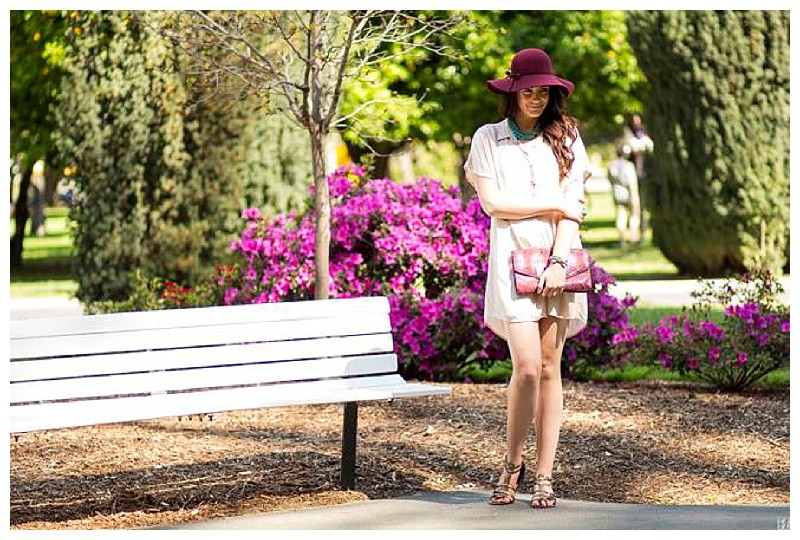 Thank you so much for stopping by Blush & Camo!
xx Julianna