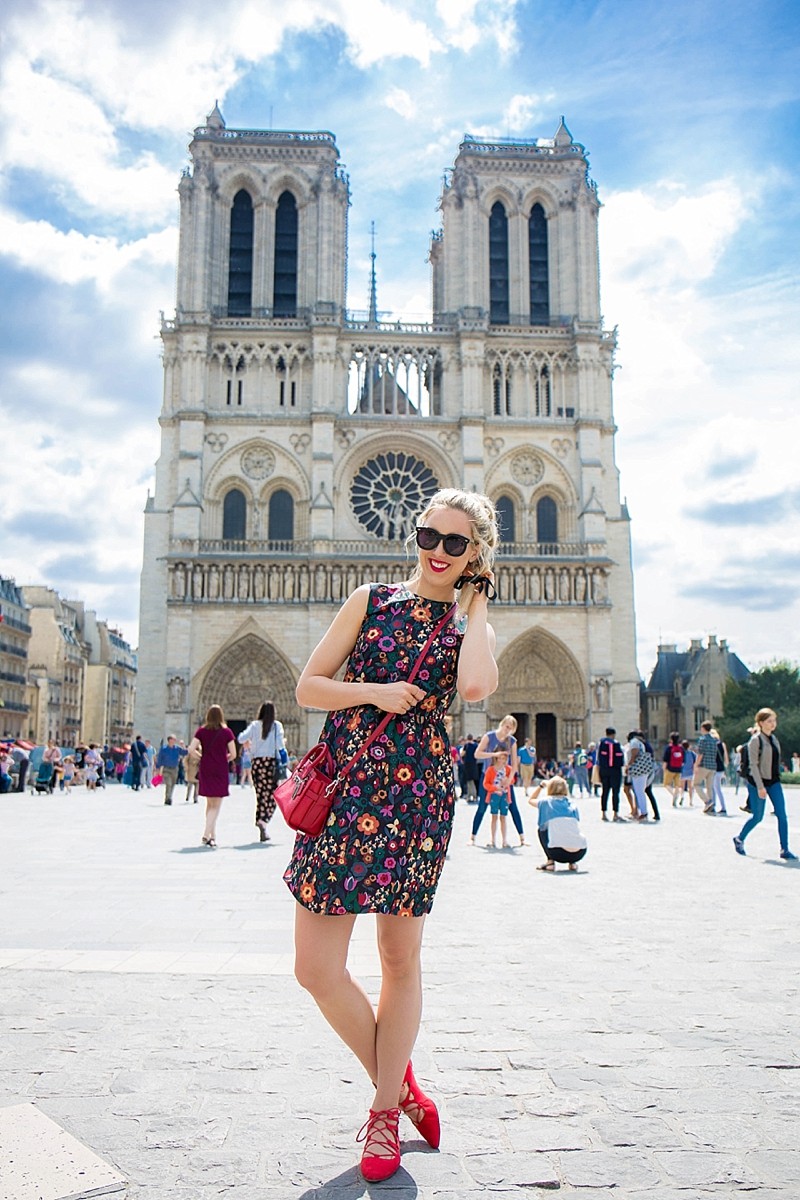 Hi, Gorgeous! Have you ever wondered what was the major difference between American fashion and Parisian fashion? In today's blog post I'm breaking down the 4 major differences in style I noticed while on my honeymoon with Chuck! If you truly want to blend into the Parisian culture while traveling abroad in France keep reading today's post to find out these subtle differences to elevate your Parisian style!
If you are looking for ways to ways to incorporate Parisian fashion into your style you totally want to click on this post here where I share 5 major trends I noticed when I was in Paris!
Let's get styling!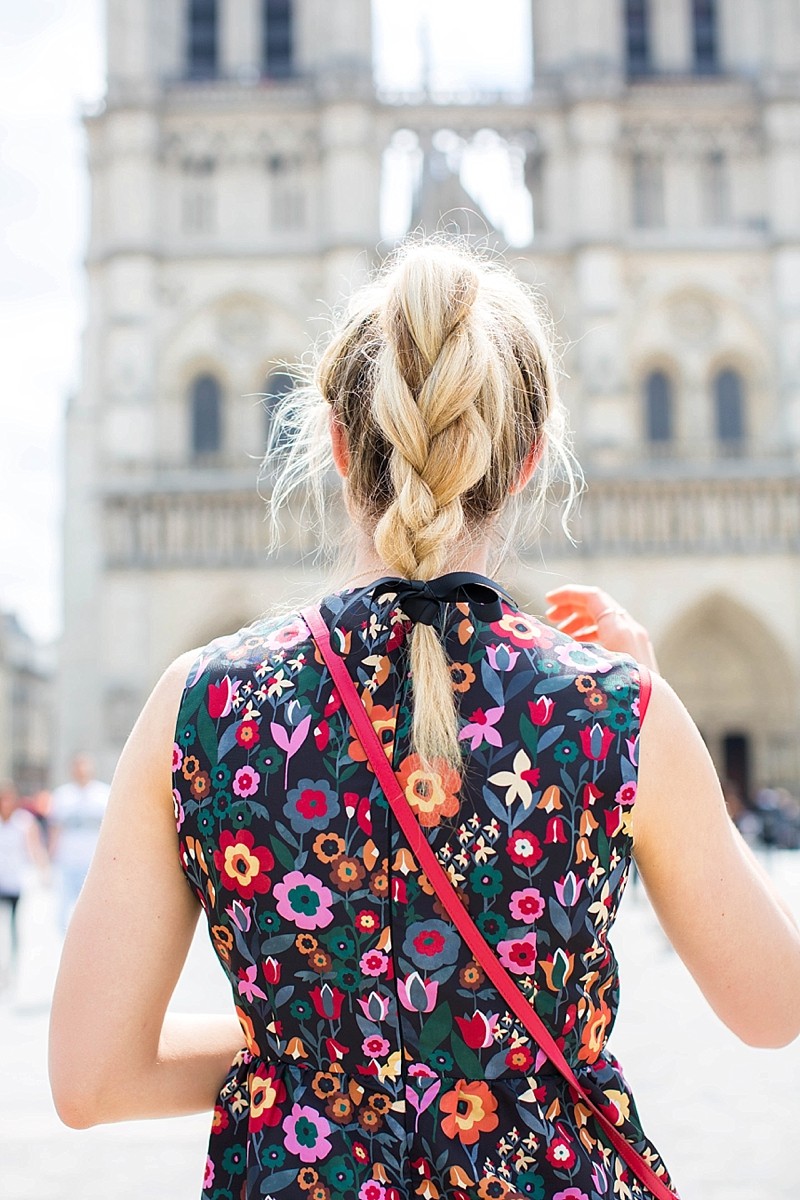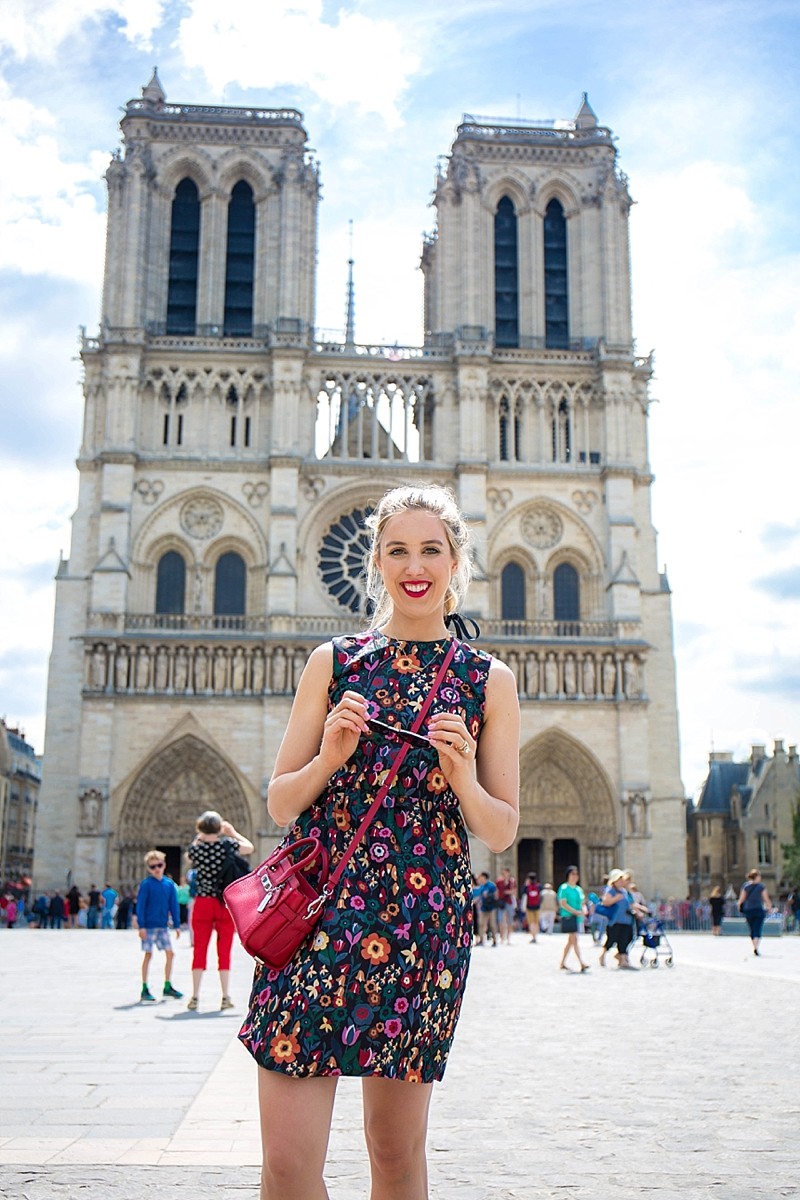 1.) THE DIFFERENCE IN PATTERNS
In the Paris there were two major patterns worn- stripes and dots. There really wasn't a variation in these patterns and if a women was wearing a pattern there is a VERY large chance it is stripes! Dots were also extremely popular, but I noticed that dots were more for the younger ladies while the older women wore stripes. The striped pattern was thin (not thick stripes) and the dotted patterns were also in a smaller size.
In the U.S women experiment with an array of patterns! Stripes are a classic pattern and totally worn here in the states. Other patterns that are popular here, but aren't worn in Paris, are gingham, plaid, and floral prints. Floral is a must have print for any season (simply change your hues from lighter to darker depending on the season!) and I was very surprised to see Parisian women not really wearing this print.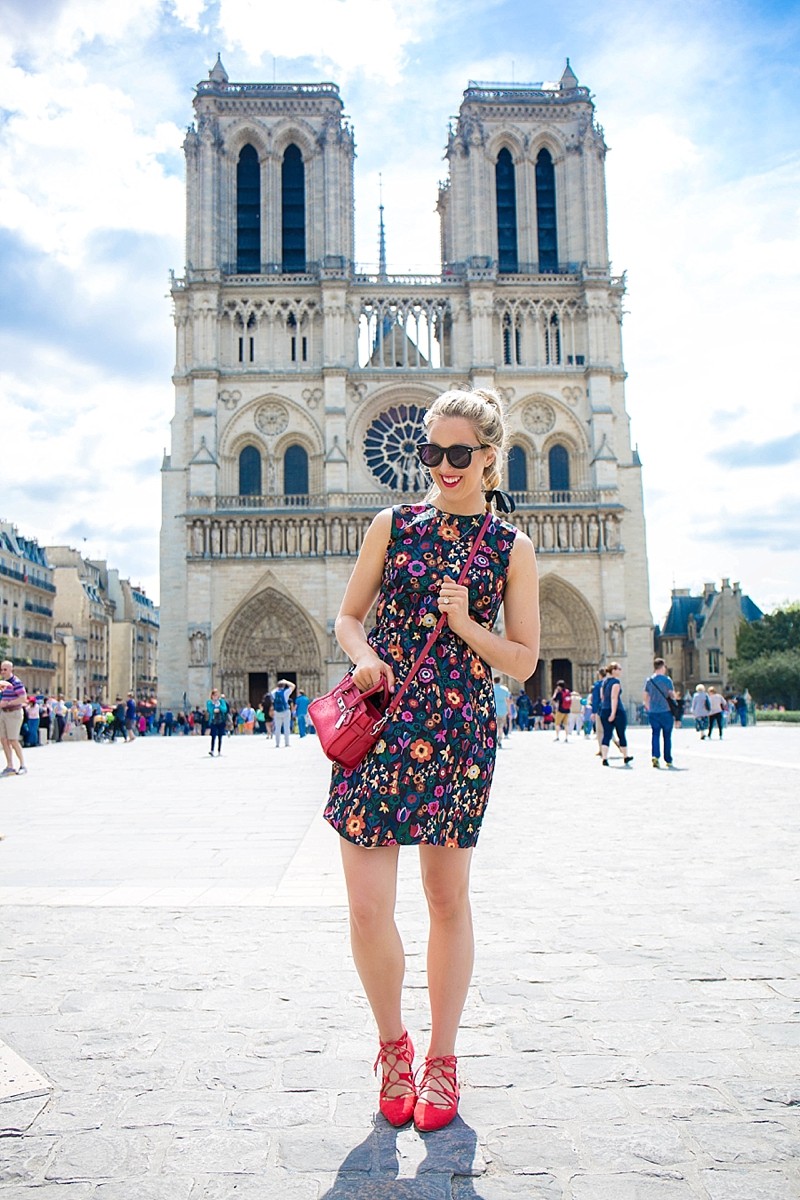 2.) THE DIFFERENCE IN COLORS
Parisian women tend to wear natural hues such as black, white, nude, and cream shades. If a color is worn it's typically a bright red hue or bold pink (they are seriously so chic!) and this color is worn sparingly. I did not see overly bold hues worn as the main part of an outfit like American women will wear.
American women LOVE to experiment with color and are not afraid to wear a look in a head to toe bold hue. A red jumpsuit? We will totally rock that! A lavender evening gown?! We will totally try that as well! Although U.S women love the classic black, white, and neutral hued looks ( and these outfits have become increasingly popular over the seasons!) we also love color and don't discriminate in what hues we will wear! The bold hues each women wears all depends on personal style and there is no right or wrong answer.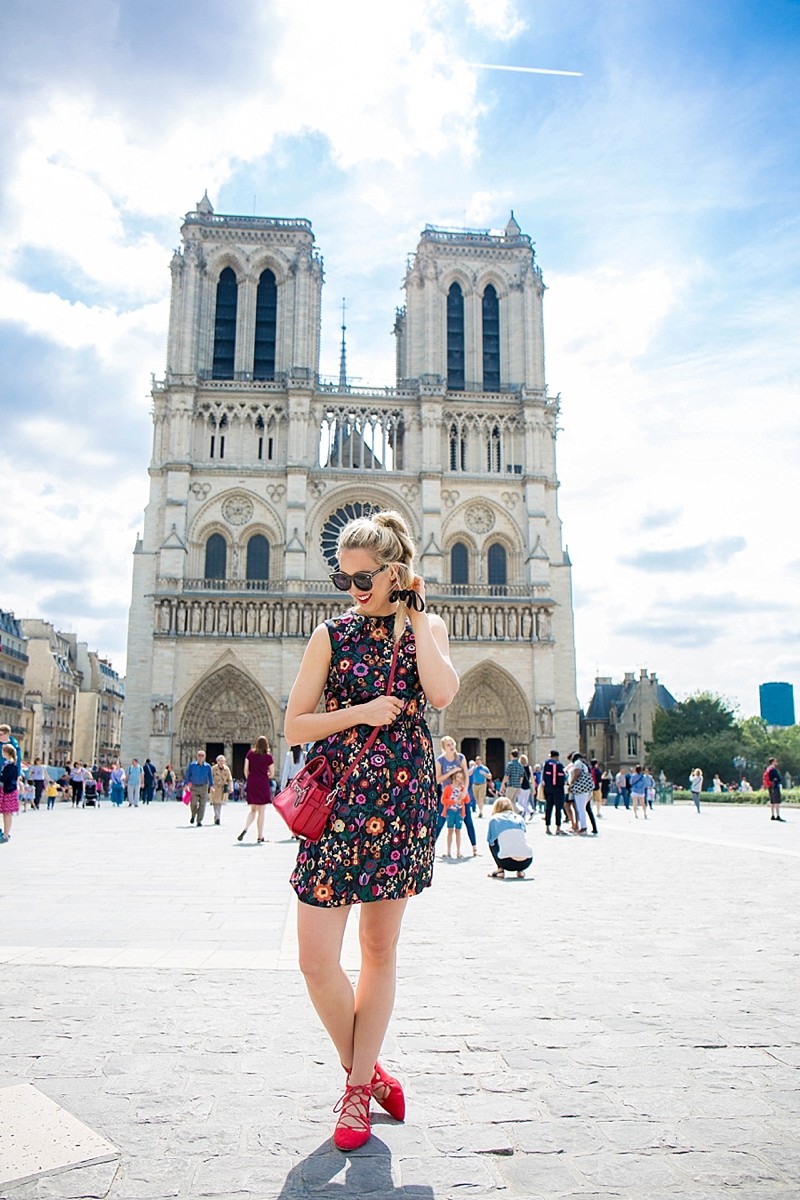 3.) THE BIGGEST DIFFERENCE IN STYLING CLOTHES
While in Paris I noticed that Parisian women tend to lean towards more feminine styling with skirts, dresses, and opting for pieces that exude a chic vibe (incorporating color, texture, and silhouette to create this effect). Every woman I saw looked beyond chic and I was in awe of their style!
In the United States a woman's style is a much larger range staring with feminine and going to 70s chic at the other end of the spectrum. I honestly don't think I can narrow down the most popular style since there are so many in this country!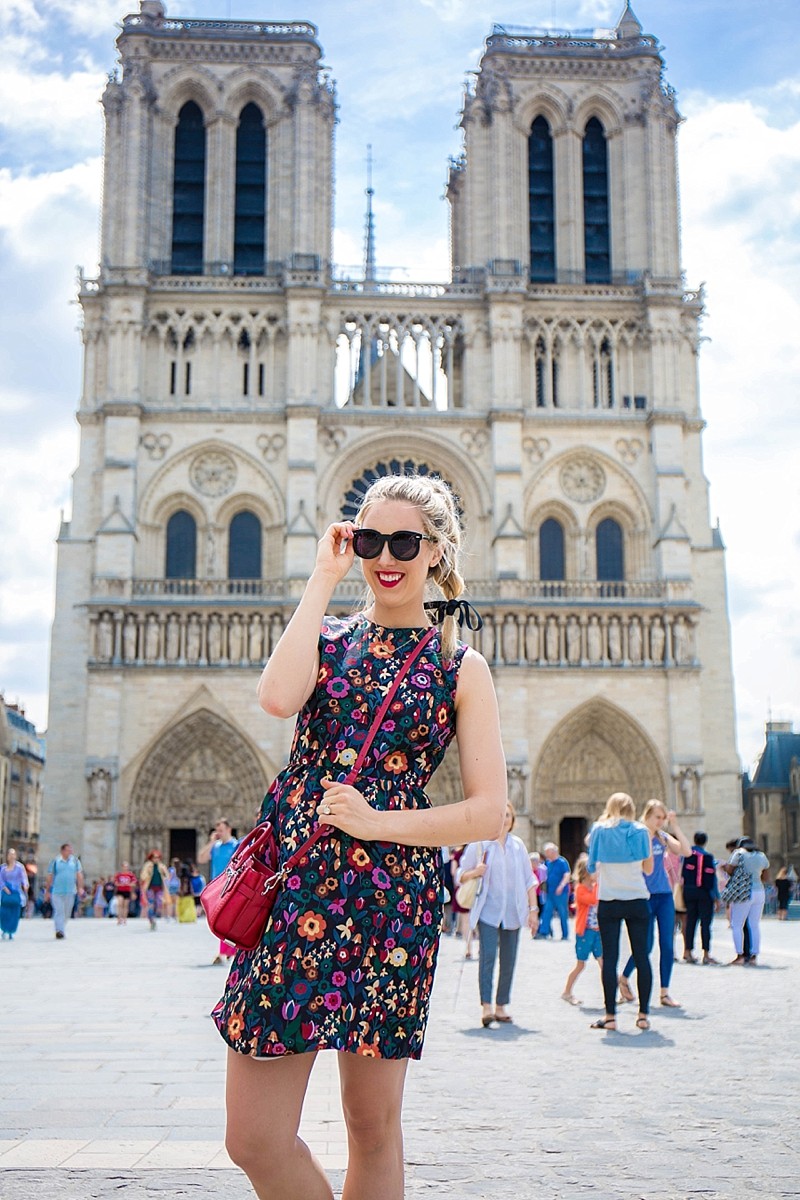 4.) THE BIGGEST DIFFERENCE IN ACCESSORIES
In Paris women tend to wear little to no jewelry and if they are wearing jewelry it is delicate and subtle. I loved this approach to accessorizing and, again, it's just SO chic!
In the U.S delicate jewelry is definitely a trend, but so are larger baubles and layering jewelry. There is a wider range of ways women decide to accessorize their look:). This does not mean that the Parisian way is better, this simply means there is a more diverse way to style outfits here in the States!
What did you think of today's blog post?! I would love to talk with you gorgeous Blush Babes in the comments below! You can also follow me along on 
Instagram
, 
Pinterest
, and
 Facebook 
for daily style inspo!
Thank you so much for stopping by Blush & Camo!
xx Julianna
SHOP MY POST
Shoes- ASOS, sold out, similar
here