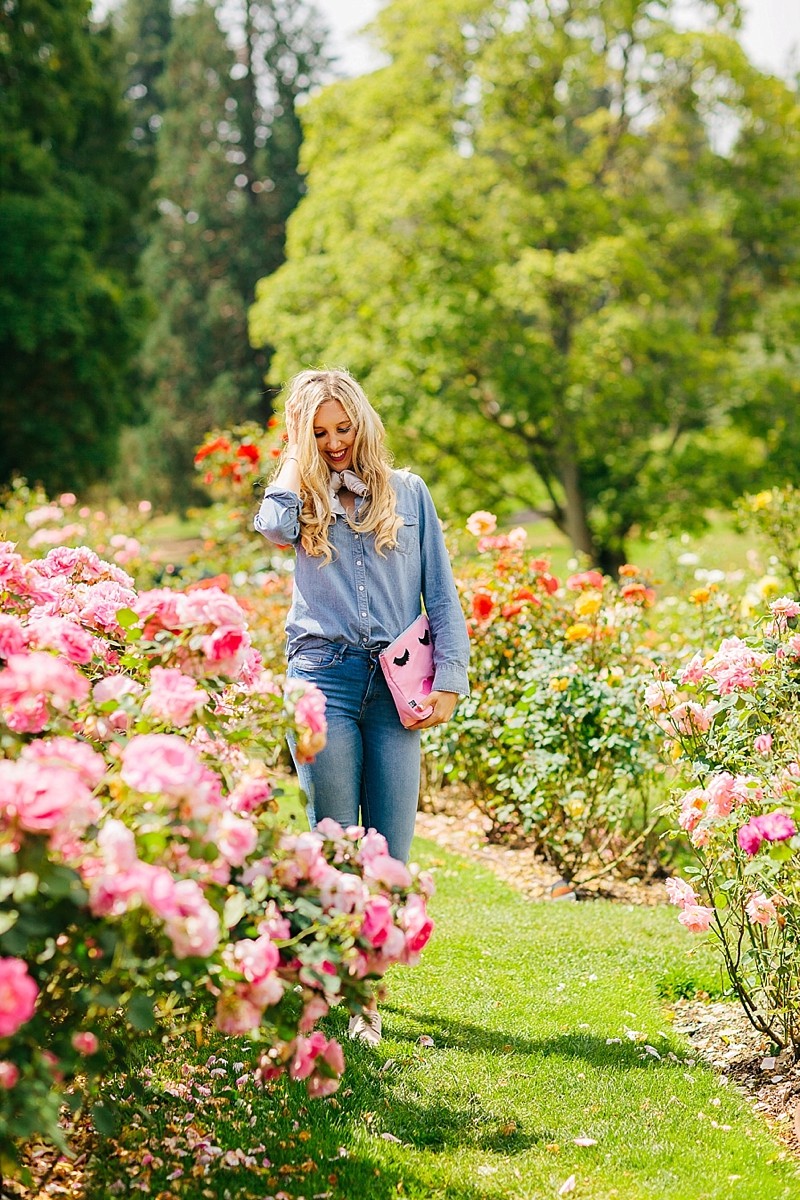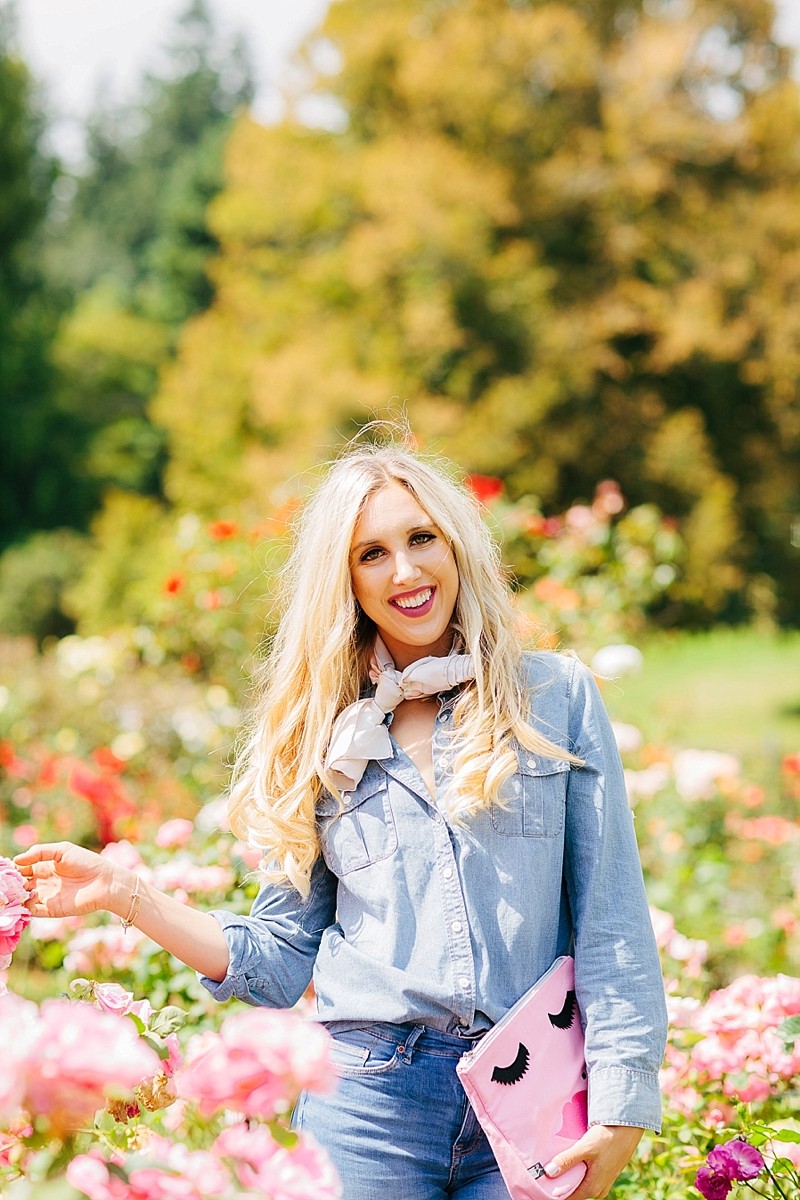 So August has arrived and you're super excited about purchasing new cozy layers, PSLs, and filling your closet with as much plaid as humanely possible (or maybe the plaid thing is just me)! Then, you check your bank account, realize you've spent an insane amount of money on the #NSale, and you've got about $100 for wardrobe money for August/September.
And, if we are being perfectly honest with one another, you're probably going to buy a few PSLs because it's totally the right thing to do (#priorities)- so make that $85. How are you going to create all these cute fall looks?! You are a fashion forward woman who needs to look amazing 24/7. Girl- I've got you.
Today, I'm rounding up my BEST tips for creating transitional outfits that will cost you nothing! Why? Because you already own these pieces in your closet- I promise!
I'm wearing one of the tips in today's post here!
Let's get styling (and maximizing those PSL funds!).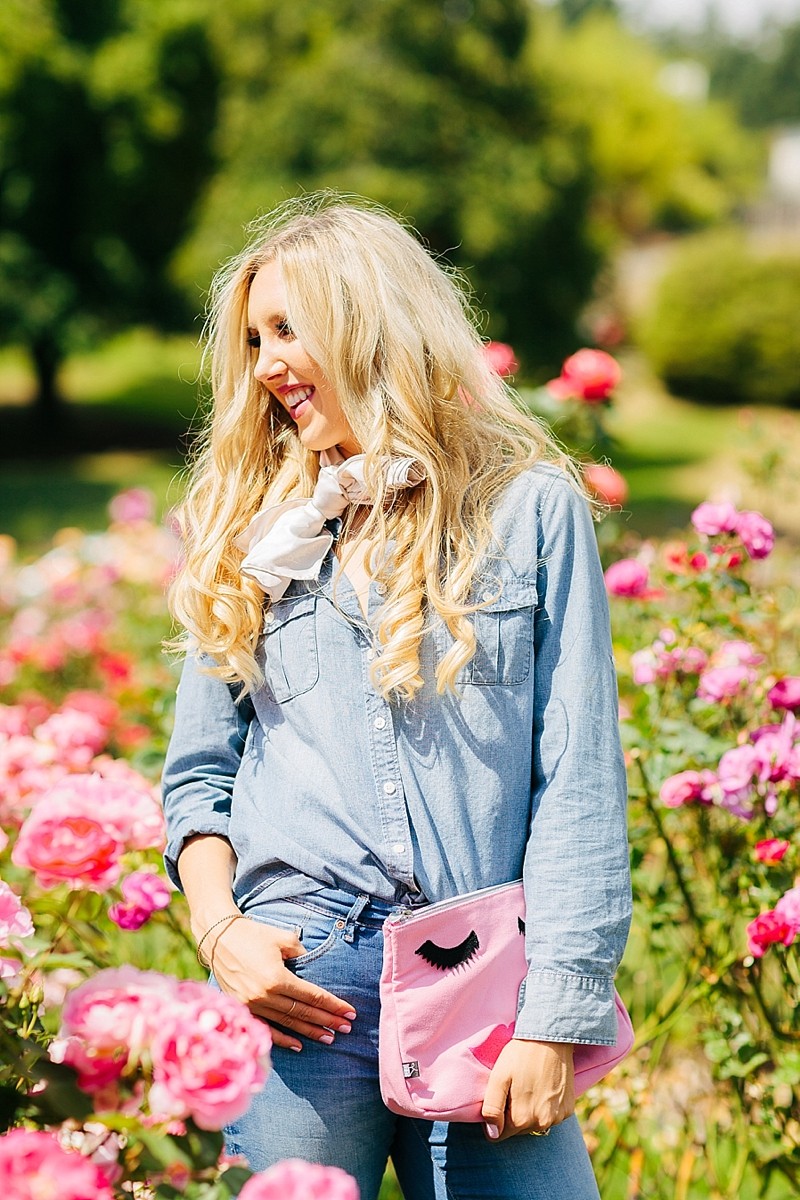 IT'S ALL ABOUT LAYERING
The best time of year to create transitional pieces are going from summer to fall because of today's first style tip! Simply pick out a summer look you would typically wear and add a layer (or two!).
That's it!!
At this point you're probably like this is WAY too easy and I'm here to tell you that it's not! It's truly that simple.
Ways to accomplish this transitional look costing you nothing are:
Summer dress + a leather/bomber jacket or sweater

Shorts + Summer top + Vest + Scarf

Summer Dress + Scarf

Skirt + Blouse + leather/bomber jacket
There are SO many examples that you can use, but you totally see where I am going with this!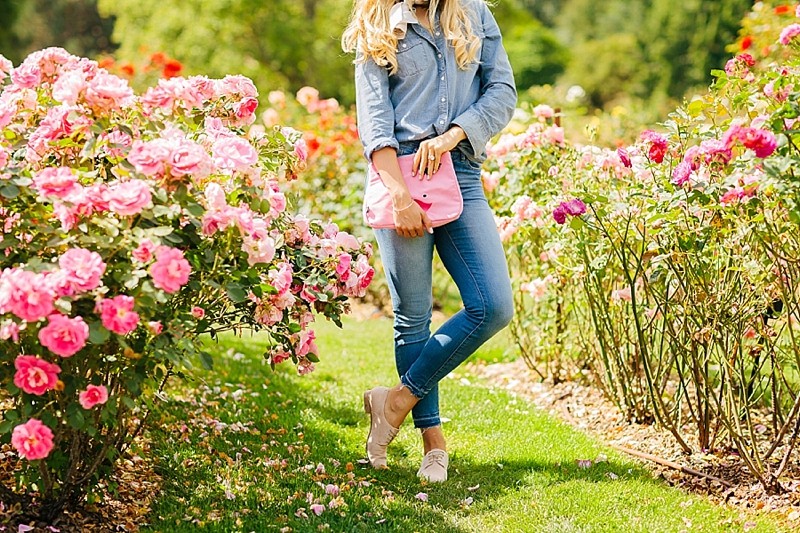 SHOES MATTER
My personal style philosophy states that shoes determine the vibe of your outfit. If you're wearing sandals then your look is more of a warm weather look! If your shoes are boots or booties then your outfit will lean more towards cooler temps.
For this style tip all you have to do is wear a summer look (such as a dress) and add booties or over the knee (OTK) boots! Using this tip easily transitions your look from summer to more fall appropriate while using all the clothes you already have in your closet!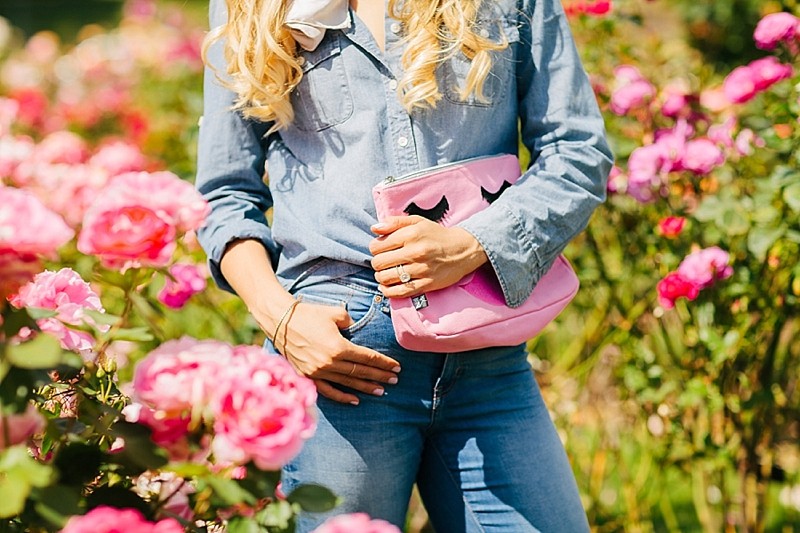 BONUS STYLE TIP FOR OTK BOOTS: To save even more money ditch the need to buy OTK boots this season and use this tip instead!
All you have to do is purchase a pair of over the knee socks (insert emoji hands here!).  The best part?! These sock usually cost anywhere from $6-$24! A fraction of the price of buying all new shoes!
Pair these socks with your riding boots and you have just created the illusion of OTK boots for about $13! Or, to not spend any money at all (with today's post theme!)- take a pair of socks that you love and cut the foot of them off so they can slide over your knee to give the appearance of OTK socks!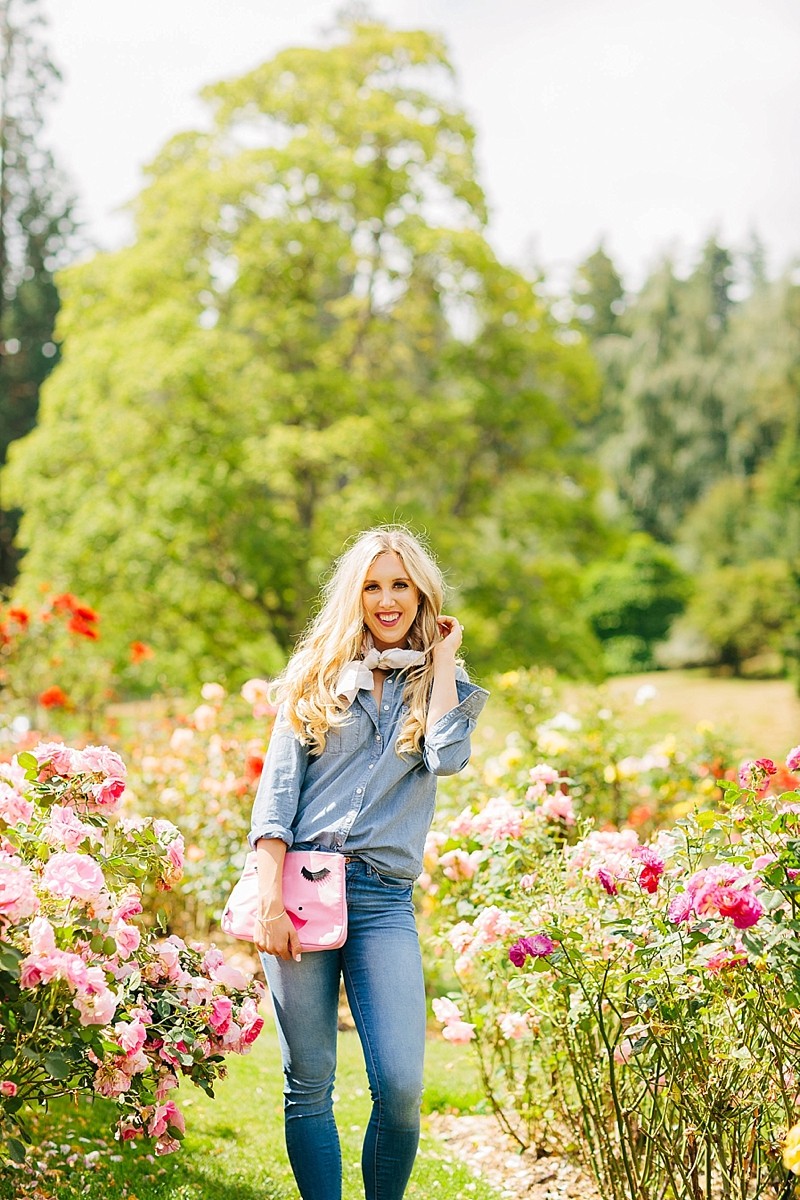 WEAR DENIM ON DENIM
I am totally rocking this style tip in today's post! To create a look that doesn't look transitional at all, and perfect for any occasion rock a Canadian Tuxedo (this term means denim x denim!). The reason why this style tip works is because you can alter the type of denim you wear to fit both your personal style AND the type of weather you're having!
For example, if it's super hot outside all you need to do is rock a chambray shirt, a pair of cutoffs, and finish the look with a pair of booties (style tip #2 in today's post!).
Or, you can create a look like I did in today's post and wear denim jeans and a chambray shirt and wear more summer accessories such as lighter colored shoes and bright accessories to keep your look more on the summery side!
With these three style tips you can create hundreds of transitional outfits from summer to fall without spending a dime!
What did you think of today's blog post?! I would love to talk with you gorgeous Blush Babes in the comments below! You can also follow me along on 
Instagram
, 
Pinterest
, and
 Facebook 
for daily style inspo!
Thank you so much for stopping by Blush & Camo!
xx Julianna
SHOP MY POST
Shoes- M. Gemi, sold out, VERY similar
here
and they are on sale!
Clutch- from a boutique in my town, similar
here