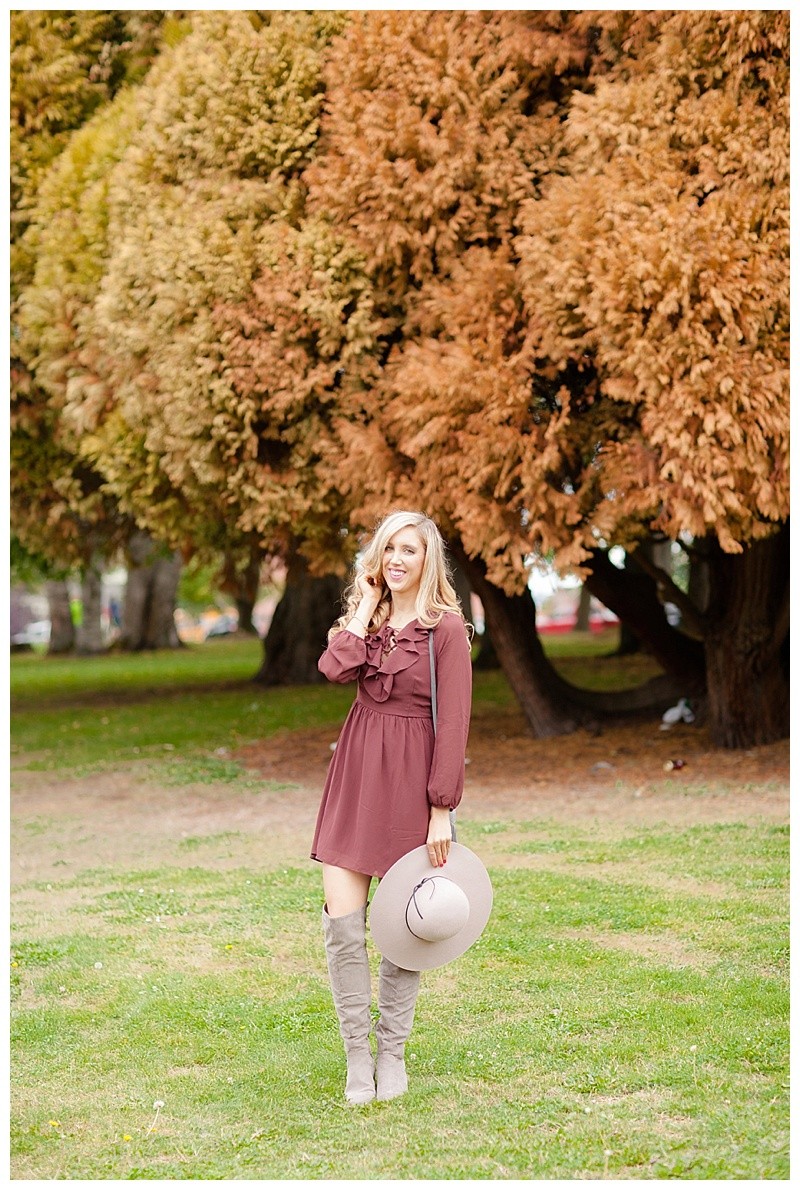 Over the knee boots (OTK) boots are not necessarily a fall closet staple- but they are SO much fun to wear! This type of shoe is so feminine and can be worn with various types of looks! Today I am going to breakdown the best ways to wear this type of shoe because these boots demand their own blog post;).
BOTTOMS THAT LOOK GREAT WITH OTK BOOTS
Since these boots cover up some leg there are a wide variety of bottoms you can wear to include:
– Dresses. Wearing a dress with OTK boots is about as feminine as it gets during fall! I love the contrast between the tightness of the boot and the flowy bottom portion of the dress!
– Jeans. OTK boots look AMAZING (yes, I had to put that in all caps) over a pair of skinny jeans and paired with an oversized sweater.
– Skirts. The 70s suede skirts and the jean skirts that are #trending right now would look so cute when paired with OTK boots! I personally like a skirts length to be a few inches above the knee to allow for a little leg to shine through!
– Leggings. OTK boots would fit perfectly over leggings, but keep the top looser (like a tunic) to balance out the entire look!
OTK BOOTS ARE A COLD WEATHER SHOE
Generally speaking, OTK boots are reserved for fall and winter seasons! They are typically made with suede and leather which are cold weather materials since they will trap in a lot of heat. Plus, this boot is perfect to pile on the layers and stay cozy warm- why else would it cover up so much leg?!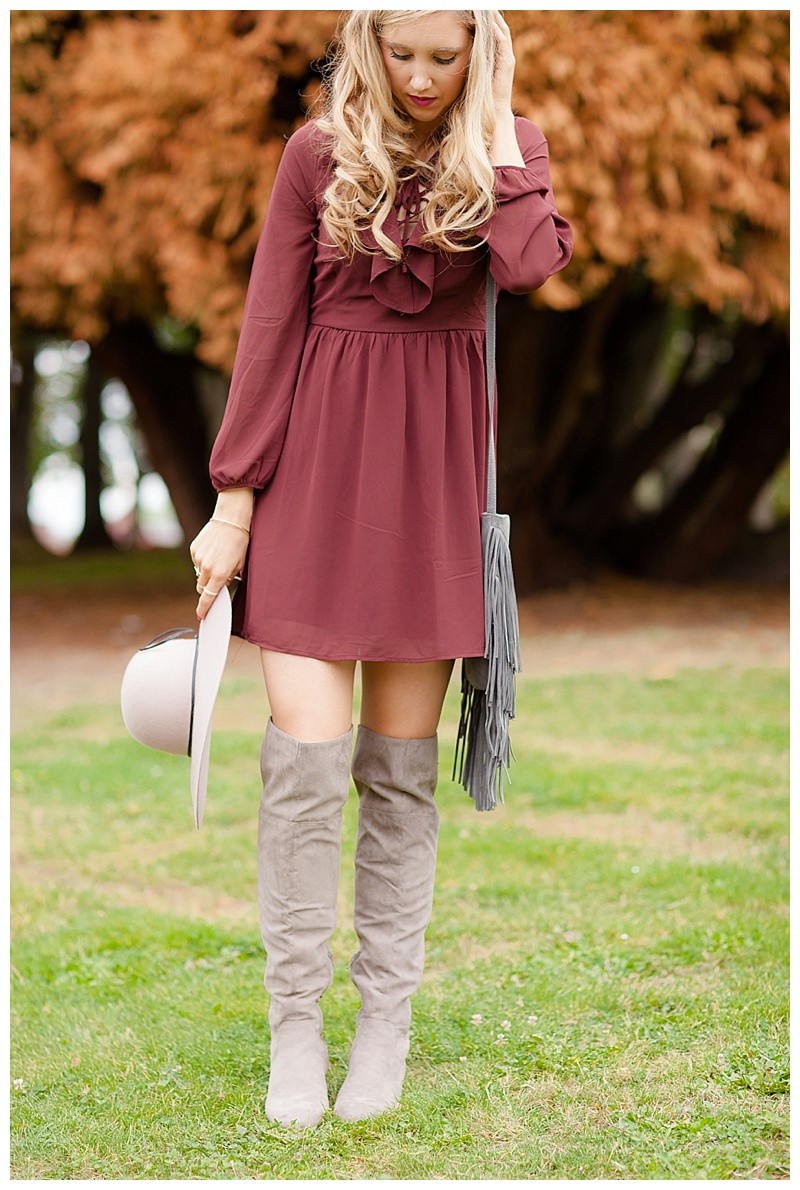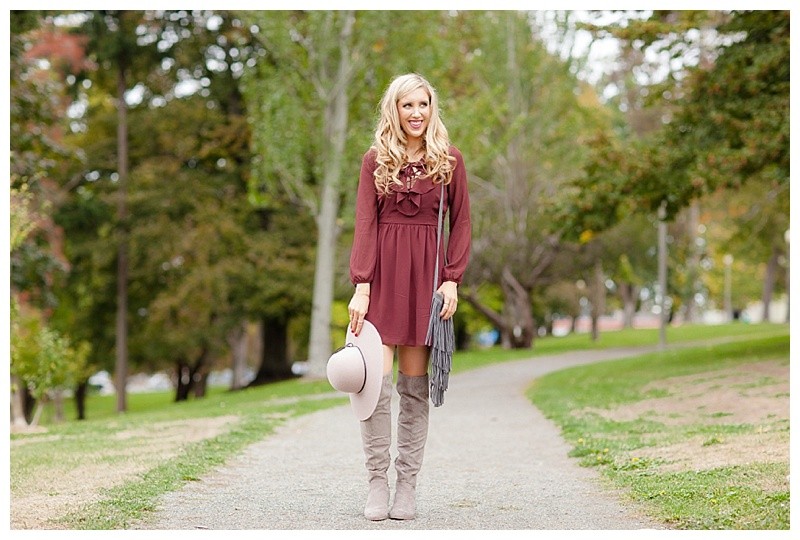 BOTTOMS THAT WOULD NOT LOOK SO GREAT WITH OTK 
I am a firm believer that you can wear just about anything with confidence and look amazing in it, but these are my recommendations for bottoms I would not pair with OTK boots.
– Jogger Pants: OTK boots need more of a tighter fit bottom (or no bottom at all if we are talking about skirts and dresses) in order to really accentuate your legs!
– Cullotes: These pants hit right at mid calf and are known for their loose, skirt like it. You would not be able to show off your gorgeous legs or boots with this type of pant.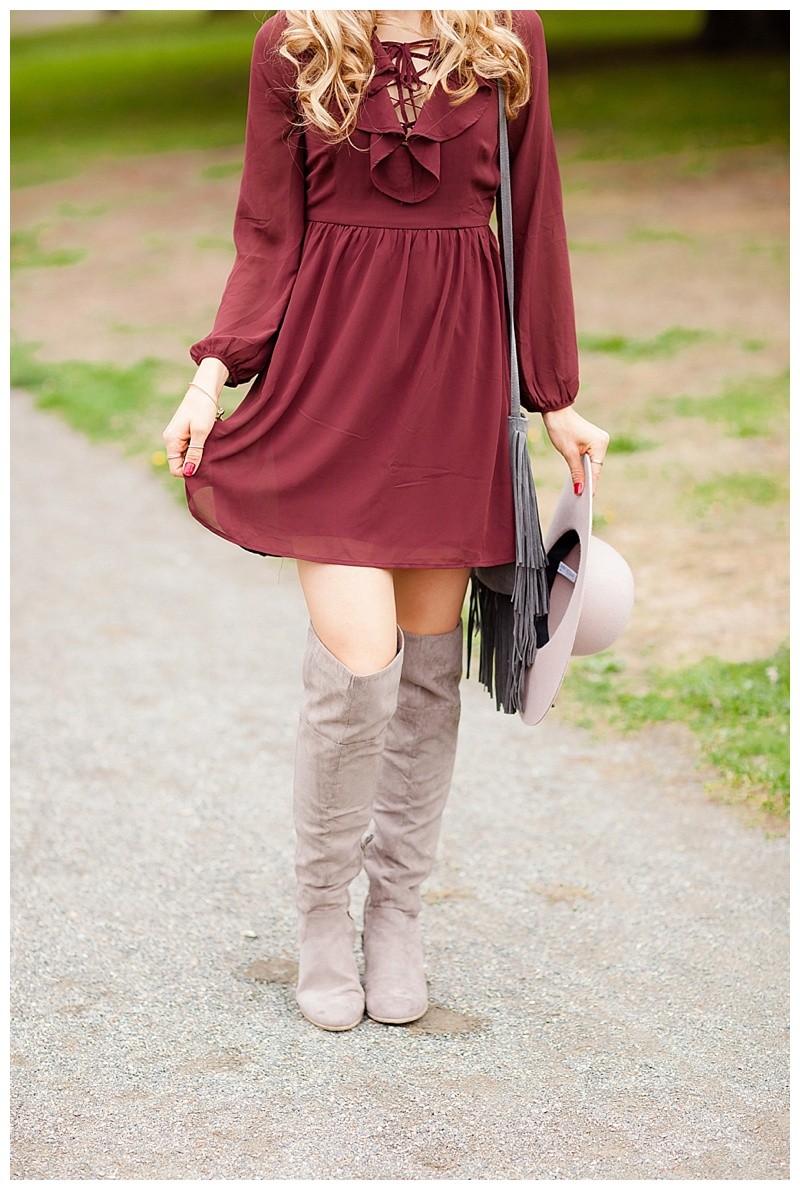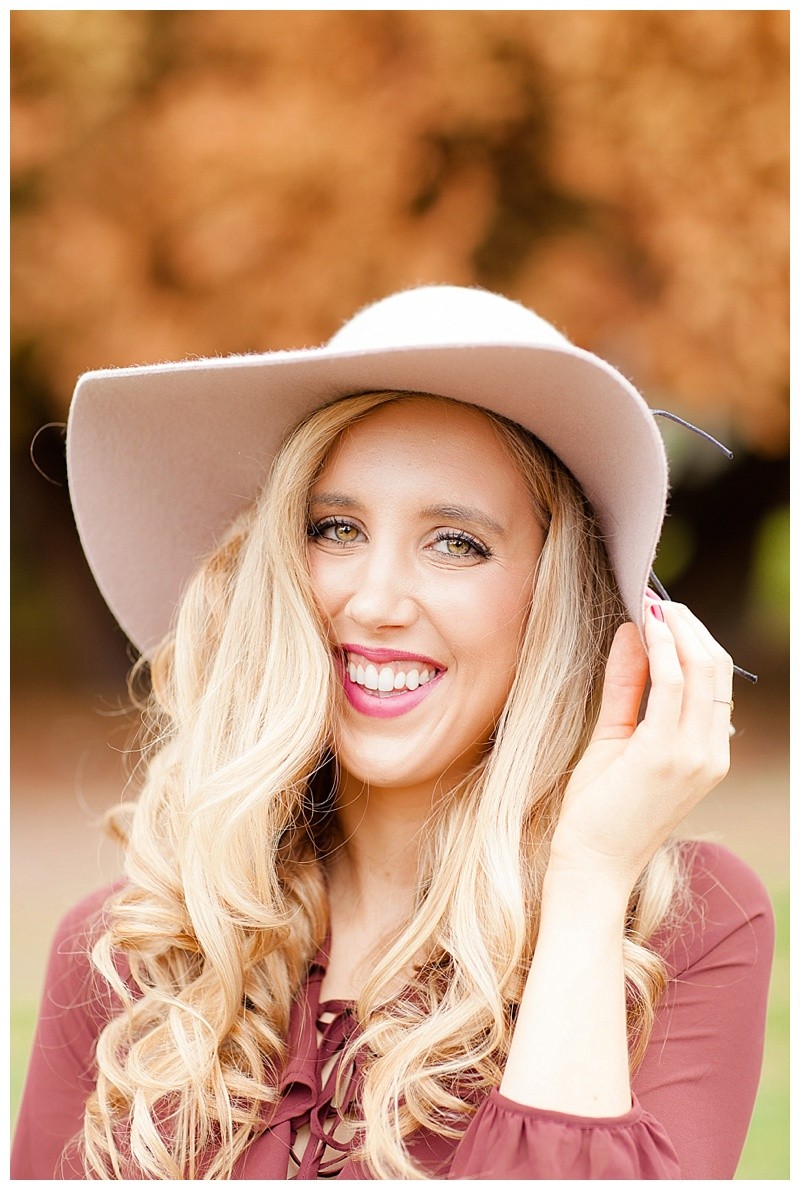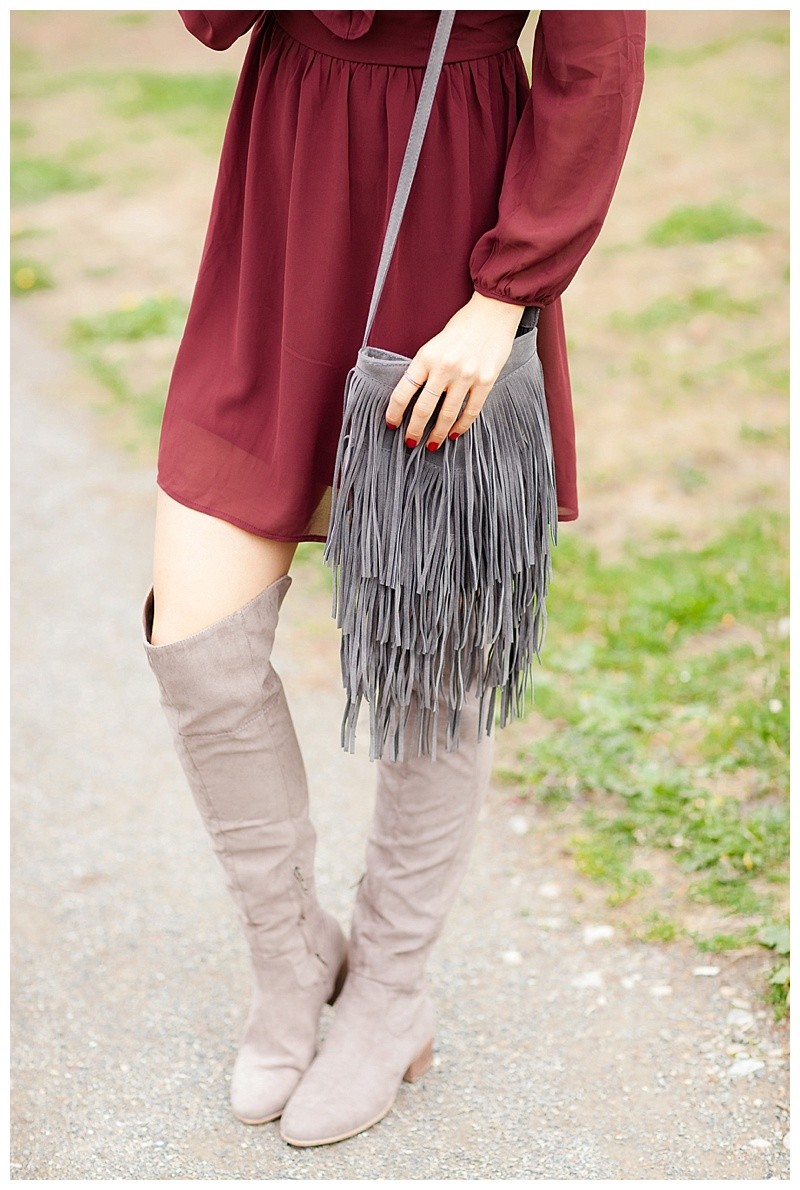 Thank you so much for stopping by Blush & Camo!
xx Julianna
Dress/Bag/Shoes- Charlotte Russe; Hat- Nordstrom