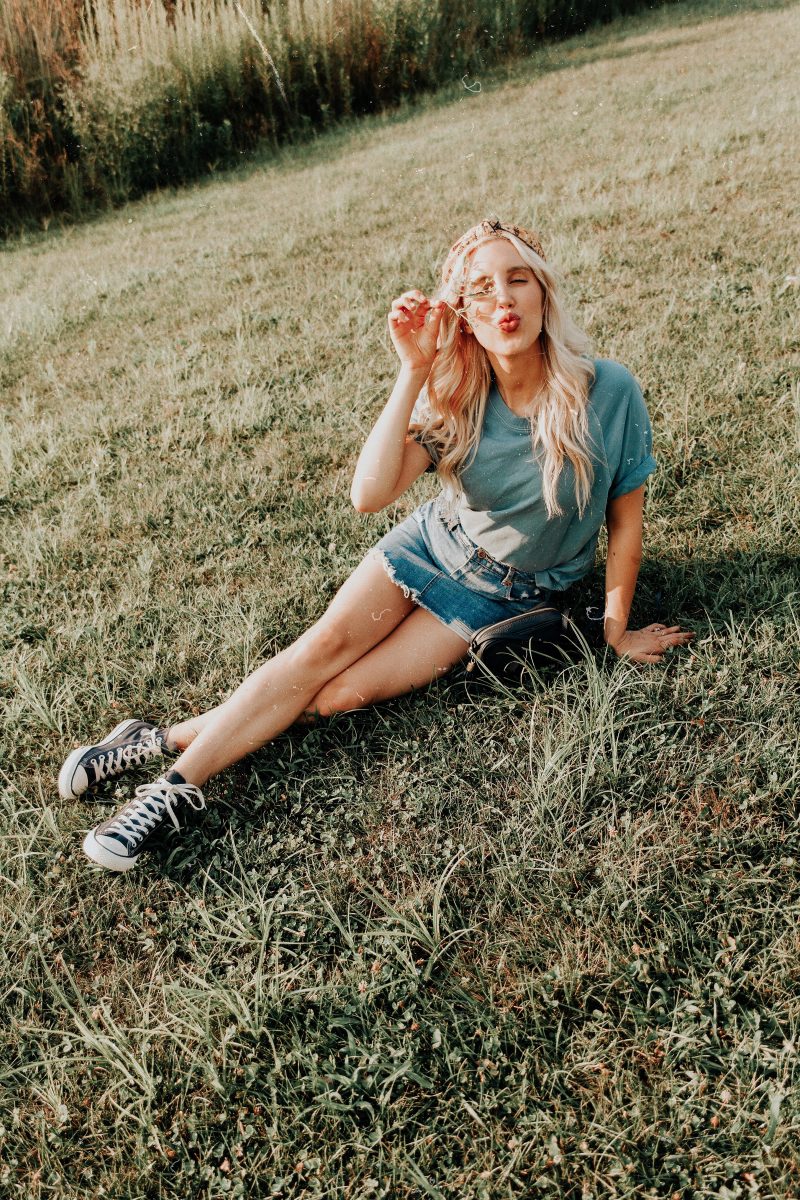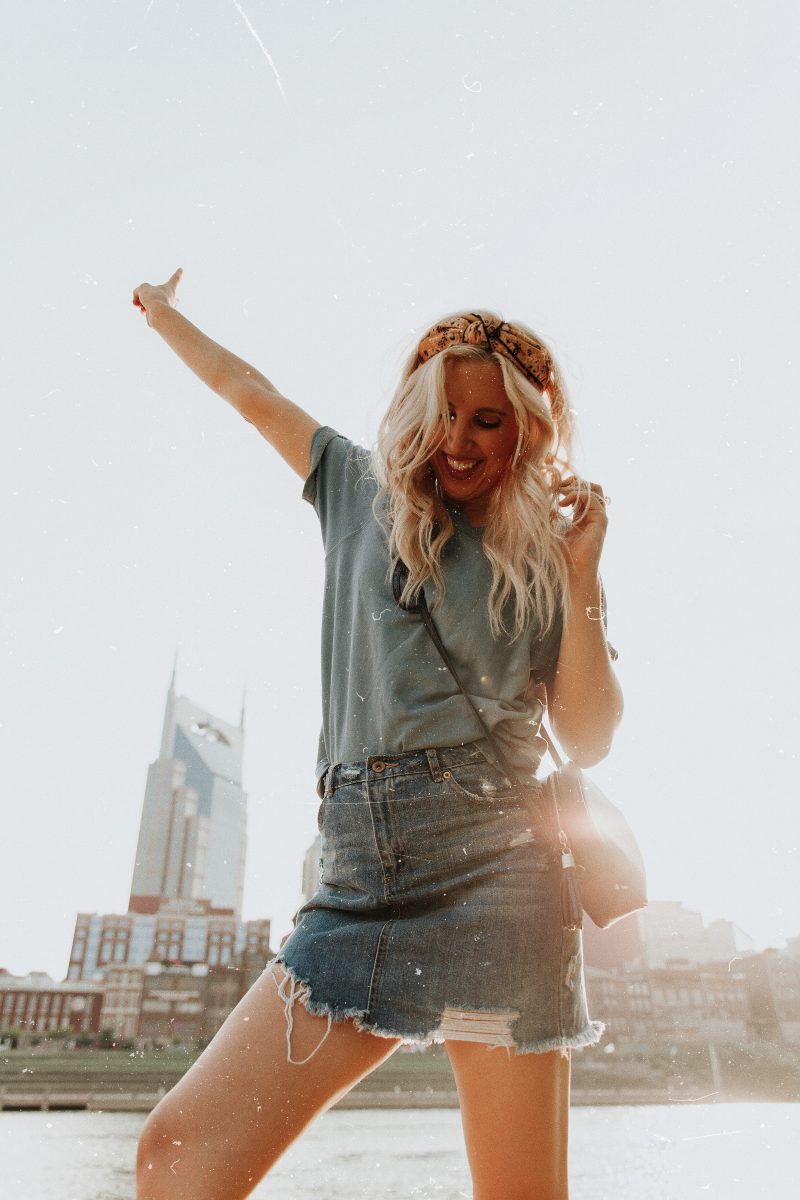 Welcome back to Blush & Camo! Today I'm sharing with you eight jean skirts under $50 because the jury is still out on whether jean skirts are a trend of a style staple. I would love to hear your thoughts about this wardrobe item in the comments below!
If you were to ask me three years ago if jean skirts would come back I would have said absolutely not! These skirts reminded me of low rise jeans, high school, and 90's style. Flash forward to today and I adore jean skirts (funny how that happens, isn't it?!). In fact, I own two jean skirts! One of them in the skirt you see in today's post and the other skirt has a more 70's vibe with buttons down the middle of the skirt.
If you are new to this trend here are a few great tips to styling a jean skirt this fall!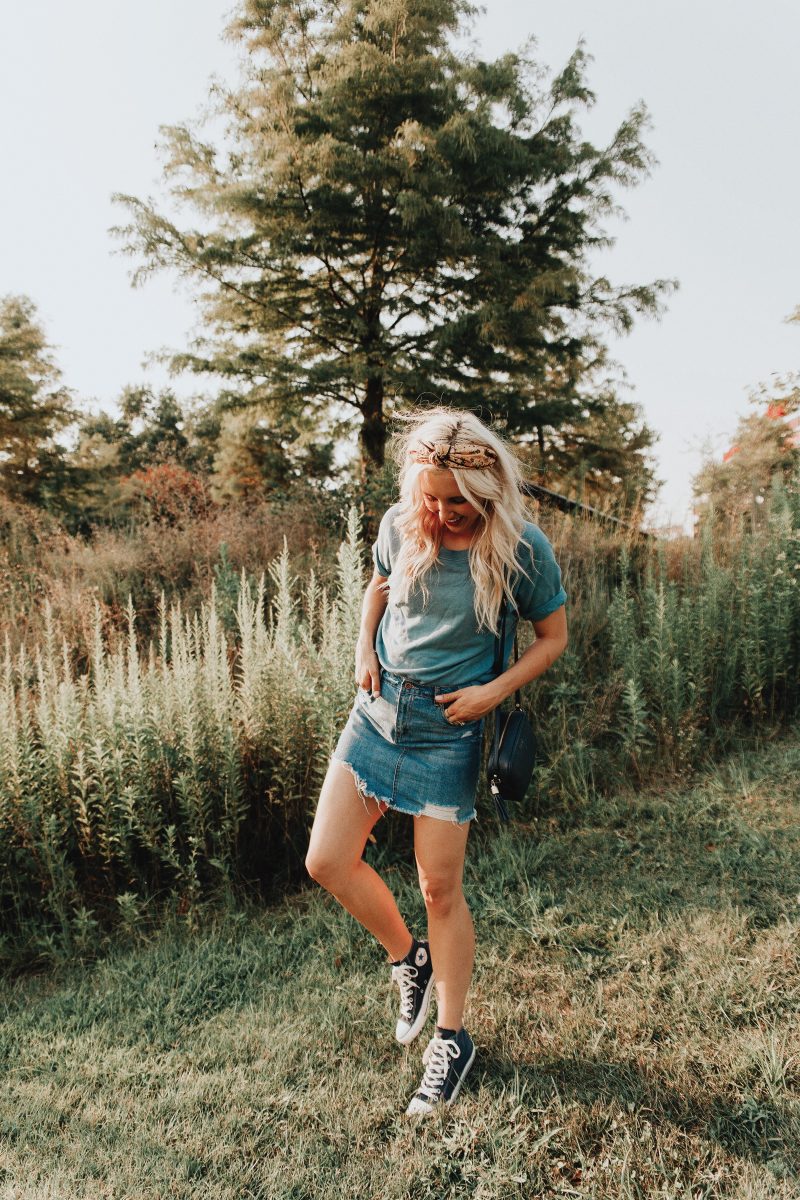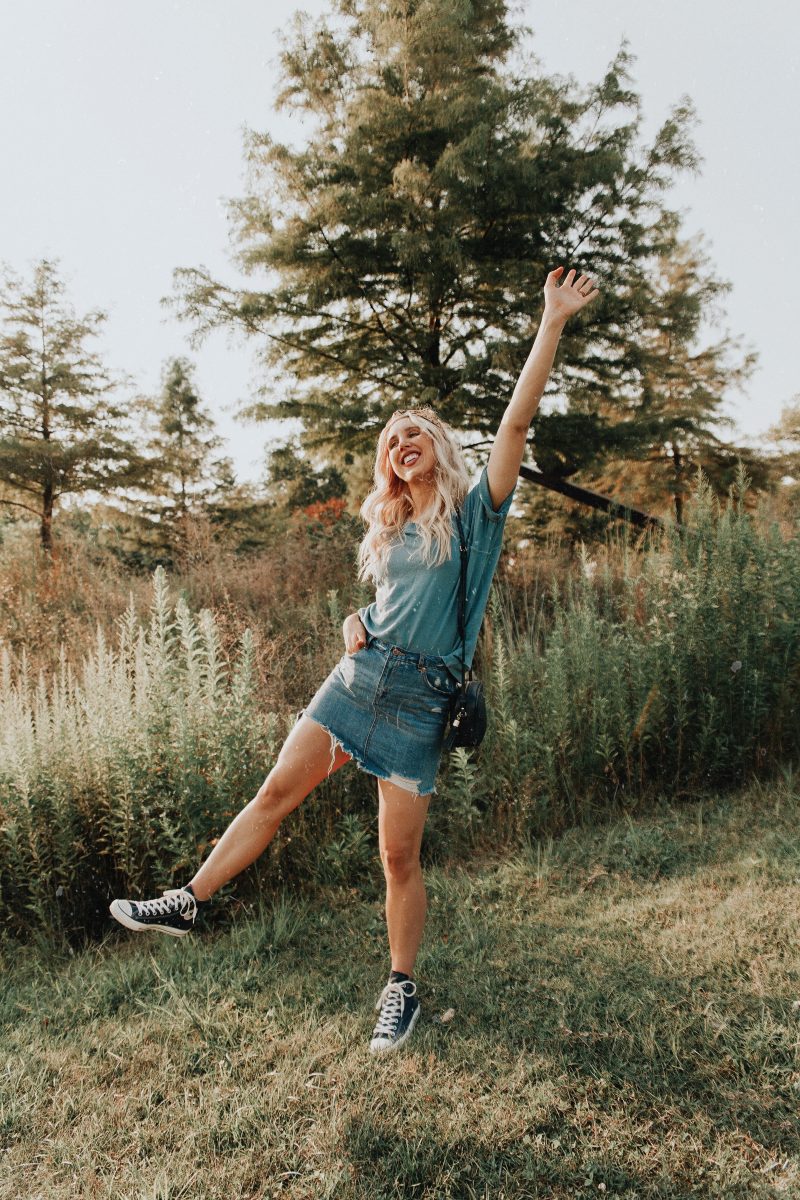 TOP STYLE TIPS FOR JEAN SKIRTS 
Jeans skirts look amazing with booties or OTK boots! This is because these types of shoes will give you the appearance of legs for days! If you want to style a more relaxed look I highly recommend Chuck Taylor high tops because it gives the illusion of a boot, but instead is a tennis shoe!
Tuck in a cute blouse or chunky sweater! Jean skirts are very versatile in how you style them, but for fall this season I am loving pairing a blouse or sweater to give a casual, chic vibe. If it's still 90 degrees where you are (it's been hitting these temps here in Nashville all week!) style this skirt with a short sleeve sweatshirt! You are still giving off major fall vibes, but without over heating (always a win!)
Have fun with your accessories! Wearing a jean skirt means you are able to accessorize however you like and can have fun with bold prints. I wore a printed, topknot headband in today's look!
Check out my top eight picks for jean skirts under $50 and happy shopping! 
Thank you so much for stopping by Blush & Camo! 
xx Julianna
SHOP MY POST