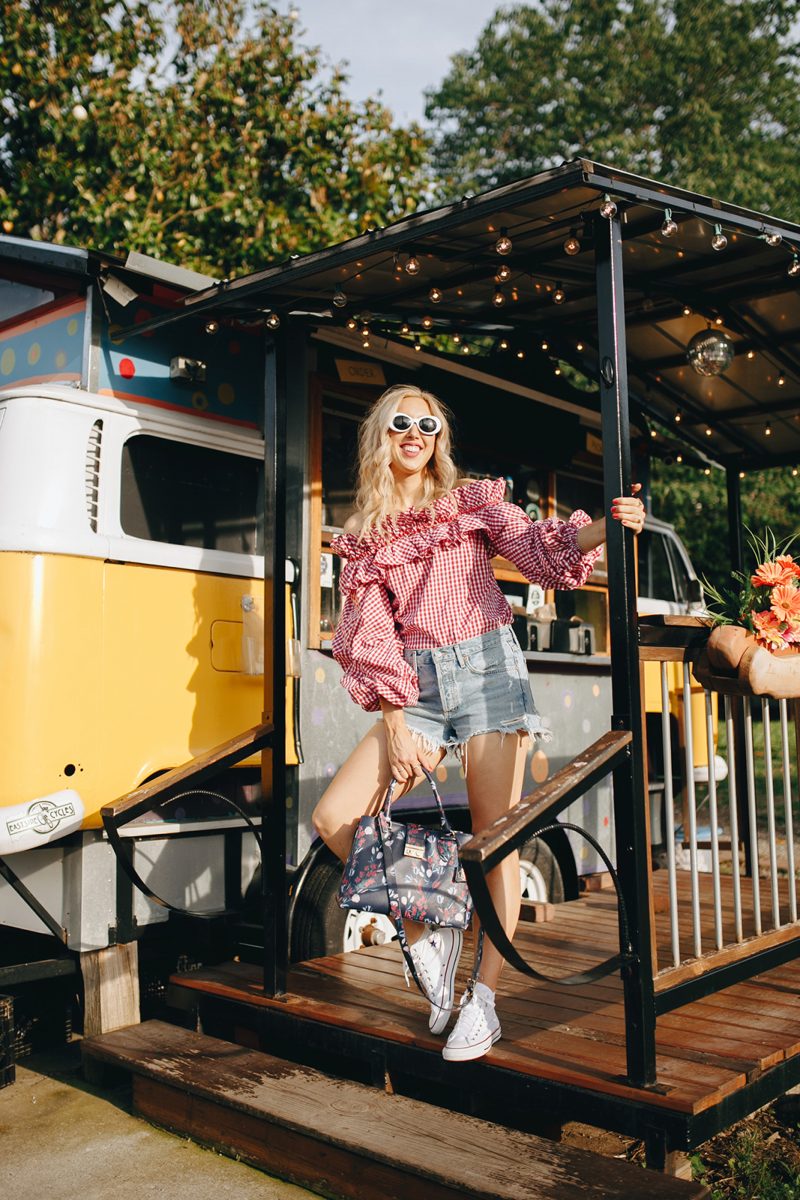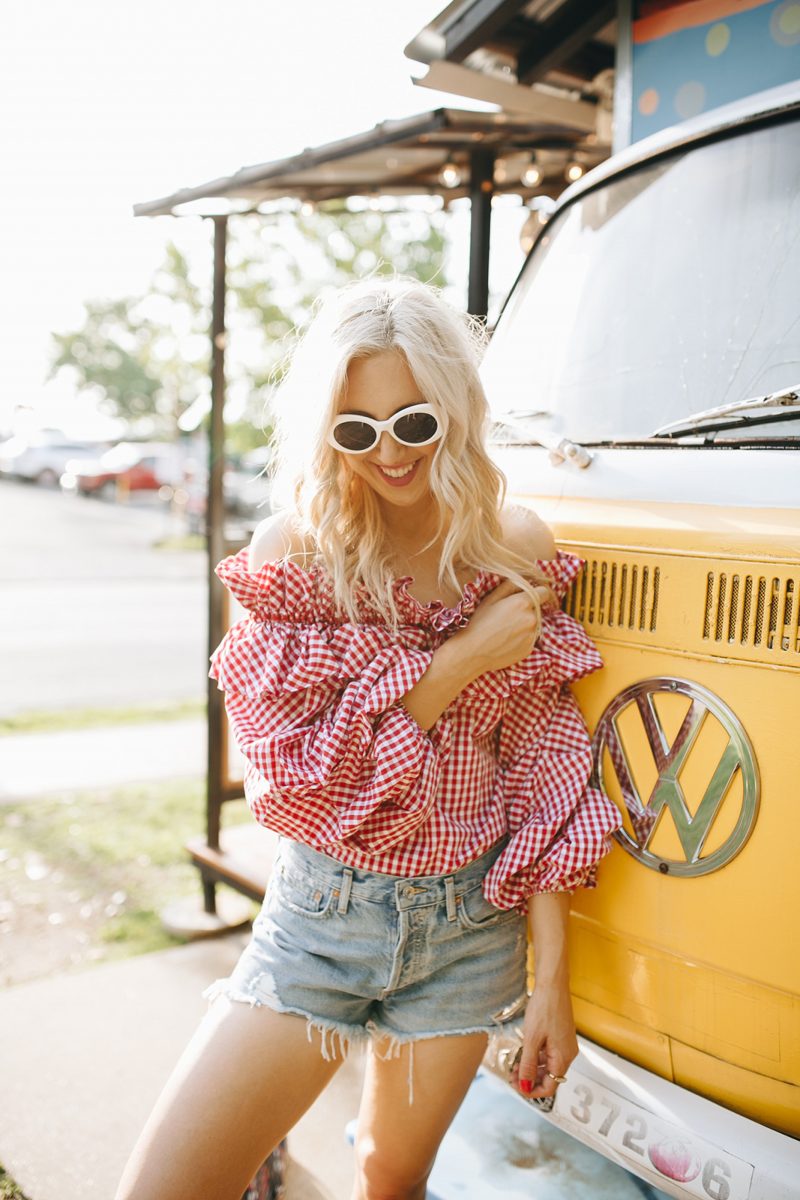 Welcome back to B&C! I think it's safe to say this trend has some MAJOR staying power and isn't going anywhere anytime soon! I first wrote about this trend almost three years ago and every spring/summer it's going strong. I personally love off-the-shoulder tops because of how many ways you can style them and there is a OTS top for every type of personal style. Why don't we start putting this trend into the summer classics category and stocking up on these tops?!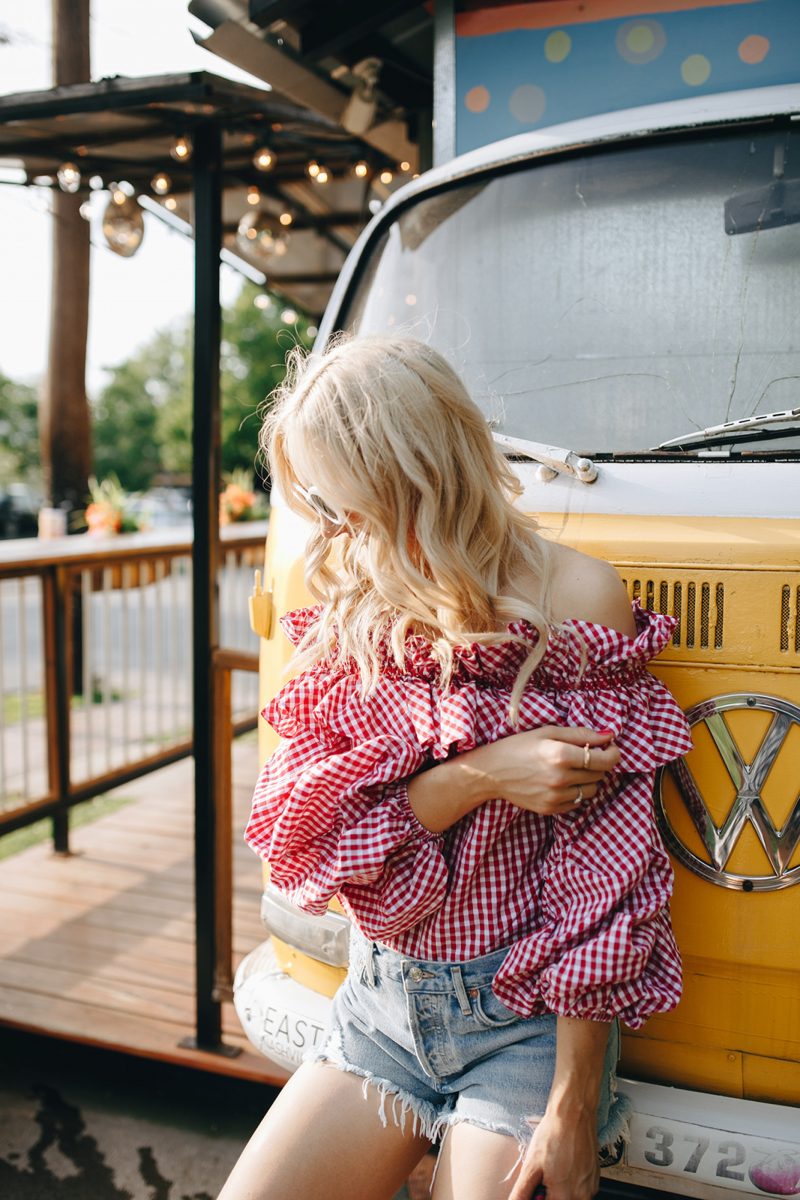 I also love how flattering this trend is! Regardless of your body type, showing a little shoulder is understated, sexy, and every woman can pull if off:).
When I saw this top my jaw dropped because of how dramatic it was. The top was so over the top with the bold hues, bold print, and ruffles, and large sleeves that I almost didn't get it-  it was just too much outside my comfort zone! But, after second thought, when paired with denim cut-offs and Chuck Taylor's the top has a more down-to-earth vibe.
What do you think of this trend?! I would love to hear your thoughts in the comments below!
Thank you so much for stopping by Blush & Camo!
xx Julianna
SHOP MY LOOK