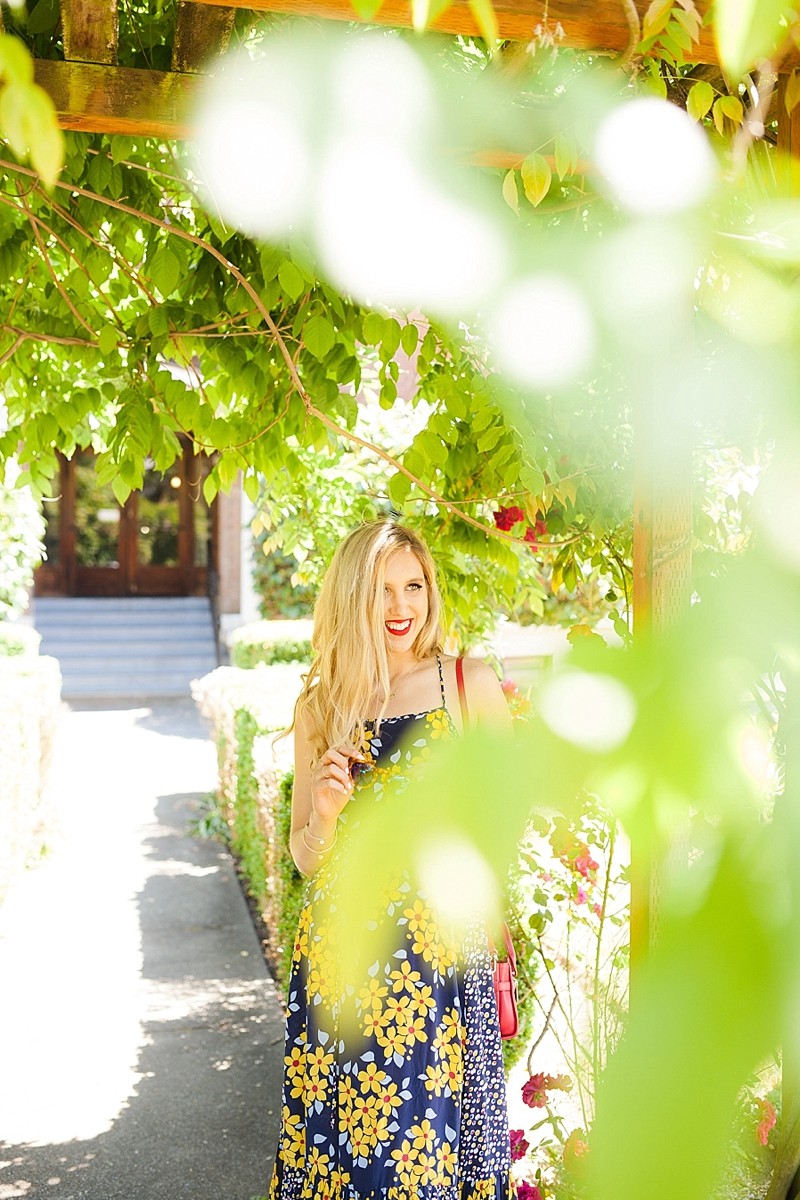 Hello, Gorgeous! I'm so happy you stopped Blush & Camo because today I'm sharing 4 reasons why you WANT to wear a maxi dress!
I have to be honest with you ladies, I used to not be the biggest fan of maxi dresses. There was something about them I simply couldn't get behind- until this season. It was a trend that I always admired other women wearing and being the sole fashion editor of Blush & Camo (this joke never gets old!) I got my first maxi dress. I have to admit, after I tried the maxi dress on I am absolutely obsessed!
Maxi dresses are fashion designer Rachel Zoe's staple (she's always wearing one) and I think she would totally agree with the 4 reasons below!
Keep reading to find out why you should totally get behind this trend if you're not already!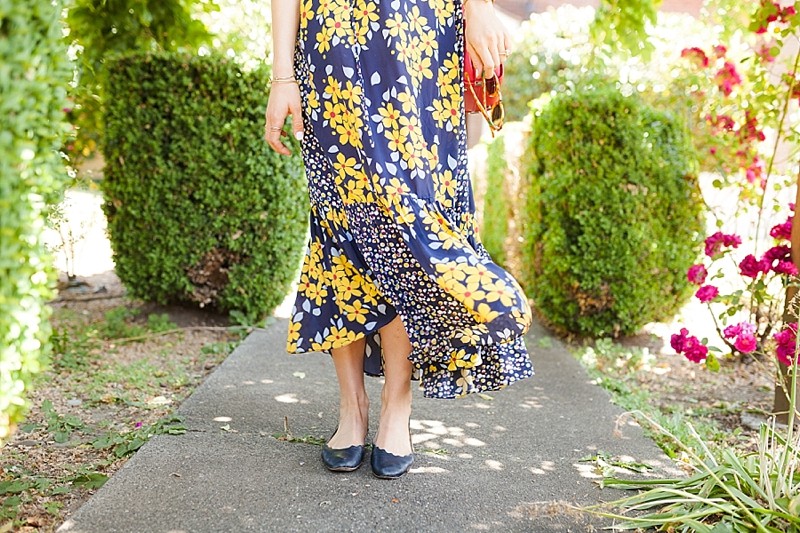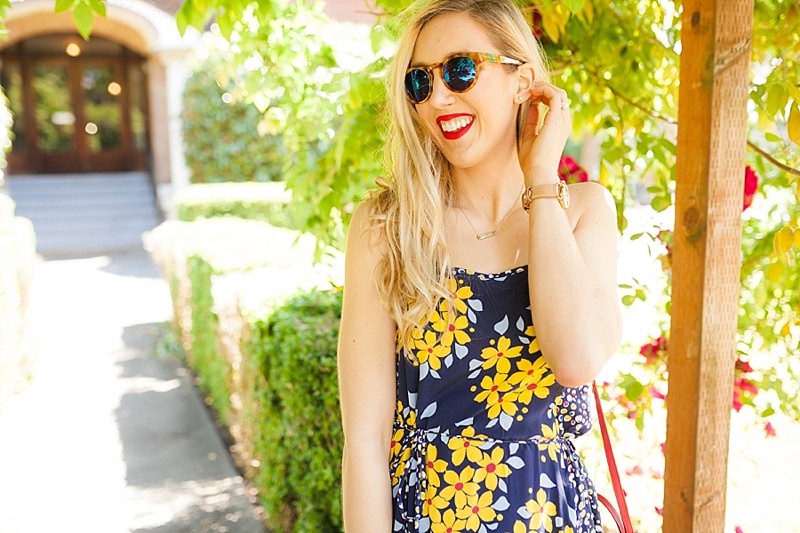 DRESS UP OR DOWN
Maxi dresses are the perfect closet piece to dress up or down. During the day you can wear the dress alone, or with a jean jacket! For night events throw on a faux leather jacket or add some glamorous jewelry and a clutch!
The transition from day to night can take only a matter of seconds (say what?!?!) and you'll look uber chic for both occasions!
For this reason alone maxi dresses are in the running for best summer closet staple:).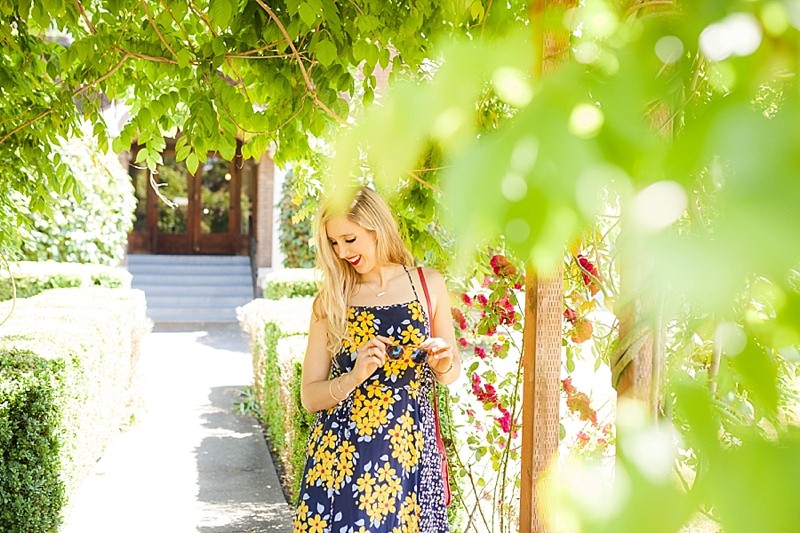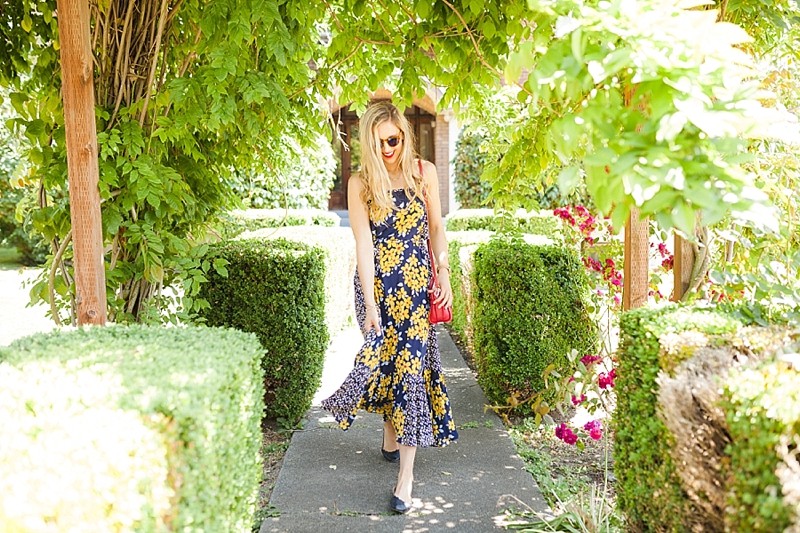 Maxi dresses are typically longer and cover your feet. Take advantage of this #fashiongift and wear your comfiest shoes under your dress! Why would you do this?! You want to do this because no one will see them!
You want to wear chucks under a super nice maxi dress?! You should totally go for it because no one but you will know- plus, your feet will thank you!
Even if your tennis shoes (or whatever your personal style preference is) shows a little bit, it's extremely chic to wear a type of shoe that no one expects with an outfit!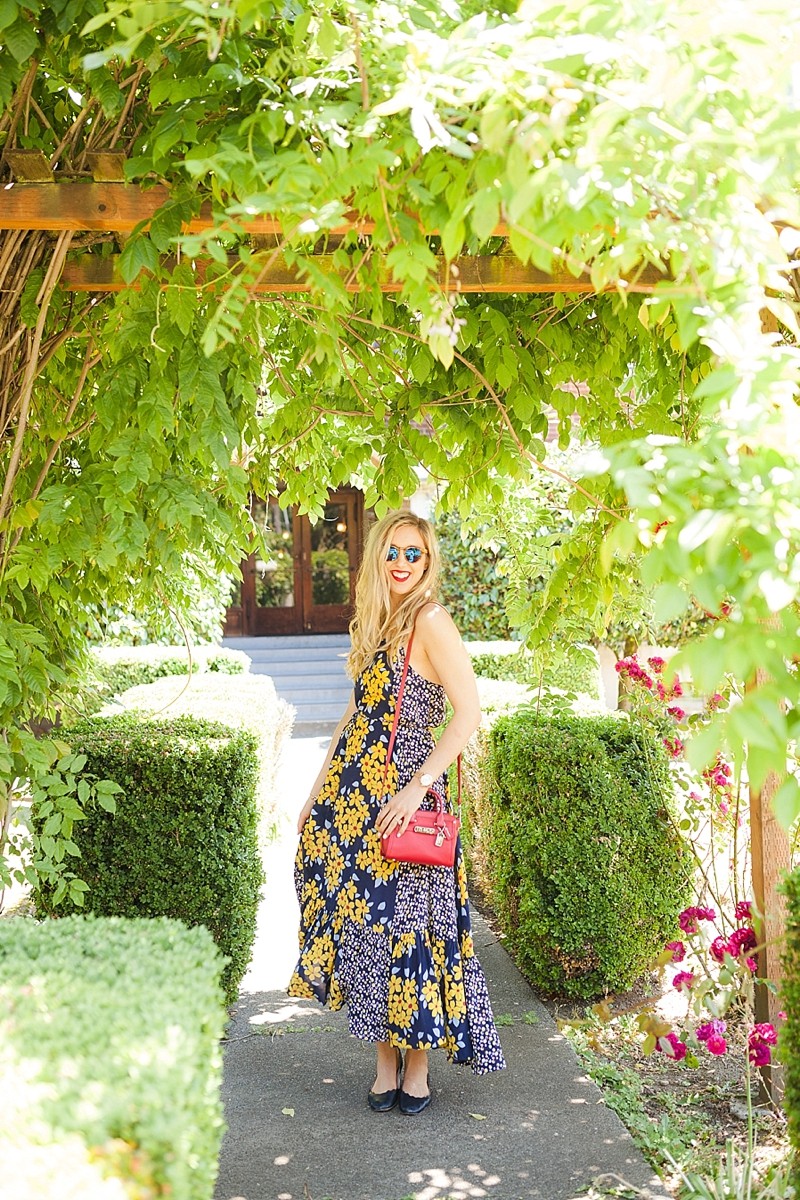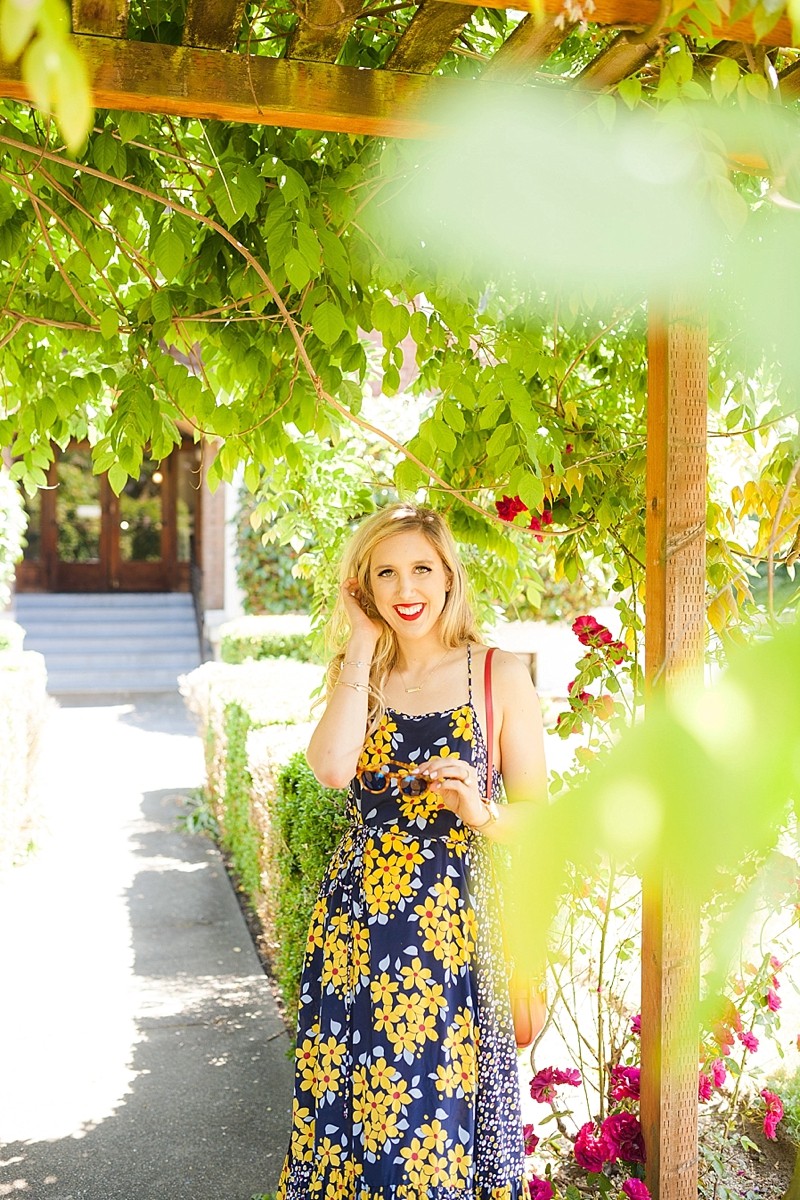 THE PERFECT DRESS FOR AN UPDO
I can't pick a favorite reason in this post for why maxi dresses are so amazing (and you should totally wear one), but if I HAD to choose this would be my favorite aspect of wearing a maxi dress.
This style of dress is long and flowy. Since a maxi dress is longer in length wearing your hair up in a chic topkot or milkmaid braids looks amazing!
This is so perfect on those summer days when it's extra hot outside and spending time on your hair is completely uselessbecause the minute you walk outside all your hard work is going to be ruined- #humidity.
I know there are outfits when wearing your hair down will look better and compliment your outfit more (maybe I am the only one who thinks this!), but not maxi dresses!
When you throw on your maxi dress that's usually all you need to wear to look chic, feminine, and ready to conquer the day!
How easy is that?! Maxi dresses, regardless of their print, material, or silhouette, are statement pieces because you are wearing an item that takes up every portion of an outfit.
Think of a maxi dress kind of like a jumpsuit. It doesn't matter what material, color, or print a jumpsuit is- it's always going to make a statement. Why?! Because this jumpsuit is one item that takes place of two or three pieces!
So, you can be styled in just a matter of seconds (or minutes) depending how long it takes to put your shoes on and maybe a few delicate pieces of jewelry!
These are my four main reasons why maxi dresses are my absolute FAVORITE this season and are my current weekend uniform! I would love to know what you think about maxi dresses in the comments below!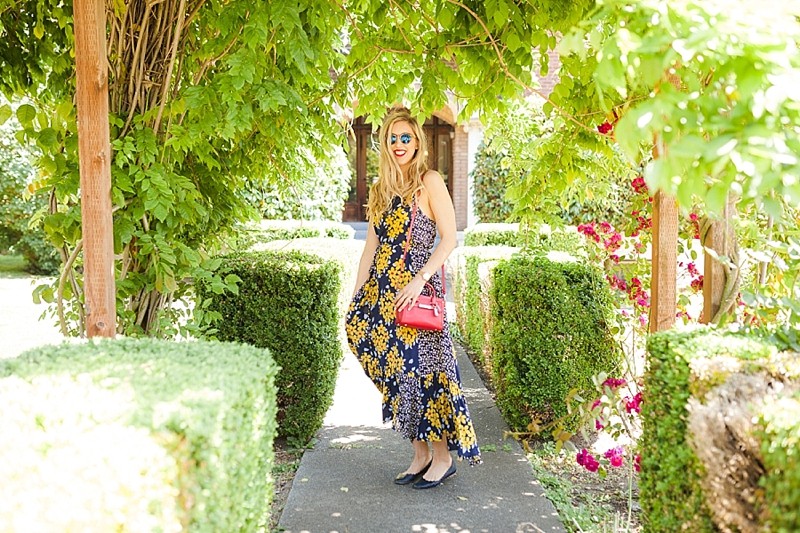 SHOP MY FAVORITE MAXI DRESSES
I've complied a few of my favorite maxi dresses this season for you to shop below! Happy shopping Blush Babe:).

What did you think of today's blog post?! I would love to talk with you in the comments below! You can also follow me along on 
Instagram
, 
Pinterest
, and
 Facebook 
for daily style inspo!
Thank you so much for stopping by Blush & Camo!
xx Julianna
SHOP MY POST
Westward Leaning Voyager
SEPHORA COLLECTION Cream Lip Stain
Chloé Lauren Scallop Flats-Blue