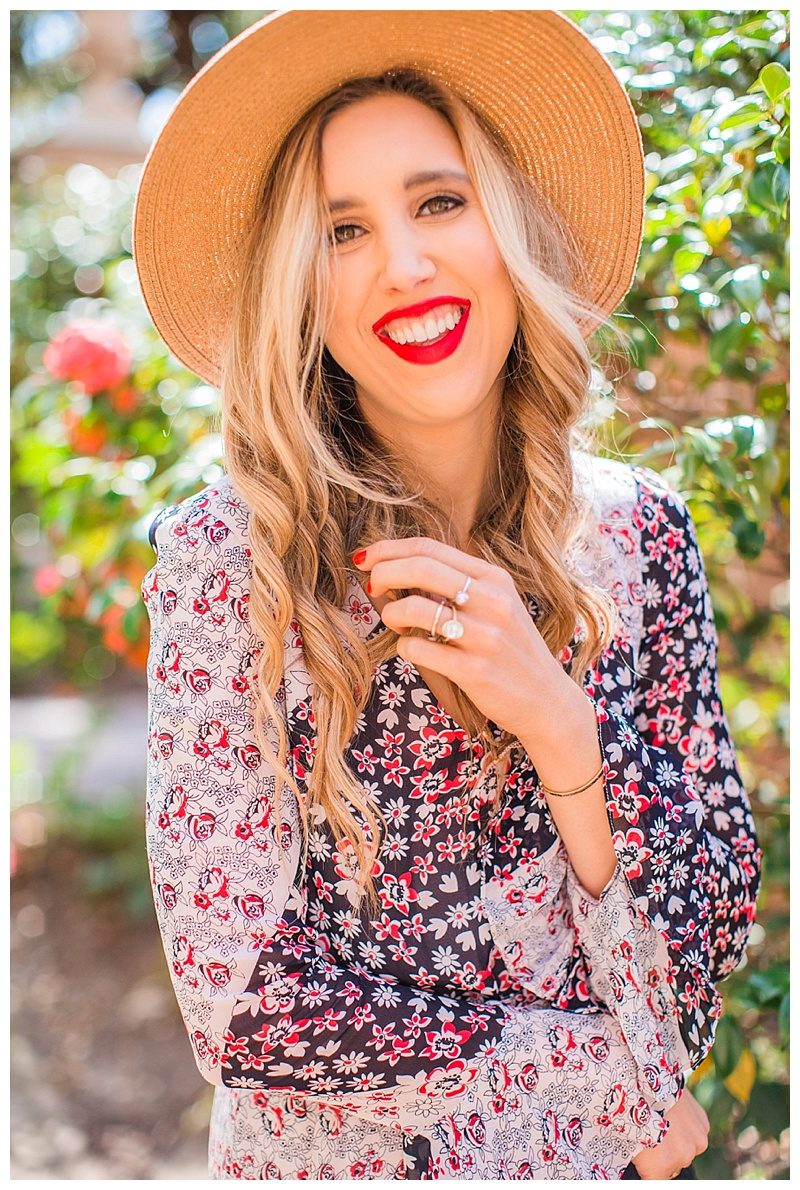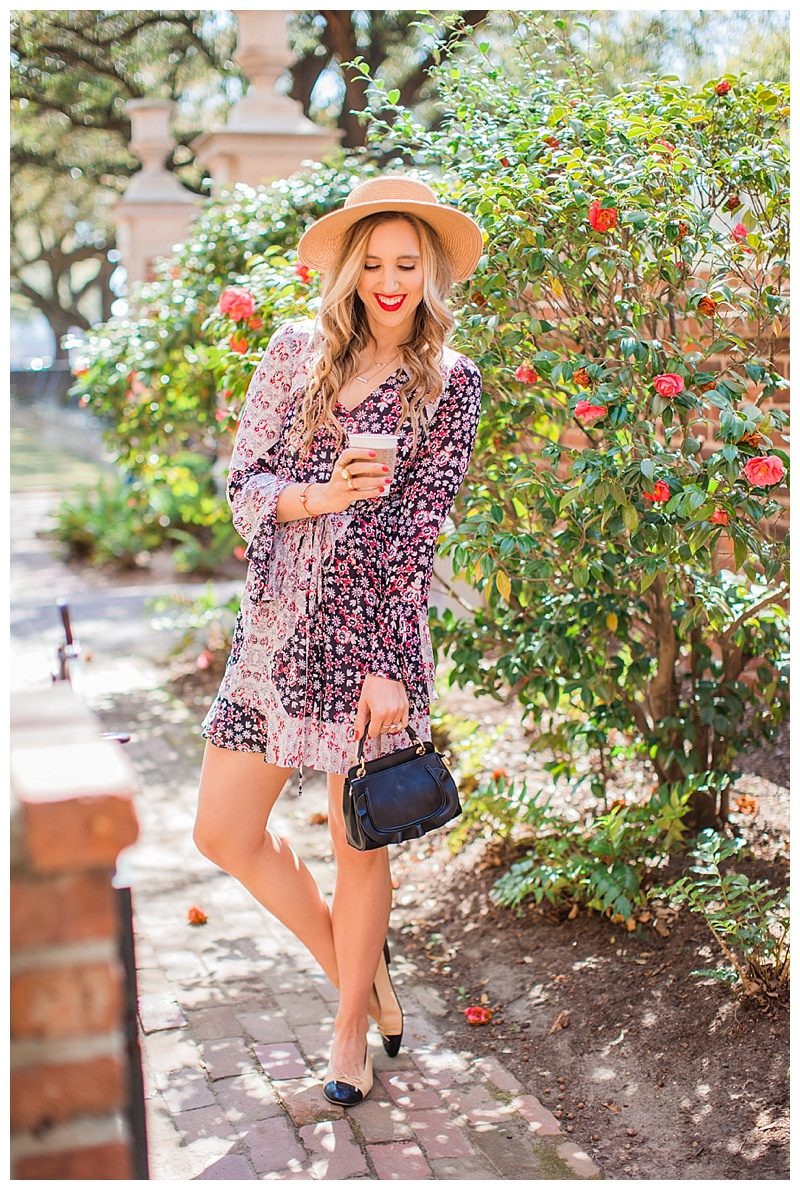 Hello, Gorgeous and welcome back to the second post from Jessica Roberts photography! For those of you new to Blush & Camo, Jessica from Jessica Roberts Photography is doing a mini series on Blush & Camo! Jessica was my photographer while I lived in Columbia, SC and let me tell you…. this girl is talented! Her photos are  beyond beautiful. From the lighting, composition, and the way Jessica is able to truly capture a moment her photos are truly one of a kind.
In this mini series she will be sharing photography tips, tricks, and today she's sharing 7 (amazing!) tips for creating professional photos for your blog without actually having to hire a pro! If you're a Blush Babe new to this mini series then make sure to read Jessica's first post about where she dishes on what professional photographers really think about working with fashion bloggers.
If you have any photography questions or something specific you want Jessica to address in the mini series let me know in the comments below!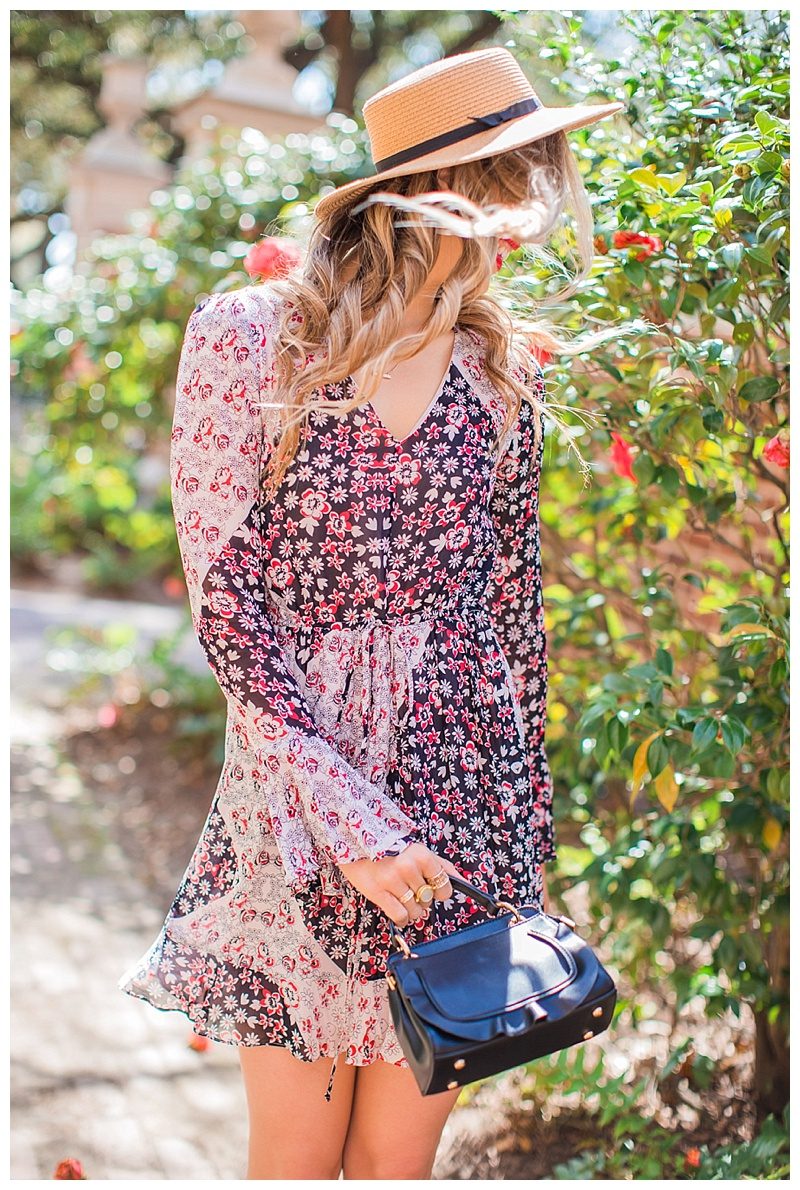 7 Tips (From A Pro Photographer!) For Creating Professional Photos For Your Blog 
Our eyes are trained to stop at images that draw us in. The marketing world definitely knows how to make us stop and look at products they want us to buy! And we can learn from that- when people are browsing Instagram, we can implement some important techniques that make them stop and check us out, too.
I am a photographer, and my only job is to deliver great pictures, but I know that's not the job of a blogger! Bloggers are left with two options- hire a professional (which can be a bit pricey on a consistent basis), or take your photos on your own. If being in charge of your own photos is the best route for you right now, I've got some great tips on how to get the job done in the best way possible!
Find out what style you love first. Bloggers are posting all different types of image styles, and you need to know what draws your eye and what you want your brand to reflect BEFORE you start sharing. Having that mental preparation streamlines your brand into the direction you want to take it in. Are you light filled inside a minimal room? Are you in the city using street art and tall buildings? Are you dark and moody in alleyways? Find what YOU want to reflect yourself as.
Make a small investment. You will likely need to invest into a camera and lens that will get the job done for you. I'm going to tell you a start up camera is fine, BUT don't invest in kits with bad lenses and unnecessary accessories. It's money wasted, you only need a camera body and we will upgrade your lens. The camera I always tell people to invest in is a Canon Rebel, and you can buy it without the kit lens so you're not wasting that extra money. Unless you're shooting in tight spaces indoors, the 50mm 1.8 will be the lens that will get you those professional looking images you're in love with, that your phone and kit lens can't do! It's called a nifty fifty in the photography world, and it's 100 bucks! You can get your camera body and your upgraded lens for under 500 if you shop around! Links to the camera and lens I recommend are below.
Learn your camera! Now that you've made your investment, it's time to learn the basics! You don't need to become a professional, you don't need to learn manual mode, but you do need to know how to get off of auto so that you can gain some control over your photos and how you want them to look! I want you to Youtube how to learn AV mode- which is aperture priority mode. It's a halfway point between full auto, and full manual. If you want to go full manual, you'll have even more photo control!
Be consistent. Chances are, your favorite bloggers have an aesthetic that isn't fluctuating all over the place- they know they want their readers to say "that's such a your name image!" This requires staying in check on your style, on your backgrounds, on the time of day you shoot for the same light. People will start to know you for your imagery and that's powerful tool to have under your belt!
Shooting outside? Watch the sun! The easiest time of day to shoot outdoors is as close to sunrise or sunset as you can get. The ground is shaded, the light isn't hitting your face harshly, and you won't be squinting. The closer to mid day, the more difficult it will be to shoot outdoors. Always look for shade outside, and put the sun behind you (maybe behind a tree, or a building).
Shoot with a plan. When I am shooting, I am keeping in mind that I need to shoot a look in three segments- head to toe with some overhead space for cropping room, close up portraits, and details of the look. I start far away and get a handful that work, I come in mid way to get a frames from head to waist, and then I shoot close ups of all of the special parts of the outfit, like patterns, shoes, and accessories. I always shoot vertical, but that's my personal preference! Keep In mind we shoot in rectangles, but often we post squares, so leave yourself that room as you get started.
Know your poses. Only you truly know how you want yourself to look In photos! Do you want to be Posh Spice and have a serious face with sunglasses in every photo? Do you want to be flirty and fun, twirling around in dresses and blowing kisses? (I SEE YOU, J). Know how you want to be seen, and give that in your photos! Julianna always works her series of looking at me, laughing away, taking a few steps, and swishing her dresses.
I hope these tips have helped you begin the process of taking amazing and consistent photos for your blog!
JESSICA'S CHOICES FOR PHOTOGRAPHY EQIPMENT
Canon 50mm 1.8 Lens (buy it used, save some money!)
Any Canon Rebel, but don't waste the money on anything extra like bad kit lenses or unnecessary accessories- you only need the body. Here's a Rebel T2i for $200!
What did you think of today's post?! What photography questions for Jessica do you have?! I would love to hear your thoughts below and don't forget to follow me along on Instagram, Pinterest, and Facebook for daily style inspo!
And if you haven't already clicked over to Jessica's website then you totally need to and it's so easy because all you have to do is click here! Jessica is a wedding photographer living in Columbia, SC and if you live in the area I cannot recommend her enough!
Thank you so much for stopping by Blush & Camo!
xx Julianna
SHOP MY POST