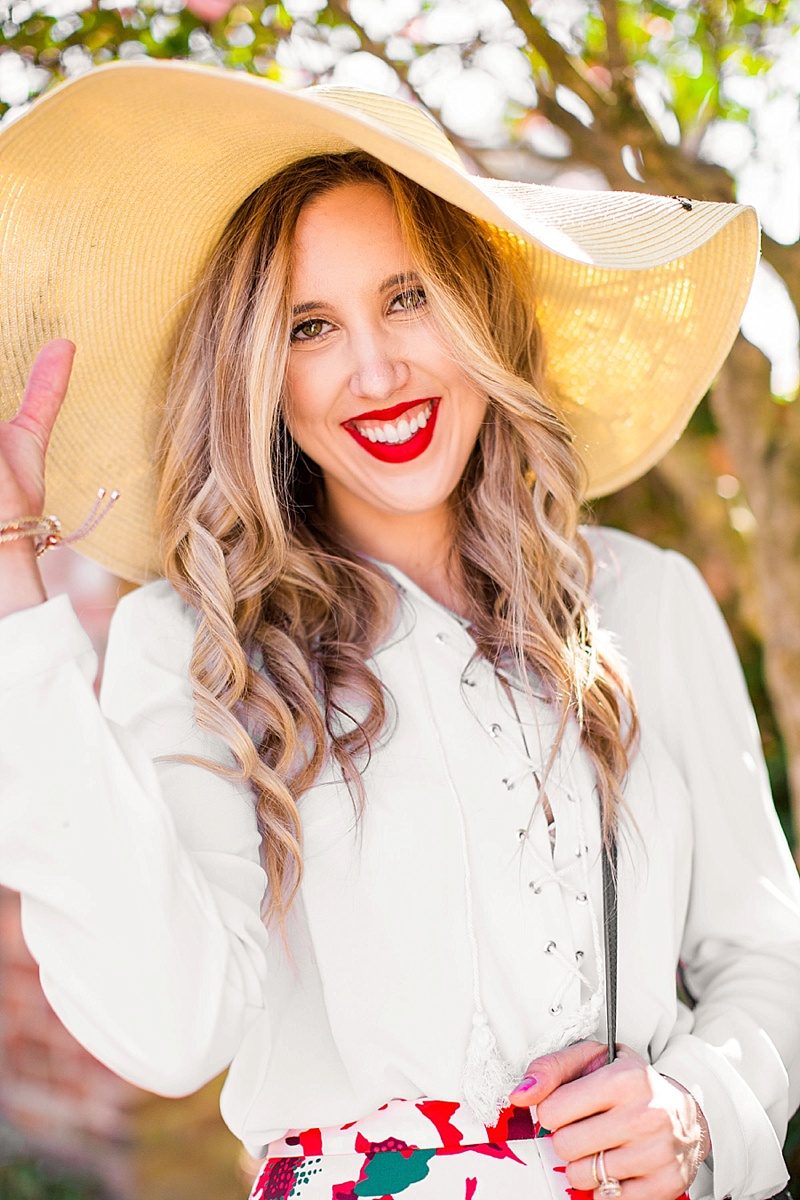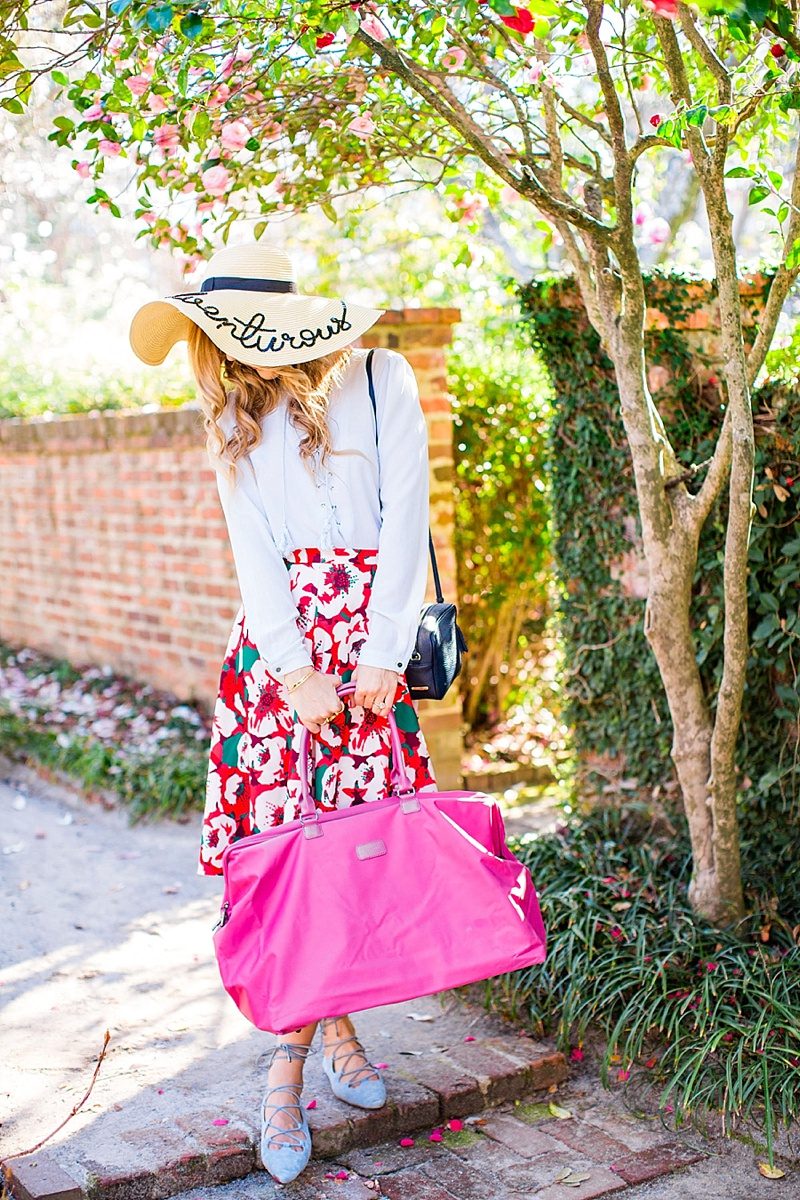 Hello, Gorgeous! Spring is just around the corner and when the flowers start to bloom I get a serious case of wanderlust. Today I'm sharing the perfect luggage company, that is both chic and functional, to meet all your wanderlust needs. Whether you are taking a local vacation or a romantic getaway to Europe this brand has a bag for you (I'm not kidding!).
In today's post I'm going to introduce you to this brand, why I love it so much, and then recommend my favorite pieces for you to shop!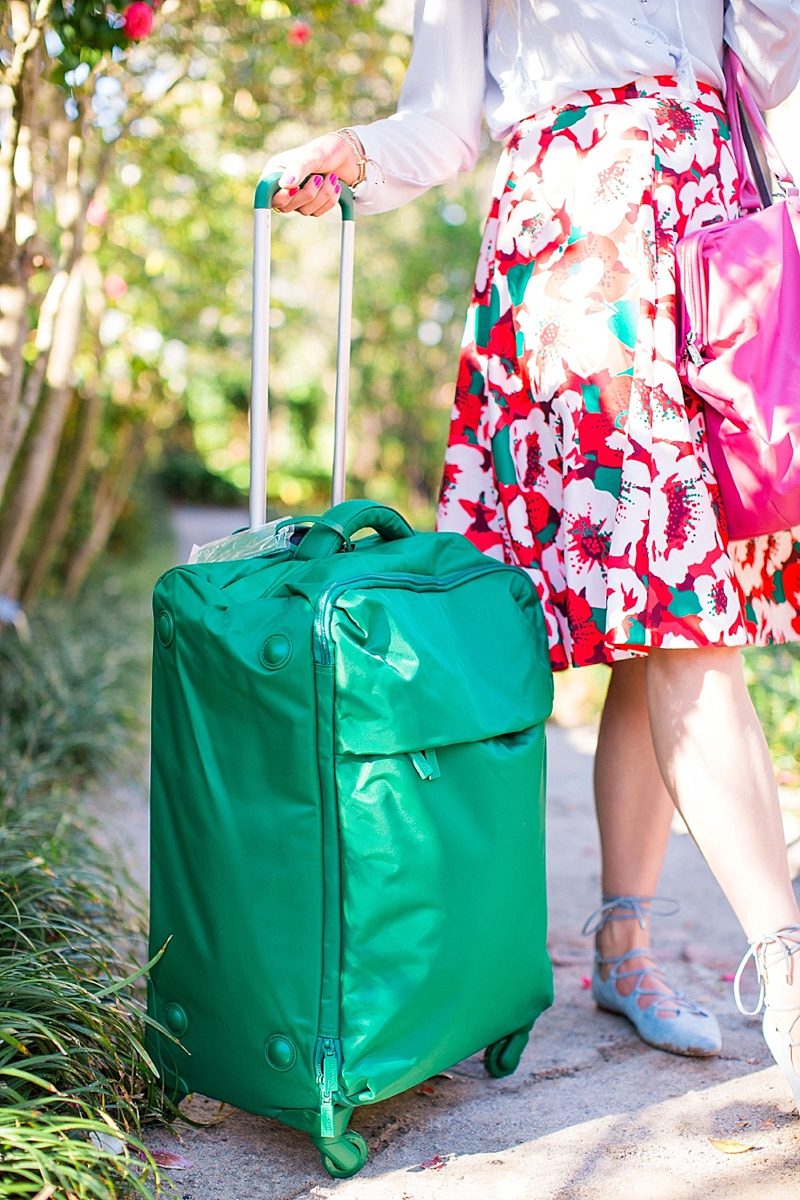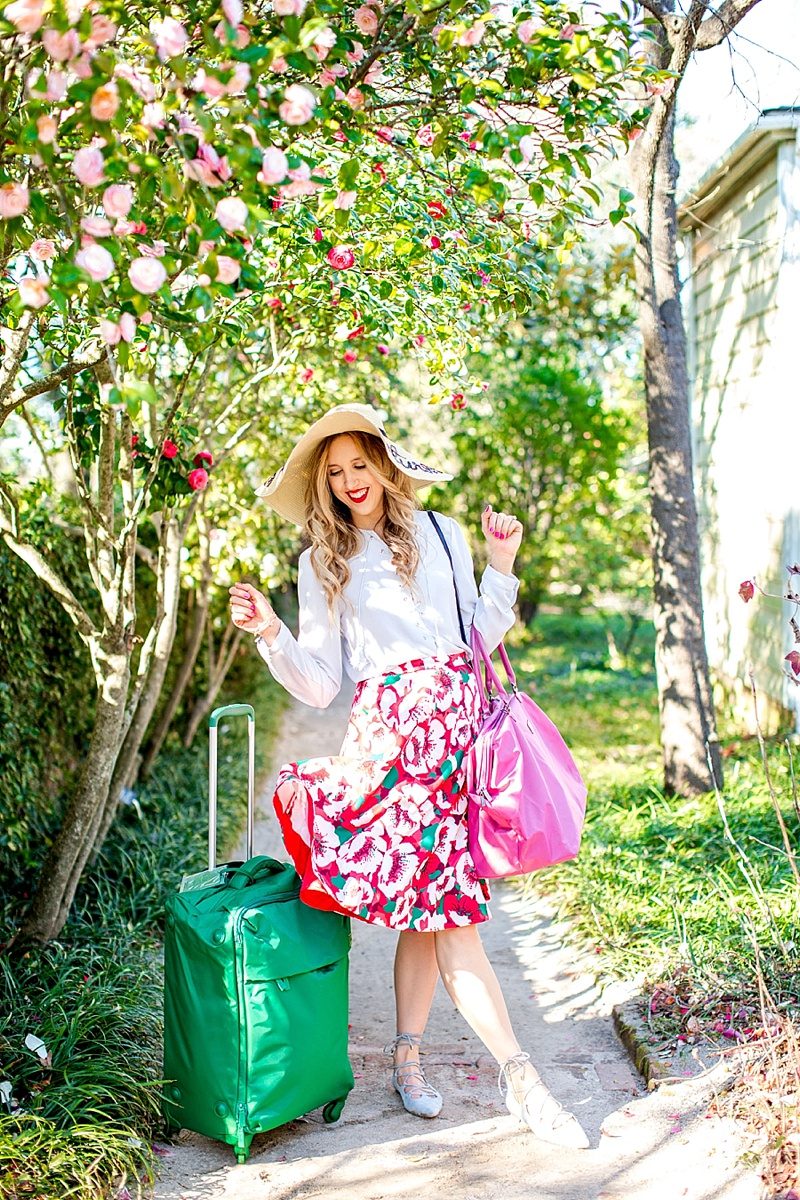 ABOUT LIPAULT PARIS
Lipault Paris launched in 2005  by French designer François Lipovetsky  and quickly became one of France's leading luggage brands. I can honestly understand why. Every piece of luggage comes in a variety of bright, fun colors which makes traveling, and quenching your wanderlust, fun! I'm currently swooning over the pink and green colors in today's post. I also love how the bright colors will make your luggage stand apart from everyone else's (especially at the airport baggage claim!).
Each luggage item is also amazing quality. When I first received my items in the mail I was first blown away by the cute colors and then realized how sturdy the nylon material is. I've taken my pink Lady Plume weekender bag everywhere and there are no signs of damage.
Lipault Paris also has a trademark where "0%" foldable designs (think no excess baggage and easy storage) and are lined with a protective fabric and feature thoughtfully executed straps, pockets and zipped pouches to keep things organized and safe.
What really made me fall more in love with this brand, is that every bag is unbelievably lightweight, efficient and durable. This combination of function and fashion makes Lipault unique in the world of travel.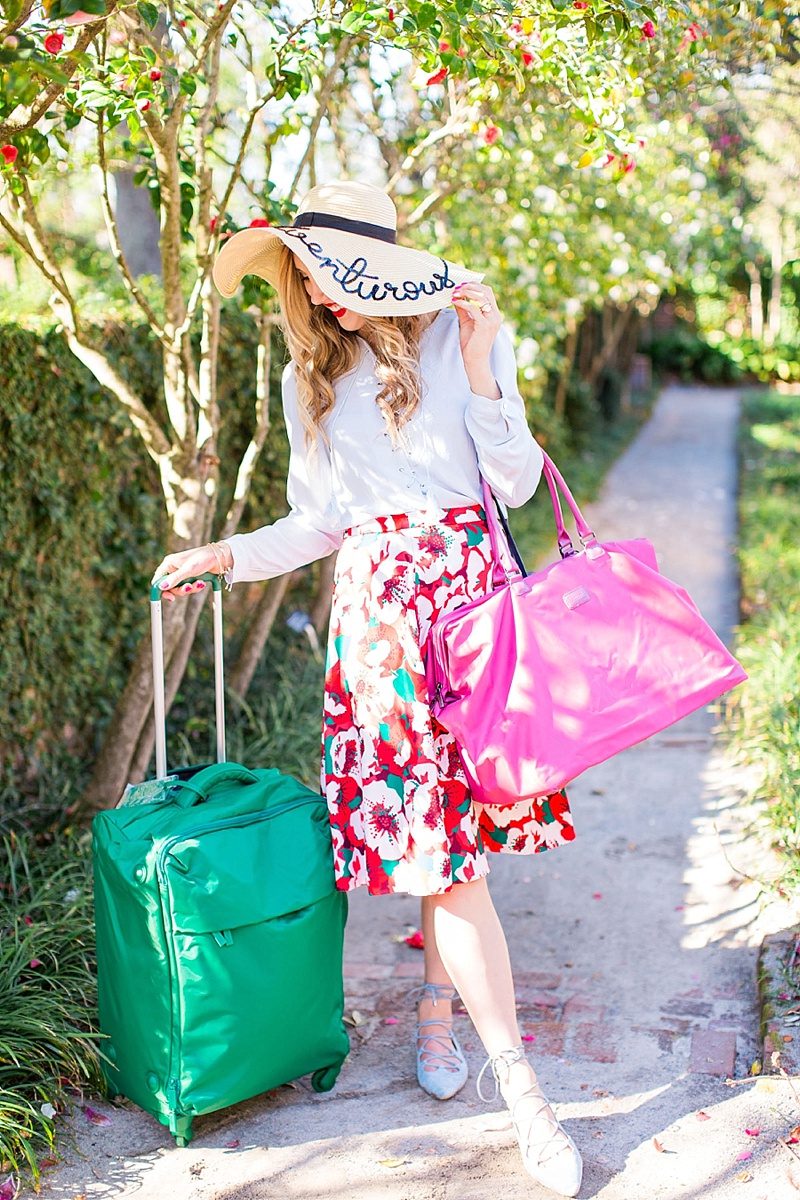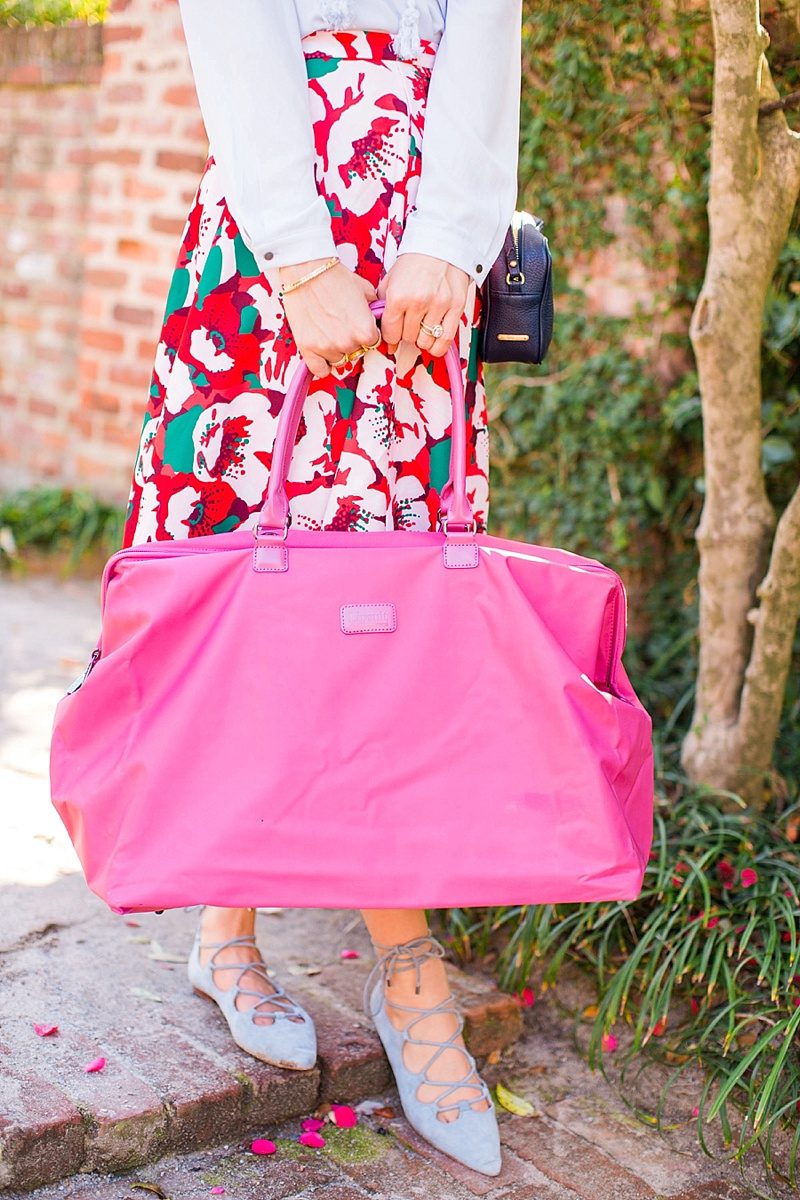 FINDING THE RIGHT LIPAULT ITEM FOR YOUR WANDERLUST
WEEKEND GETAWAY
If you are going on a weekend getaway I highly recommend the 
Lady Plum Weeekender Bag 
or the 
Lady Plume Bowling Bag
. Each of these bags have enough space to hold all your essentials and more! When I packed my weekender bag to visit Chuck for a few days I was shocked when everything fit to include hygiene items, four outfits, two shoes, curling iron, blow dryer, and makeup- oh, and some of Frankie's toys!
SHORT TRIP
If you and your significant other or bestie are planning a fun trip to Palms Springs or Napa for a longer weekend I highly recommend these two bags! 
The Original Spinner Bag
 55/20 or the 
Pliable Upright Bag
. Both of these bags will allow ease of travel because of their wheeled function, come in a variety of fun colors, and will fit everything you need to enjoy your mini vacation!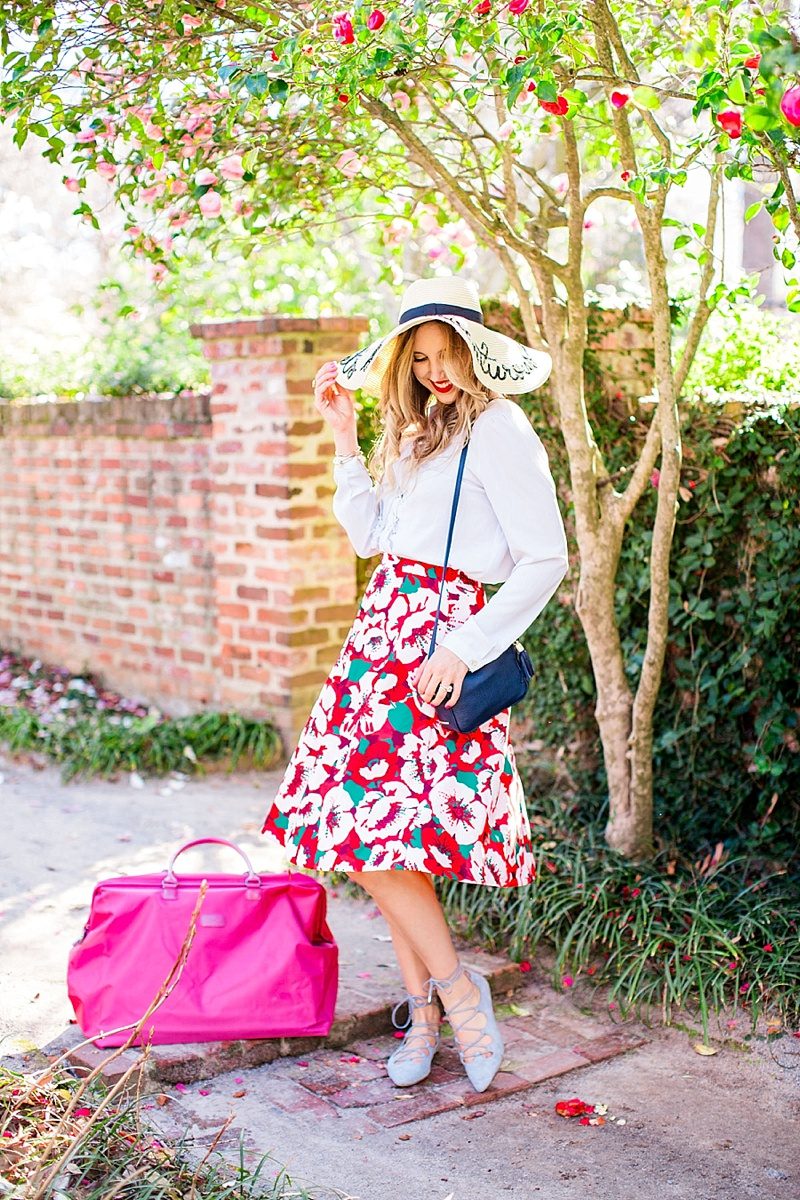 LONG TRIP
If your wanderlust is SO. REAL. this season (girl, I feel you!) I highly recommend the 
Original Plume Spinner 72/26
 paired with the weekender bag! This travel item is bigger than the 55/20 spinner bag to ensure you can pack your entire closet (oh wait, maybe that's just me!) for your adventure.
Ladies, I honestly cannot recommend this brand enough to you. I was looking for luggage and this meets everything I was looking for! If you have a serious case of wanderlust this season be sure to check out their site and browse a few of their items.
 What did you think of today's post?! I would love to hear from you in the comments below! Don't forget to follow me along on Instagram, Pinterest, and Facebook for daily style inspo!
Thank you SO much for stopping by Blush & Camo!
xx Julianna
*Thank you so much to Lipault Paris for sponsoring this post. Sponosred posts help make Blush & Camo possible. All thoughts and opinions are my own. I would never recommend something I didn't 100% stand behind.