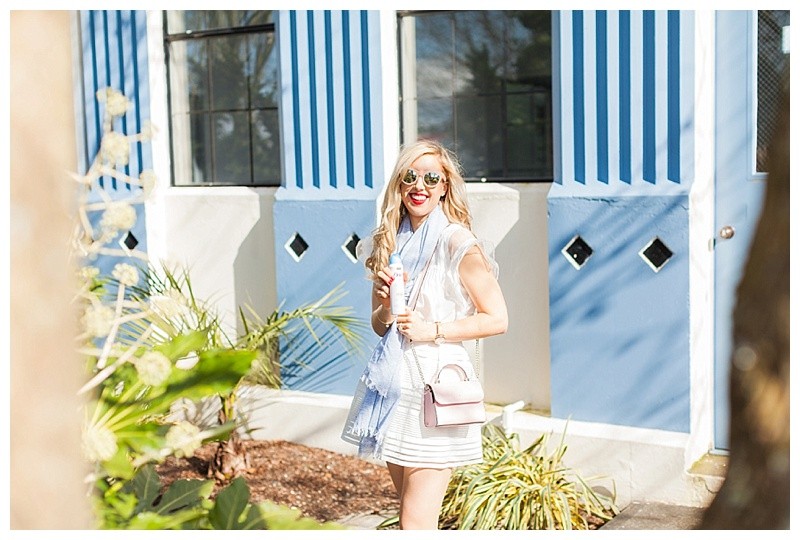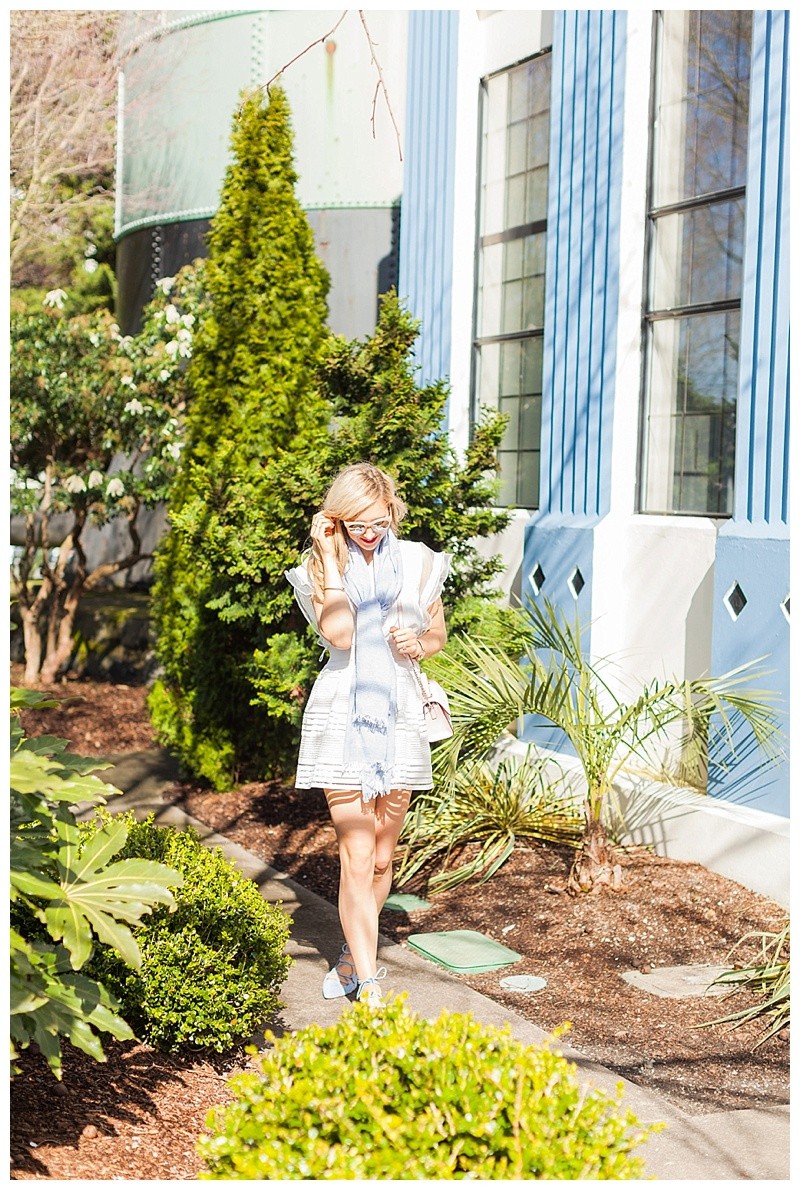 Hello, Gorgeous! Spring is finally here in Seattle with warmer temps and the sun setting later into the evening (no driving home from work in the dark!). This change in weather is giving me some serious wanderlust and I've already started to seek out some new local hot spots Chuck and I want to visit!
This feeling of adventure inspired today's blog post where I'm sharing my 3 best beauty and style tips for packing light but effectively, PLUS I'm getting a little personal and sharing the places I love to visit in my city!
So for anybody planning a spring getaway to beautiful Seattle, make sure you…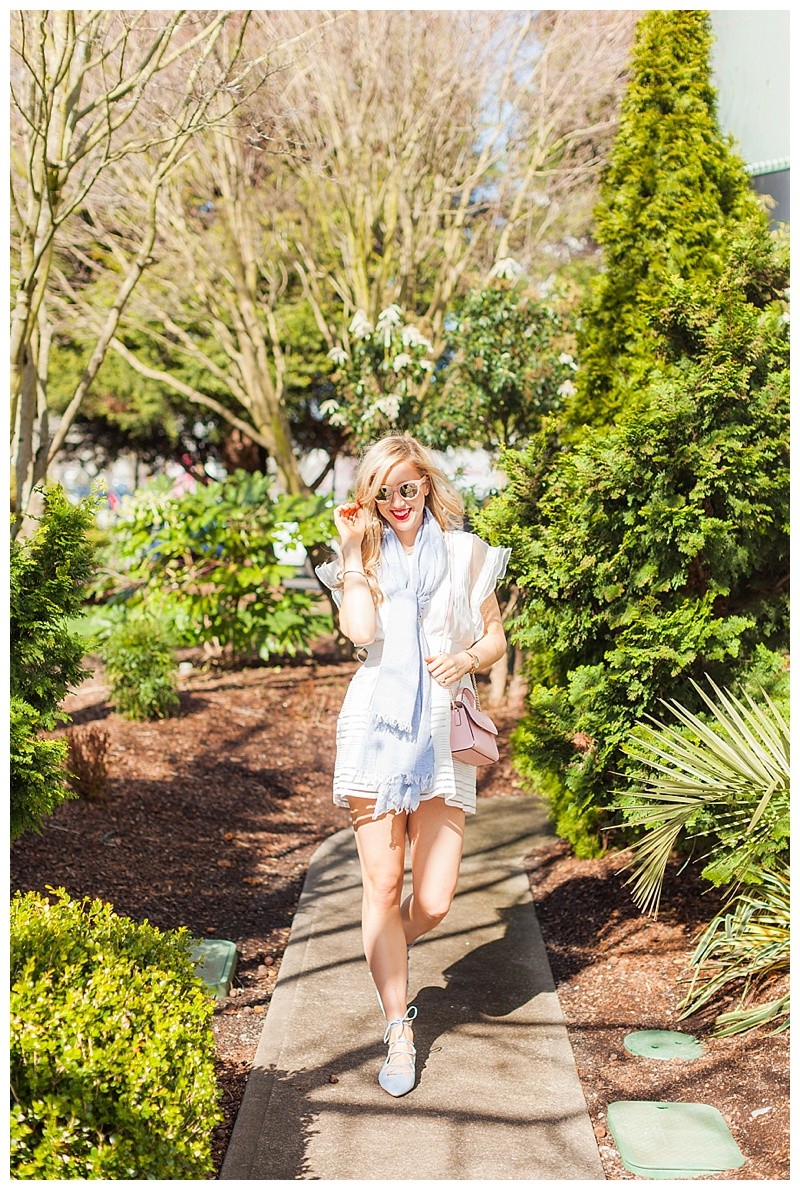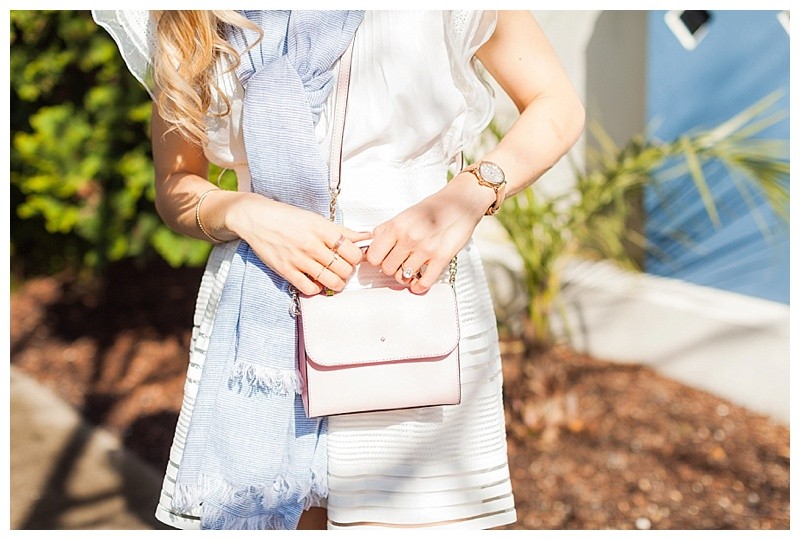 PACK ONLY THE ESSENTIALS: A few functional beauty and style staples will keep you going and looking great from dusk til dawn and will save tons of space in your suitcase if you (okay, when you) decide to do a little shopping – which you will definitely want to do in Seattle. Between the Nordstrom Flagship Store, Pacific Place (335,000 sq. feet of shopping!), Westlake Center and the Northgate Mall, you're bound to leave with more than you came with.
My essentials:
Crisp white blouse – it looks great with jeans or shorts for a day of sightseeing or can be paired with a flowy skirt and heels for a night out.
Classic striped blanket wrap – I can style as both a scarf and a cardigan if I drape it around my shoulders (shown in this post here!) for those chilly Seattle nights
Chanel flats and bright red lipstick – These are my two go-to items for punching up any outfit – day or night – it's instant va va voom.
Deodorant that lasts – Feeling clean and fresh after a full day of vacation is no easy feat, but Dove Dry Spray Antiperspirant goes on instantly dry with no visible residue and has 48-hour odor and wetness protection. Plus it makes your underarms soft and smooth!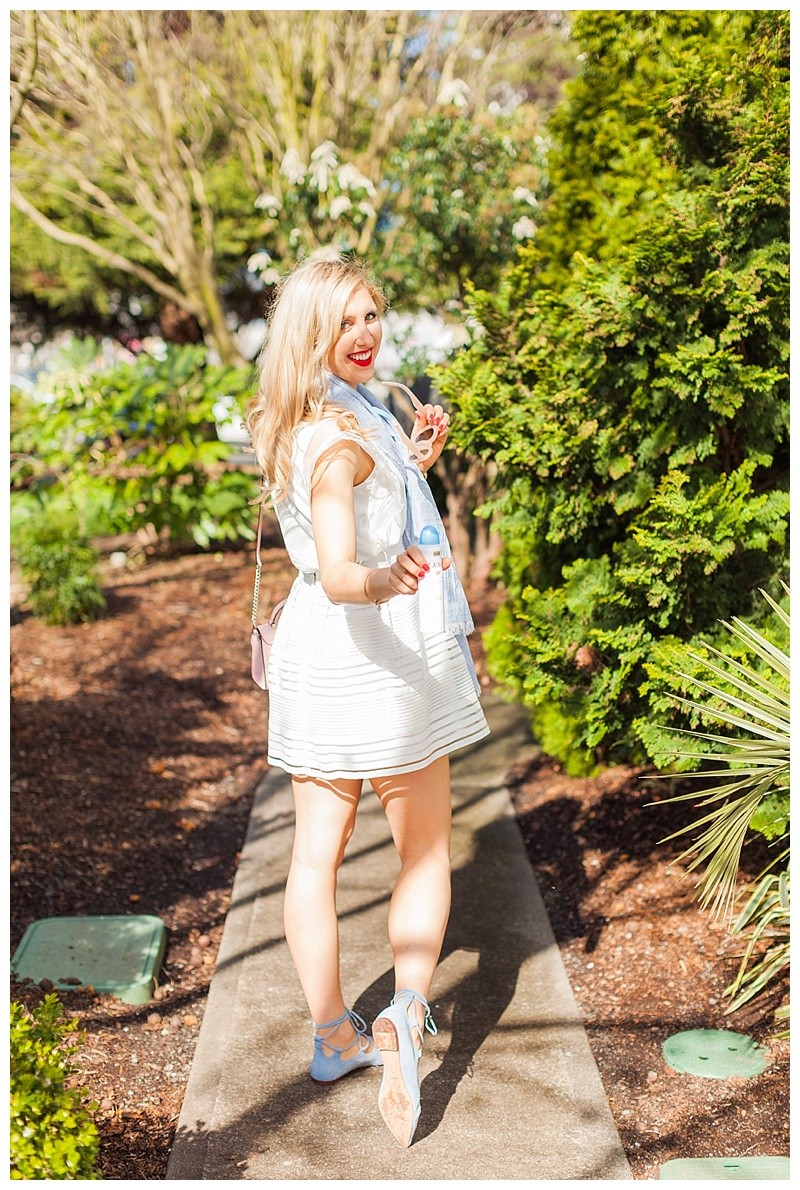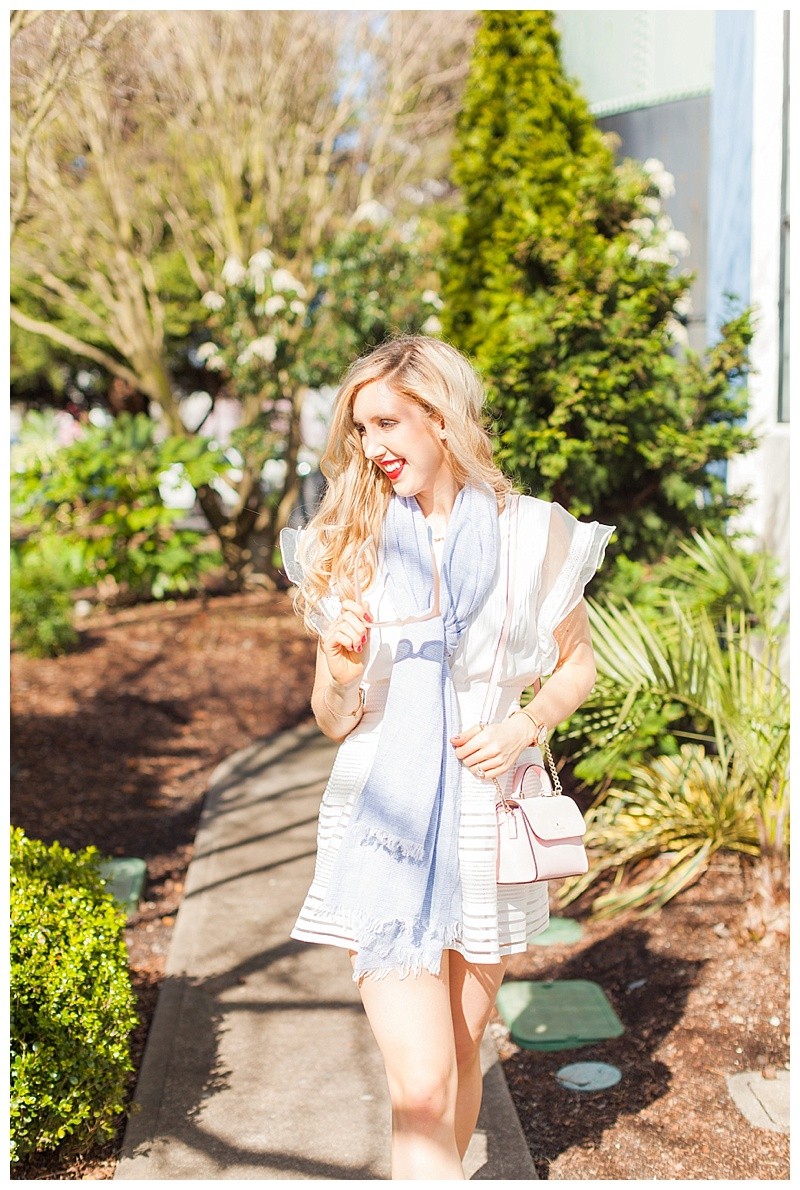 LAYER YOUR LOOK: A great tip for looking your most stylish while traveling light is to pack items you can layer, think cardigan sweaters and t-shirts. This will prepare you for various types of weather or if you decide to pop into some of Seattle's must-sees like the Original Starbucks. A t-shirt is perfect for the warmer places to check out like the Downtown Waterfront which has tons of restaurants, parks and my favorite, Pike's Place – Seattle's original farmer's market or Gas Works Park, great for biking/walking and taking in the amazing view of the city.
You'll want those layering sweaters for the cooler and windier places to visit like the Space Needle and Seattle's Great Wheel, one of the largest Ferris wheels in the US.
That's it! Those are all the layering items you need to create amazing looks!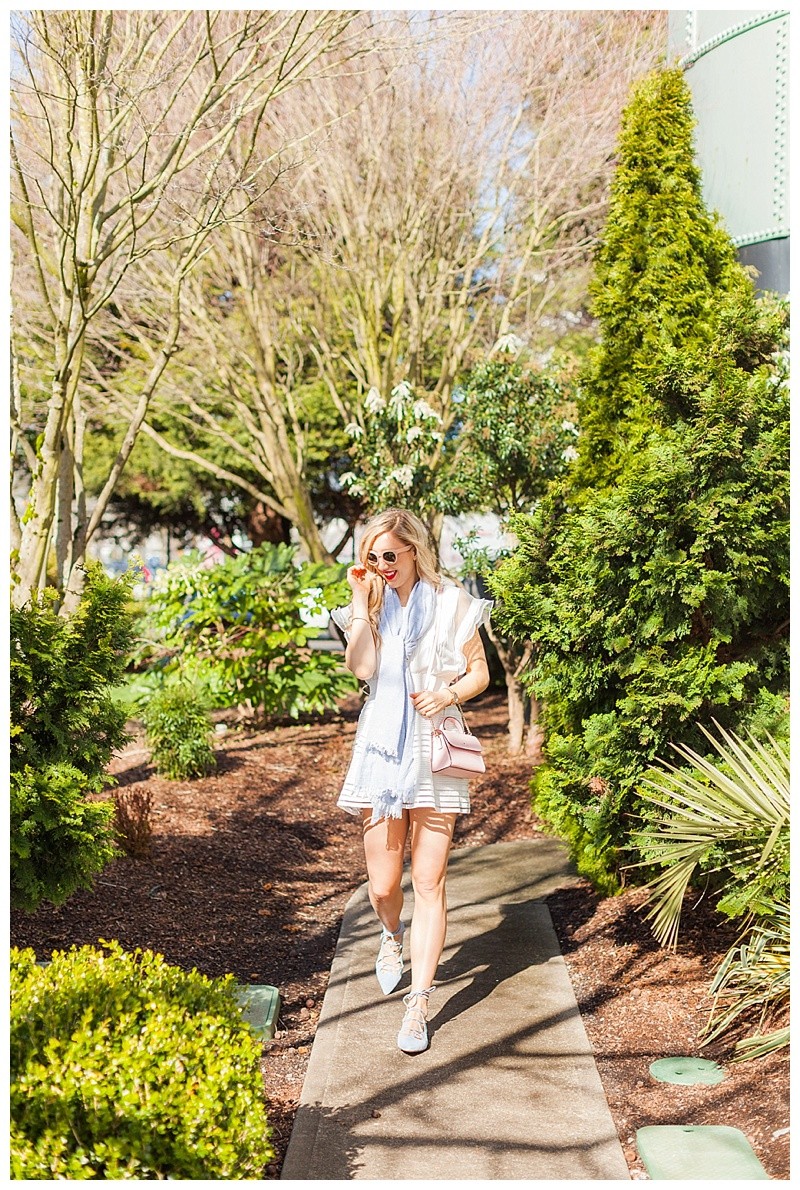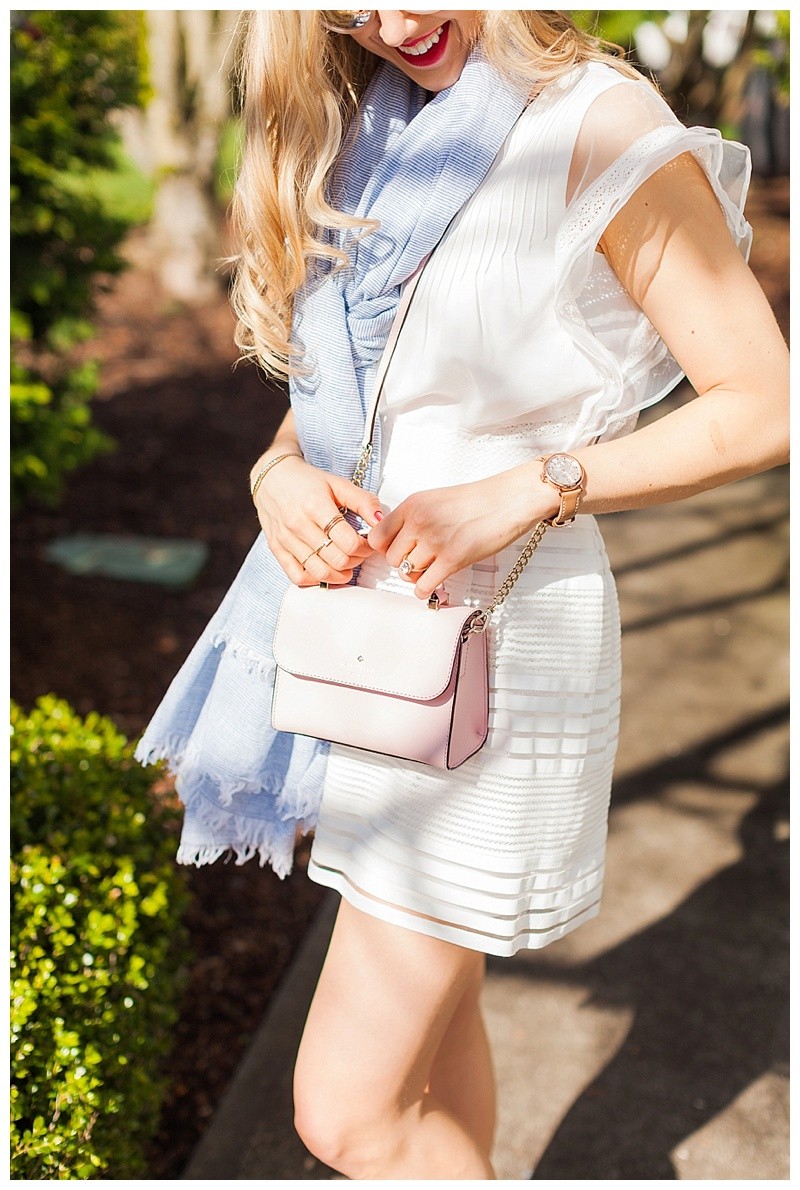 MAKE IT PERSONAL: Wherever your wanderlust takes you this spring, make sure you don't forget to add items that make you feel the most confident! For me, it's a killer pair of flats (I'm a total shoe girl!) or any piece that doesn't have to be packed, but you do anyways because these items make you feel like a million dollars and ready to take on your spring getaway.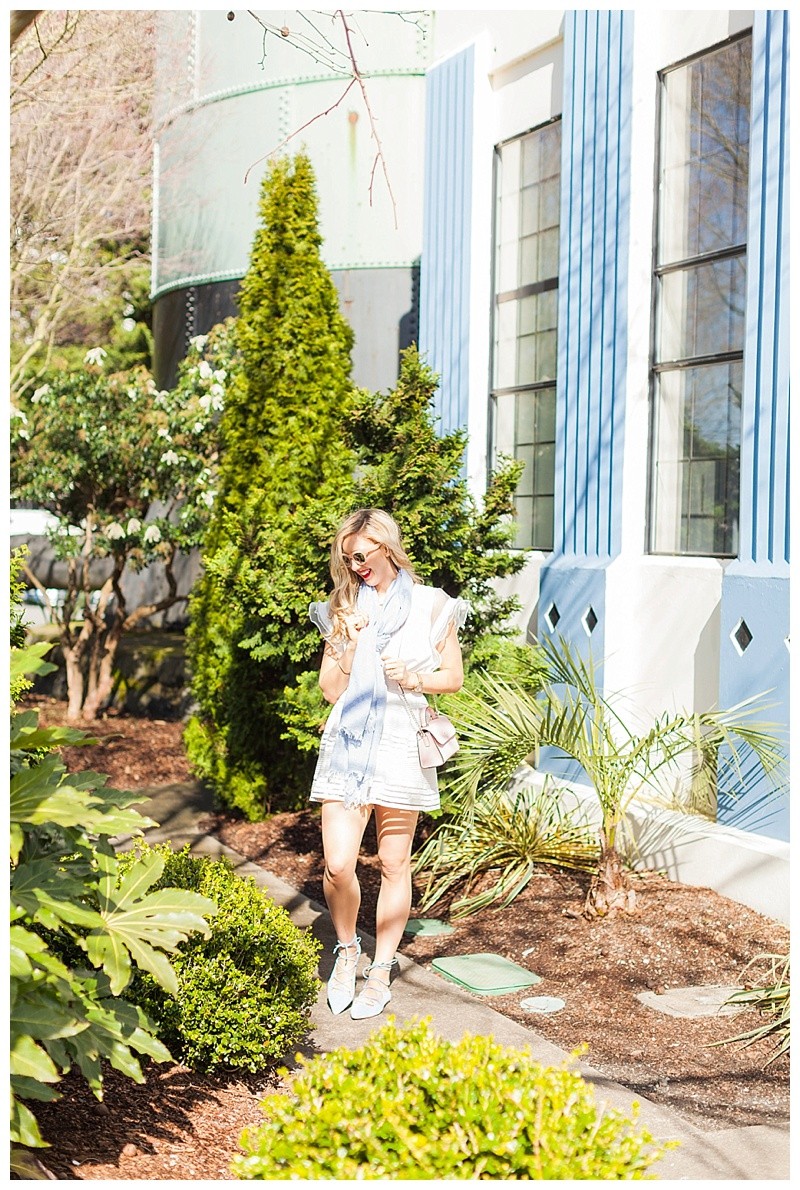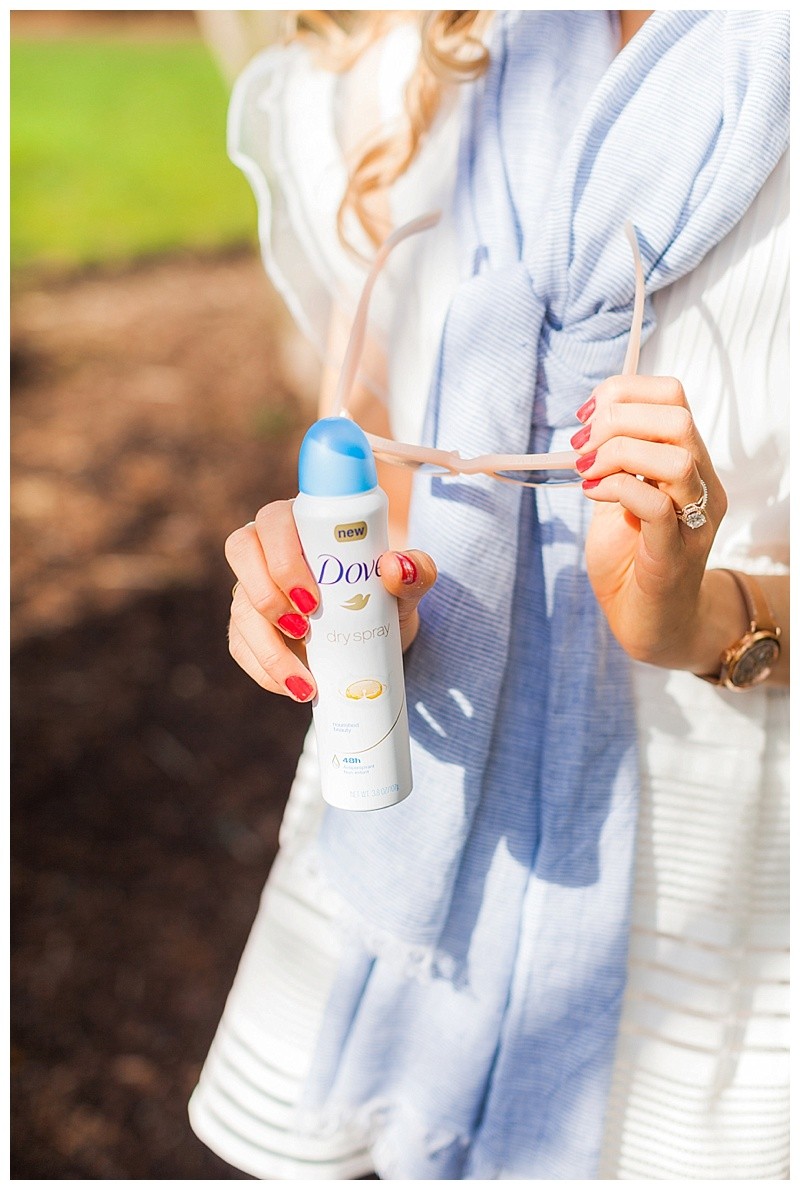 What did you think of today's style tips and travel guide?! And have your tried the new Dove Dry Spray yet? I would love to talk with you in the comments below!
Thank you so much for stopping by Blush & Camo!
xx Julianna
*Thank you Simply Stylist and Dove for partnering on this post!
SHOP MY POST
JOA J.O.A. Tie Young Ruffle Top • J.o.a. 
Tularosa Payton Skirt • Tularosa 
Coach Justine Flat • Coach • 
Cedar street magnolia • Kate Spade 
Steve Madden Microstripe Wrap Scarf  
SEPHORA COLLECTION Cream Lip Stain