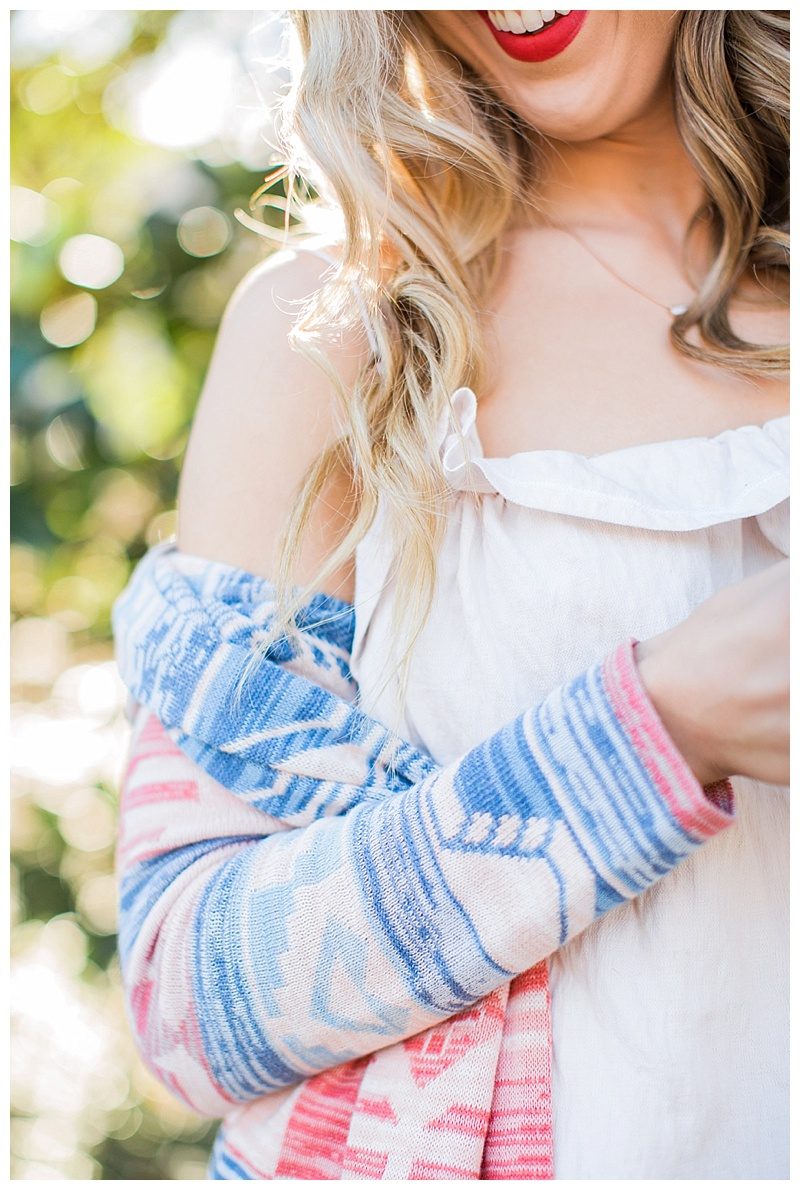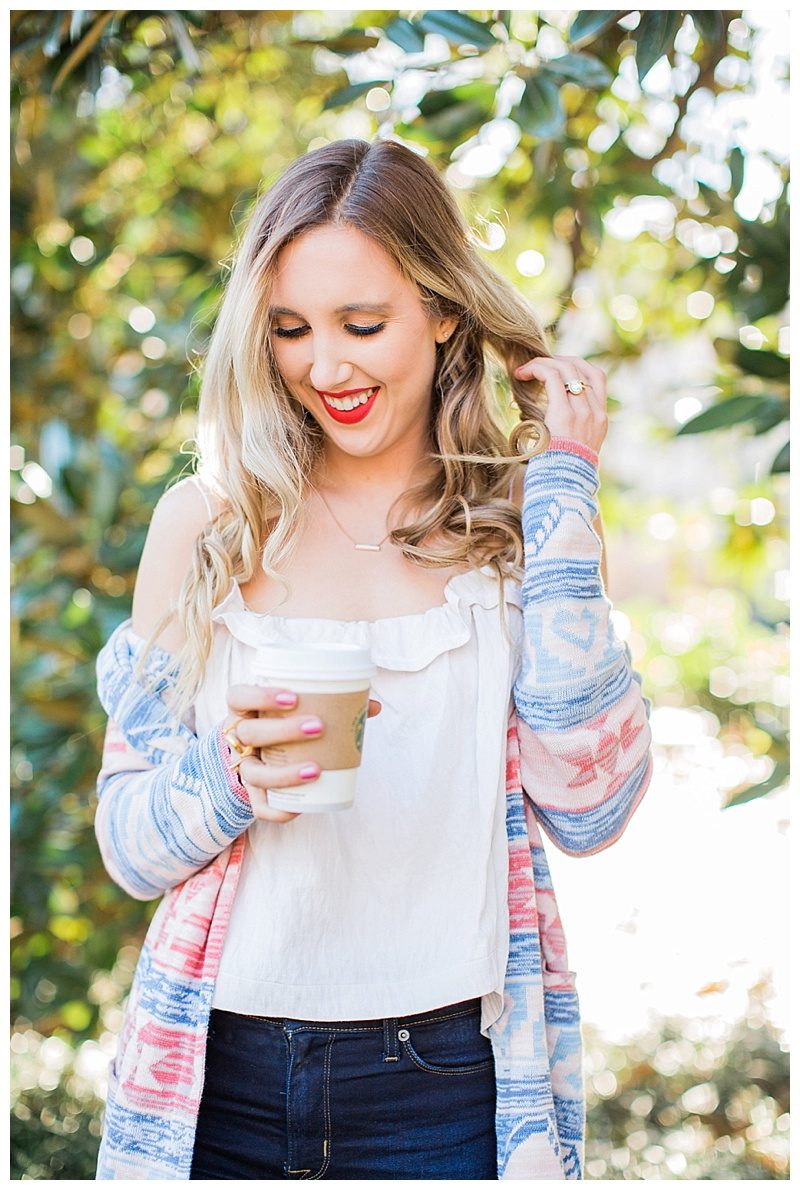 Hello, Gorgeous! When you think of cardigans you usually don't think of the word chic! Maybe this is because cardigans are not the most body flattering of wardrobe pieces. Typically cardigans are used a layering pieces to keep you warm during the cooler months.
For some of us cardigans are more of an after thought. You plan shopping trips to look for an amazing coat, a pair of perfect fitting jeans- but there is rarely a time when the shopping's attention is on a cardigan (#AmIRight?!).
In today's post I'm sharing with you ladies that these pieces can be chic AND the main focal point of your outfit!
Here's how…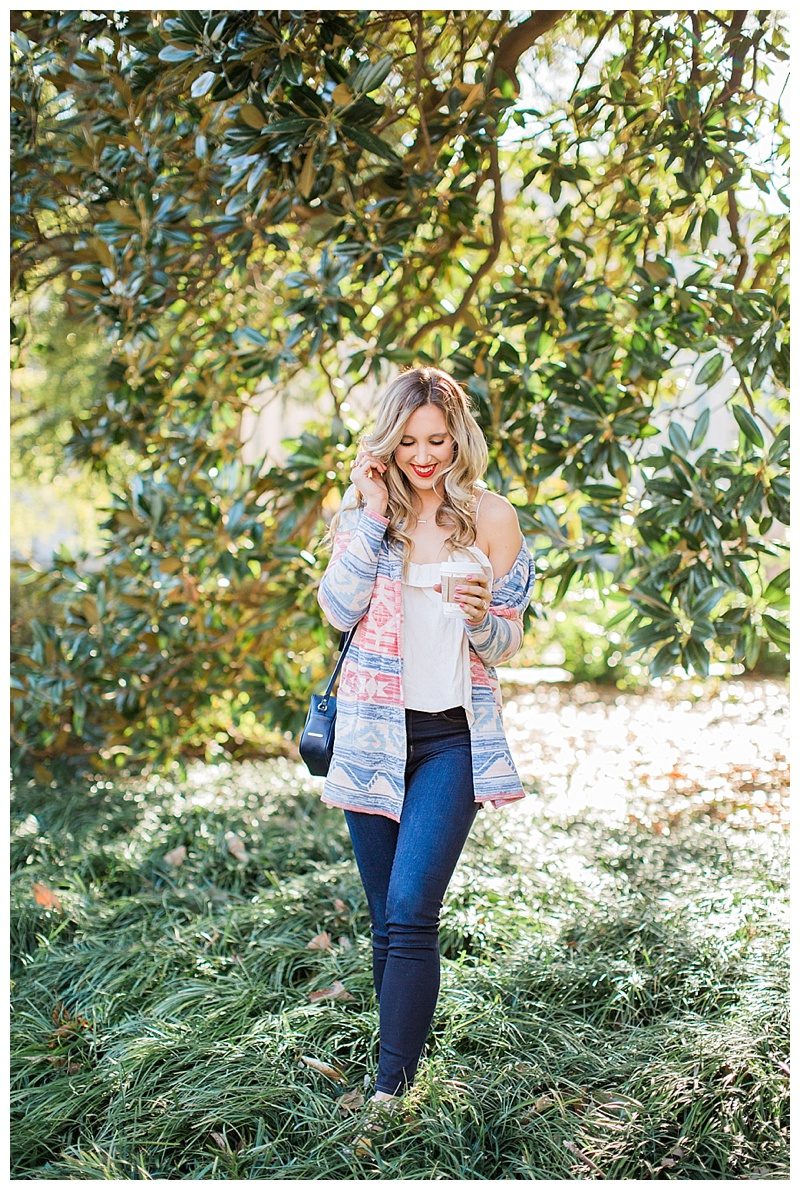 PICK A CARDIGAN WITH A PRINT
The best way to make this piece your focal point (and instantly chic!) is to pick a cardigan with a print! The one I am wearing in this post has this beautiful pink print, which I totally love. Prints, especially bold ones, immediately draws your eyes in and therefore making your cardigan the focal point of your look! (it's that easy!)
LOOK FOR UNIQUE TRAITS
When shopping for a cardigan you want to look for unique traits on this garment. The reason for this is because the more unique your item the more chic it is! Uniqueness can be found in even the sublet of details to include buttons, material, or the silhouette.
Anything that stands out among other cardigans, or catches your eye as something you've never seen before, is the goal! For this blog post I decided to wear a cardigan made of pastel hues which is totally different from your usual neutral toned piece. So color was my unique factor!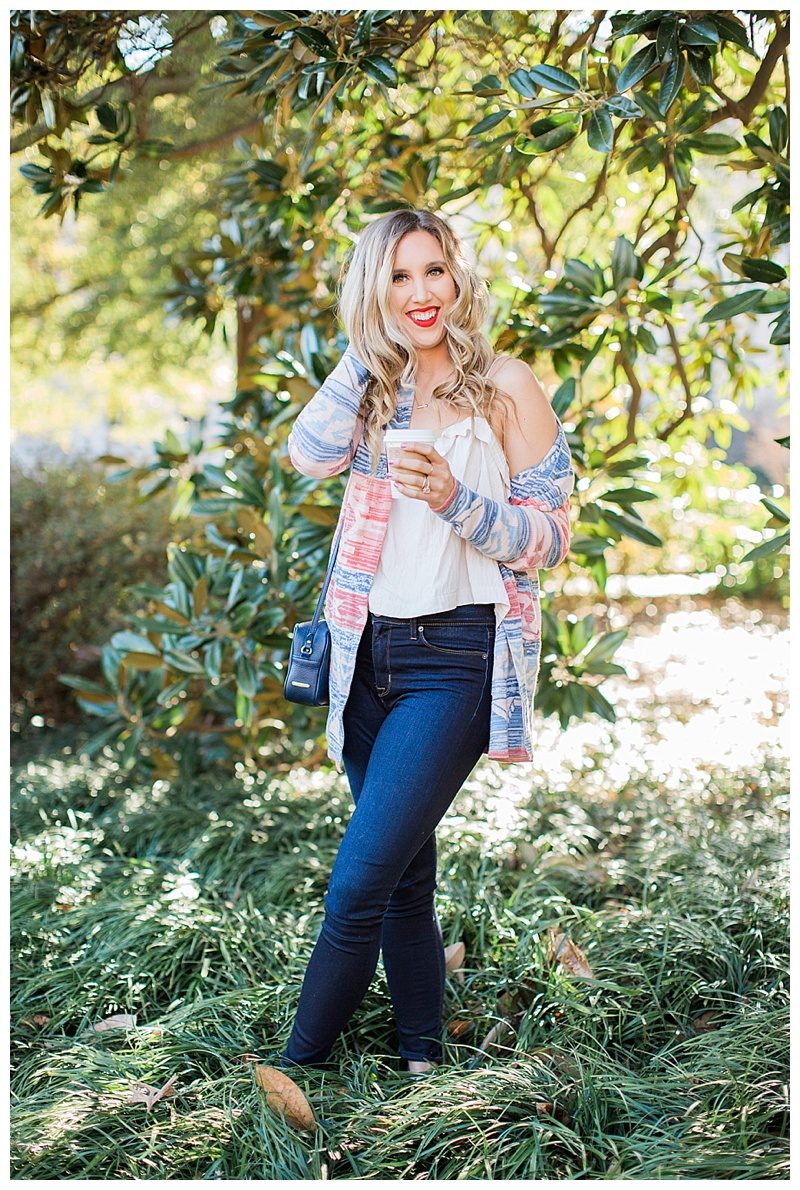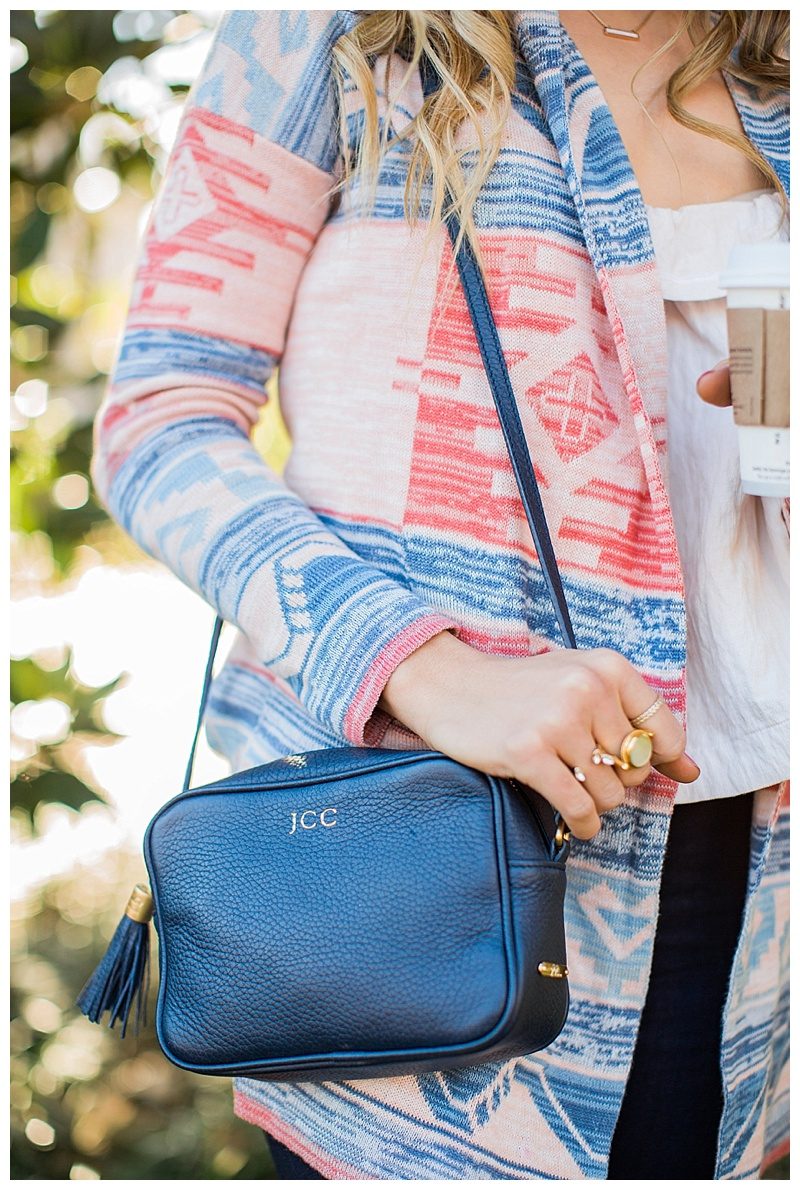 GO FROM SHAPELESS TO TEMPTRESS IN ONE STEP
Cardigans typically do not have a lot of shape to them, but as a fashionista you can take any unwanted style situation and turn it into something amazing!
The best way to take a shapeless cardigan and showcase off those amazing curves is to belt it! This belt could be make from extra fabric you have lying around the house that would work well with your layering piece, or a belt you wear with your jeans.
OR
If you don't have any belts that would match you can simply slide one of the sleeves off of your shoulder to give your look a cozy, chic feel instantly! I opted for this choice in today's post.
What did you think of today's post?! I would love to hear from you in the comments below! Don't forget to follow me along on Instagram, Pinterest, and Facebook for daily style inspo!
Thank you so much for stopping by Blush & Camo!
xx Julianna