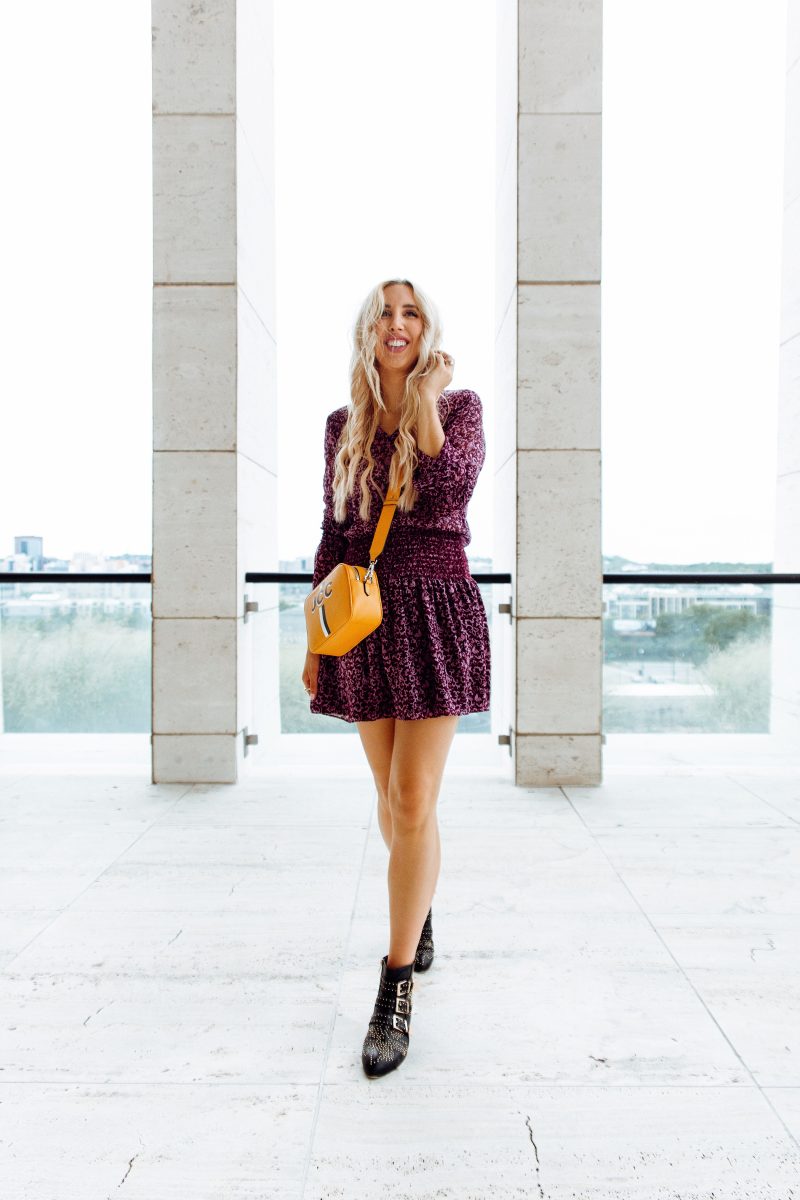 Welcome back to Blush & Camo! In last week's post I shared "How I Afford My Blogger Wardrobe + How YOU can Too!". and is one of my most popular posts to date.
The style tip you loved the most was using Rent The Runway (RTR). I have an Unlimited subscription. This means I pay a certain fee every month and I can rent up to four items at a time. These items can be clothing, handbags, or jewelry!
I received a TON of questions about RTR, so in today's post I'm explaining the different subscriptions they offer, how I select the items I pick, and my overall experience of RTR!
Let's dive into it!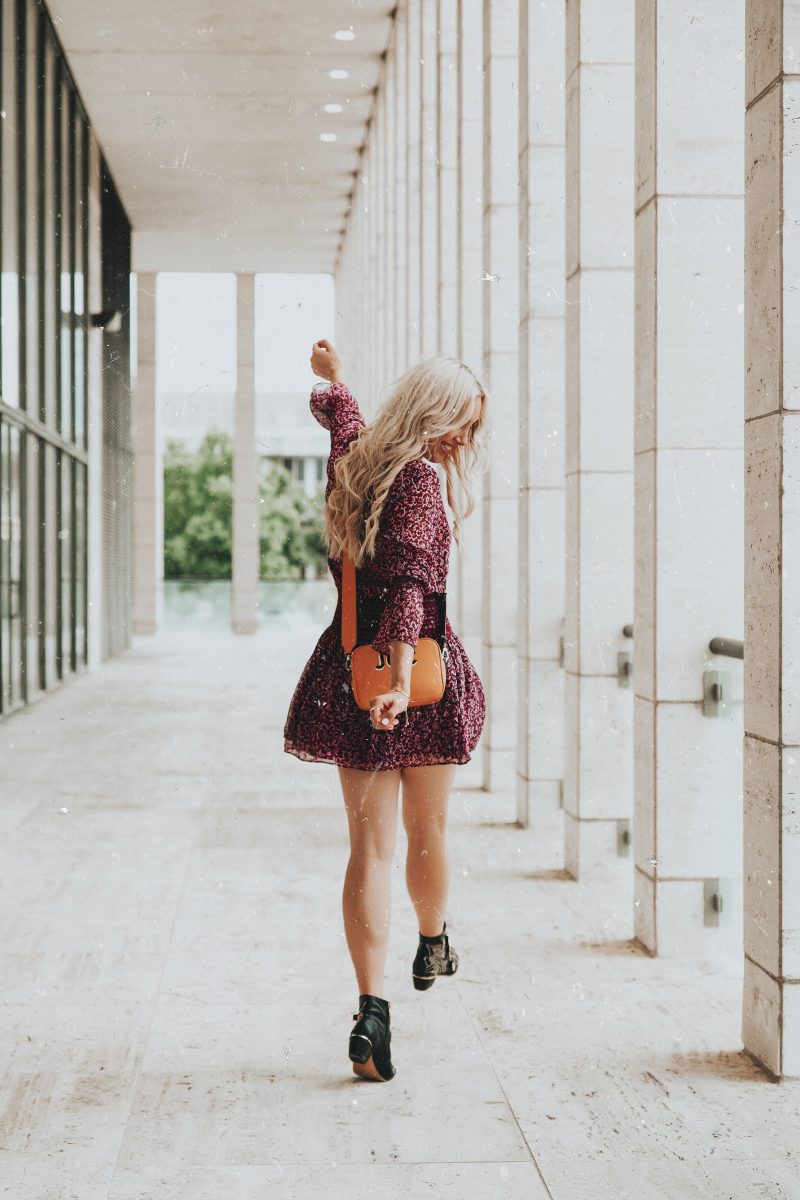 RTR Unlimited Packages
For those who are new to RTR, this is a website that allows you to rent items (many of them designer pieces), either individually or by paying a fee every month for a package!
Renting pieces individually is a great way to save money on special occasion dresses or outfits. This could range from a big work event, attending a wedding, or your bachelorette party!
RTR offers clothing and accessories for every occasion! For example, for my best friend Lauren's wedding this October, I am renting a designer dress which would normally cost $700 (a price that I would NEVER be able to afford right now!) and I only paid $150 to rent! I also get items to wear to work or for a date night with Chuck.
If you are the type of girl who loves clothing (cough, ME!) and constantly rotates through new pieces then looking into a RTR Unlimited subscription may be for you!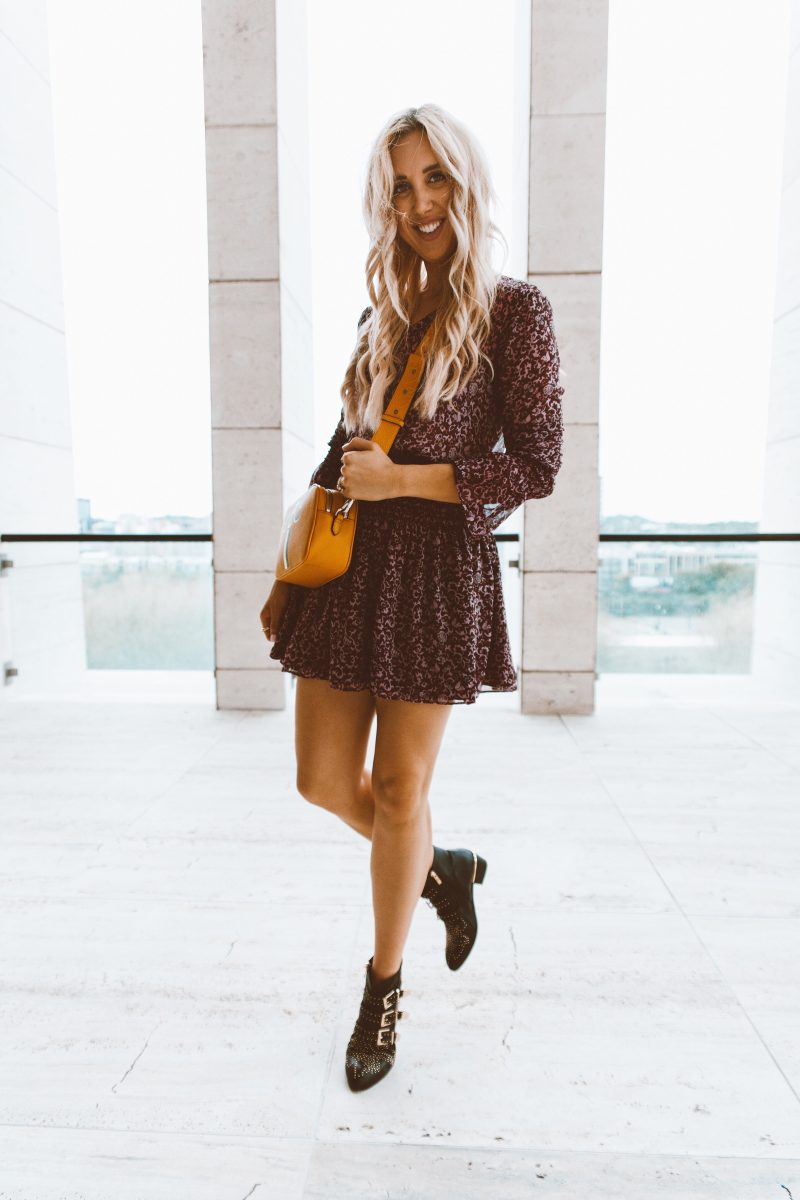 There are two options.
The first option costs $99/month and for this price you get to choose 4 pieces/month with the option to switch out one piece (so up to five pieces!). You have access to 350+ brands and have access to select the cocktail attire (usually the more expensive pieces to rent!) as part of your subscription!
The first option (and the least expensive!) is perfect for the girl who loves fashion and is looking to step up her fashion game a few times a month!
Then, there's the second subscription option.
This is the option I pay for every month.
In this subscription I pay $159/month and can select up to four items at a time and return them whenever I like! I have access to 450+ brands, cocktail AND black tie attire!
This subscription is perfect for me, especially as a blogger, because I style and go through SO many outfits every month! Plus, I just love clothes, but my bank account doesn't. With this subscription I am able to feed my fashion obession on a budget I can totally afford.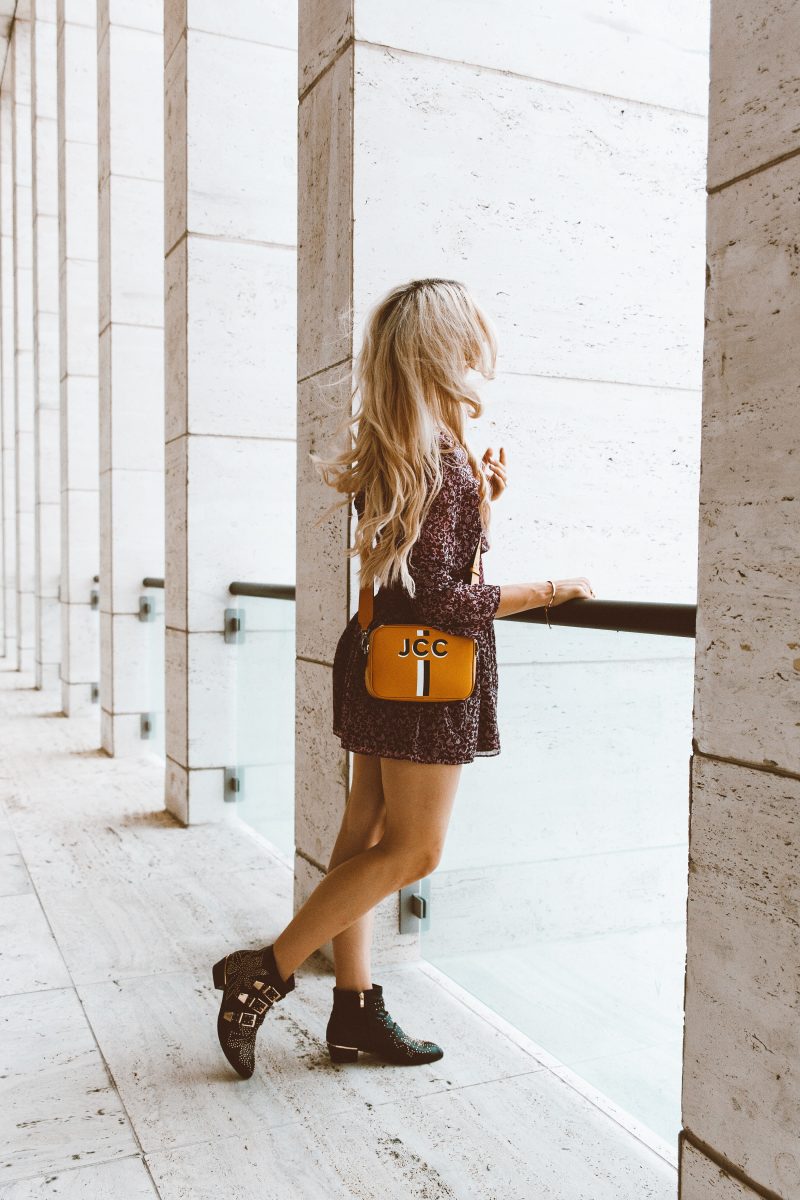 HOW I SELECT MY ITEMS
Every time I go to select my items I think about the blog posts I am going to create and style + what events I have going on for the next few days. This determines what items I choose.
One of the best parts of RTR are the VERY in depth reviews people give on each piece they offer. When I return my items in exchange for new items I am required to give a review on each piece. I simply select buttons to click RTR offers that matches my experience with the items, and there is also an option to write a full review if I feel compelled to do so.
The reviews on RTR are SO good that I have a 99% guarantee how the item is going to fit prior to renting. If the reveiws say the item runs small I order a size or two up. Most reviews also show the item on the girl giving the review so you can see how the piece looks. Also in the review the girl shares her height and weight and what size she selected so you have a great estimate on what size you need as well!
Going over the reviews has never failed me! Items brand new to the site that don't have reviews are the ones where I may have issues with sizing.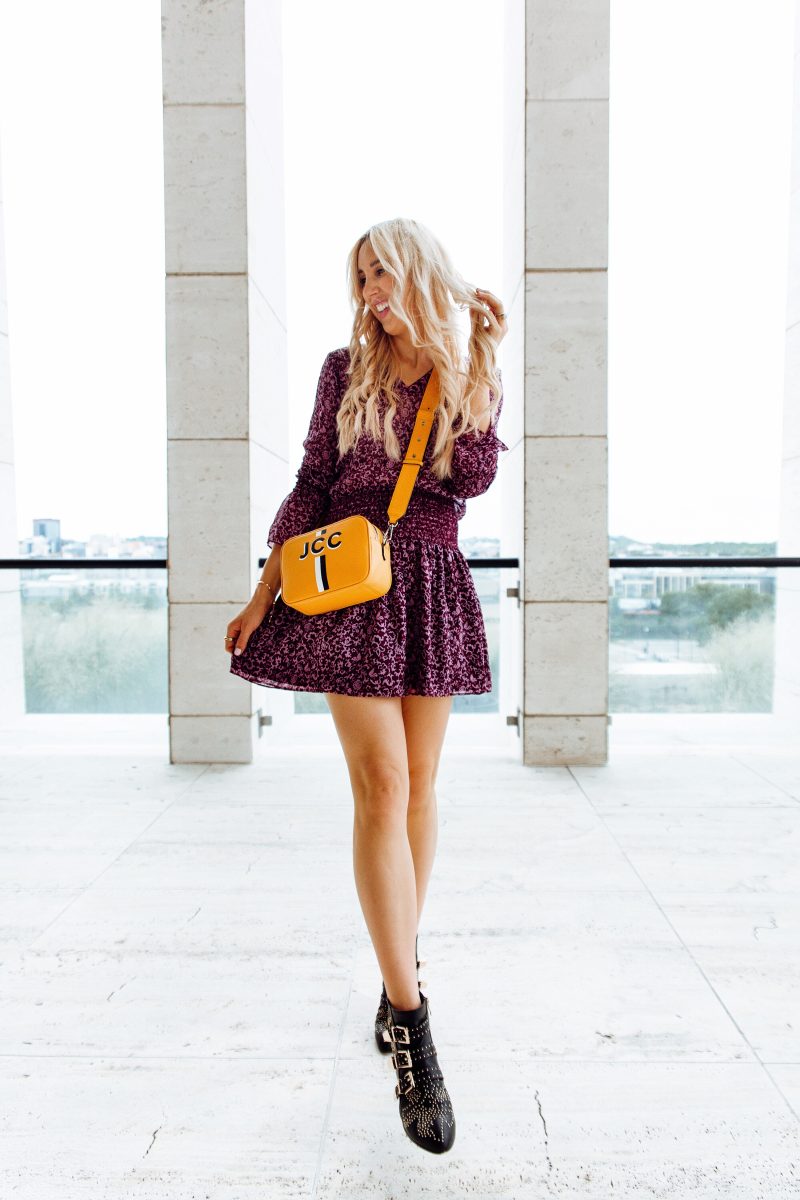 MY OVERALL EXPERIENCE
I cannot recommend RTR enough! Each item I receive looks brand new OR comes with the tags on it and I'm the first person to wear it! If an item is damaged you selected to rent, RTR will contact you and let you know why you can't receive that piece and they give you time to select another piece. I can count on one hand the amount of times this has happened, and I've been using RTR for almost three years.
If you're a fashionista on a budget, or just love designer clothes the Unlimited subscription is for YOU!
I hope you enjoyed today's post and thank you for stopping by Blush & Camo!
xx Julianna
SHOP MY POST