Hello, Gorgeous! Thank you so much for stopping by Blush & Camo because today I'm sharing a brand that has mastered the athleisure trend and every item is #SwoonWorthy. I firmly believe owning chic, casual clothing items are a wardrobe must have and something to splurge on. The reason for this is because on the weekends or when we get home from work we Blush Babes want to be cozy but still look stylish (whose with me?!).
I used to come home from work and put on a pair of baggy sweatpants and one of Chuck's oversized t-shirts. Then, I started to add more athleisure items to my wardrobe. When I come home from work I'll put these pieces on and my confidence is higher and I'm actually more productive.
If you're looking to incorporate cozy, chic then you MUST try this brand! I want to say up front that this is not a sponsored post. I was given the products to try, but not required to write anything about the brand if I didn't want to.  Since I had such an amazing experience, and plan on purchasing more items with my own money, I wanted to share this brand with all of you ladies! What is the brand I'm talking about?! Keep reading to find out!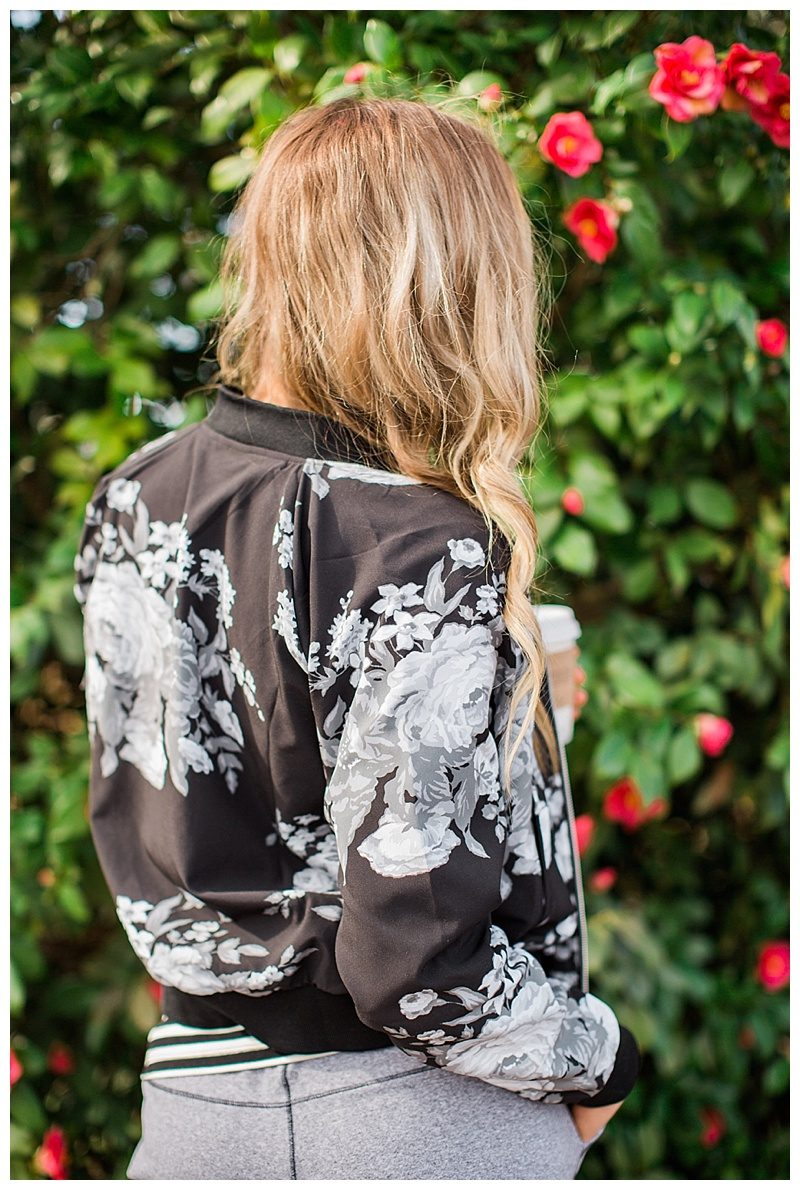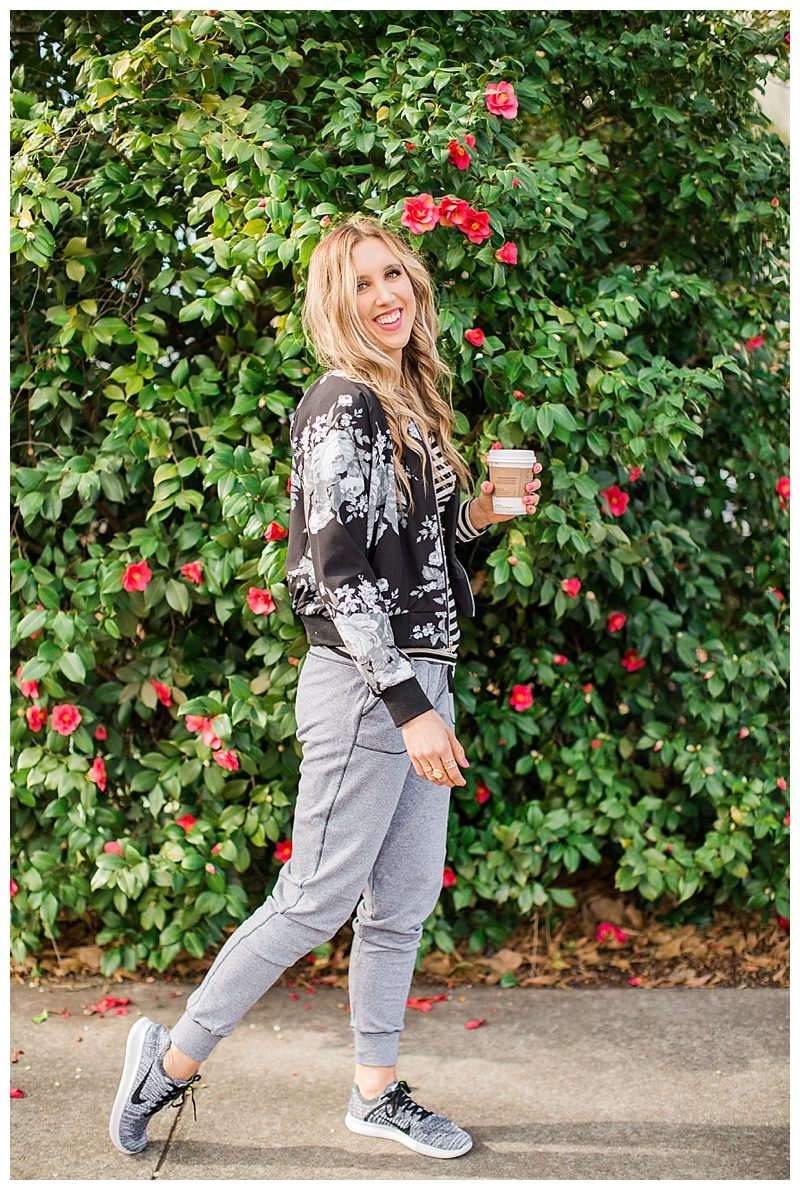 THE ATHLEISURE BRAND YOU'VE BEEN LOOKING FOR 
The brand I'm currently obsessed with is Albion. I collaborated with Albion this past summer when I went on my honeymoon to France with Chuck. I wore one of their two pieces and I loved it!
I love brands whose mission is just as important as the quality of their products. Here are a few reasons why my closet is slowly being filled with Albion pieces!
ALBION'S MISSION 
Albion's mission is to provide women with the most luxurious, flattering, and hassle-free fitness and leisure apparel on the market. Each of their items are fashionable and unique, but more importantly practical and technical. Designed by women, their apparel is crafted for women wherever they may be in their fitness goals.
Their clothes easily transition from work out gear to lounging gear: whether you're running an errand or 26.2 miles across a finish line.
I can honestly say that Albion is meeting their mission statement. The "At Ease" jogger pants I have on in today's post are the most comfortable pants I own, and they look so chic when paired with running shoes. I wear these bottoms every single day when I come home from work. The material is made of a nylon spandex blend which makes moving around simple, but my pants aren't going to stretch out or lose their form if I'm active and moving around a ton.
Chuck, who rarely ever pays attention to what I wear (ironic, right?!) even commented on how much he loved the jogger pants I had on. When Chuck made a comment about these bottoms, coupled with my amazing experience with this brand, is what inspired today's post!
The bomber jacket that I have on in today's post is also ultra chic and uber comfortable to wear. I love how I can dress this bomber jacket with athleisure wear or dress this up for a date night with jeans. This top is so versatile and cozy to wear!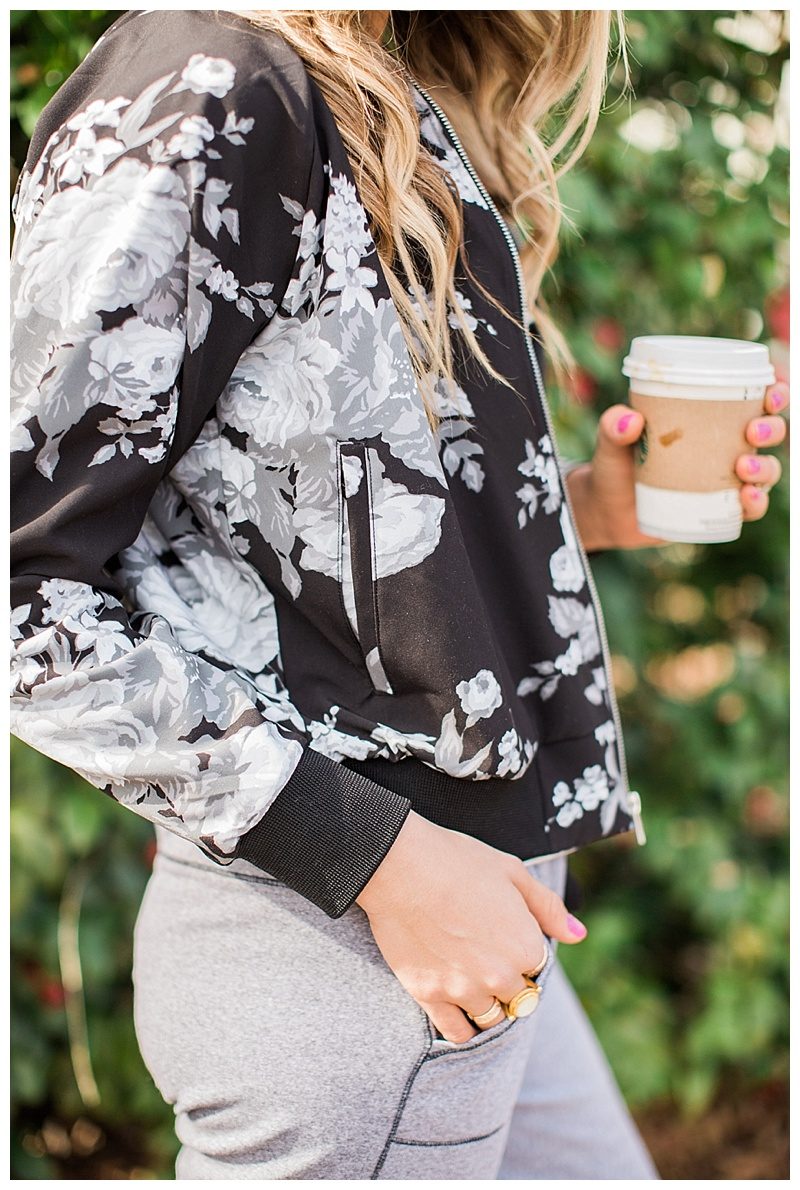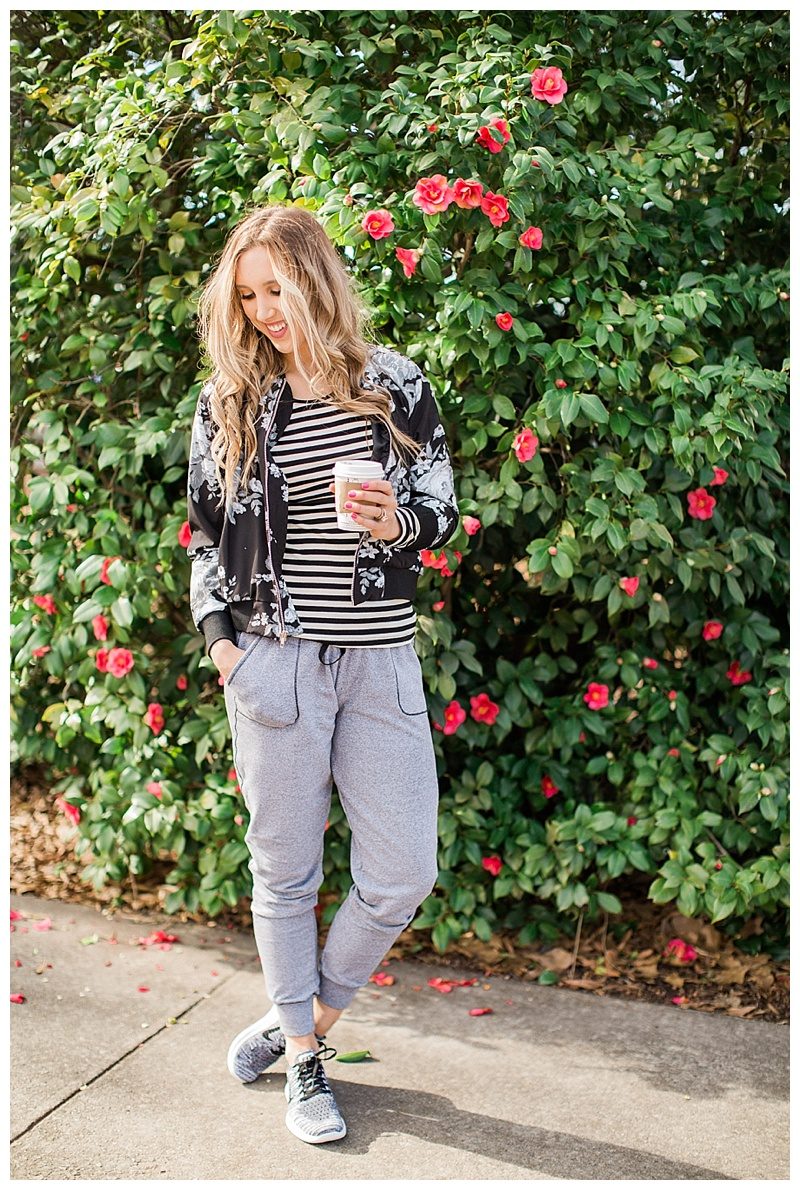 ALBION'S GREEN MISSION 
Albion is committed to the environment and their community by continually striving to make their manufacturing facility greener each day by recycling plant waste and by using earth friendly materials in our products. They follow fair labor practices with all of our employees and business partners to create a sustainable work environment.
So, not only does Albion make bomb (insert bomb emoji here!) products, but they are going the extra mile by helping the environment. Plus, having fair labor practices is huge and makes you feel good to purchase from a company that practices ethical business.
MY OVERALL ASSESSMENT OF ALBION AND THEIR PRODUCTS 
If I could reach through the screen and talk to each of you ladies I would totally pull an Oprah and say, "YOU GET AN ITEM FROM ALBION" and "YOU GET AN ITEM FROM ALBION" (a little dramatic, but you get what I'm saying here!). I'm so obsessed with this brand and know you ladies will be too!
They have athleisure wear ranging from leggings to comfortable bathing suits. You should (finish this blog post!) and then go check out their site. I dare you not to put something in your cart when you start looking at all their pieces- they are just that cute!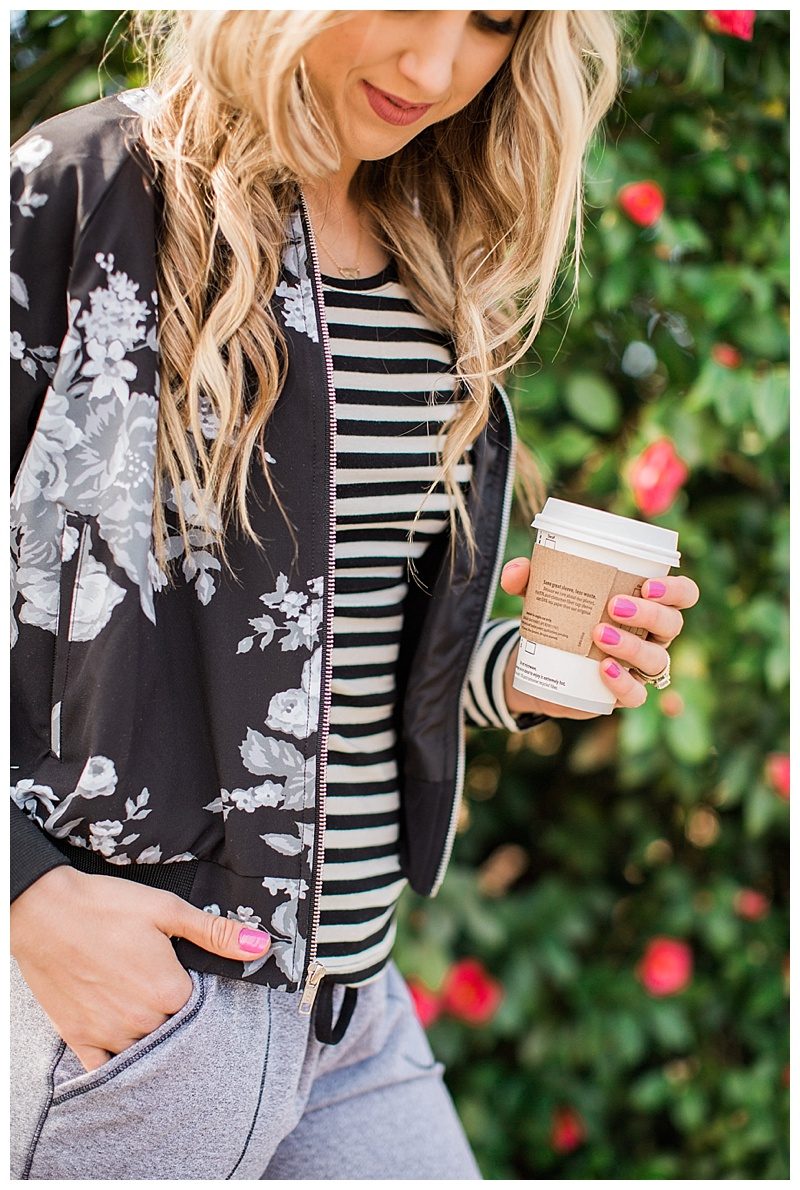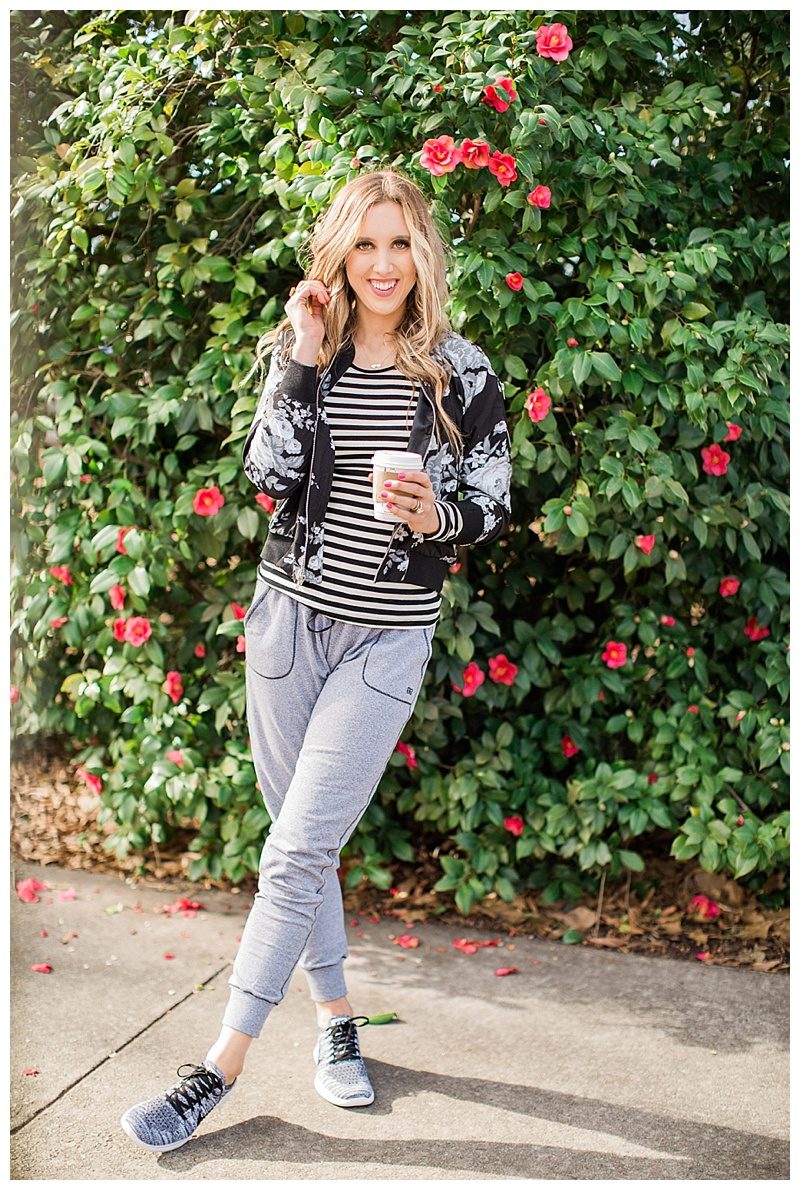 GIVEAWAY!!!
There's an giveaway on my Instagram right now and all you have to do is follow me @julianna_claire and Albion @albionfit  to be entered to win a $100 gift card to spend at Albion! The giveaway starts today and ends on 2/9 at 7:00 EST.
AND
because I love you ladies you can use code "julianna" to receive 15% your entire purchase until 20 February. I won't make any commission off of this code (I'll always tell you if I do!). I just wanted another way to give back to my Blush Babes and say thank you for stopping by the blog!
What do you think of this brand? I would love to hear from you in the comments below!
Don't forget to follow me along on Instagram, Pinterest, and Facebook for daily style inspo!
Thank you SO much for stopping by Blush & Camo!
xx Julianna
SHOP MY POST