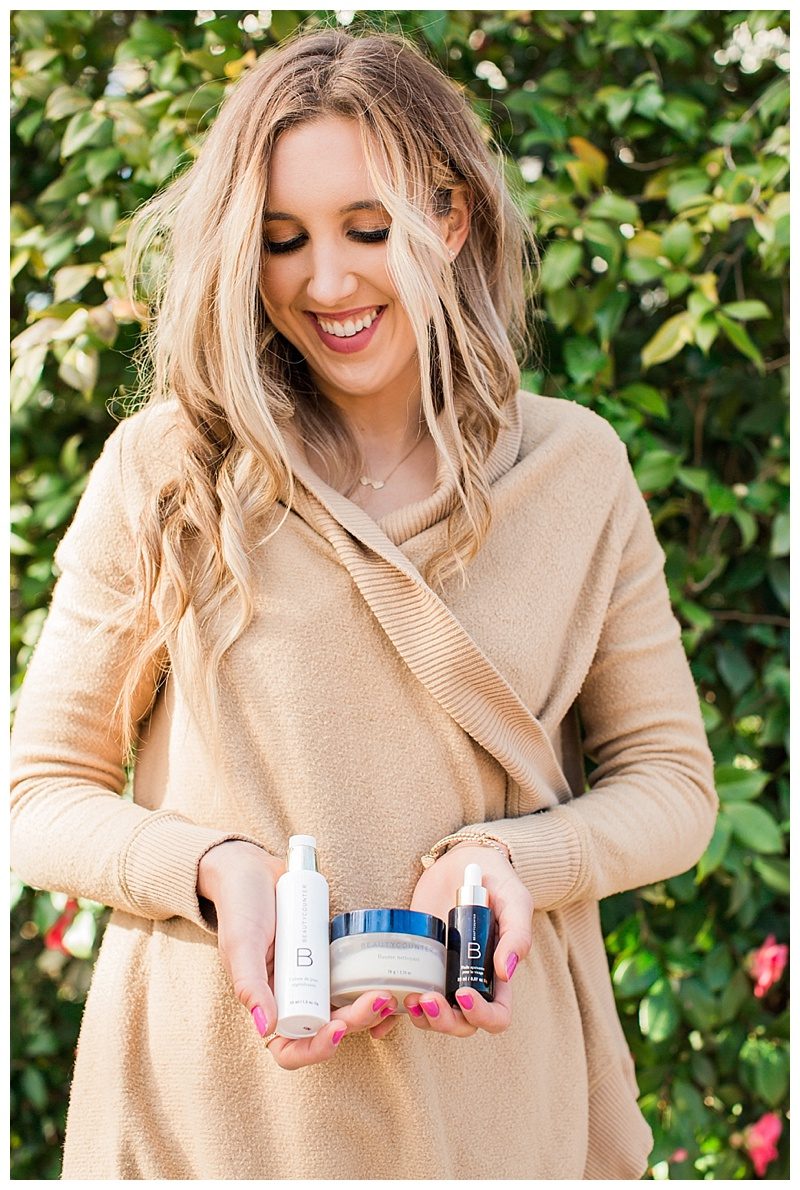 Hello, Gorgeous! Today I'm sharing about a brand I am totally and utterly obsessed with. Not just because of their mission to change the beauty industry (which is beyond inspiring!) but also because their products are hands down among the best skin products I've ever tried.
For those ladies who have been reading B&C for awhile you will know that I one of my 2016 New Year's resolutions was to find skin/beauty brands that don't use harmful ingredients and actually work. I'm proud to announce that the search is over thanks to Beautycounter!
In this post I am going to first talk about the mission behind Beautycounter, and then share the top products I recommend to you ladies purchase from this company!
Before we begin today's post I want to let you ladies know this is not a sponsored post. The products were gifts from the company (I contacted them!), but I was under any obligation to talk about this brand or create a blog post. I am writing about this company because I stand behind their mission and products 100%!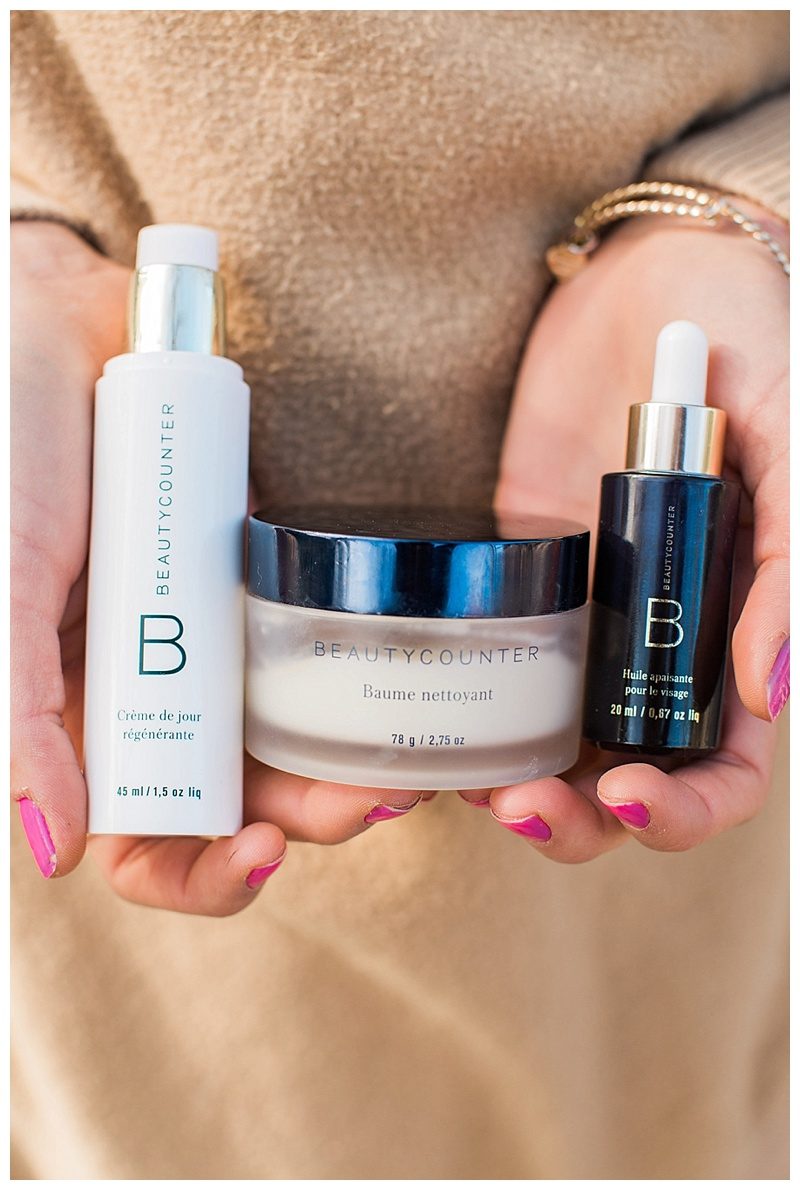 BEAUTYCOUNTER'S MISSION 
Over the past two decades, the European Union has banned more than 1,300 chemicals in the product formulas of personal care products (such as women's makeup and skin care!) and restricted the levels of over 250 more in such products. The United States has only partially banned 11 to date. Oh, and the United States has not passed a major federal law to regulate the safety of ingredients used in personal care products since 1938.
When I read this I was in shock. You assume the beauty and skin care products you use are safe for your skin, and the ingredients won't cause long term effects. Apparently this is not the case.
This is were Beautycounter steps in. Their whole mission is to bring consumer awareness to women about the ingredients that are actually in their skincare and beauty products. Beautycounter also creates products with only the highest quality ingredients.
Here are the steps Beautycounter goes through to ensure their products use the best ingredients available AND their products won't cause harmful, long term effects to our bodies:
STEP 1: BAN INTENTIONALLY 
Beautycounter has created a list called the "Never List"  which is made up of more than 1,500 questionable or harmful chemicals that they never use as ingredients in their products. This includes the over 1,400 chemicals banned or restricted in personal care products by the European Union, plus additional chemicals screened by Beautycounter and found to be of concern.
Beautycounter does not use any of the products shared on the Never List so you can buy their products knowing that you're only putting the best possible ingredients on your skin.
STEP 2: SCREEN RIGOROUSLY 
Beautycounter really does their homework on the ingredients they do incorporate into their products. They look for information on specific hazards, like cancer, developmental toxicity, and hormone disruption. This company also uses various  sources such as industry, academica, governmental, and non-profit organizations to rigorously screen their ingredients.
STEP 3: LEARN CONSTANTLY 
Beautycounter is continuously learning about cosmetic ingredients so ensure their products only have the best ingredients!
STEP 4: SOURCE RESPONSIBLY  
Over 80% of BeautyCounter's ingredients are organic, natural, or plant-derived.
STEP 5: TRANSPARENCY 
Beautycounter shares every single ingredient in their products and maintains transparency with their consumers!
THE TOP BEAUTYCOUNTER PRODUCTS YOU SHOULD TRY 
I am in the process of slowly purchasing their entire line of both makeup and skin care products! If you're not trying to do this here are the top three products that I highly recommend you purchase from Beautycounter!
Cleansing Balm-  This product melts right into your skin and melts away your makeup. This prodcut cleans my skin better than my Clarisonic (gasp! I know!) and I swear by this cleansing balm! It has a five star rating after 204 reviews and 100% of women saw an increase in their skin hydration after just 8 hours after use. This stuff is AMAZING!!
Hydrating Face Oil– I received this oil as a Christmas present from my sister and I am obsessed. I add this oil to my nighttime moisturizer to make my skin extra hydrated. You can use this alone or with your moisturizer!
Rejuvenating Day Cream- This moisturizer is perfect for daytime use because it hydrates your skin but isn't too heavy! This product has tons of amazing ingredients in it to include omega-rich natural oils and vitamin-rich fruit extracts which hydrates and brightens skin!
What did you think of today's post? I would love to chat with you in the comments below! Follow me along on Instagram, Pinterest, and Facebook for daily style inspo!
Thank you SO much for stopping by Blush & Camo!
xx Julianna