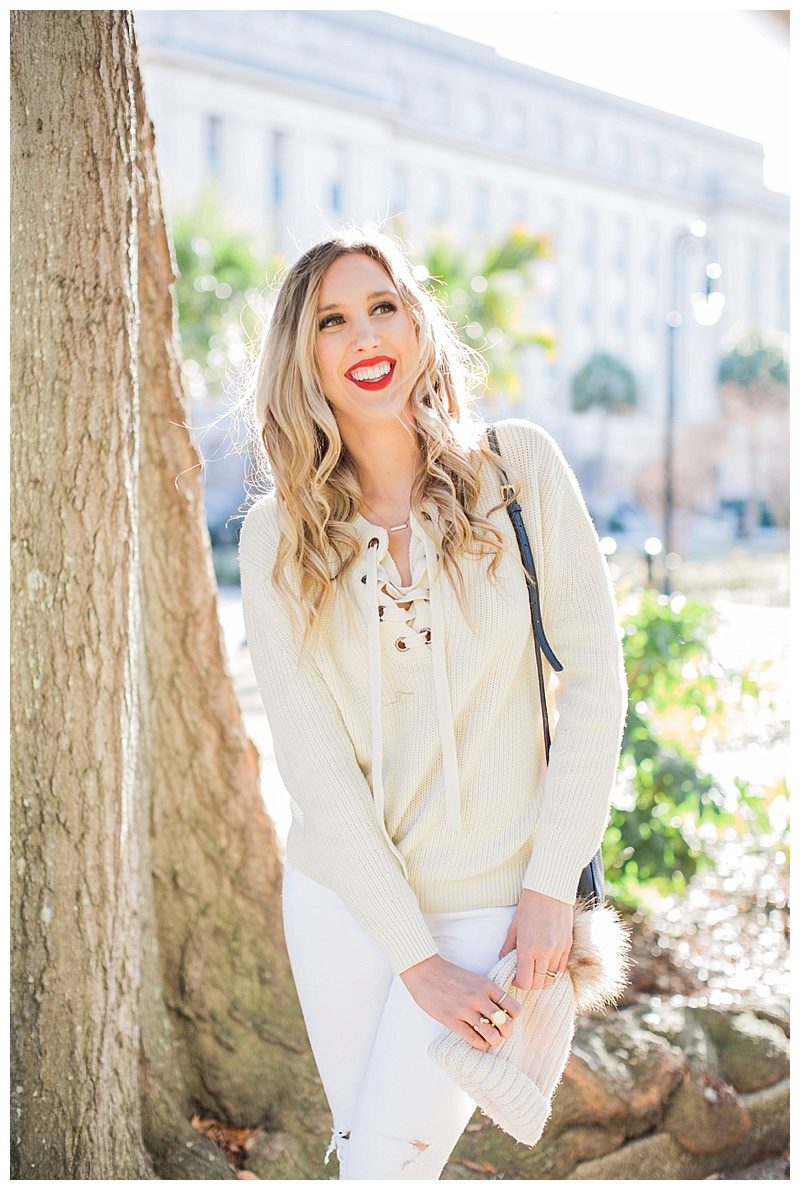 Hello, Gorgeous! In the fashion world there are a set of general "fashion rules" that are commonly accepted. Some rules include less is more, not mixing navy and black, and probably the most famous- don't wear white after Labor Day. Since these fashion rules are more like guidelines (and rules are meant to be broken!) I decided to create my own set of fashion rules to represent my style! One of those rules is- I totally wear white after Labor Day!
When I was younger I used to follow the "don't wear white" rule, but as my style has evolved I LOVE wearing all white looks in the fall/winter. Here is a short list of reasons why!
1.) All white looks are so feminine and romantic. I recently saw Lauren Conrad walk out after her NYFW show wearing all white and she looked amazing!
2.) Seeing a woman rocking an all white look after labor day reminds me of a winter wonderland princess.. and who doesn't want to look like a princess?!
3.) Wearing all white is basically like wearing a blank slate and you can accessorize your look however you want to! Seriously. The possibilities are endless (say whatttt?!)!
Today I am going to break down HOW to wear white no matter what season it is. These style tips are super simple are only broken into two simple categories!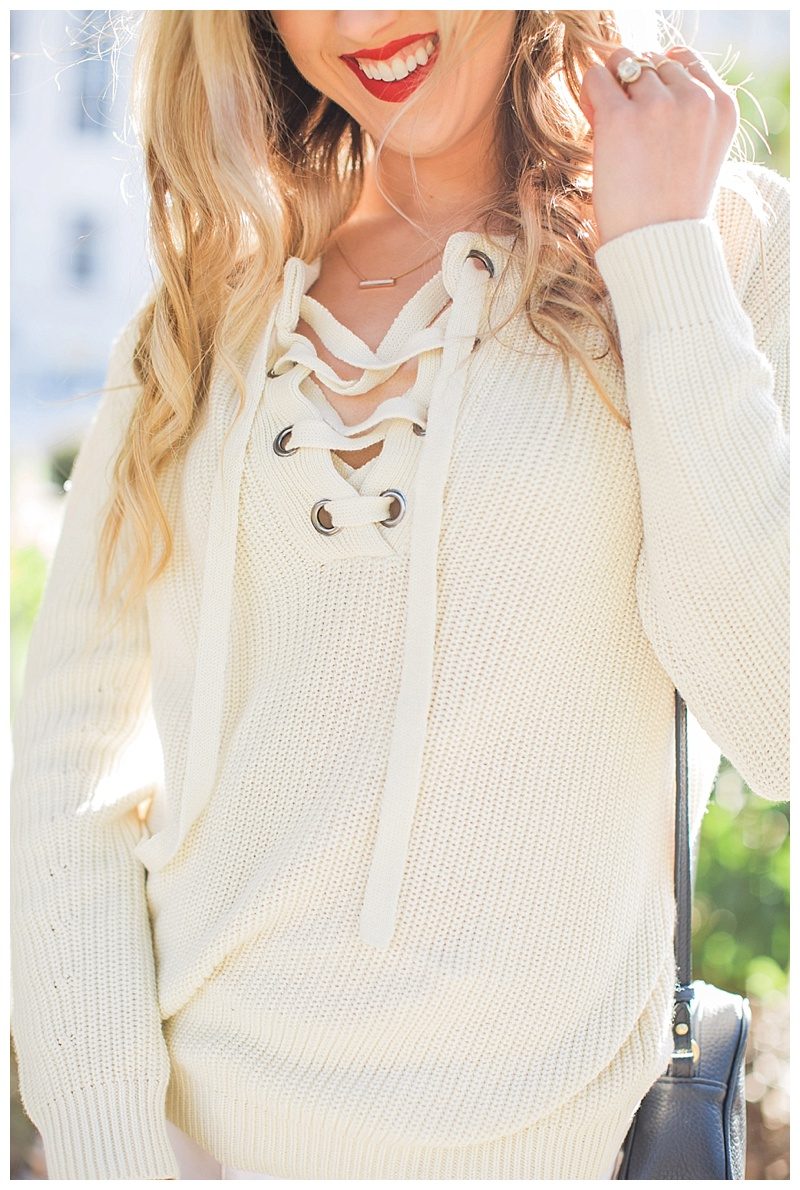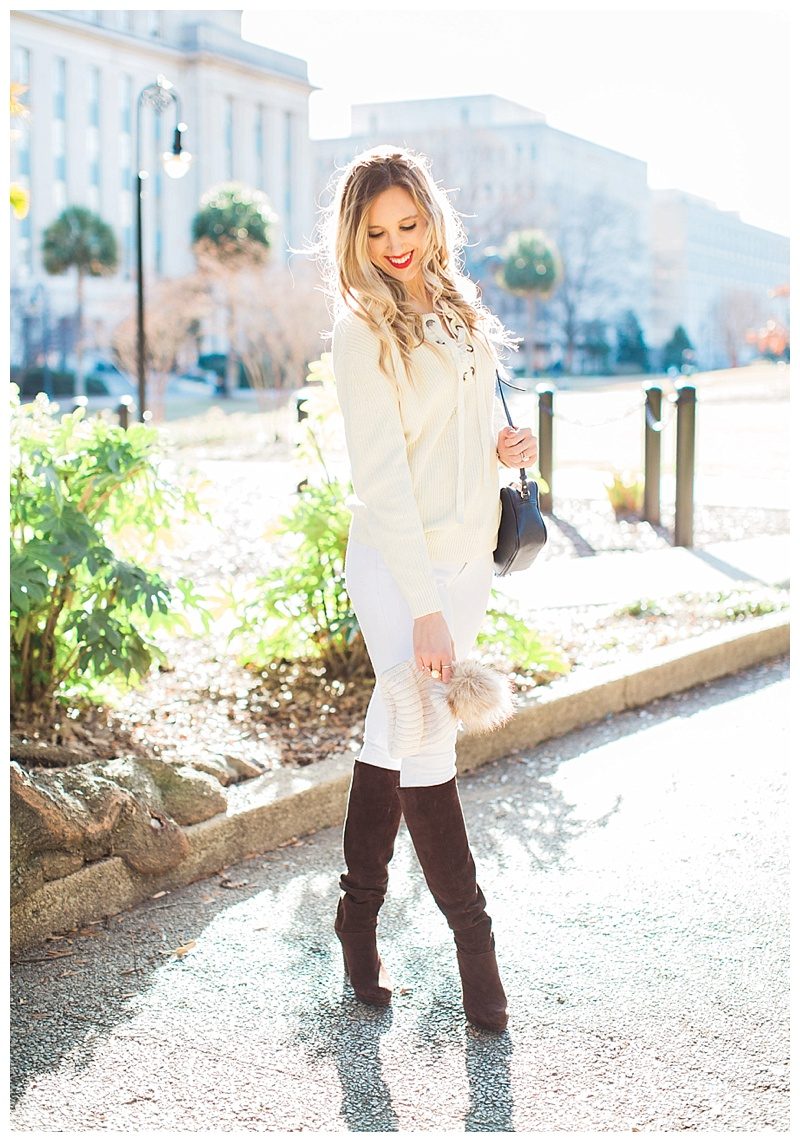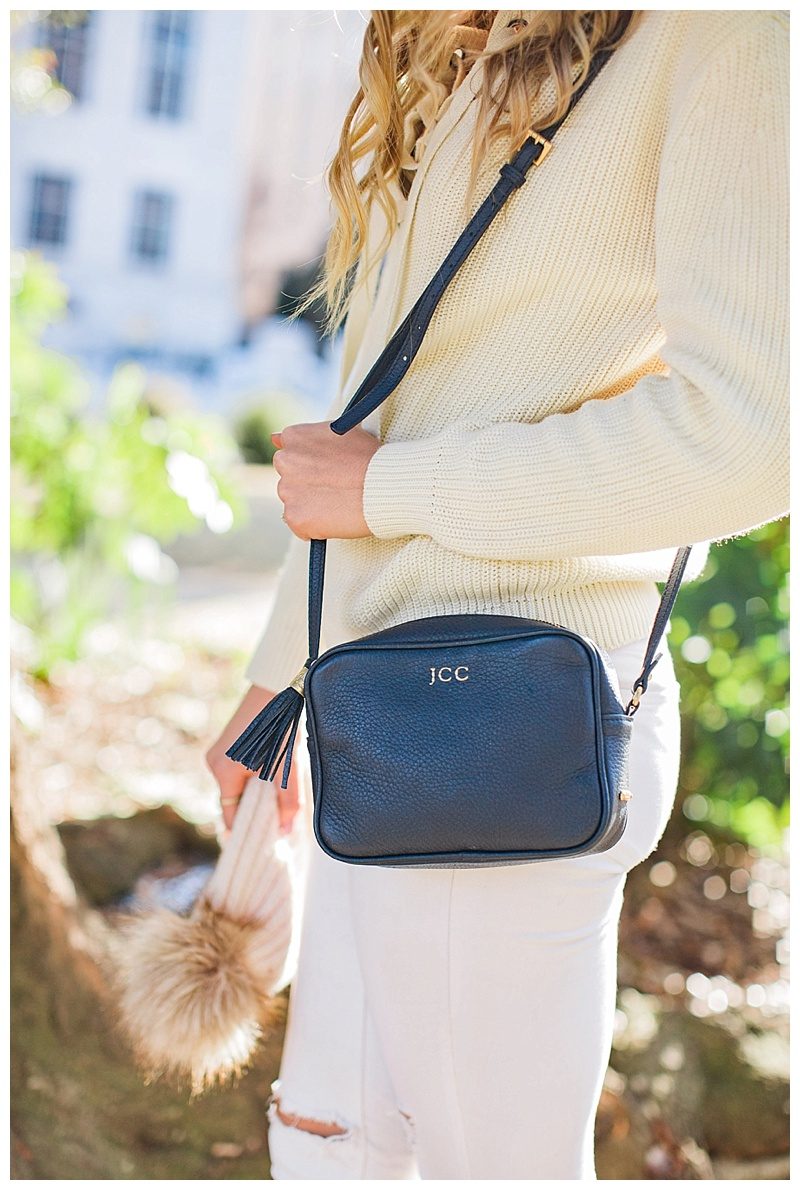 CATEGORY ONE: SHOES
When wearing all white for any season it's all about the shoes you pair with your overall look. This is because shoes are a subtle, yet very powerful way to showcase what season it is during the year. For example, during summer you would wear a pair of sandals, wedges, or open toed heels! For winter I recommend choosing a pair of boots. These boots can be ankle, riding, or over the knee.
Boots exude winter vibes and easily make the statement of a cooler weather look! I choose a pair of brown suede boots from Stuart Weitzman for today's blog post. My monochromatic white outfit could be considered a spring outfit, but since my boots are for fall/winter- I just easily styled a winter outfit!
Other shoes that look amazing are lace up flats since these are a winter #trend, and I have yet to see an outfit where these shoes don't look amazing.
Just consider this style tip more like #fashionmagic because this guideline will never fail you (but seriously, it won't)!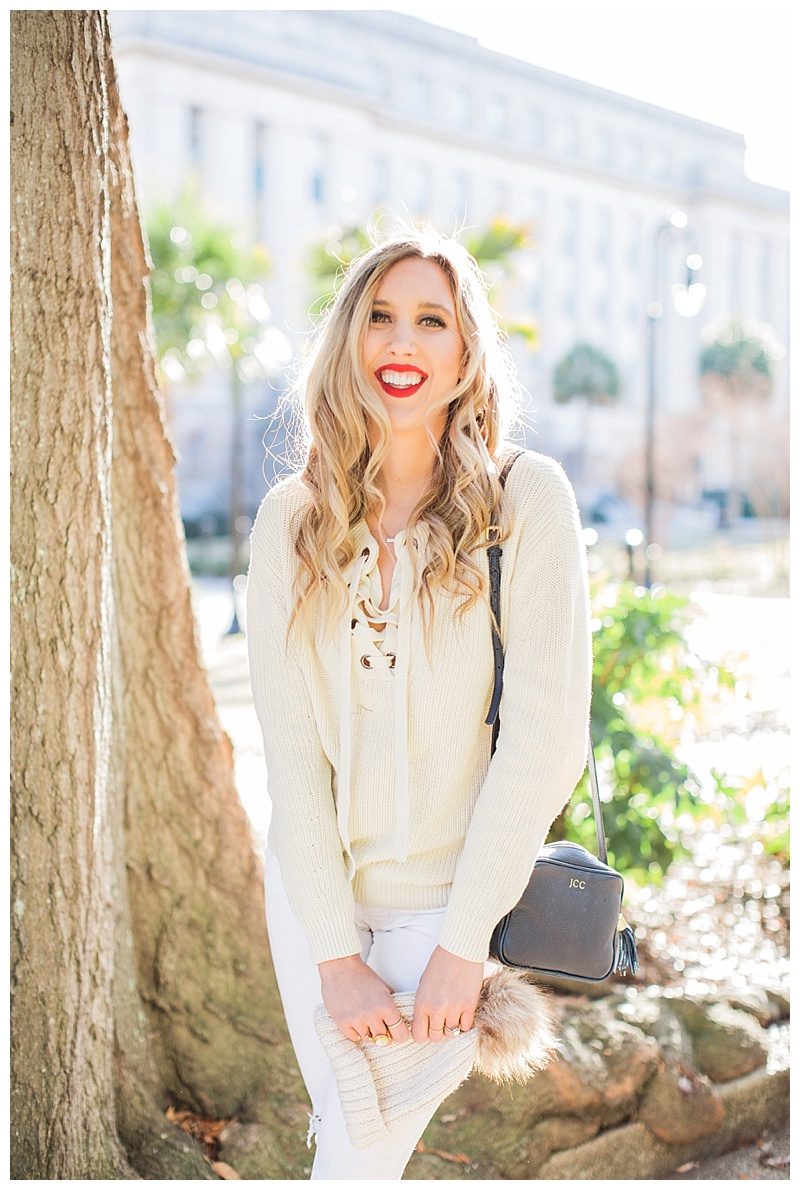 CATEGORY TWO: ACCESSORIES 
This may seem like an obvious bullet point but accessories are key to further enforcing your all white winter look. This is because accessories also indicate which season it is and is the perfect way to tie your outfit together!
I recommend darker hued handbags or accessories- especially when wearing white during the winter. Winter hues are typically darker so my accessorizing with darker pieces you're acknowledging the season your in, and creating your own fashion rules like a #GirlBoss.
There you have it, gorgeous! My two simple steps to wearing all white no matter what season it is! What do you think of this look?! I would love to hear from you in the comments below!
Don't forget to follow me along on Instagram, Pinterest, and Facebook for daily style inspo!
Thank you SO much for stopping by Blush & Camo!
xx Julianna