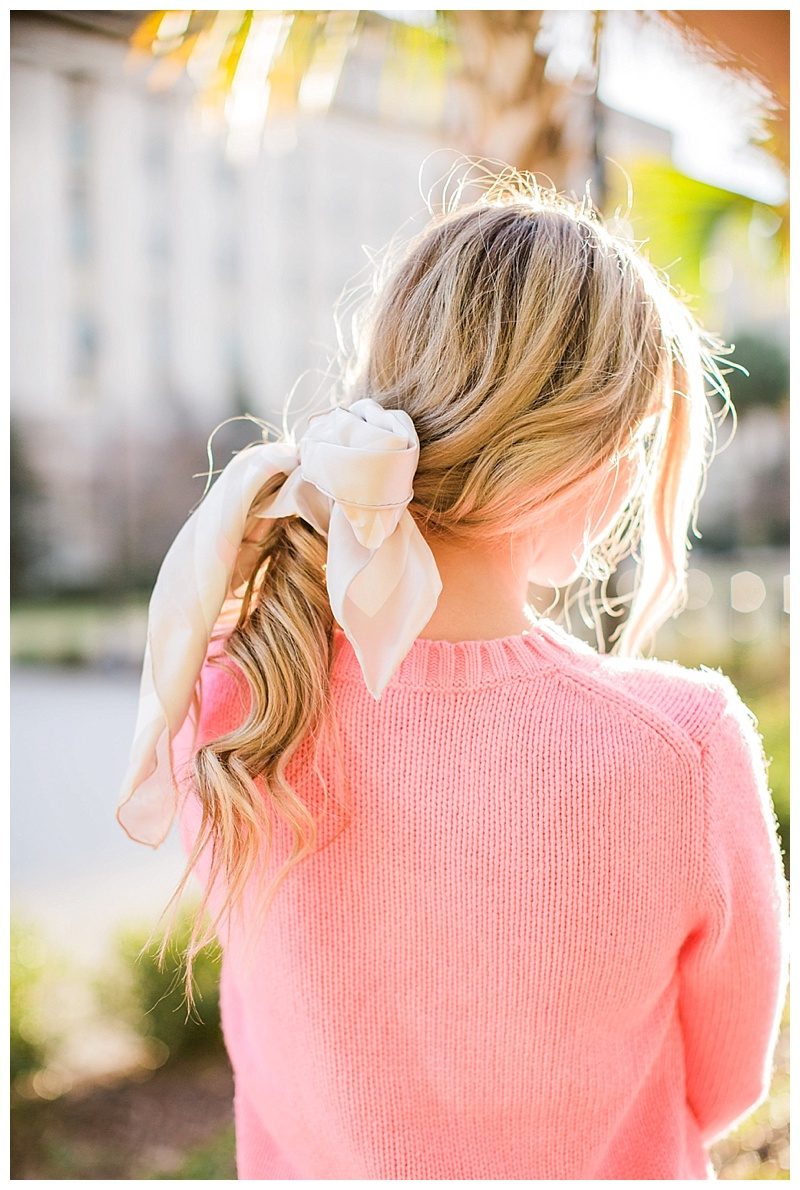 Hello, Gorgeous! I'm so happy you stopped by the blog because today I'm sharing how to wear neon in the winter! Neon is definitely not a hue most fashionistas would associate with the winter season, but this is what makes wearing neon in the winter fun! It's different, fun, and a bit of a style challenge. It's hard to balance the bright hue of neon while making the look appropriate for winter! After much style deliberation I have come up with the best possible style tips to share with you lovely ladies!
If you want to find out how to style neon in the winter then keep reading!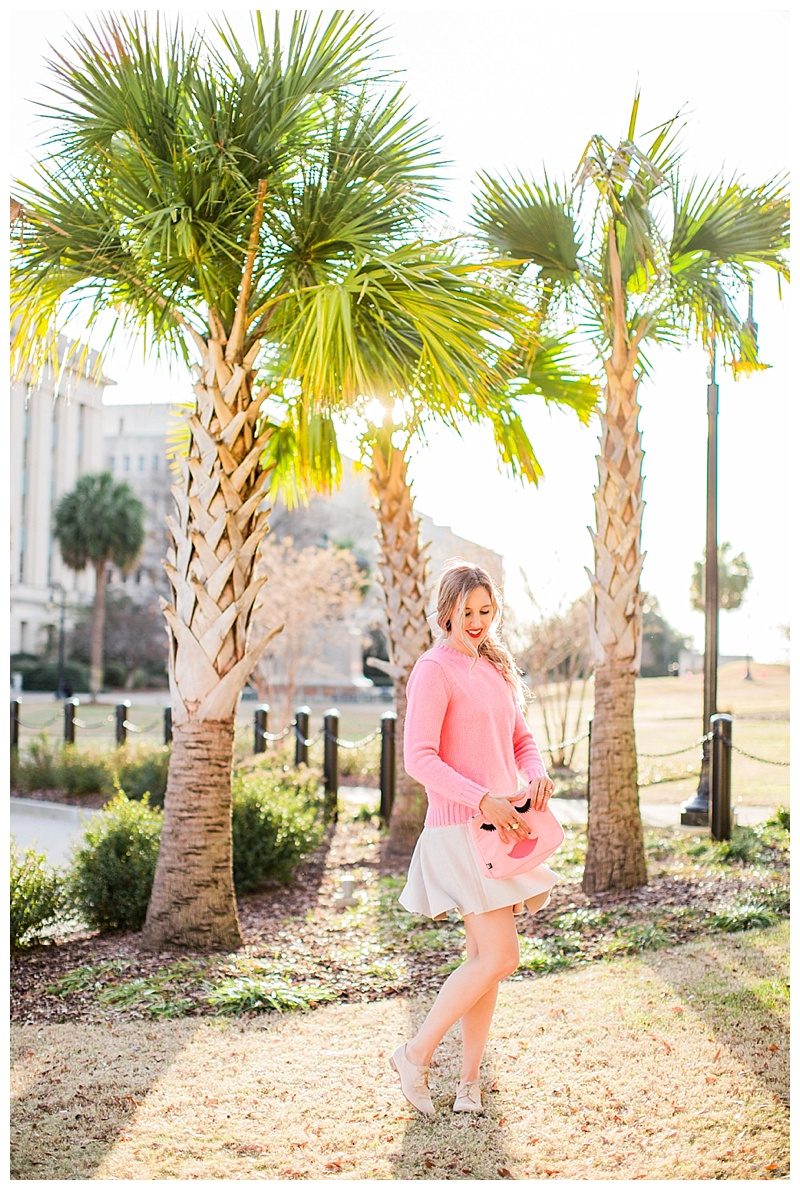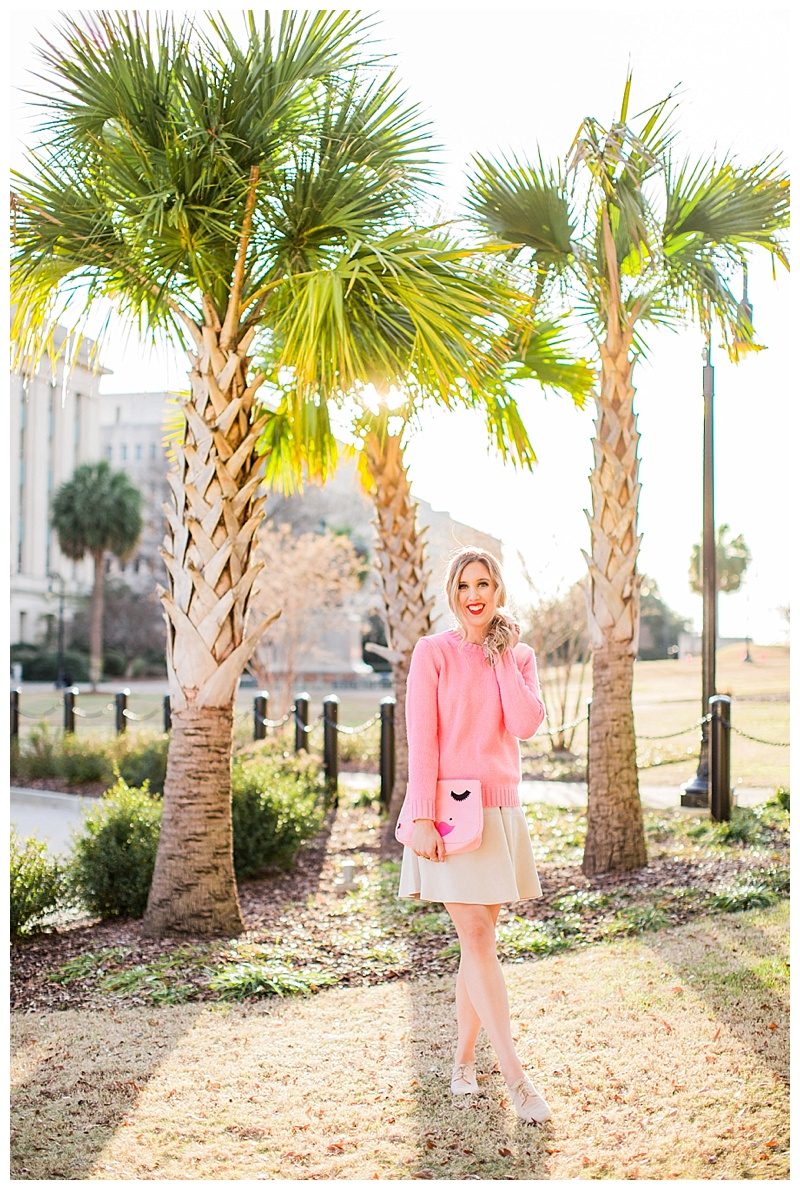 IT'S ALL ABOUT BALANCE
The bright hue of neon, no matter what color you decide to style, will be loud. To balance out the brightness of whatever item you're wearing I highly recommend wearing dark neutral hues such as grey, black, or navy. The darker hues will tone down the brightness of your neon item and make your outfit perfect for winter.
This style tip is applicable to any color and wardrobe item you decide to style!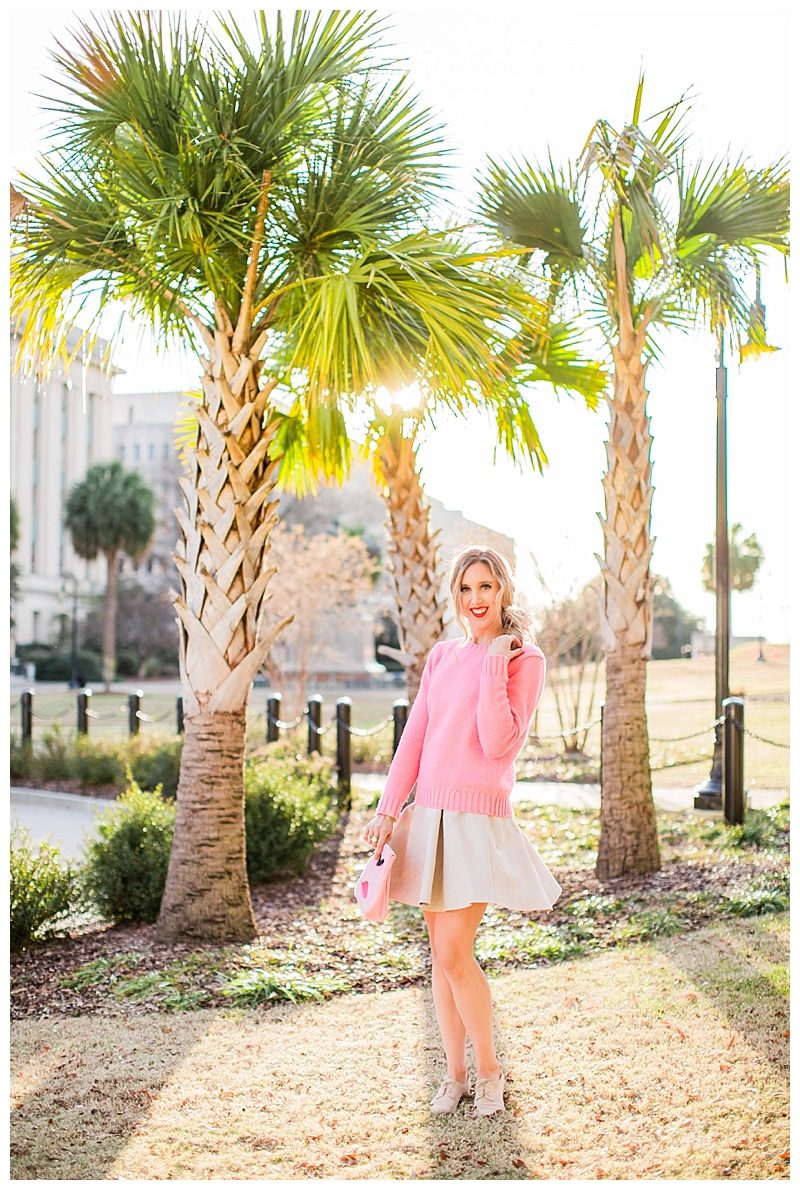 KEEP IT TO ONE ITEM 
When wearing neon in the winter it's best to try and stick to one neon piece and let your darker neutrals tone down your overall look. When you start to wear more multiple neon items it become increasingly difficult to tone down the brightness of the neon your wearing and give your outfit major #wintervibes.
You can choose any item you like- dress, skirt, cardigan, sweater, coat, ect. Everyone's personal style is different and so this item will be different for everyone! For me I opted for this bright pink sweater and toned down the rest of my look with softer hues of pink and grey!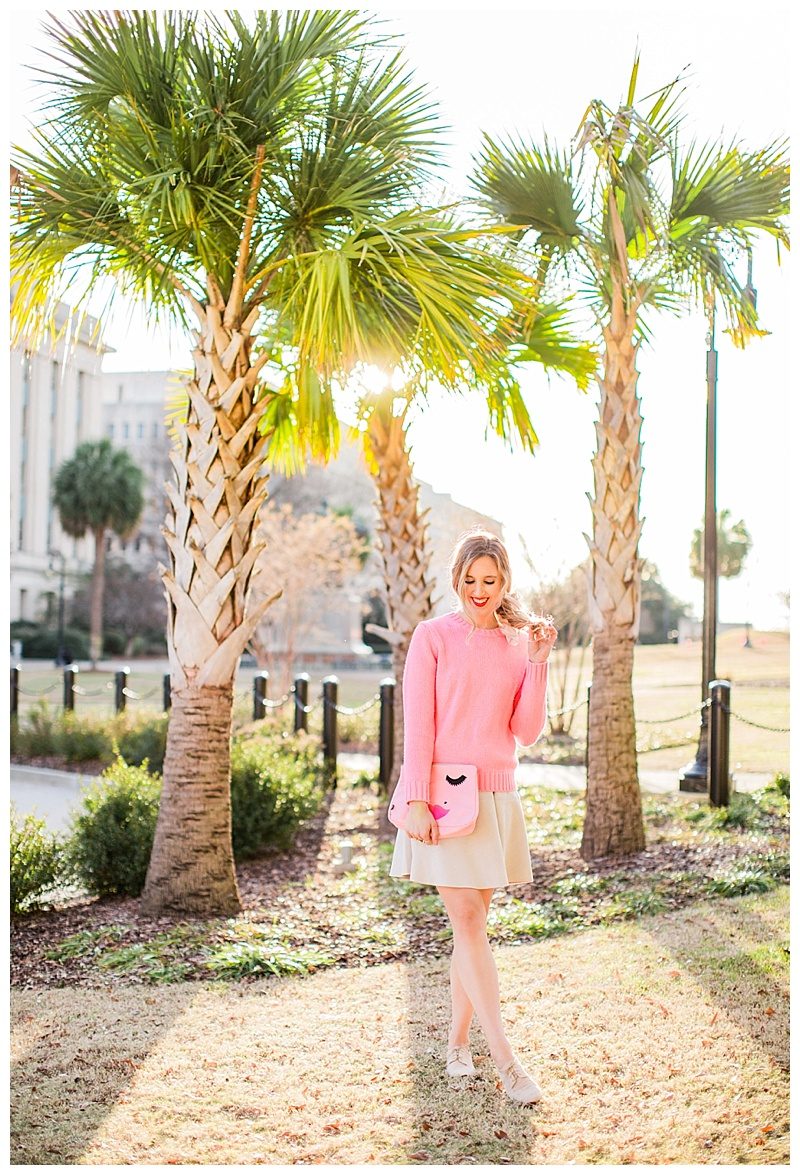 ADD SOFTER TONES OF NEON  
Since neon is such a strong pop of color try and incorporate lighter hues of your neon throughout your look! The reason why you want to do this is because the lighter tones will also help to tone down the pop of neon and create a well put together outfit. For today's outfit this was adding lighter shades of pink throughout my look. You can find the light pink in my hair scarf, shoes, and clutch!
These are my top three tips to creating a winter look using neon items! What do you think of this look?! I would love to hear from you in the comments below!
Don't forget to follow me along on Instagram, Pinterest, and Facebook for daily style inspo!
Thank you SO much for stopping by Blush & Camo!
xx Julianna