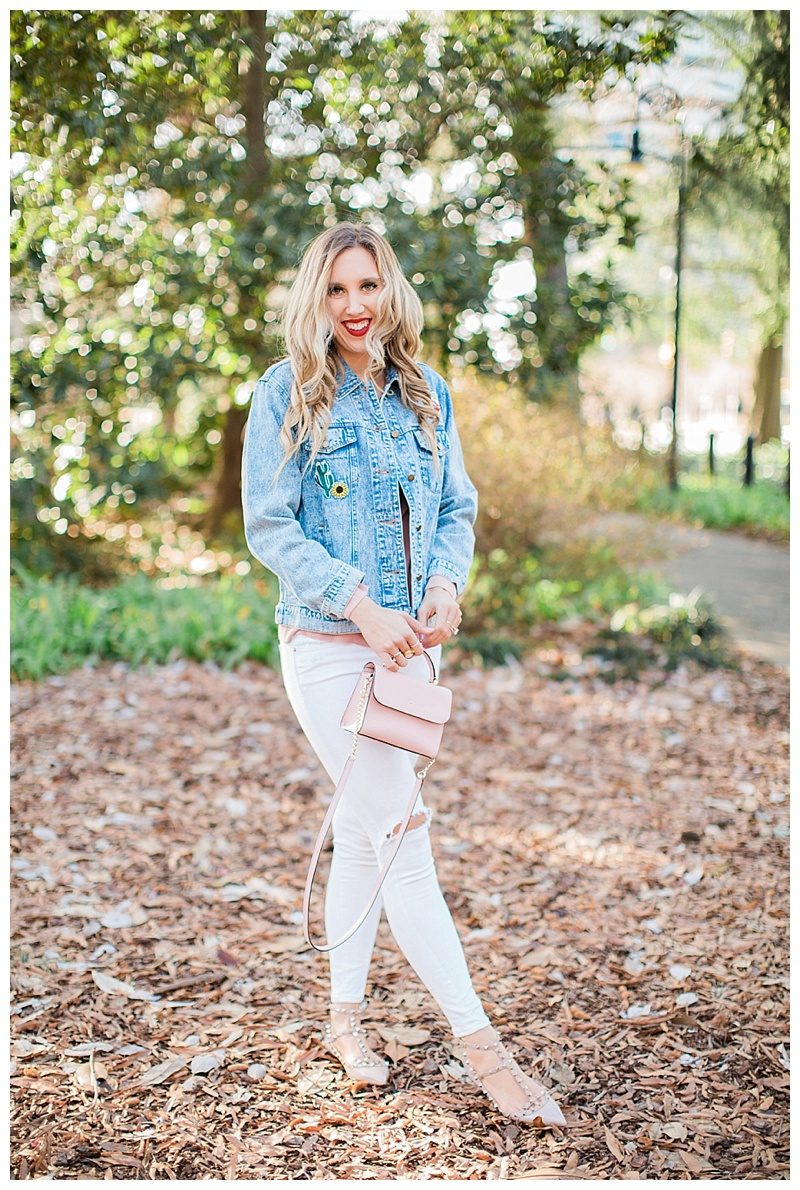 Hello Gorgeous! Today on the blog I'm talking about one of this year's trends you need to put on your fashion radar. The trend I am talking about is the patched jean jacket! I noticed this style of jean jacket started trending last spring/summer. Brands from ASOS to Loft were selling jean jackets that has cute embroidery on it. These brands were also selling buttons that you could pin onto a traditional jacket to give the appearance of patches.
If you are afraid that patched jean jackets will replace the embroidered bomber jacket no need to worry. These jackets are sharing the embroidered trend together! Keep reading to find out 4 reasons why you totally want to rock this up and coming trend!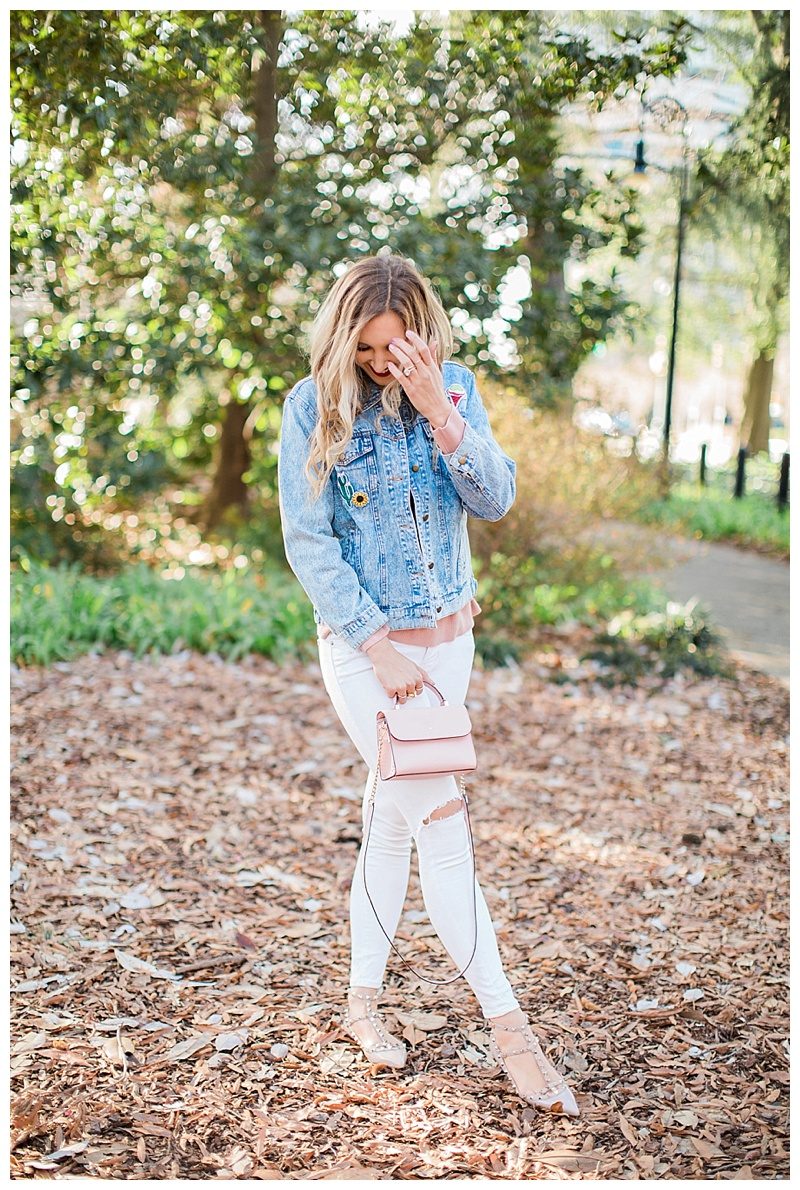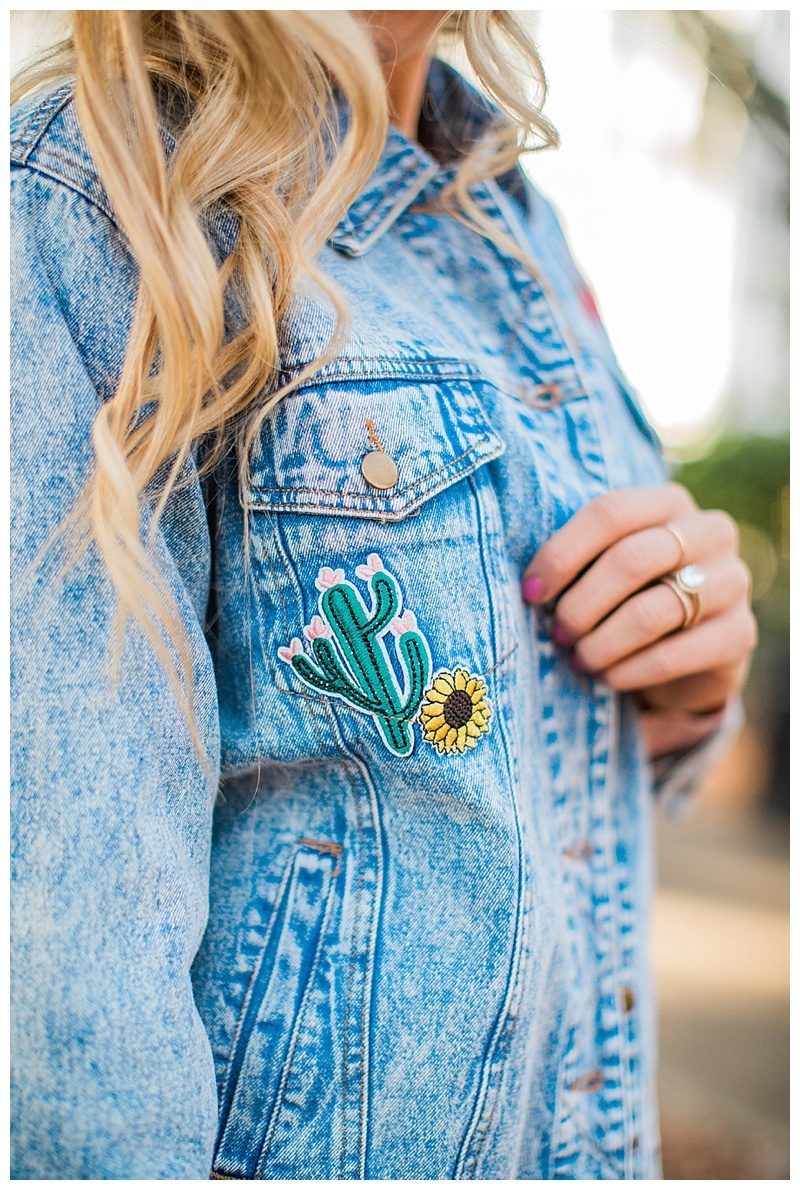 AHEAD OF THE TREND CURVE
While this style of jacket is not this year's biggest trend (yet!) it's definitely increasing in popularity. Be the #StyleBoss that you are and start rocking this trend early so when it blows up you can say you were at the forefront of (denim!) fashion!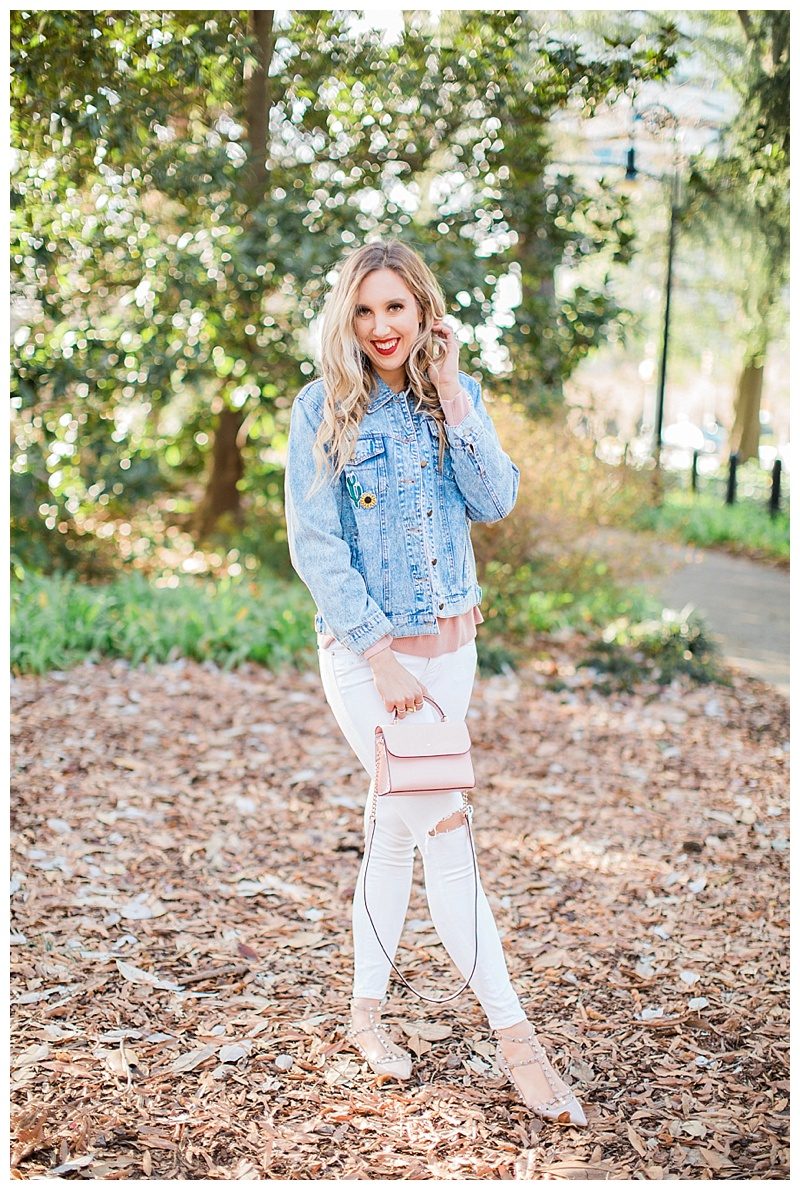 LOOK CUTE WITH ANYTHING (SERIOULSY… ANYTHING)
Patched jackets will look amazing styled with any item of clothing in your closet. The reason is because jean jackets are a closet staple and classic wardrobe item. While the patches add a seriously fun element to your coat it's not enough to detract from the overall classiness of the jean jacket. This means you can style this jacket with dresses, jeans, skirts, overall, rompers… you name it, you can style this jacket with it!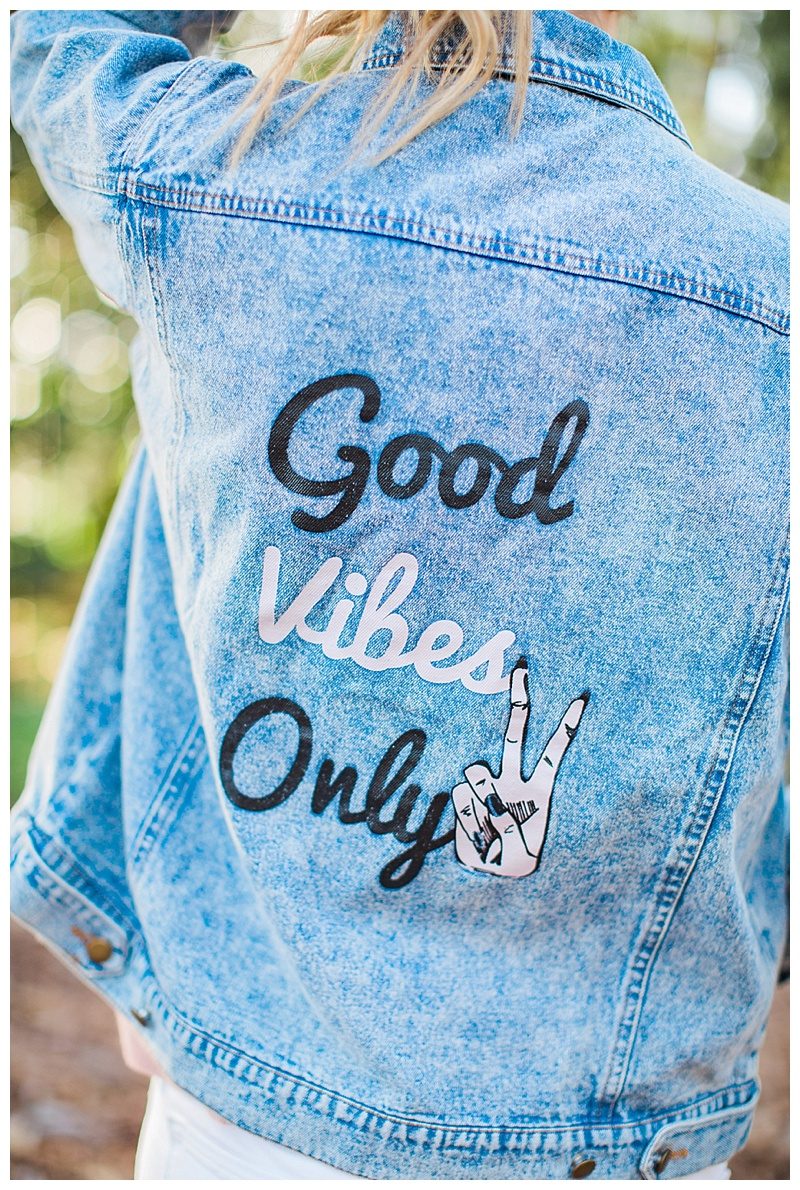 IT'S SUPER AFFORDABLE
I know Blush Babes have a variety of budgets and this trend is for every budget size! The reason is because you can totally create a DIY patched coat that looks just as chic as the most expensive jean jacket out there!
I recommend going to Michael's, Hobby Lobby, or simply Googling patches and you can sew these on any jean jacket you own! It's that easy!
If sewing isn't your thing, or you don't want to sew on patches to your only jean jacket I totally understand! There are pins you can put on your jean jacket that will give the appearance of a patched jacket without the commitment.
STYLE ANY SHOES WITH THEM
Heels, Converse, flats, boots- you get the picture:). You can style anything with this jacket and it's going to look AMAZING (yes, all caps were necessary!). This jacket is like a chameleon and reflects your unique personal style. The shoes you pair with this trend will look tres chic!
Would you wear a jean jacket like this?! I would love to talk to you in the comments below! Follow me along on Instagram, Pinterest, and Facebook for daily style inspo and if you loved this post don't forget to share with your friends:). Both your friends, and myself, will thank you!
Thank you SO much for stopping by Blush & Camo!
xx Julianna
SHOP MY POST