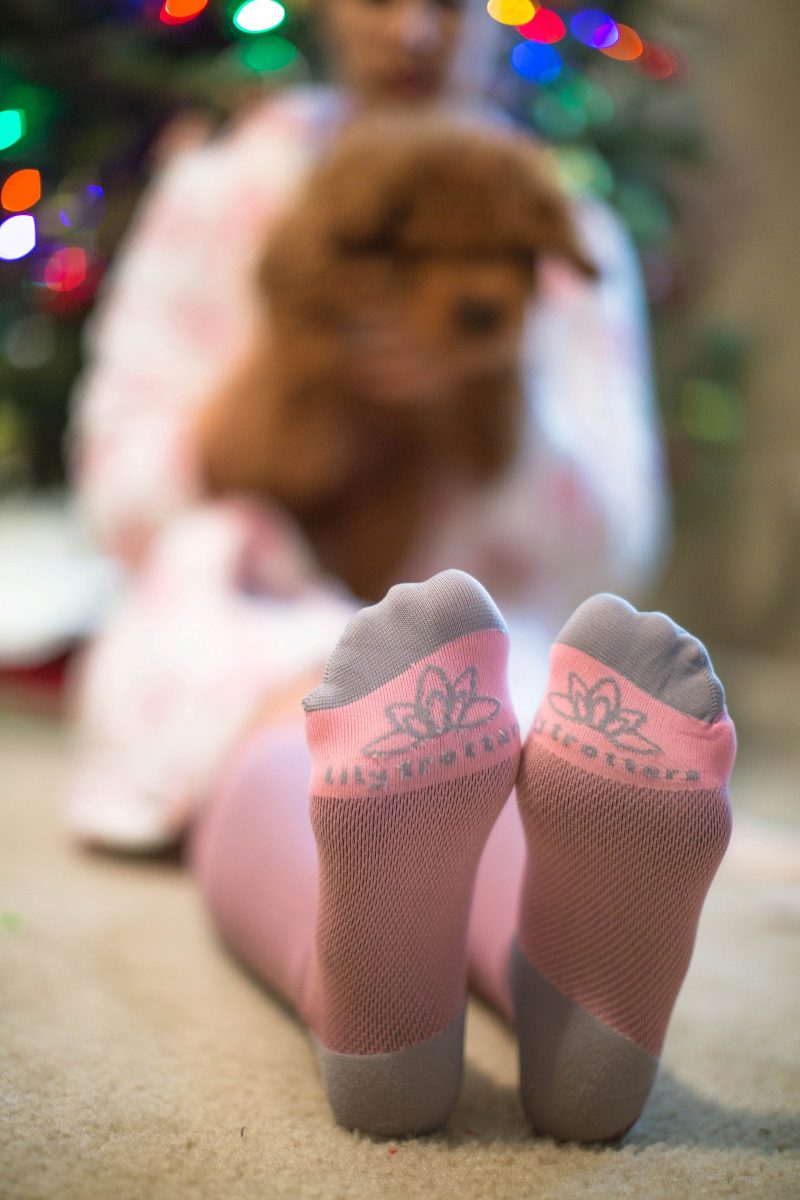 Hello, Gorgeous! Today I'm really excited to share with you ladies the stylish way I recover from workouts. I know there are a ton of Blush Babes who workout regularly and are always looking for the cutest athletic attire to get your sweat on. In today's post I'm sharing the cutest way to recover from your workouts at home and why this item is so important! Oh, and it only takes 30 seconds to do (#heckYASSS).
As an Army Officer I workout every single morning at 5:50am with my unit and on the weekends. When I do my own workouts which mostly consist of cardio or HIIT (high intensity interval training) circuits. By the time I am done working out I am exhausted and want to take care of my body.
I finally found a brand that not only creates stylish recovery gear, but the items actually work! Have I got your attention yet?! Keep reading to find out what brand and recovery item I am talking about!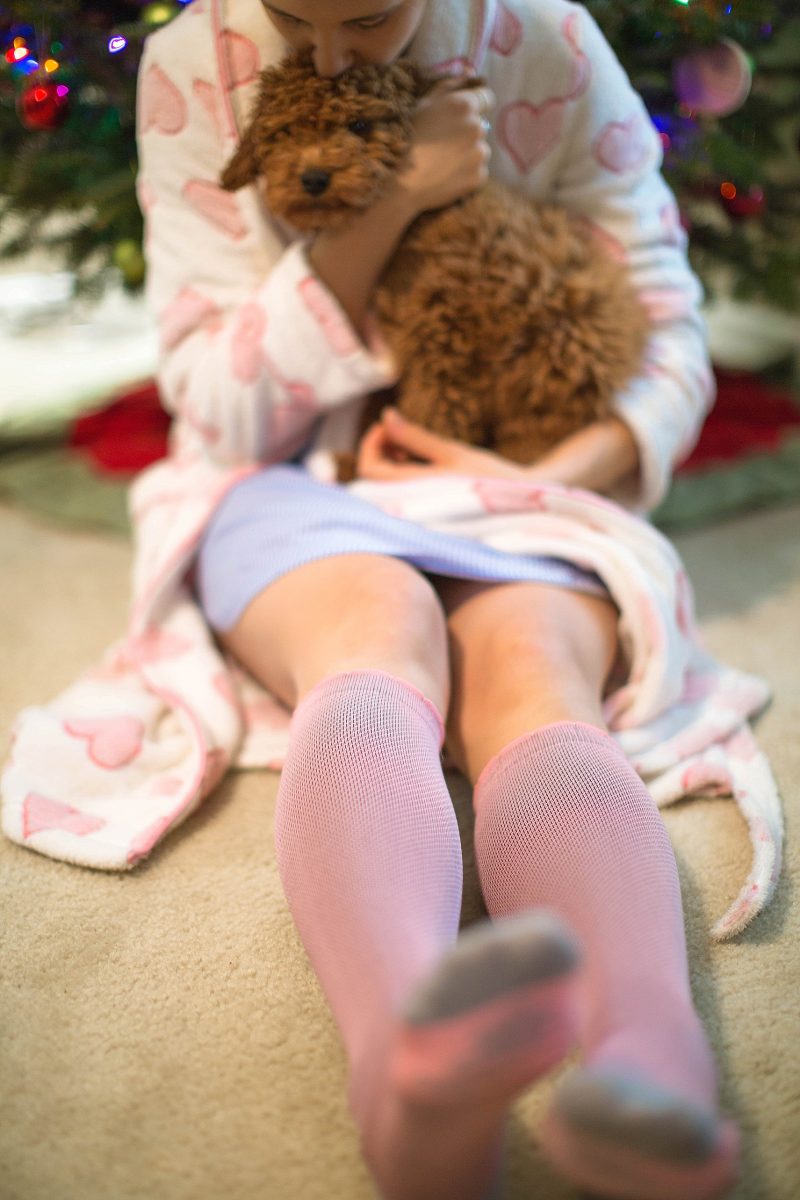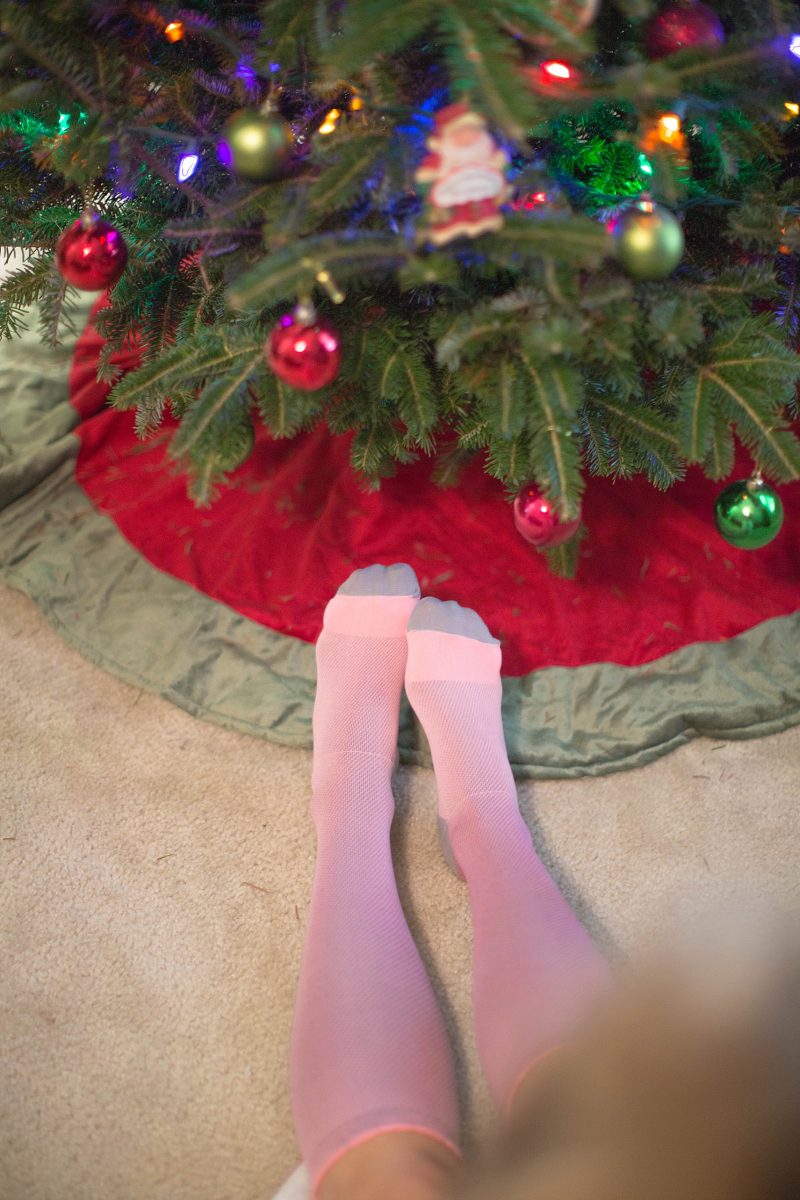 LILLY TROTTERS COMPRESSION SOCKS
The brand I am talking about (and that I absolutely love!) is Lily Trotters. This company specializes in creating compression socks which are perfect for workout recovery. Lily Trotters started back in 2012 with one mission- to create stylish looking compression socks that would appeal to all women. They started with doing small compression sock studies and went through 30 prototypes before finding the perfect stylish, yet effective, compression sock!
I love all the patterns Lily Trotters has to offer. My current favorites are the candy stripes, dots-a-plenty, and the Coral totally solid.
I always knew about compression socks but didn't think too much about them until I started increasing my mileage and needed to take better care of my legs. My husband Chuck has multiple compression shorts and pants he wears to recover from working out, so when I found out about Lily Trotters I was intrigued!
As with all products that are sent to me, I was skeptical if these socks would really work. So I decided to really put them to the test! I went for a 7 mile run one morning and my legs were super sore and achy afterwards. I slipped on my Lily Trotter compression socks (which only take about 30 seconds) and literally two minutes later I felt a HUGE difference!
The socks fit snuggly around my calfs and went all the way up to the bottom of my knee. My legs didn't feel achy and the socks instantly worked. I am officially hooked on this brand and now wear these socks after every workout because work out goals!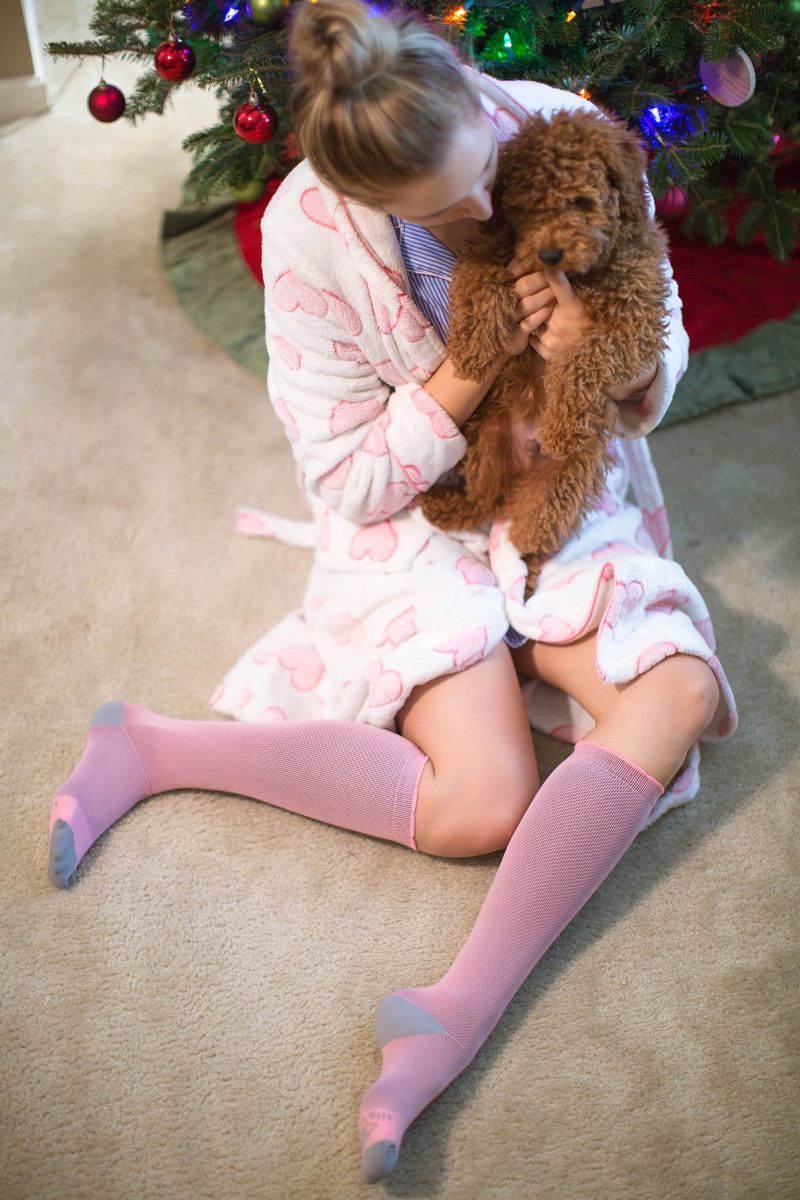 HOW COMPRESSION SOCKS WORK + WHY IT'S IMPORTANT 
For those of you who are wondering compression socks give so many benefits! For women who work out regularly wearing compression socks helps to increase blood flow and reduce lactic acid build up from your #beastmode workouts! Sitting or standing at work, or traveling on planes a fair amount, can cause blood to back up in your veins which is not the most pleasant feeling.
Here's how compression socks work!
You have 16 miles of veins running throughout your bodies. The heart pumps blood into these veins, which carry blood throughout the body to deliver oxygen and nutrients to muscles. Once these deliveries are complete, the blood goes back to the lungs and heart to be enriched…and the process starts all over again.
There are certain situations and medical conditions that challenge this process, causing blood and fluids to pool in the ankles and feet. This is when compression can help.
Graduated compression begins with a slight squeeze or pressure at the foot, with the tightest compression at the ankle followed by a decreased squeeze up the leg. Graduated compression can help prevent blood from pooling in the ankles, returning it back to the heart and lungs more efficiently. As a result, the body experiences increased blood oxygen, which is believed to enhance athletic performance, speed up muscle recovery, and leave legs feeling refreshed and energized.
**Information taken from the Lily Trotters website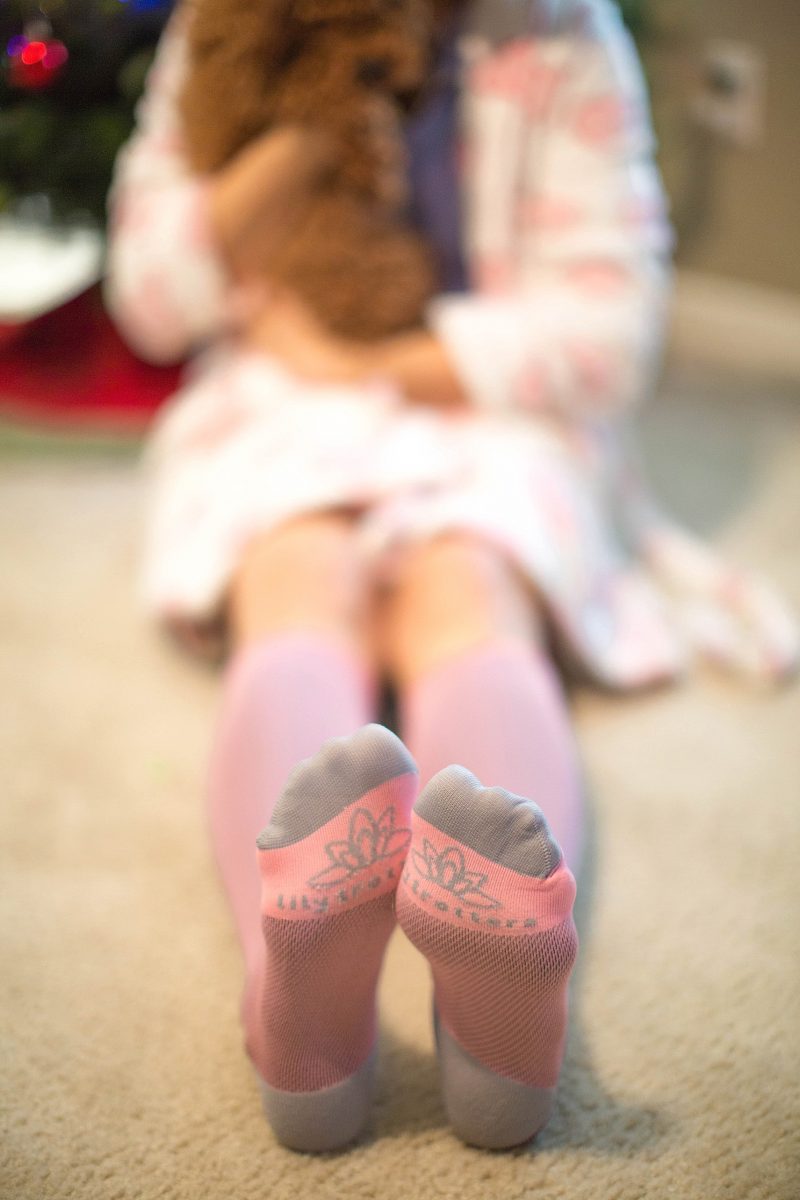 WHO ARE COMPRESSION SOCKS FOR?! 
Compression socks are for anybody! Women who workout, are pregnant, travel, have long periods of sitting or standing are all perfect candidates for compression socks.
The best part about Lily Trotters is there is a brand that makes it possible to wear stylish socks throughout the day and it's not obvious what kind of socks your wearing. You should totally check out their site and make Lily Trotters a holiday gift or an amazing stocking stuffer this holiday season!
What did you think of today's post? I would love to chat with you in the comments below! Follow me along on Instagram, Pinterest, and Facebook for daily style inspo!
Thank you SO much for stopping by Blush & Camo and I'm sending you so much love!
xx Julianna
**Thank you so much to Lily Trotters for sponsoring this post and helping make Blush & Camo possible.