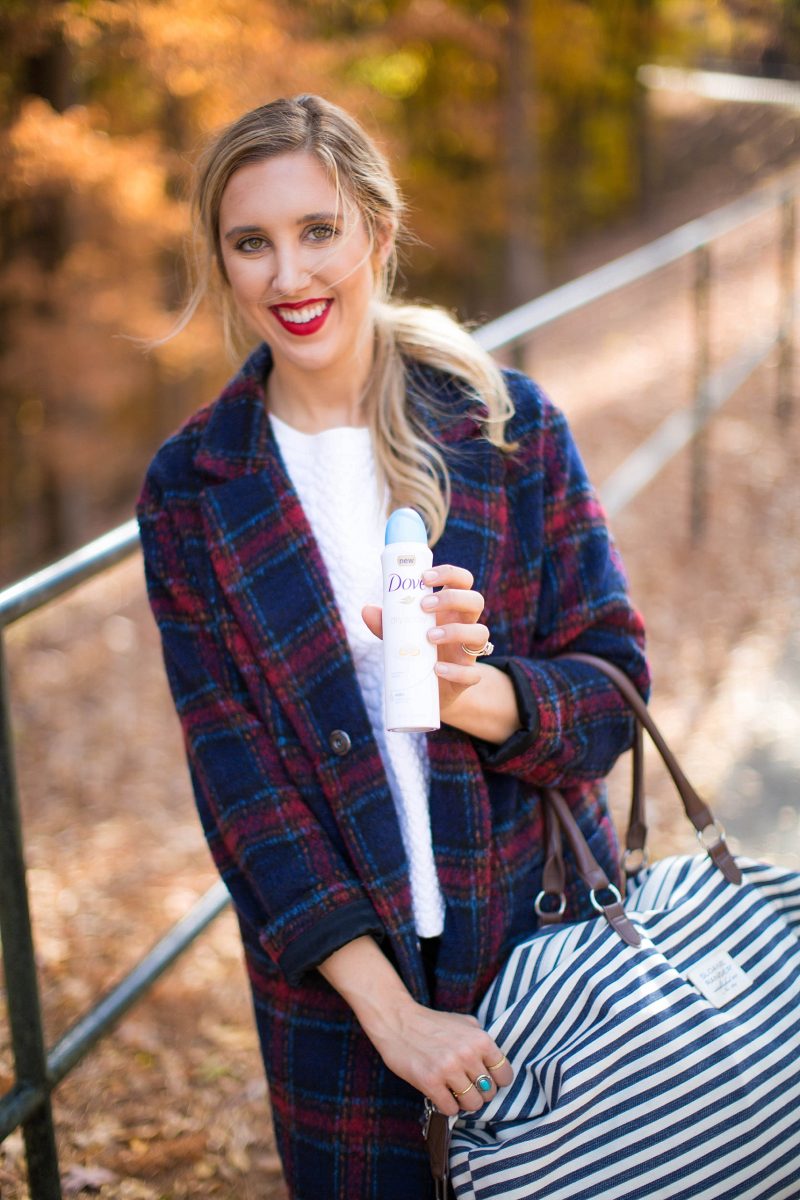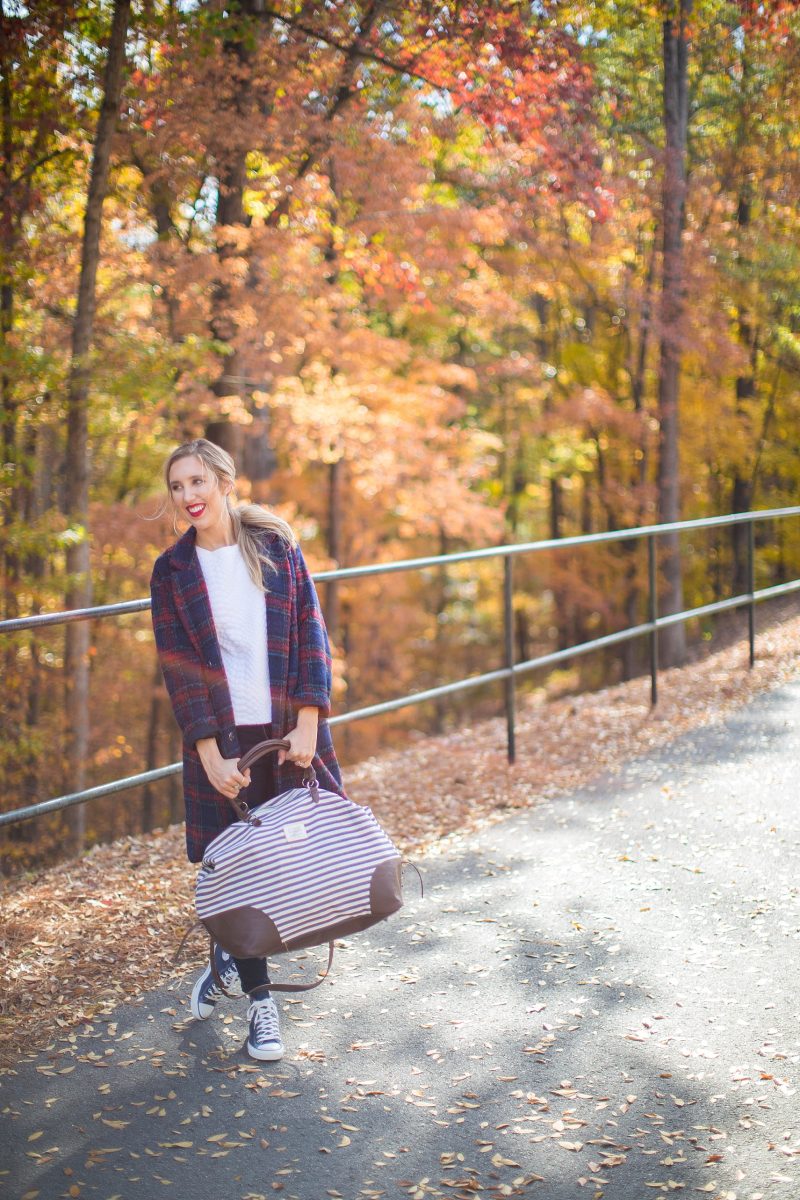 Hello, Gorgeous! With Christmas in just a few weeks I'm already starting to plan what I should pack to ensure I don't forget anything. Packing can be a bit stressful, especially when there is so much to think about this time of year (making sure everyone has a gift, travel plans, and ensuring you meet as many family members as possible!).  Chuck and I are traveling to Colorado to celebrate the holidays this year and we are super excited about it.
We are driving there because we wanted to take Frankie since everyone in our family wants to meet our sweet boy! Plus, I don't think I could go for over two weeks without him!
I'm really excited for this road trip and to spend some uninterrupted time with Chuck in the car. We are already planning on what podcasts to listen to and the route we are taking to get to Colorado the fastest:).
In today's post, I'm sharing my holiday travel on-the-go essentials I have to bring with me! Maybe some of these essentials will help you lovely ladies when you're planning for your fun holiday adventure!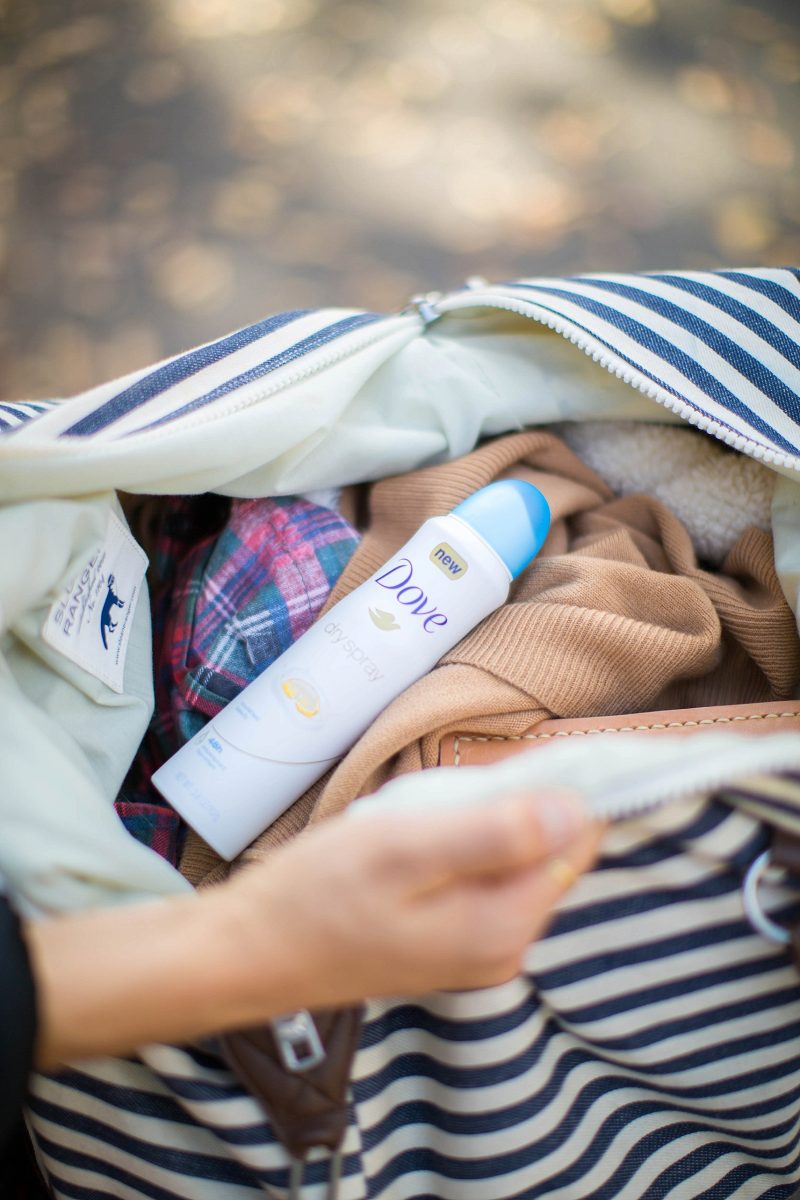 TOP HOLIDAY ESSENTIALS 
PLAID COAT– Colorado looks like a winter wonderland during this time of the year and bringing a warm, cozy coat is a travel must. I'm currently swooning over any coat with plaid on it and this jacket in today's post makes me feel like I'm wrapped up in a blanket!
UGG BOOTS- Ugg boots are the most comfortable, warm shoes I have ever owned. I plan on going on some hikes with Chuck's family and I will be definitely be hiking in these warm shoes to keep my feet from the plunging temperatures.
POM HAT- Pom hats are the cutest accessory to wear when it's cold outside! Chuck and I are going skiing while in Colorado and I'm packing not one, but two pom hats because #options.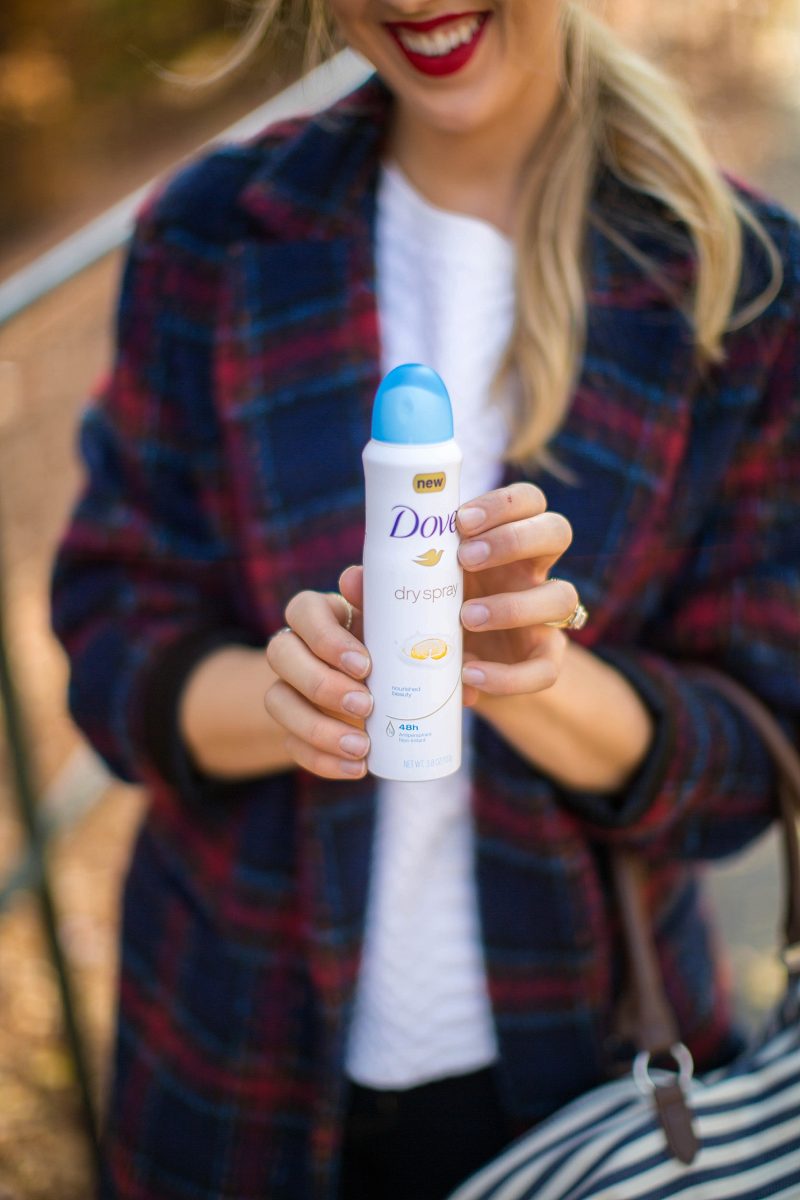 DOVE DRY SPRAY ANTIPERSPIRANT- Holiday traveling can be stressful so packing an amazing deodorant is a must! I love Dove Dry Spray Antiperspirant because it goes on dry, provides 48 hour odor protection, and also cares for my skin with its ¼ moisturizing formula. I just shake, spray, and go about my day feeling confident that I'm protected throughout my entire holiday road trip!
PEET'S COFFEE K-CUPS- I am a coffee snob, I fully admit this. I am so picky about the coffee I drink in the morning that I actually pack my own K-Cups (is this weird?). Typically hotels have coffee makers where I can pop in my K-Cup and slowly wake up with a great cup of coffee!
MY ENTIRE NAIL POLISH COLLECTION- As an Army Officer I am not able to wear nail polish to work. So, when I get two weeks off of work I am constantly changing my nail color to make up for lost time!
A CUTE WEEKENDER BAG- I love having cute luggage to pack all my items in when traveling! There is something about having cute luggage that makes traveling that more exciting!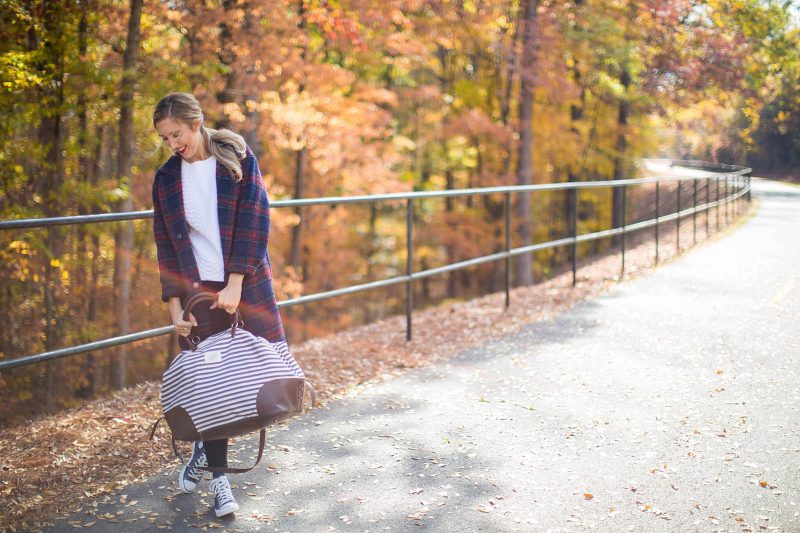 What are YOU planning on packing for your holiday travels?! I would love to hear from you in the comments below!
What did you think of today's post? I would love to chat with you in the comments below! Follow me along on Instagram, Pinterest, and Facebook for daily style inspo!
Thank you SO much for stopping by Blush & Camo and I'm sending you so much love!
xx Julianna
**Thank you so much to Dove and Simply Stylist for sponsoring this post. Sponsored posts like this help make Blush & Camo possible.