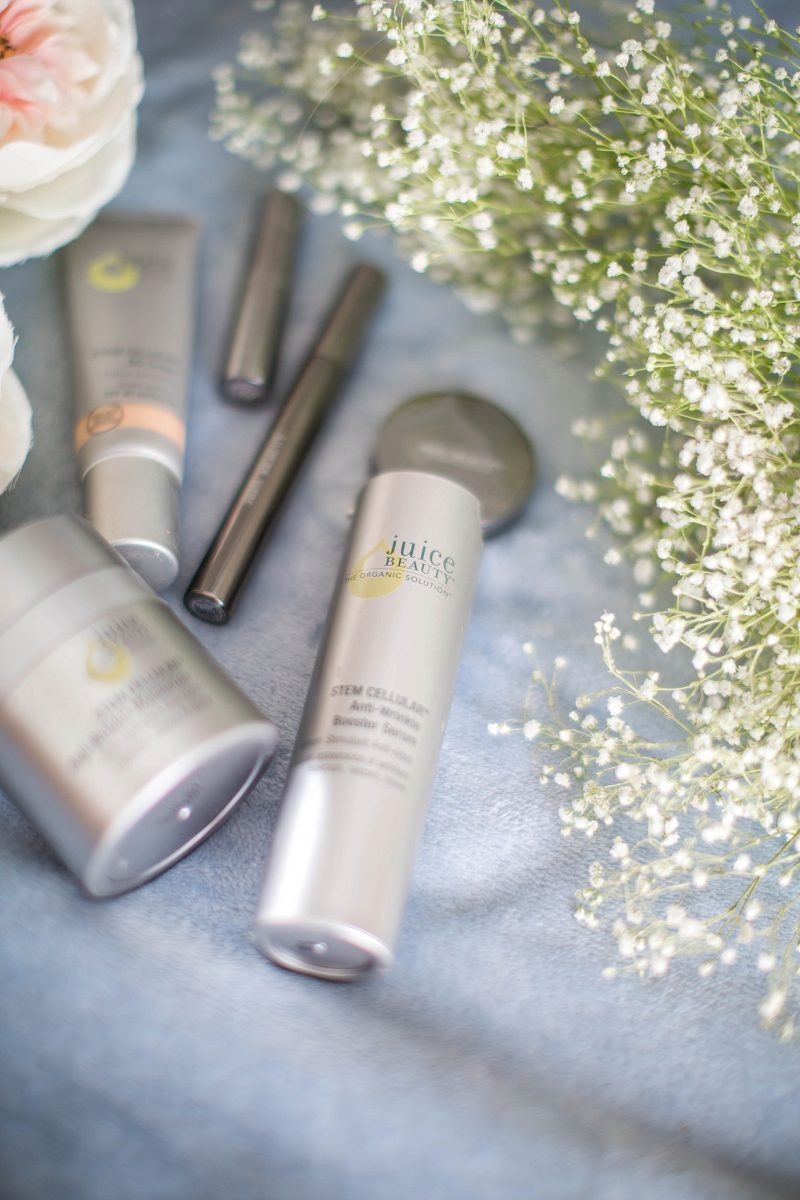 Hello, Gorgeous! I'm SO excited for today's post because I'm sharing a beauty brand that COMPLETELY transformed my skin in just one week- and I saw results in just 24 hours. I'm seriously not kidding.
PSA- I am not being paid to write this review of this product, but I did get these products sent to me. I get dozens of promotional packages, especially from beauty companies, that I never talk about because they just weren't great experiences and a brand/product I wouldn't recommend to you ladies. I try and always keep it real with you #GirlBosses.
Ok, back to this brand review!
One of my New Year's resolutions this year was to start trying more organic beauty products that don't have parabens, sulfate, and are as organic as possible. I'm not going to lie- I was horrible at keeping this resolution because  I could not find a product or brand I loved!
When Juice Beauty contact me I jumped at the opportunity because this company is everything I was looking for in a beauty brand- 98% organic, cruelty free, and their products do not have any harmful ingredients (such as parabens) for your skin!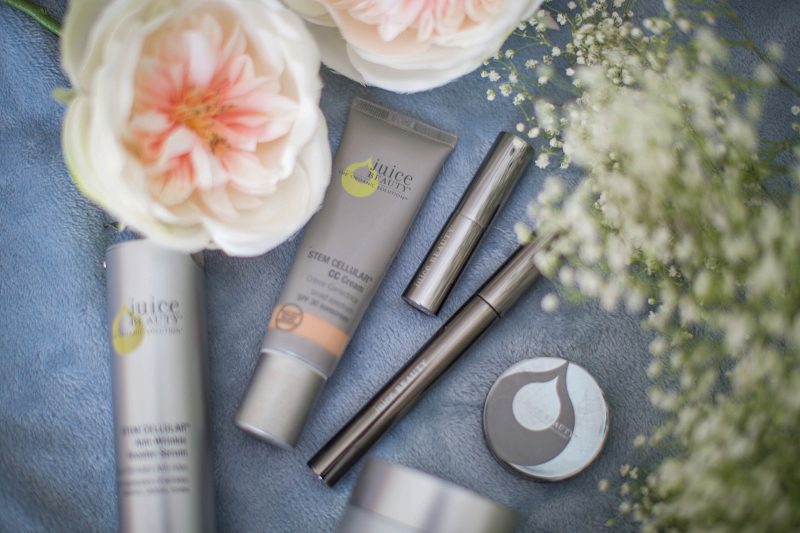 The products they sent me were:
WHAT MY SKIN WAS LIKE WITH "REGULAR" MAKEUP
My skin is combination which means its both oily and dry in certain areas (ugh!). My biggest problem area is right along my jawbone where I break out all the time and am consistently battle acne.
My normal makeup routine consisted of full coverage to cover this problem area and almost all of my products have parabens in them (to read more about parabens click this link here to read a great article about it).
I would apply my makeup at the beginning of the day and usually take it off around 6 or 7 when I get home from work. I noticed that when I took my makeup off my skin looked worse then at the beginning of the day and many of my pores where clogged.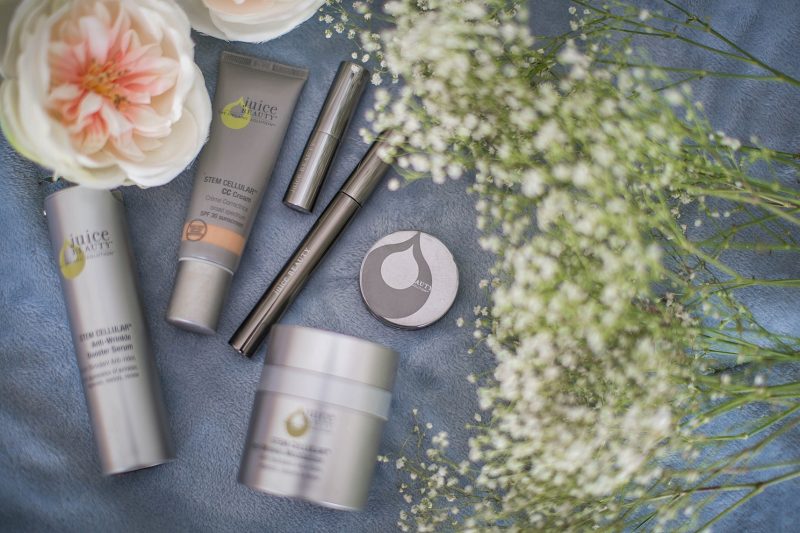 MY SKIN AFTER JUST ONE WEEK OF USING JUICE BEAUTY
When I received my Juice Beauty products in the mail I was so excited to try them out. I am always skeptical when trying out new products because every company markets their brand or product as the best thing ever (nothing wrong with that, but not everything can be the best!). So I did go into this experience a little skeptical and thinking that if all else fails at least I kept my New Years Resolution!
I saw results INSTANTLY (I'm seriously not kidding!). After one minute my skin looked like it was glowing from within and my skin felt super hydrated! I was ecstatic and becoming less skeptical. When I woke up the next morning my skin looked plump (in a good way!) from the serum and moisturizer and my problem area was less noticeable than before.
I was SO excited about this experience I decided to try out their makeup products that morning. The CC cream is light coverage, which I was a little self conscious about because it didn't fully cover my problem area, but I was determined to really test out these products to let you ladies know how it goes (and keep my NY's resolution!).
I used all the products and loved each and every single one of them! At the end of the day when I took my makeup off my skin looked BETTER at the end of the day then it did at the beginning! I was shocked because I had worn this makeup all day and my skin looked brighter, moisturized, and I had no additional clogged pores- in fact, my problem area looked more "cleaned up" then in the morning.
(**I may have secretly started jumping up in down in my bathroom that night when I realized I had just discovered a beauty brand gold mine!)
THE OVERALL RECOMMENDATION 
I use the Juice Beauty and skin products every single day for a week (and I continue to use them!) and my problem area has gotten so much better that I am not even self conscious about wearing the light coverage CC cream anymore because the problem area isn't that noticeable!
I honestly cannot recommend this brand enough and I will be buying more of their makeup and beauty products and incorporating them into my skin/beauty routine indefinitely! Everything about this company is amazing and I just can't say enough great things about them.
What did you think of today's post? I would love to chat with you in the comments below! Follow me along on Instagram, Pinterest, and Facebook for daily style inspo!
Thank you SO much for stopping by Blush & Camo!
xx Julianna
SHOP MY POST