Hello, gorgeous! Today I'm sharing with you how to create the perfect ponytail. When I say perfect I mean that your pony is bouncy, full, and the envy of everyone around you!
This hairstyle is perfect for work, date night, and a girl's night out!
Do you want to know the best part?! It only takes three simple steps to complete! Let's get started!
1.) Brush all the tangles out of your hair. I recommend taking a 1.5 inch curling iron and just taking large sections of hair and curls them a bit to give your ponytail more movement when you're finished!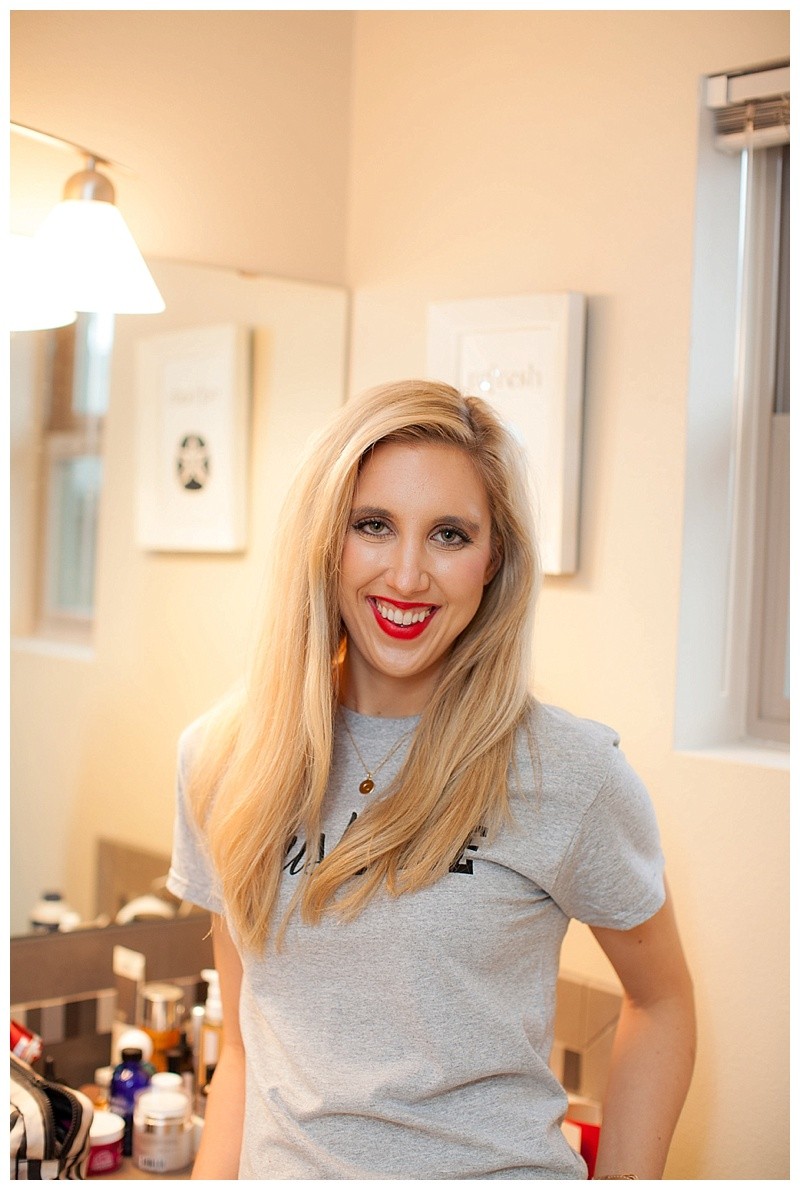 2.) You are going to divide all your hair into two sections. For the first section take all the hair from the middle of your ear and above. Then put into a high ponytail (channel your inner Ariana Grande!).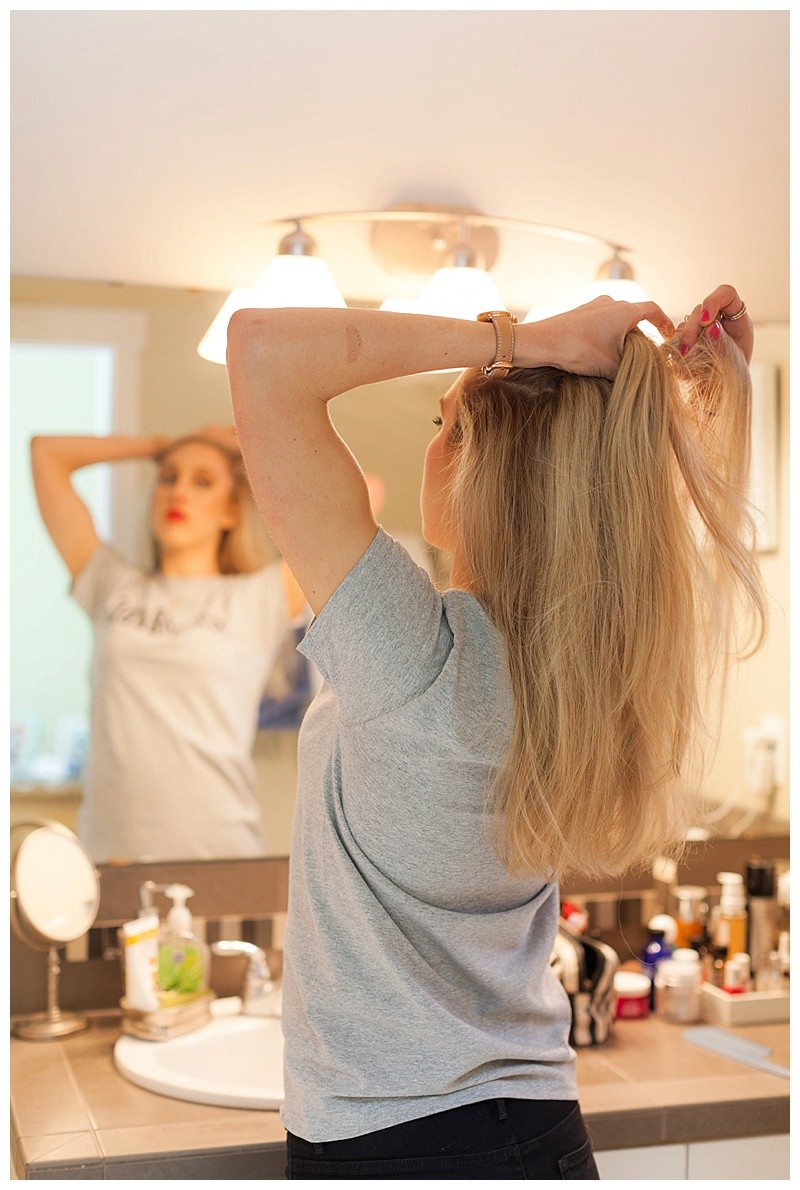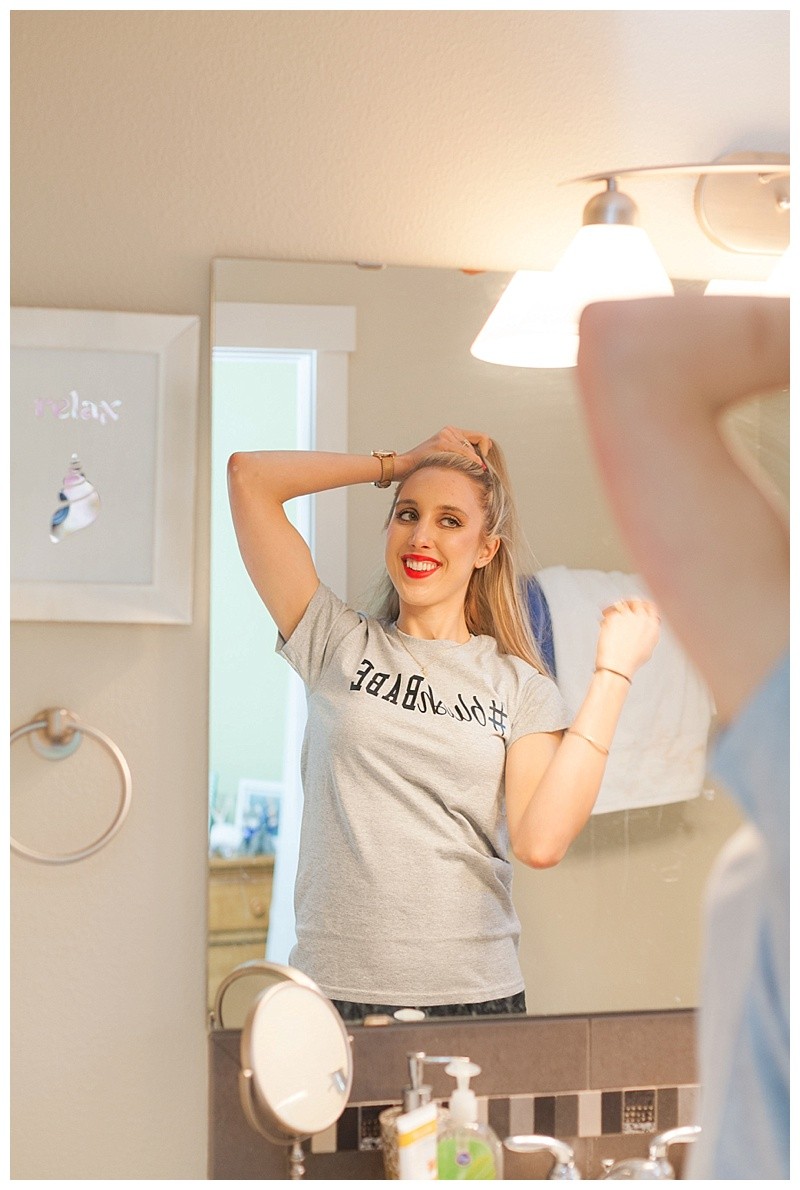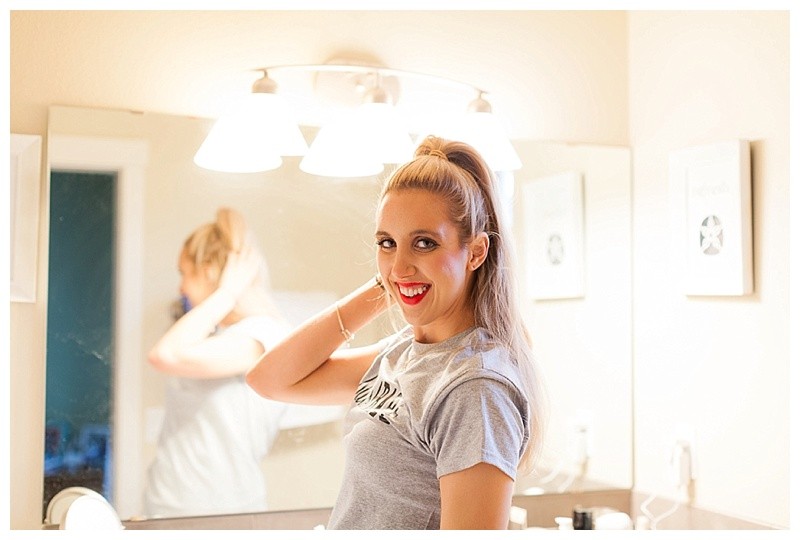 3.) Take the rest of your hair and create a second ponytail right under the first ponytail you created. This step ensures your hair is bouncy because the second pony pushes the hair away from your head.
This step also makes your hair appear longer (who doesn't want that!) since you have two sections of hair at varying lengths (but no one needs to know that!)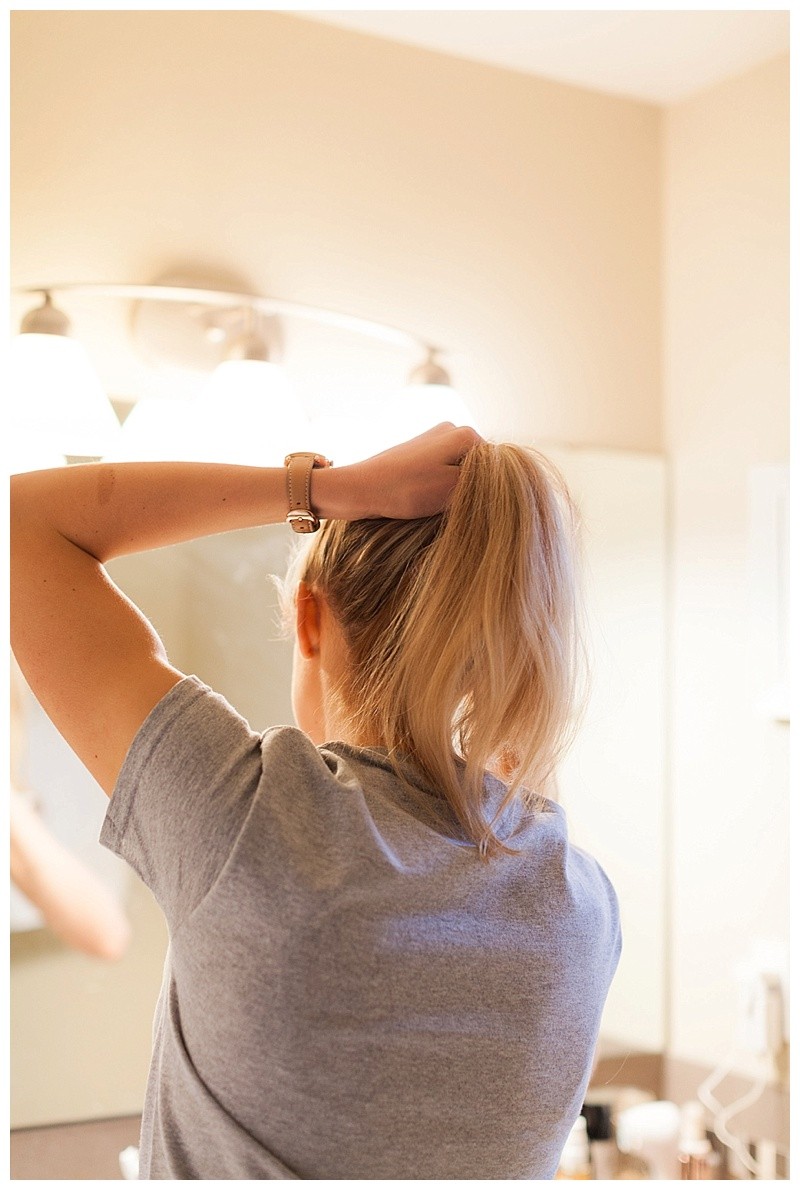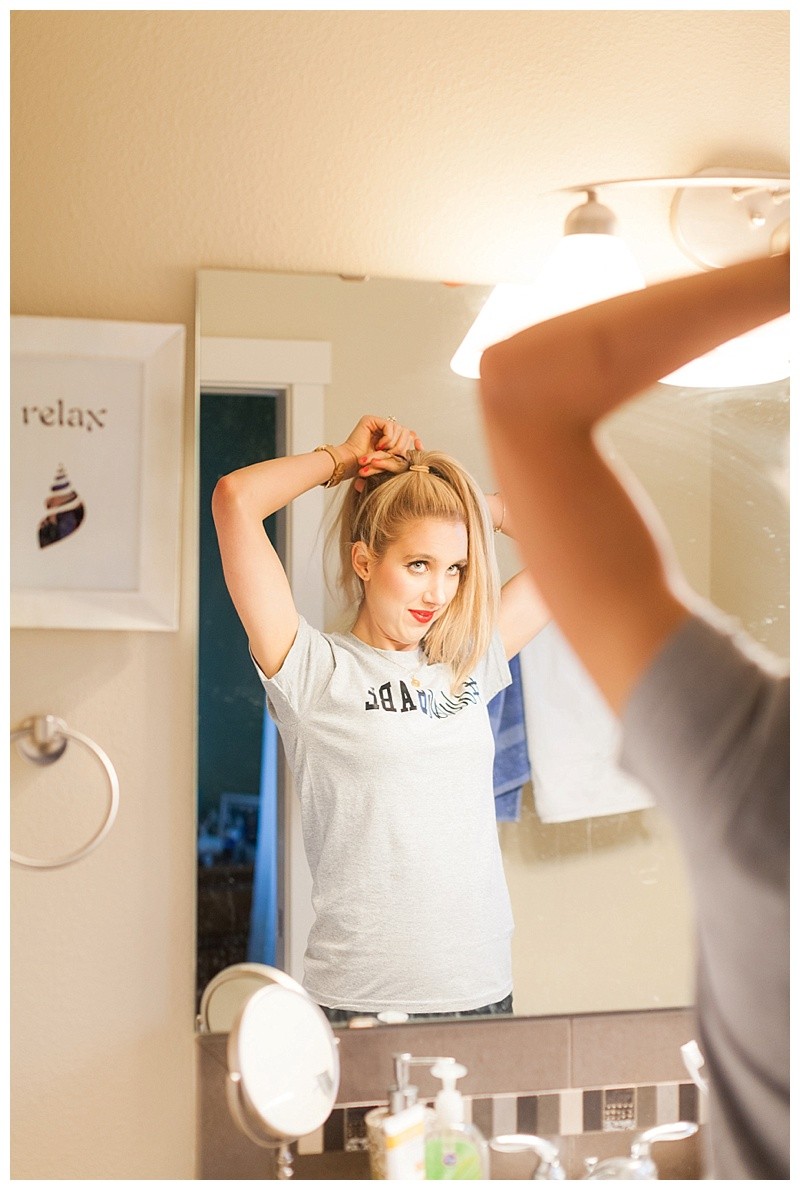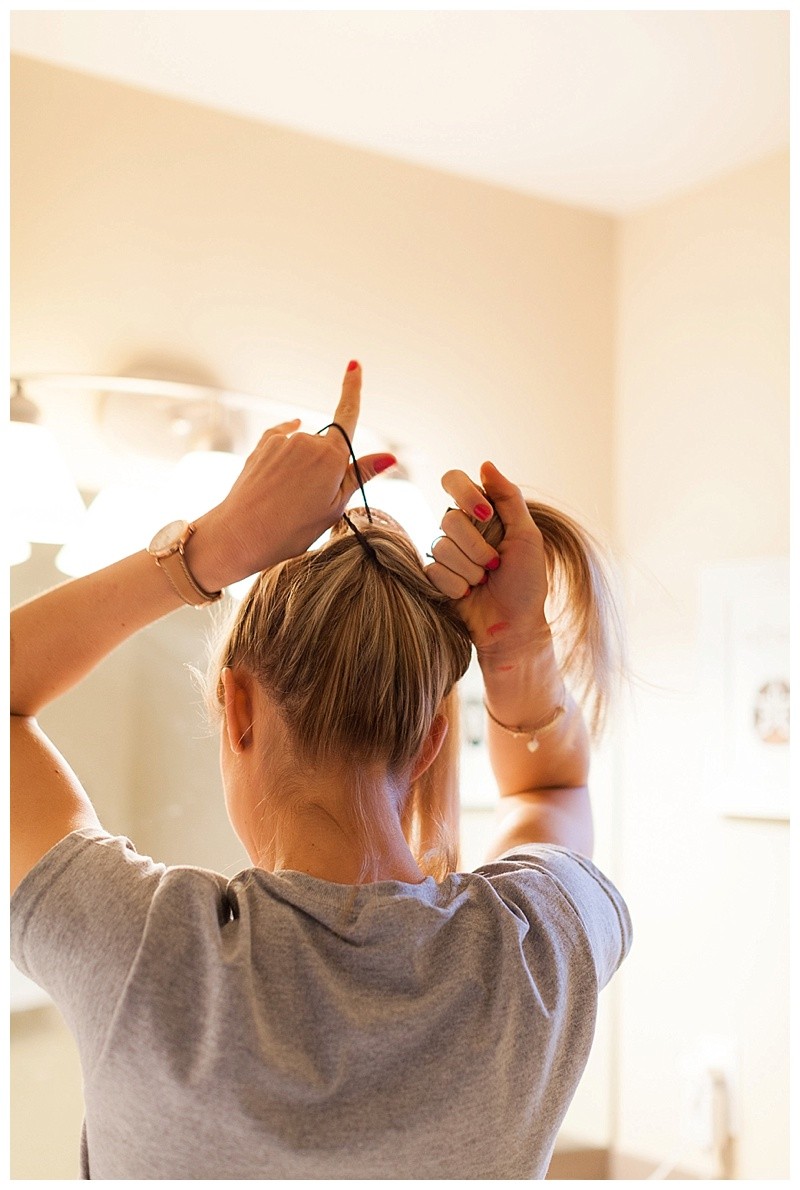 4.) This step is optional, but my favorite #hairtip! Take a small section of hair from your first ponytail and wrap that hair around both hair bands. This is because you don't want the second hair band to show, and it looks really chic!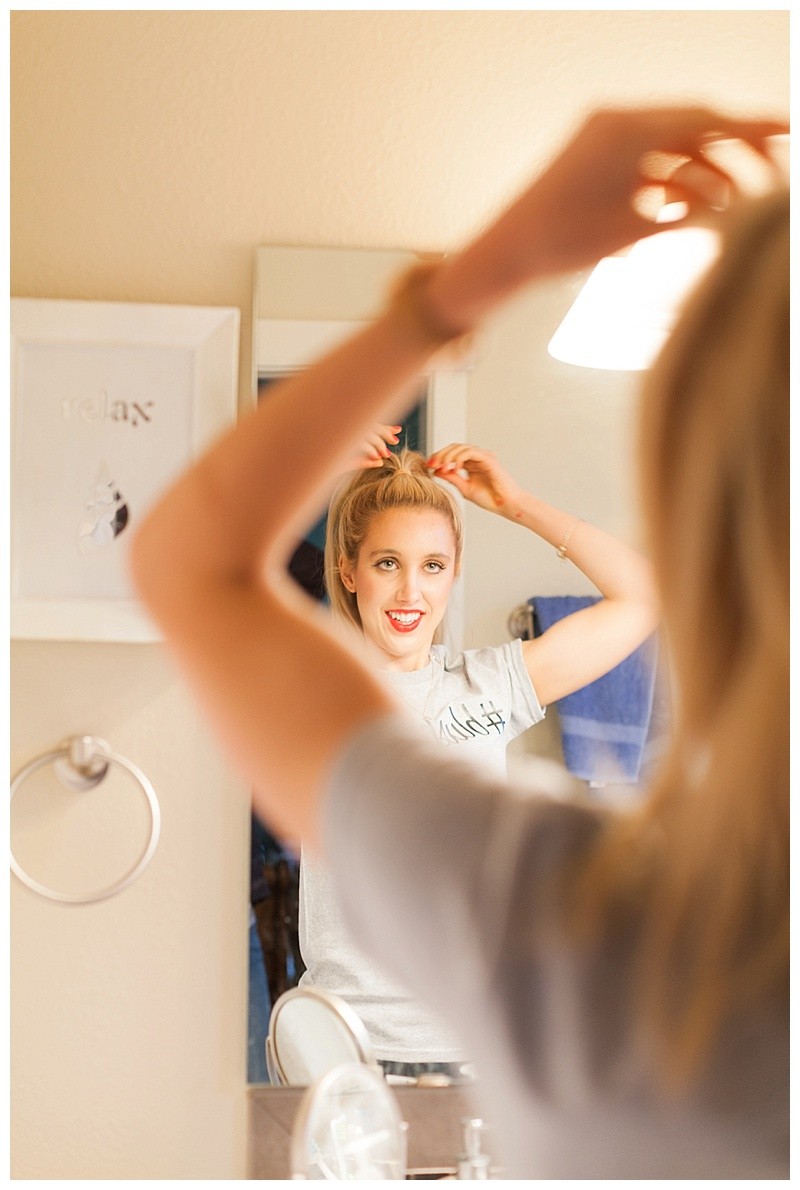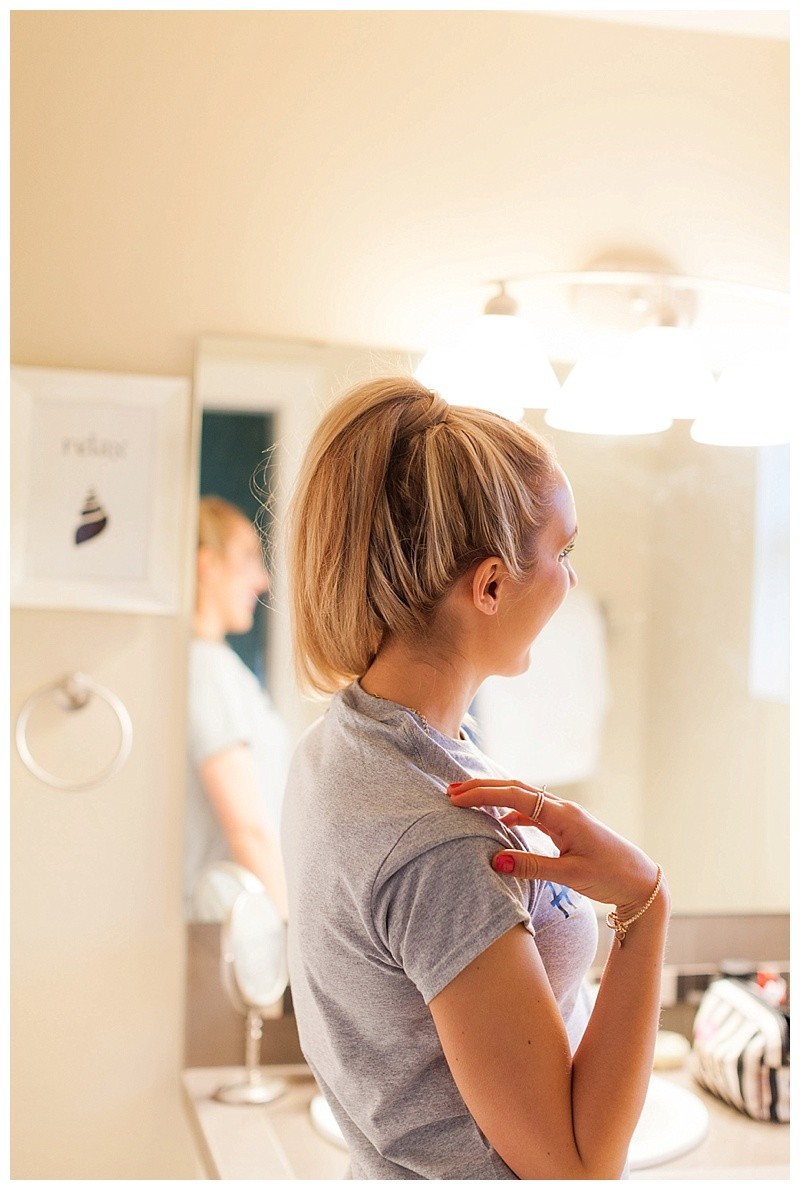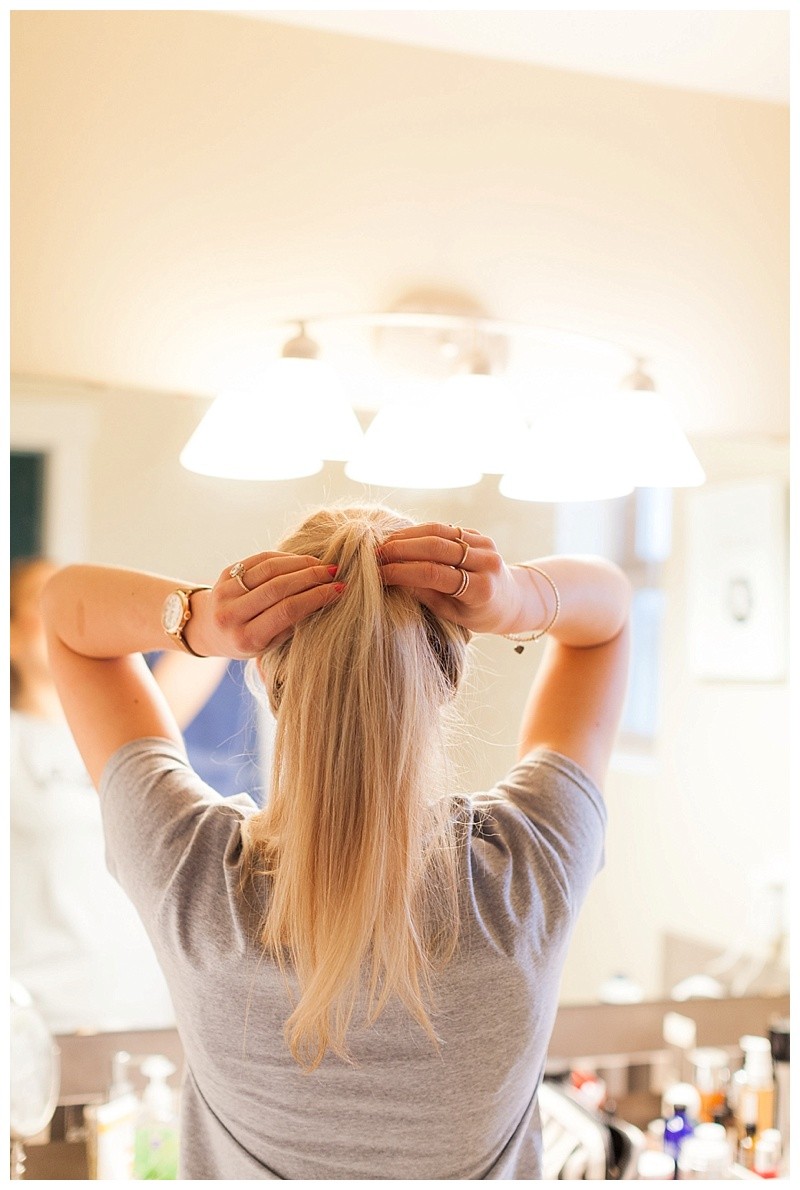 That's it:)! You now have a perfect ponytail for any occasion! What did you think of today's look?! I would love to hear from you in the comments below!
Make sure to follow me along on Instagram, Facebook, and Pinterest for daily fashion inspo!
Thank you so much for stopping by Blush & Camo!
xx Julianna