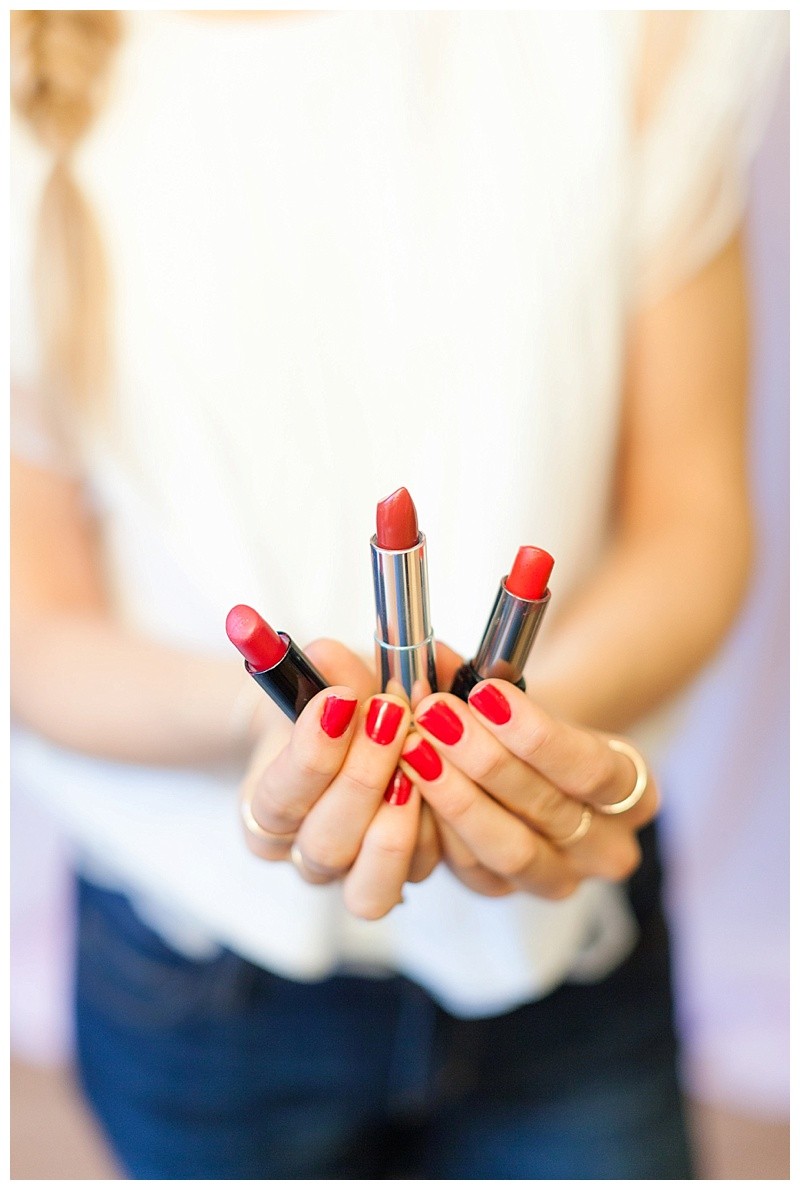 The holidays are right around the corner and that means holiday parties and fun, bold lip colors! Today I am sharing three lip colors I am obsessed with and wear on a regular basis! I hope you love these colors as well:).
1.) THE BRIGHT RED LIP
The first lip color is a bright red lip! This is the most festive (I think!) and would look great with any plaid shirt or holiday dress. The lip color I am wearing is Make Up Forever in Satin Vermilion Red. This color is highly pigmented so a little bit of this lipstick will go a long way! This lipstick is also super hydrating which I love (and totally need) in a red lipstick!
*(I am also wearing this lip color in my blog cover photo.)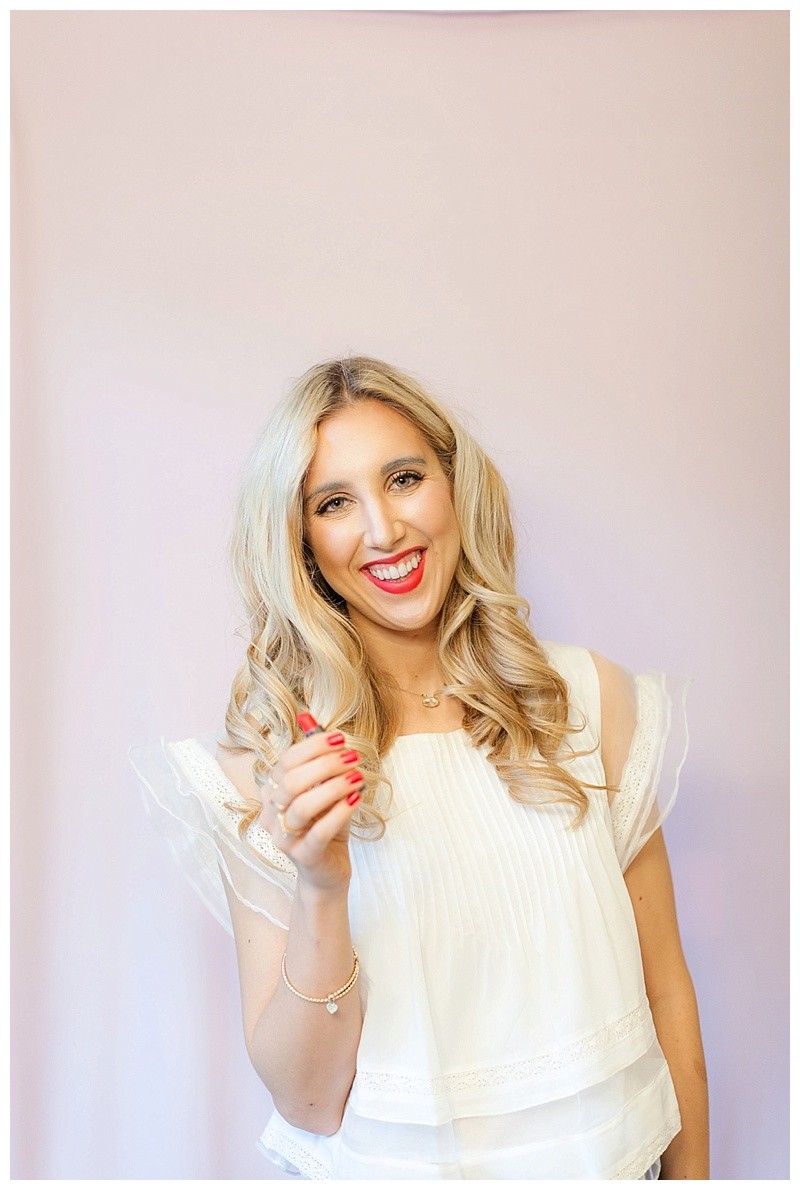 2.) THE BRIGHT PINK LIP
The second lip color for the holidays is a bright pink lip! Some of your Blush Babes aren't the red lip kind so I decided to show you a bright pink lip as an alternative! This lip color choice is still holiday ready since the color is so bold.
I am wearing a Mana lipstick called Valentina which I got from Chuck's Aunt who works in cosmetics. I can't find the link to this lipstick but a color that is exactly the same is NARS Audacious lipstick in Greta- Wild Azalea.
3.) THE VAMPY LIP
I LOVE a vampy lip and this dark brown lip color is the perfect shade. I originally saw this dark brown shade on Kylie Jenner and fell in love with this type of lipstick color. I love this color for Thanksgiving or for a makeup day when you are going for a more bronzed look! This lip will make your entire #motd pop!
I am wearing Maybelline in Plum Perfect. This shade is also really hydrating and goes on really smooth! This lip color is also under $10 (#fabfind)!
What did you think of today's holiday lip colors?! I would love to hear from you in the comments below!
Thank you so much for stopping by Blush & Camo!
xx Julianna