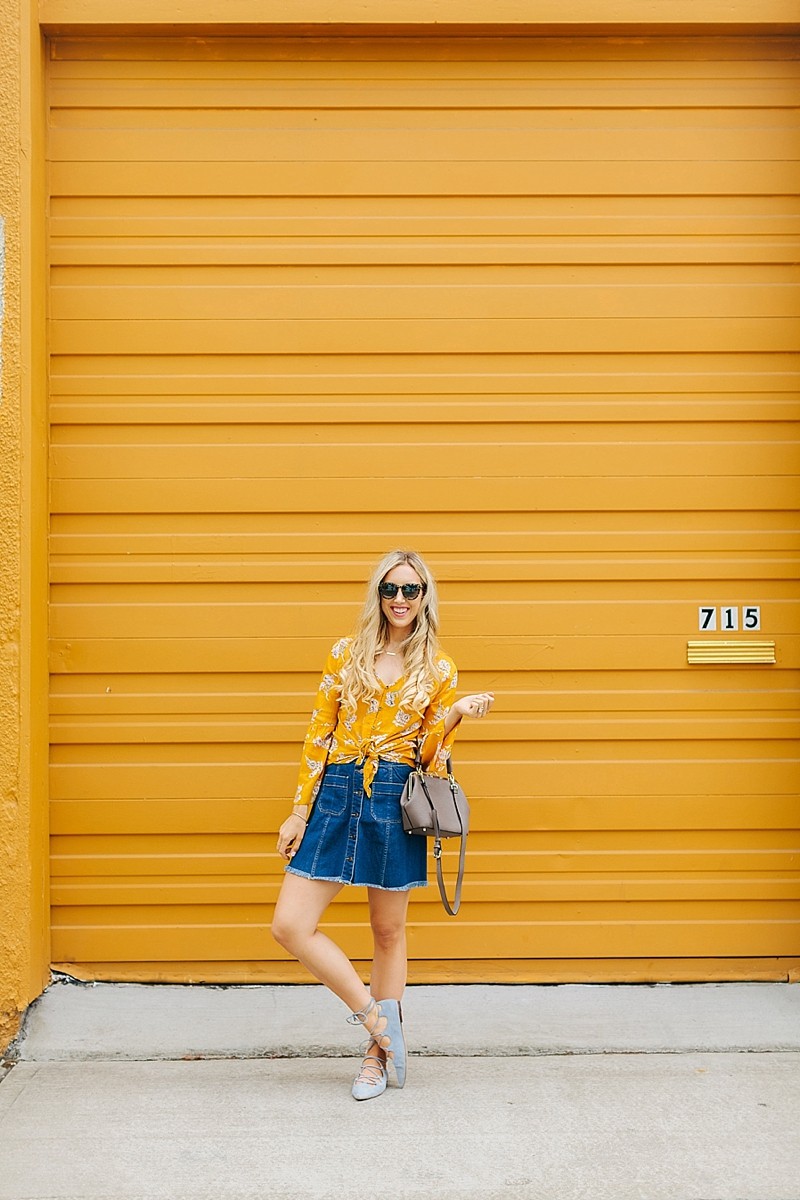 Hi, Gorgeous! The 70s trend is back this fall season with even more momentum and I am so happy about this! When this trend first came out last season I have to admit- I was a little hesitant because I couldn't decide if I liked it or not!
True to Blush Babe form I decided to try out this trend (pun intended!) and see what I thought. I immediately LOVED the 70s style trend for a few reasons. Those reasons being:
The clothes are very flowy and this makes them extremely comfortable to wear
The 70s loved denim and who doesn't love to wear more denim pieces?
The prints are SO much fun to wear
Bell bottoms, bell sleeves, and unique silhouettes make for a very chic outfit
You can wear all the fringe you want and pull it off because 70s
Suede makes any outfit look more luxurious
After realizing this may be my favorite trend (in a long time!) I decided to share with you lovely ladies how to style the 70s trend into your next look. The best part about this post is you can use all the tips or simply pick one to get your 70s chic on!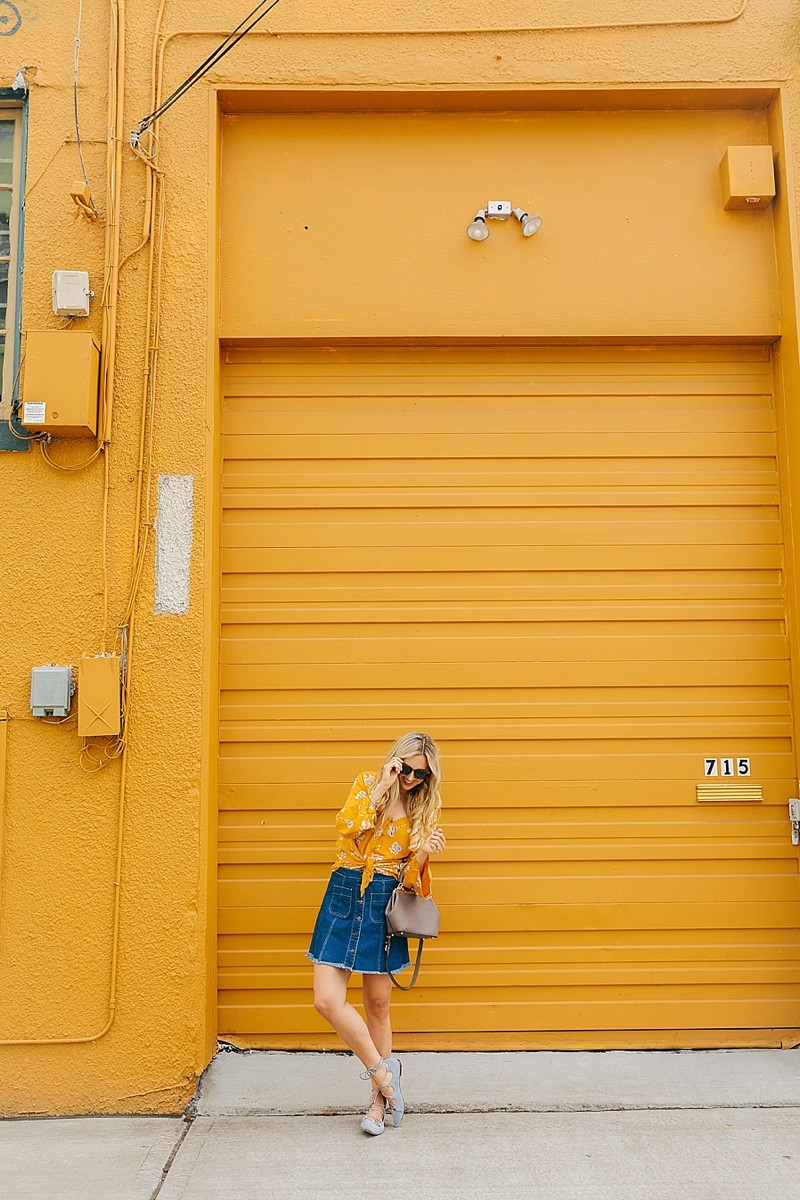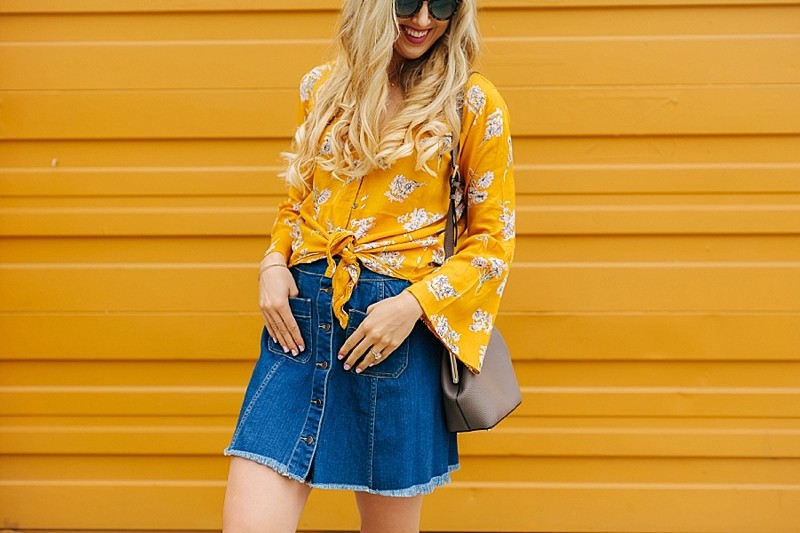 OPT FOR A DENIM SKIRT
As stated above one of the many reasons why I love the 70s trend so much is because of the amount of denim you get to wear. During the fall season while the temperatures are fluctuating from hot to chilly opt denim is there perfect material to keep you warm (or prevent you from over heating!). To incorporate a 70s vibe to your look opt for a denim skirt with buttons in the front!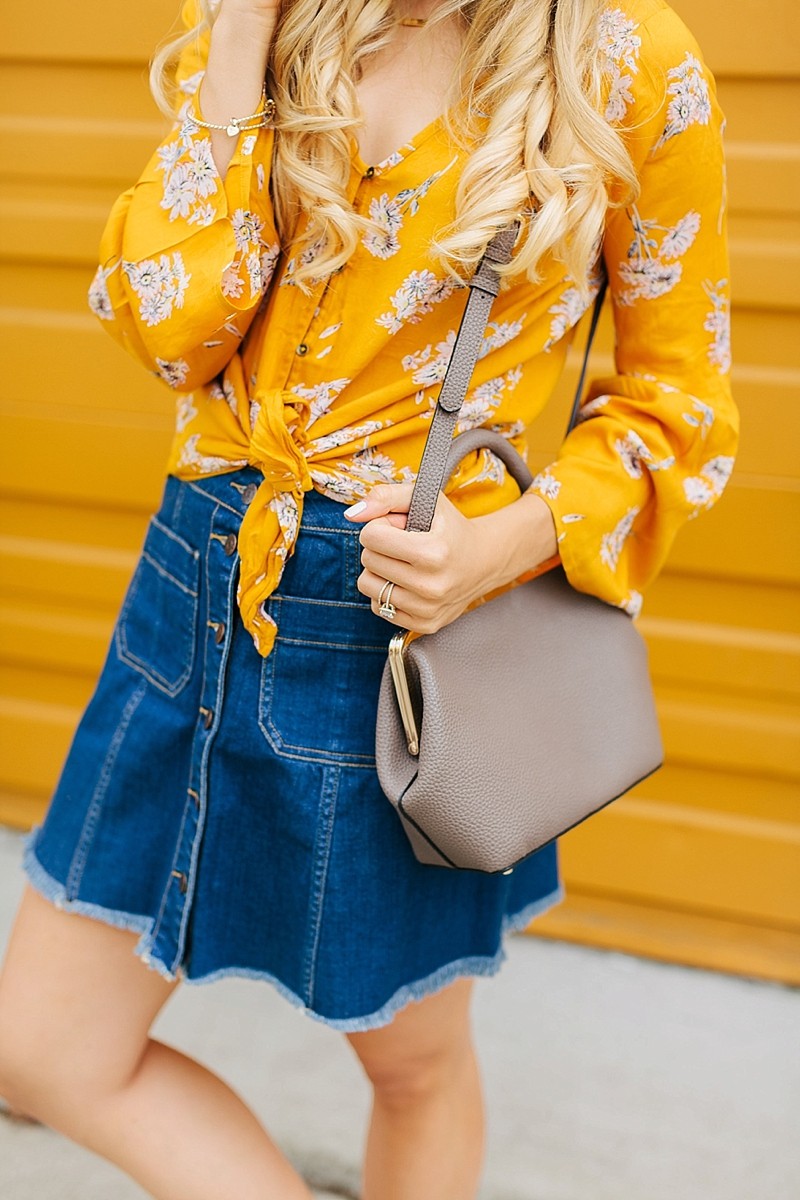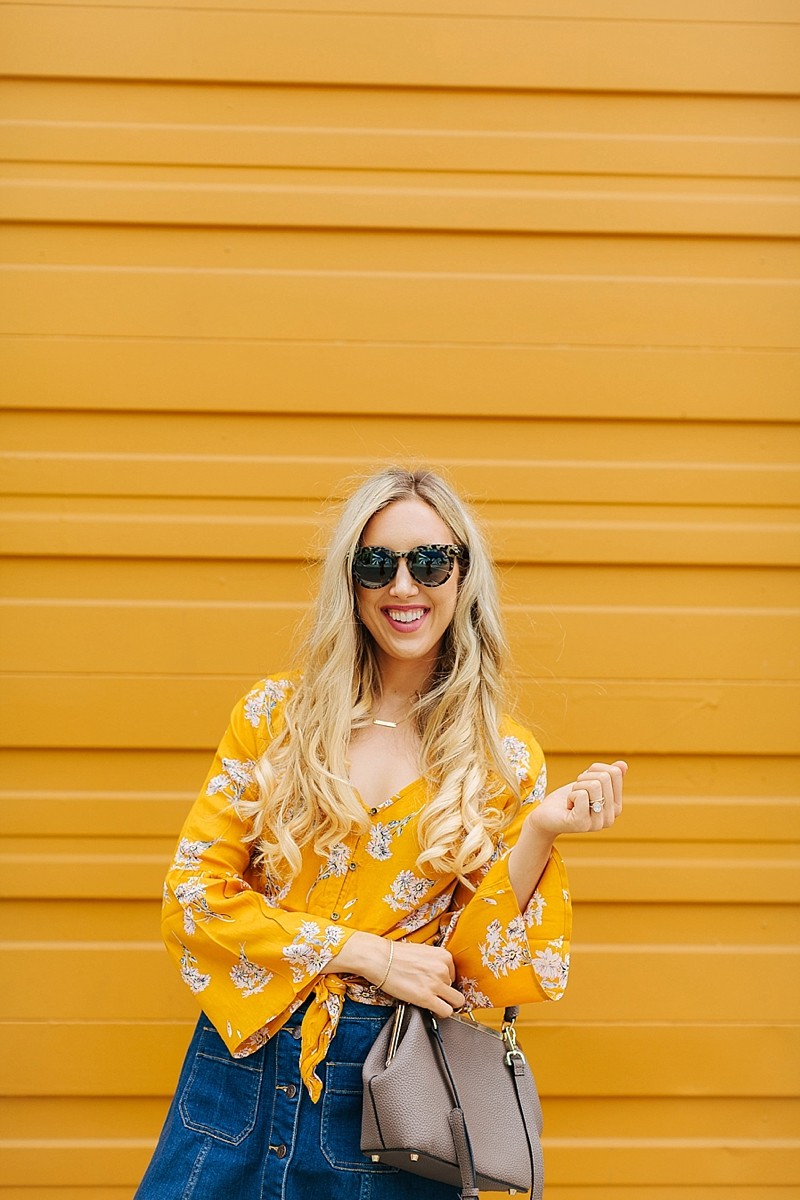 THERE'S NO SUCH THING AS TOO MUCH SUEDE
The 70s was HUGE into suede and if you want to add a 70s inspired flare to your look all you need to do is incorporate this texture!
You can go all out and wear a suede dress or jumpsuit, or you can subtly add a suede handbag or shoes! How you incorporate suede into your look is all based on your personal style! In this look I am wearing a pair of blue suede lace up flats and I've linked a very similar pair below that are on major sale!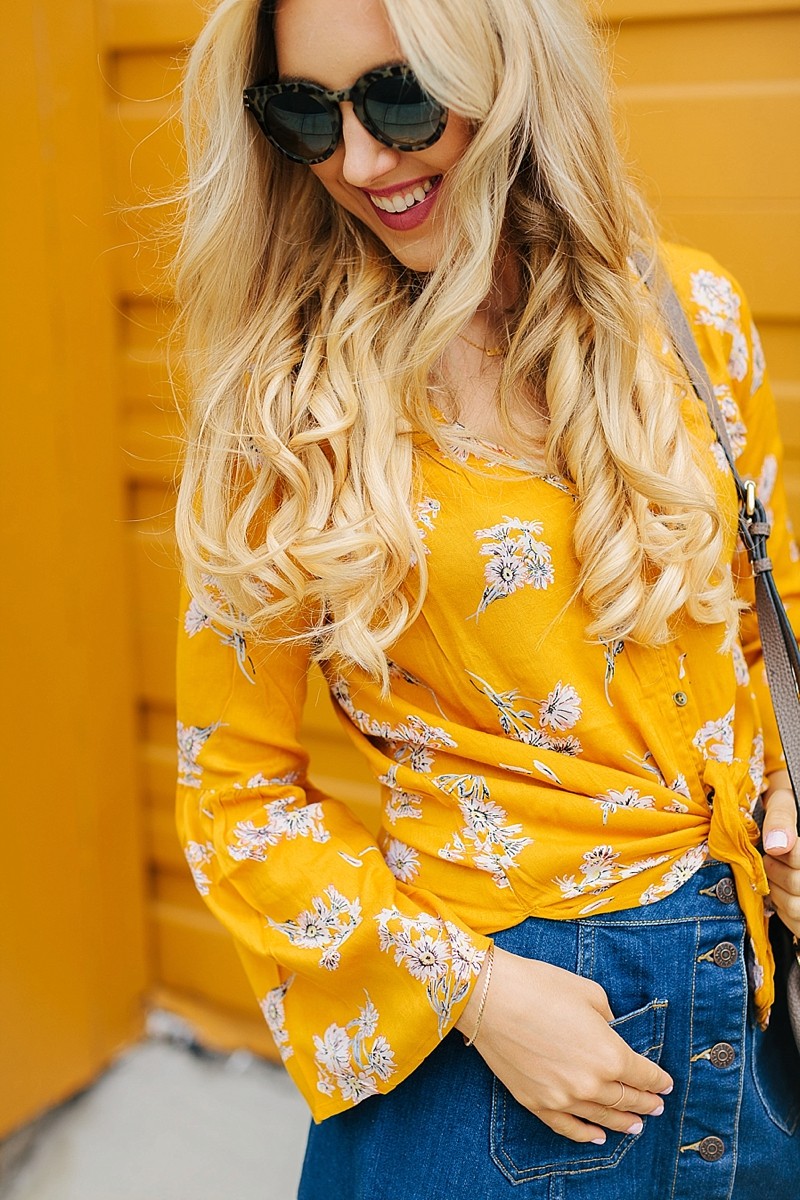 BELL SLEEVES ARE THE NEW BLACK
Ok, so maybe bell sleeves aren't the new black, but they majorly trending right now and inspired by the 70s era! These tops create movement, are comfortable, and add an unexpected element to your look!
Your bell sleeves can range from huge to subtle. To give this top even more of a 70s flare add a paisley print!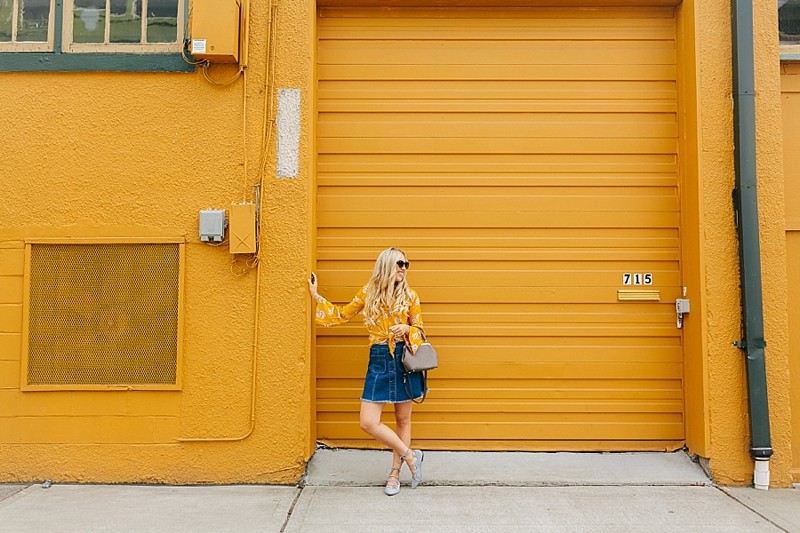 INCORPORATE ALL THE FRINGE YOU WANT
That's right! The 70s knew no boundaries when it came to fringe (#heckyes!) so adding anything to your look that incorporates fringe will instantly give your look a 70s feel!
I personally love sweaters that have fringe layers on them, skirts with fringe at the bottom, or handbags that incorporate this style element but you can wear fringe with ANY item you like! It's all based on your personal style and how much fringe you want to incorporate into your look!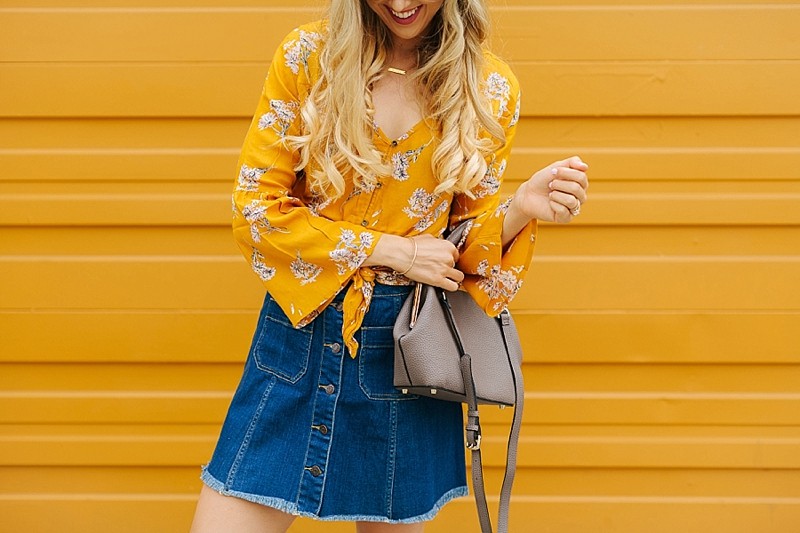 ROUNDED GLASSES
The John Lenon style glasses are very 70s and are also trending in a huge way. This is the most subtle way to incorporate the 70s vibe into your look, but still very effective!
Shop some of my favorite 70s inspired pieces below!

What did you think of today's blog post?! Are you going to wear the 70s trend this season! I would love to talk with you gorgeous Blush Babes in the comments below! You can also follow me along on 
Instagram
, 
Pinterest
, and
 Facebook 
for daily style inspo!
Thank you so much for stopping by Blush & Camo!
xx Julianna
SHOP MY POST
Top c/o- Shop Maude, sold out, but
similar here
and it's on sale!
Shoes c/o- Coach, sold out, but MAJORLY discounted and very similar ones
here