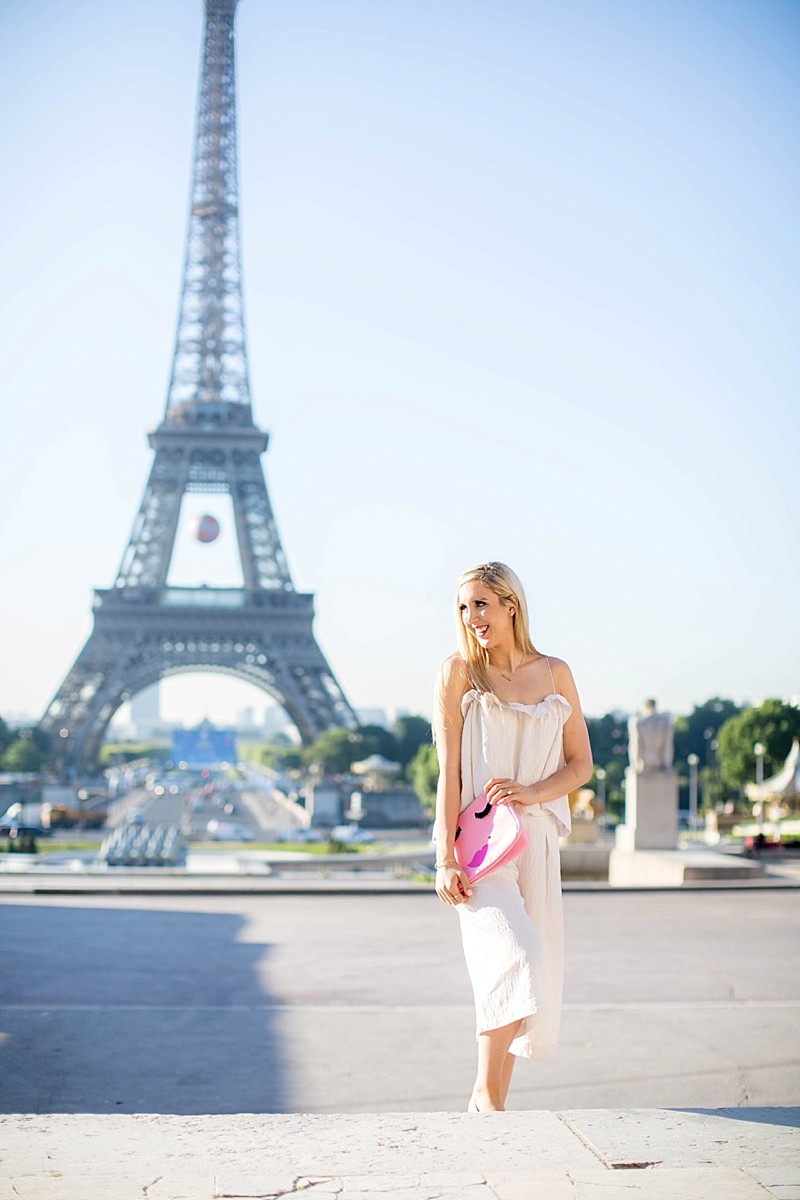 Hello, Gorgeous! Thank you so much for stopping by Blush & Camo because today I am sharing the most IMPORTANT style element you must have when putting together a monochromatic look! In today's post I'm featuring Emma Knudsen's newest pieces in her collection.
You can click here to see her #BlushBoss interview. She's an up and coming designer and I'm obsessed (if you Blush Babes haven't figured this out yet!) with her entire summer collection. You can even head over to her site and use code "BLUSH 15" to receive 15% off your entire purchase! This is the only discount code available for her collection and it's exclusive to Blush & Camo readers only!
Let's get styling!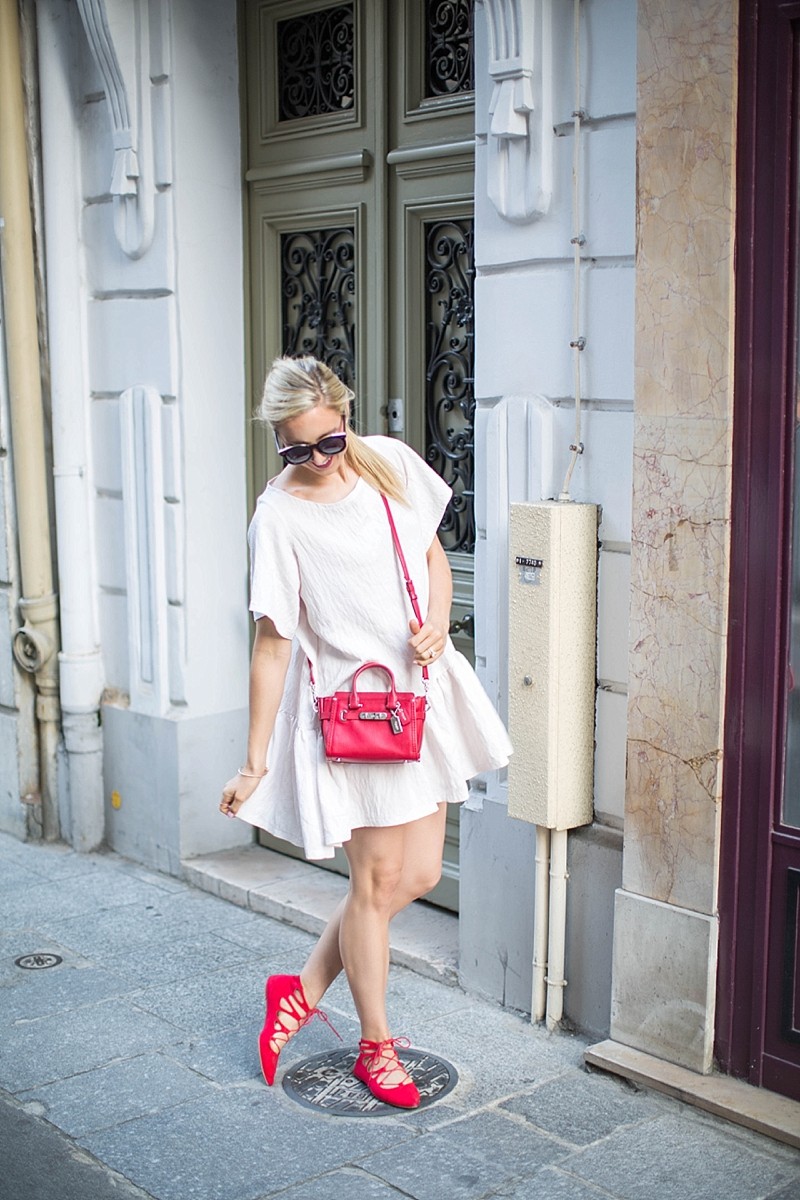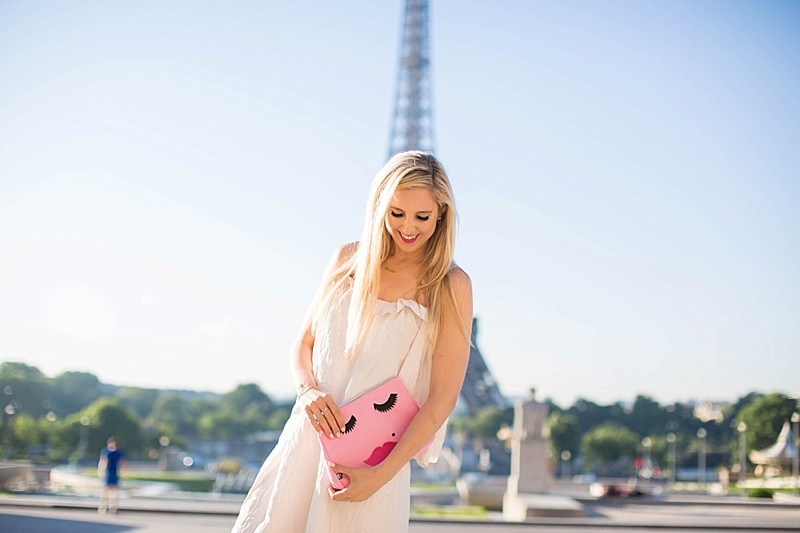 TWO REASONS FOR A MONOCHROMATIC LOOK
There are 3 major reasons why monochromatic looks are simply amazing!
1.) THIS TREND IS UBER CHIC
The monochromatic look is extremely chic and fashion forward. The most chic combinations are usually in neutral tones to include grey, white, black, or camel.
An all neutral look is so chic because these neutral tones are very luxe and look absolutely amazing when worn in an overall look!
2.) THIS TREND LOOKS EXPENSIVE WITHOUT HAVING TO SPEND LOTS OF MONEY
This trend is fashion freindly for all budget types! It doesn't take hundreds (or even thousands of dollars) to make a monochromatic outfit look expensive! You can shop anywhere from Forever21 to name brand designers to find the perfect pieces to style.
For example, I actually found this top while I was at a consignment store! When I pair this top with all over grey, the outfit automatically looks more luxe and expensive- when in reality I paid less than $20 for this top! It's what I like to call "fashion magic"!
3.) MONOCHROMATIC LOOKS ARE VERY PARISIAN
After spending just a few days in Paris I pulled SO much style inspo from this city! Monochromatic looks are very Parisian as women love to wear outfits in all neutrals. So go ahead and channel your inner Parisian, gorgeous. I promise you won't regret it!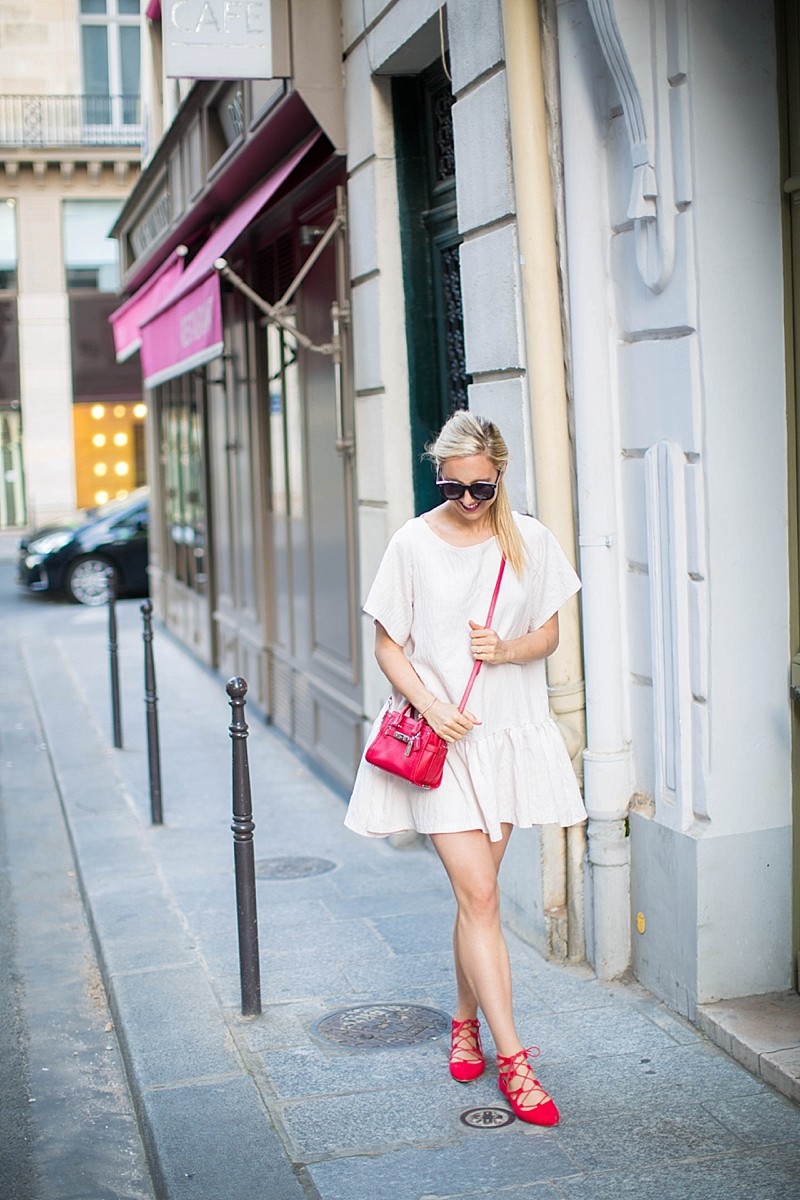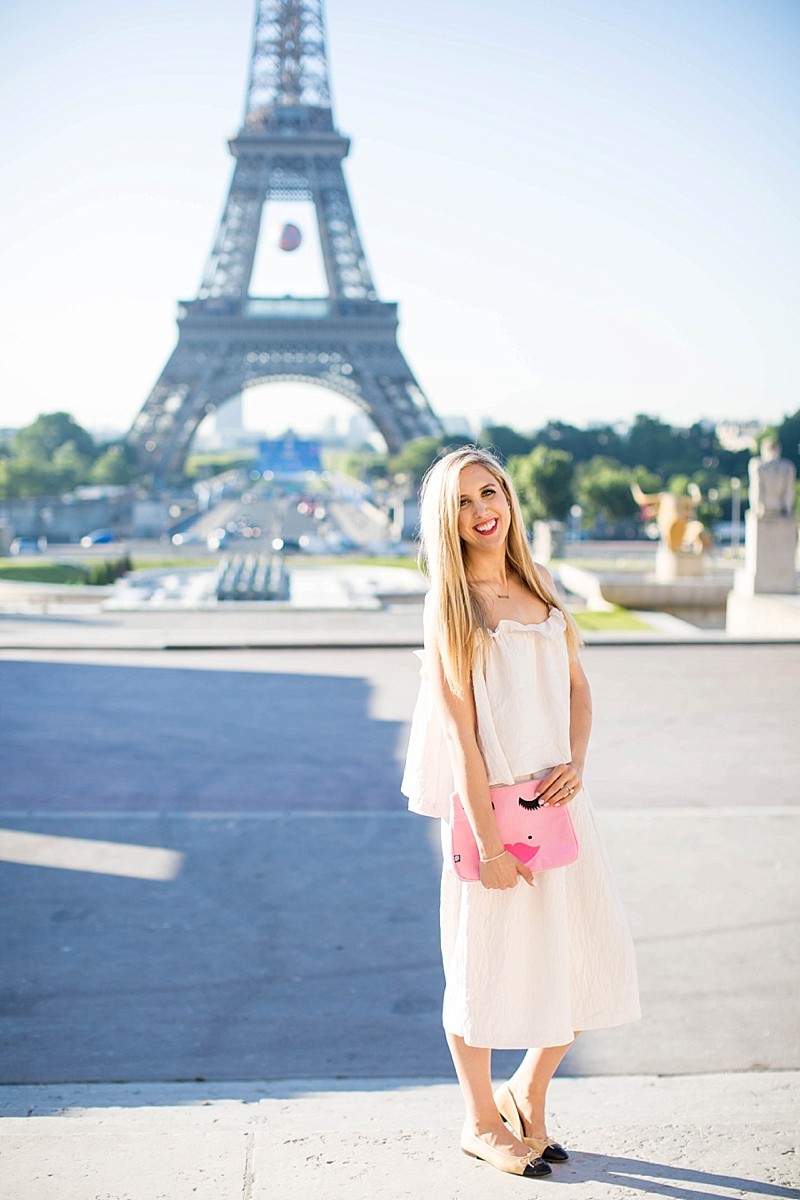 THE MAJOR STYLE ELEMENT YOU MUST HAVE
Now that you have 3 reasons for creating a monochromatic look it's time to find out what style element you must have to create this uber chic outfit!
The style element you must have (drum roll please!) is silhouette! When styling this type of outfit it's all about the silhouette of your outfit because your look will be in one hue. To showcase your personal style you want to ensure the pieces you are wearing work with your body type!
To find out how incorporate multiple hues of the same color into one monochromatic look click here to read the full post!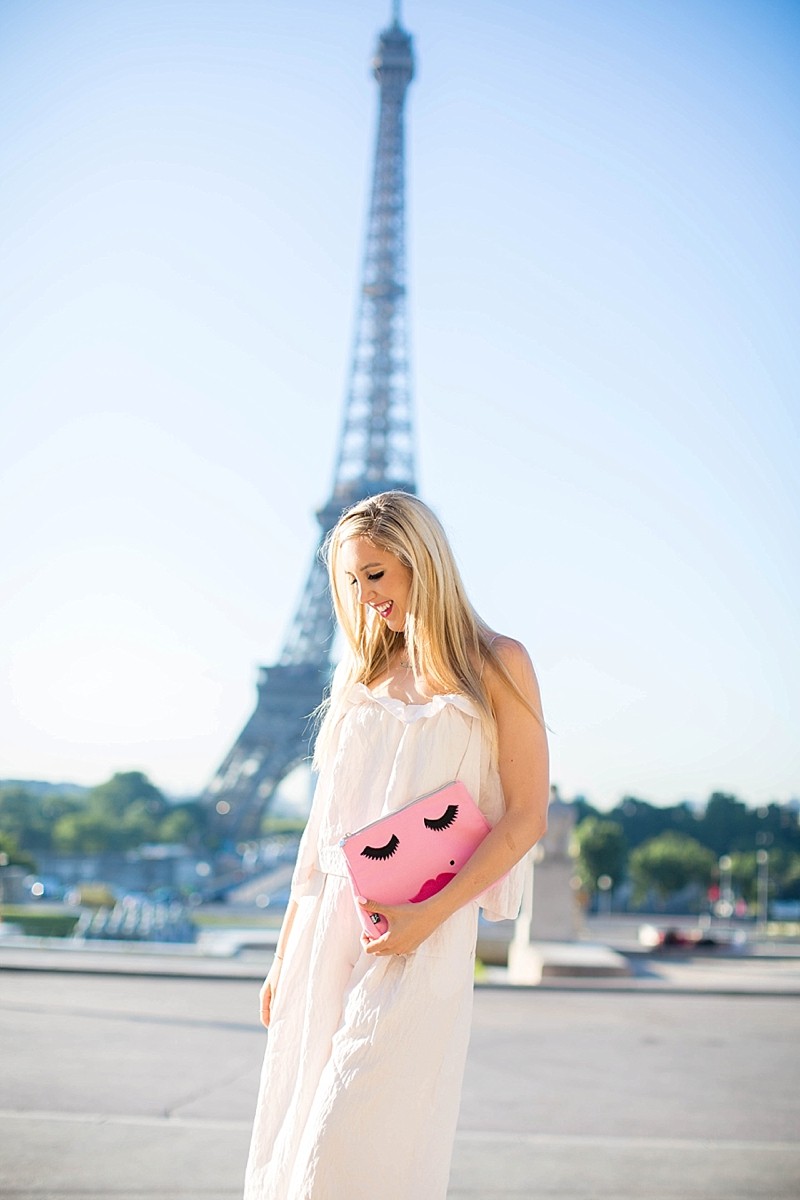 WAYS TO ROCK A SILHOUETTE
Now you're probably thinking, that's great- but how do I ensure my pieces are an amazing silhouette for my outfit? I'm so glad you asked, Gorgeous! There are a few ways to do this!
HIGHLIGHT YOUR BEST FEATURE 
Highlighting your best feature on your body is a great way to ensure your silhouette works perfectly with your body type. For example, if you have long legs accentuate this aspect of your figure by opting for shorts or mini skirts in a certain hue! In today's post I did just that by wearing my Emma Knudsen Lauren Dress!
If you love your arms then opting for sleeveless shirt or a tank top is a great way to play with your silhouette and highlight your best feature!
WEAR A DRESS FOR YOUR BODY TYPE
Dresses are perfect for monochromatic looks because it takes seconds to put on and chances are, you purchased this dress because the silhouette of the dress looks AMAZING with your body type! Different dress silhouettes include empire waist, A-Line, shift, and sheath dresses!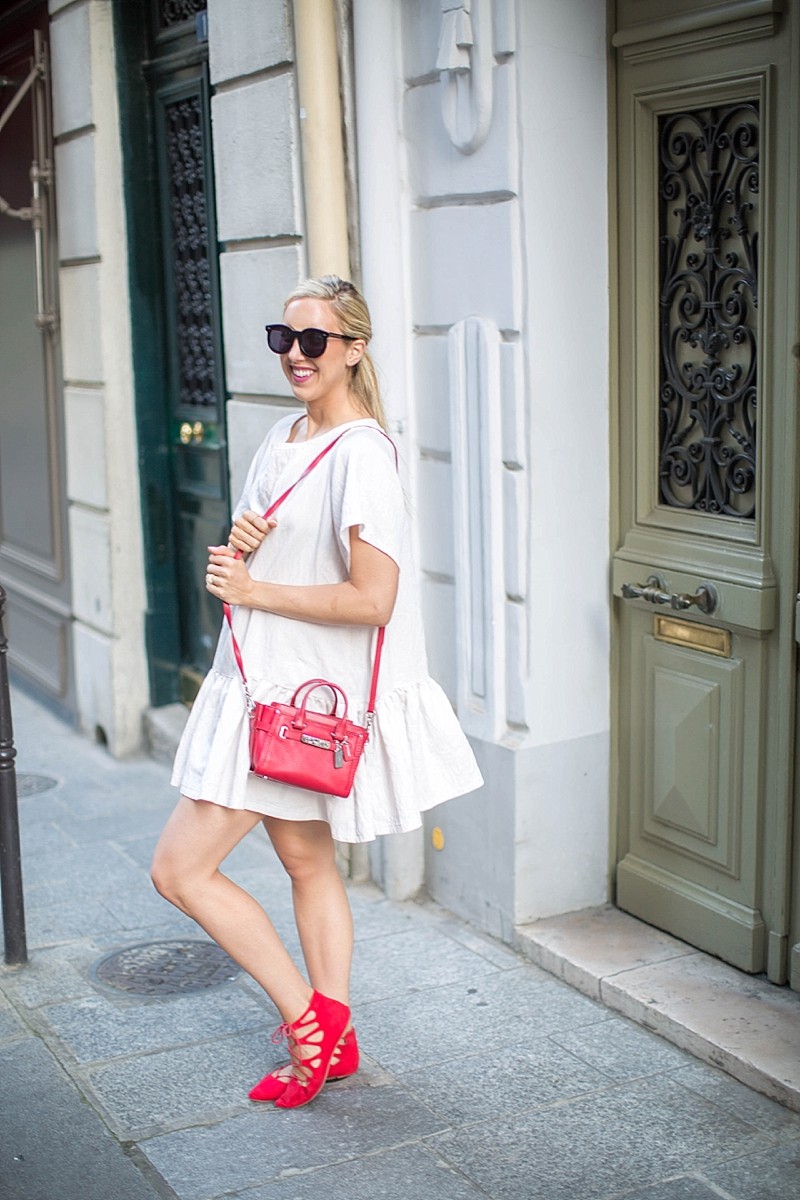 THE DETAILS IN THE CLOTHES MATTER
When rocking a monochromatic look and you are focusing on silhouette even the tinniest details in the clothing matter! These details can include cut outs, extra material, a pattern, etc.  and are important to expressing your personal style for your overall look!
I love the ruffled details in both my Charlie tank and the Lauren Dress! The ruffles are strategically placed in areas where extra bulk is unwanted such as the waist area.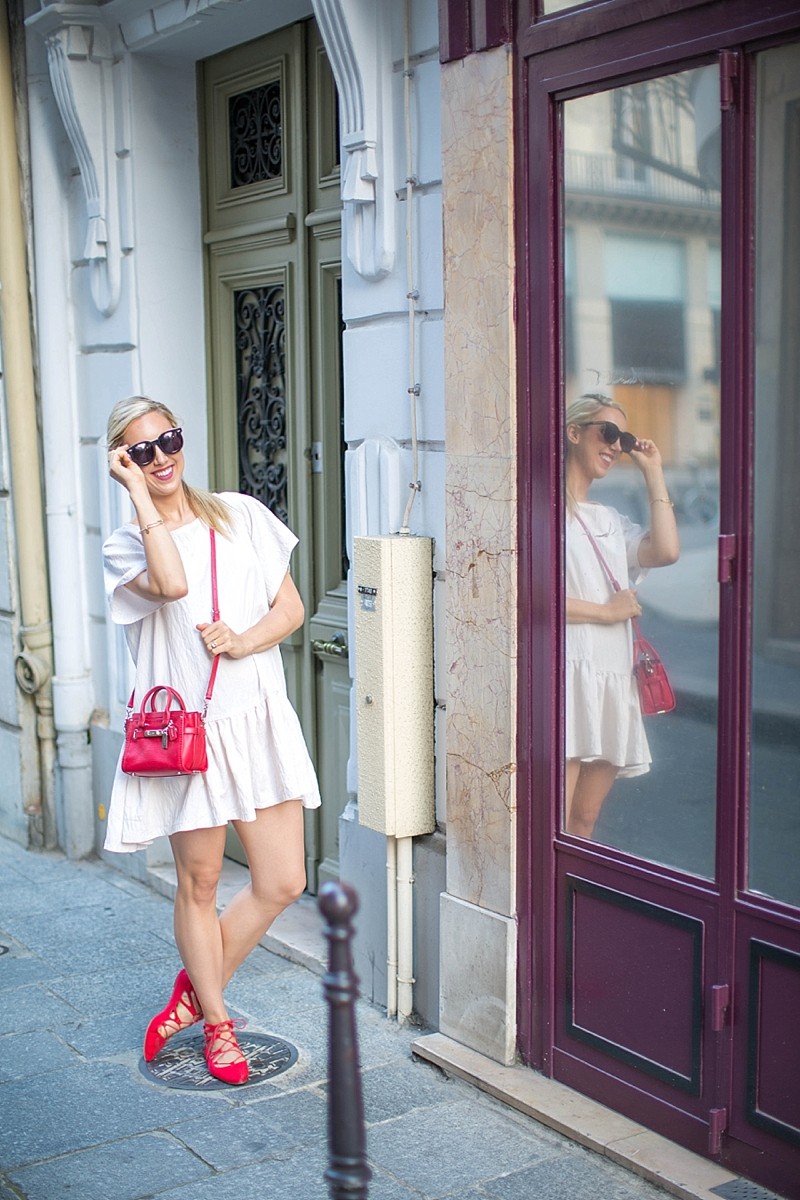 What did you think of today's blog post?! I would love to talk with you gorgeous Blush Babes in the comments below! You can also follow me along on 
Instagram
, 
Pinterest
, and
 Facebook 
for daily style inspo!
Thank you so much for stopping by Blush & Camo!
xx Julianna
SHOP MY POST
** Don't forget to use code "BLUSH15" for 15% off your entire purchase!