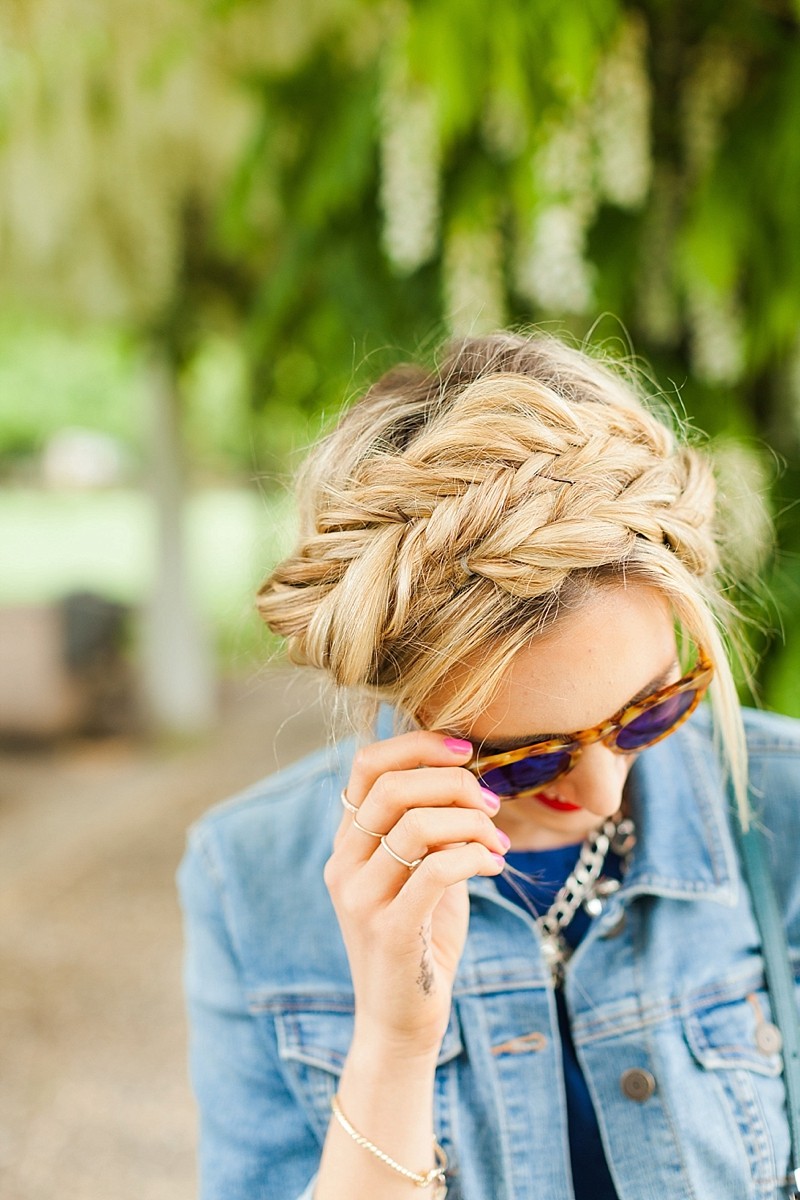 Hello, Gorgeous! Today's blog post is all about how to create a monochromatic look in ANY color! Typically, when you think monochromatic you think of neutrals like grey, black, or white hues. Today's post will show you that you can style an outfit in any hue you like and look amazing!
I promise you can create a chic monochromatic look with any color by following these simple style tips in today's post because why limit your outfit options?!
Let's get styling!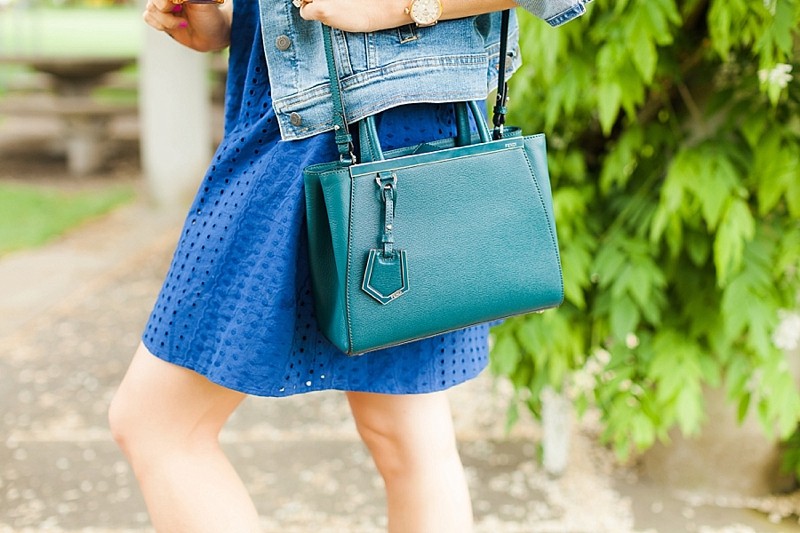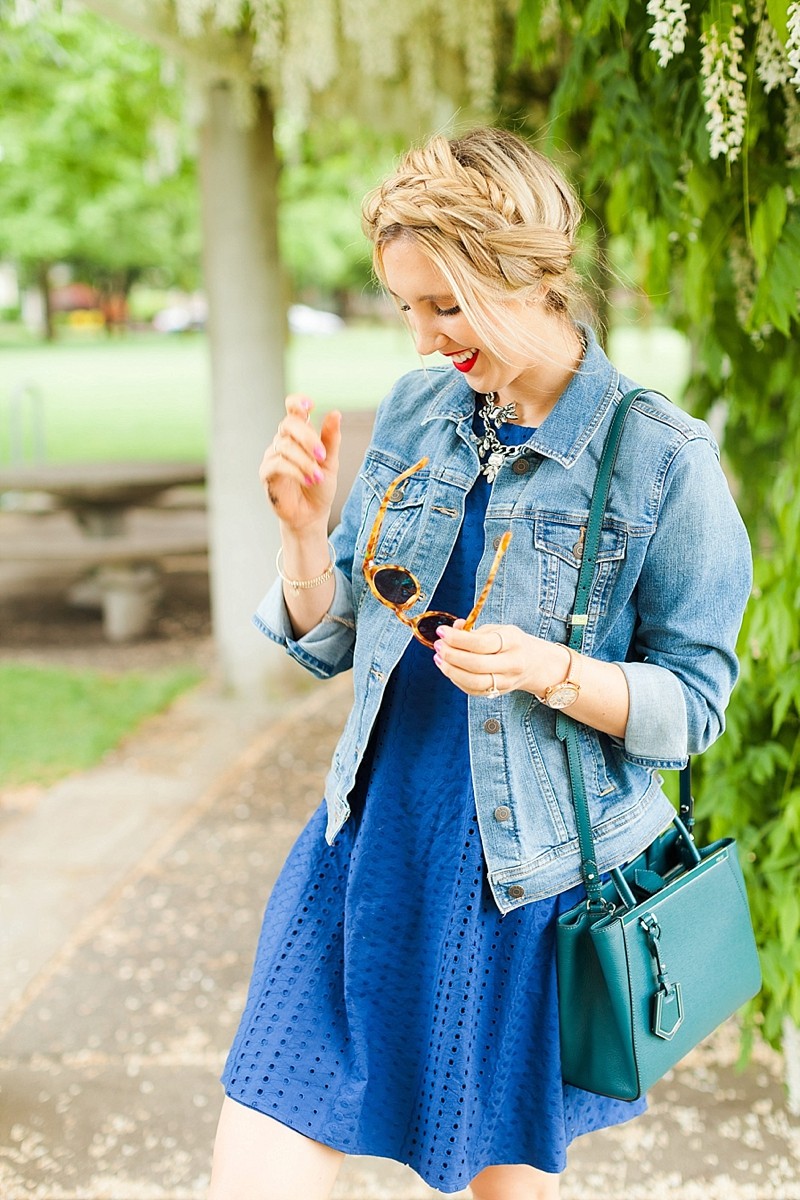 CHOSE YOUR COLOR- AND THEN CHOSE TWO MORE
The fist step is to chose the color you want to create a monochromatic look with! This is the easy part:). Opt for your favorite hue, a Pantone color of the year, or whatever color you have the most of in your closet. There are no right or wrong answers when picking out your color!
Then, after you chose your main hue, you'll want to chose at least two more. Why do you want to do this? The reason is simple!
When you are creating a monochromatic look you want to add depth to your overall outfit even if your staying within one color group! Adding a few different hues allows your outfit to have depth while still maintaining  your monochromatic vibe!
If you only stick to one color your outfit may appear boring. If you have two colors it may look like you're trying to color block when you totally aren't!
Three is that magical number where you look like a styling genius. I highly recommend 3-4 hues when creating a look like this- but no more than 4 or else the outfit will appear over-styled or too busy.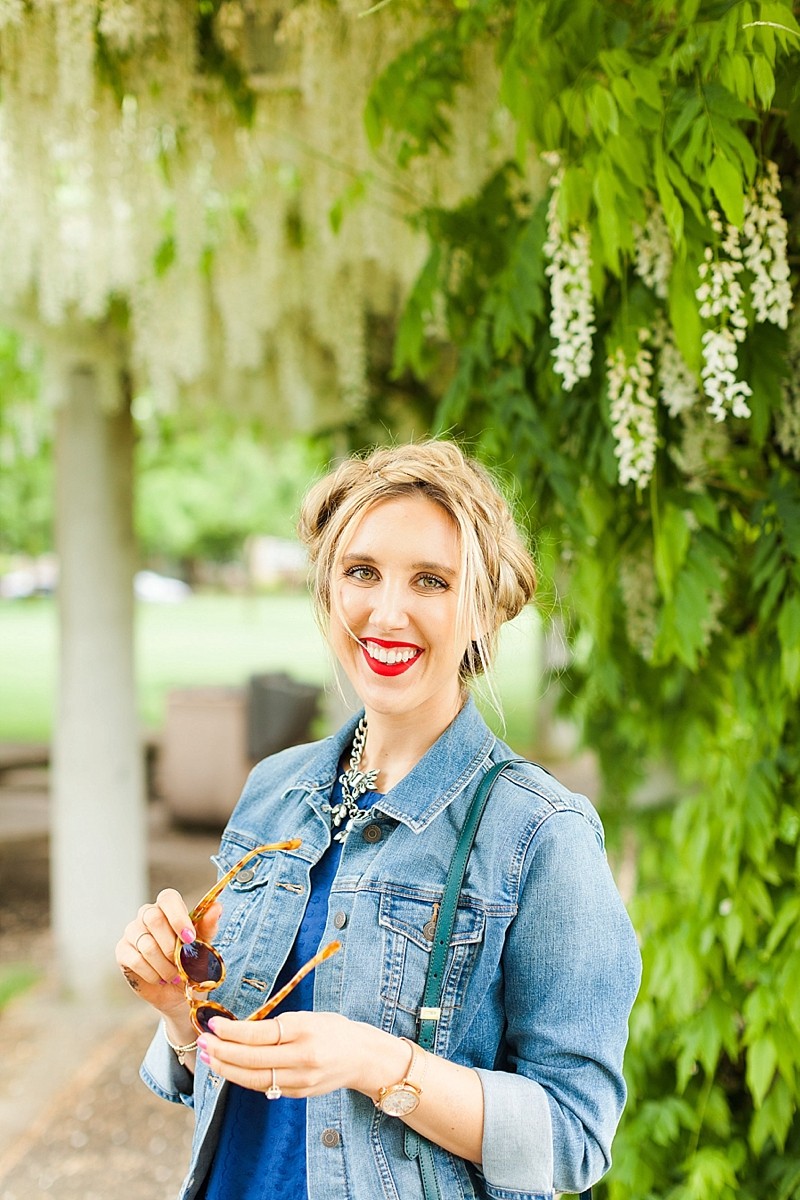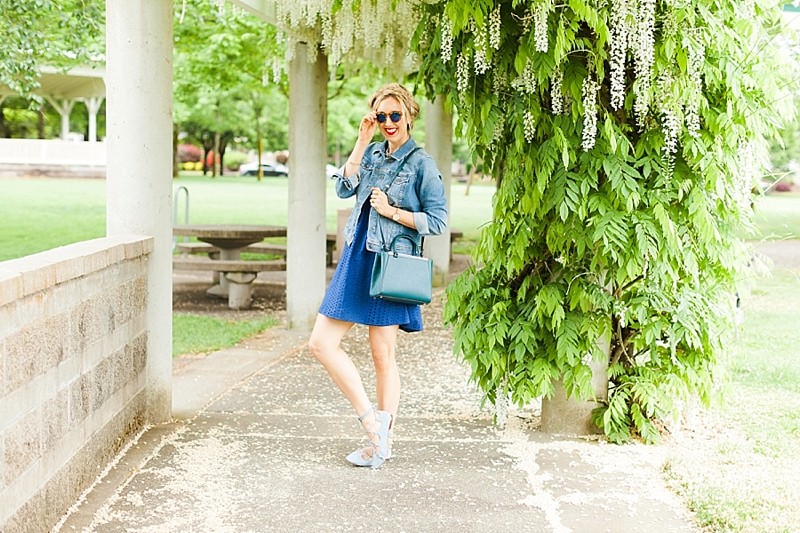 HOW TO PROPORTION EACH COLOR
Since you are rocking three-four hues (like a #BlushBoss) you want to ensure you are proportioning out your colors to create a streamlined outfit.
Think of styling this type of outfit like makeup contouring. There are a few steps in the process, and during that process it looks kinda wierd, but once you bring your beautyblender out to blend everything together your makeup looks #FLAWLESS!
So, think of proportioning out your colors like blending in your makeup. You don't want to divide up each color evenly. You want some colors to draw more attention than others.
Here's the breakdown and I promise it's simple!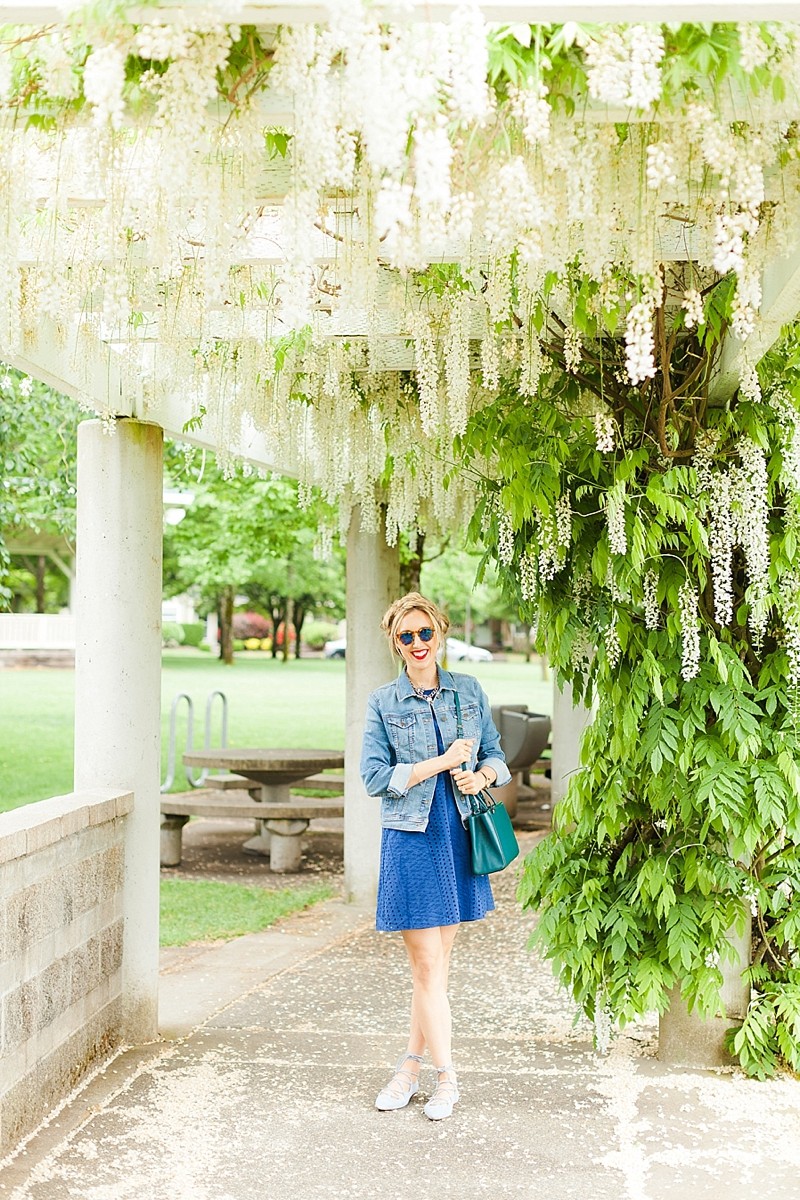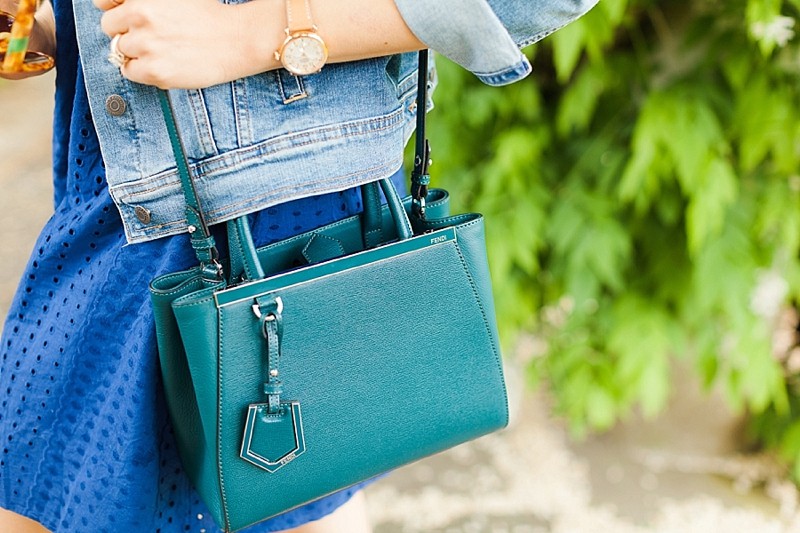 The Lightest Colors- The lightest colors should take up the least amount of space in your monochromatic look! These hues add a pop of color, which is totally needed in this type of outfit, but not so much that it appears overwhelming.
In today's look I am wearing my favorite light blue Coach flats (the lightest color in this look) and my Fendi bag from Trendlee (I totally wish I got to keep this bag, but it's currently on loan to me. #handbaggoals).
The Darkest Colors- The darker hues should take up the majority of your outfit because this is what showcases the monochromatic vibe we are going for without overwhelming the whole look!
In today's post I am wearing a navy dress from Francesca's and my favorite jean jacket from Old Navy (I recently did a post called about this jean jacket here!)
BONUS STYLE TIP: If you are more into lighter colors than darker colors when creating outfits you can flip flop the tips I gave above to tailor them to your own personal style (insert praise emoji hands here!).
To finish the look all you need are a few accessories and you've got one amazing monochromatic look in your favorite hue! You should go check out Trendlee's website to find amazing desinger items at a fraction of the price! You can even use code "BLUSHANDCAMO" for 5% off your purchase!
What did you think of today's style tips?! I would love to talk with you in the comments below! Sending you ladies tons of love today! Don't forget to follow me along on Instagram, Twitter, and Pinterest for daily style inspo!
Thank you so much for stopping by Blush & Camo
xx Julianna
Dress c/o- Francesca's
Handbag- Fendi; from Trendlee– use code "BLUSHANDCAMO" for 5% off your purchase
Sunglasses- Westward Leaning; from DITTO- use code "BLUSHANDCAMO" for your first month FREE!
Jacket- Old Navy