Last week I posted an outfit (click here to see the post!) where my hair was put into a half-up twisted undo. I asked on Instagram if you all wanted me to do a hair tutorial about this look and you all responded with a resounding "yes"! A gorgeous blogger babe made the comment that my hair looked like princess hair, and I thought that was the cutest thing ever, so that is what I am calling today's post! Here is how you can get princess hair too:
First, part your hair however you are comfortable wearing it! I prefer to wear my hair parted on the side.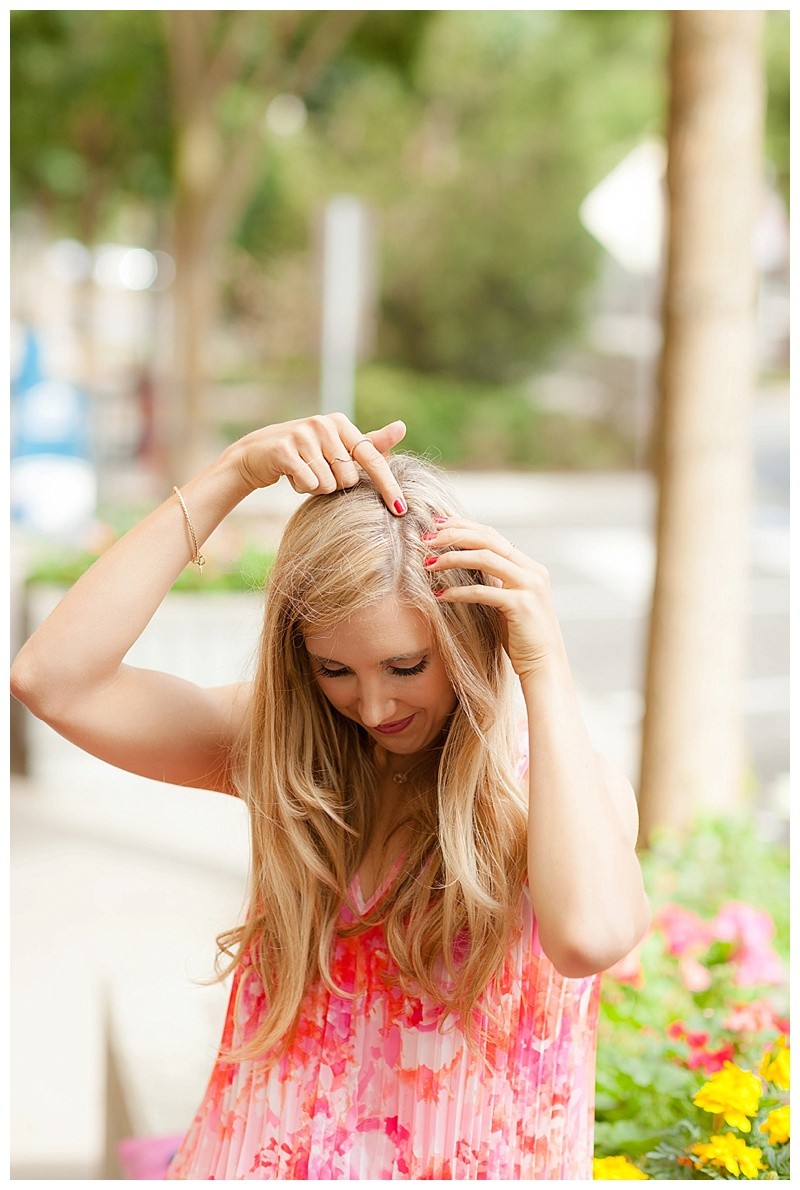 Then, based on your part, you will pick the section of hair which has the least amount of bulk to it. If you rock a middle part it doesn't matter what side you start with!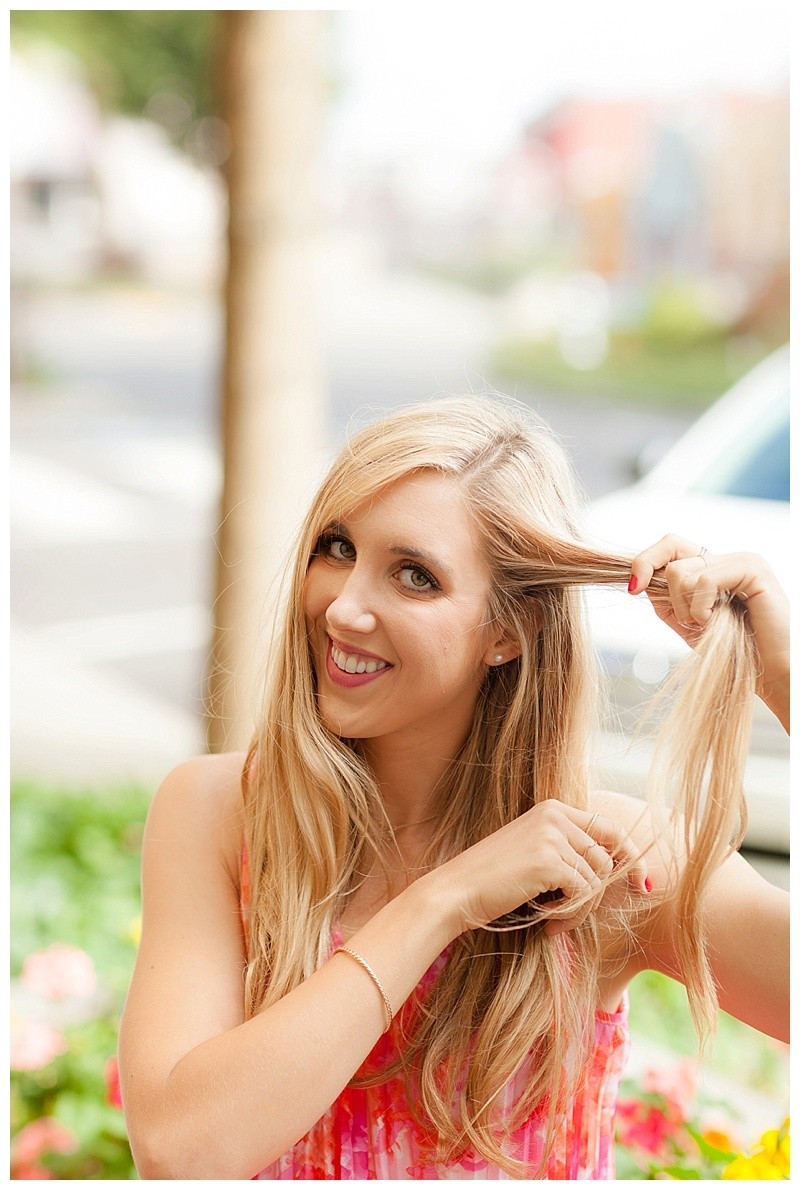 Then, you want to start twisting. As you go down your hairline you will pull in pieces to add to your twist.
Keep twisting your hair until you reach the back of your head (the middle part of the back of your head).
Use a bobby pin or a clip to keep this section of hair in place while you twist the other side.
Then you will repeat the process all over again on the other side of your part.
Once you finish twisting the other side and reach the back of your head pick up both pieces of hair and remove the bobby pin.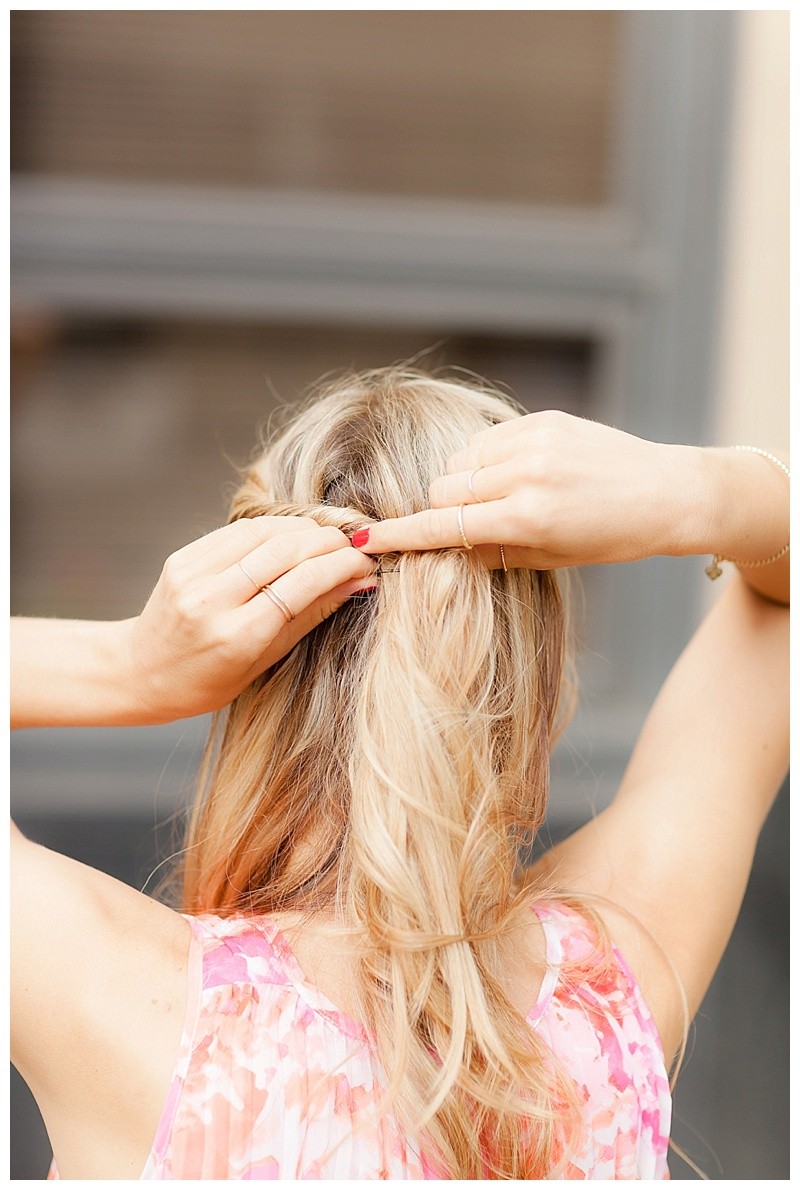 Once you take the bobby pin out take the two sections of hair and pull them together and secure them with an elastic band. I like using clear bands with this hairstyle to really showcase off the twists!
After these simple steps you are ready to wear your princess hair all day long:)!
Thank you SO much for stopping by Blush & Camo today!
xx Julianna