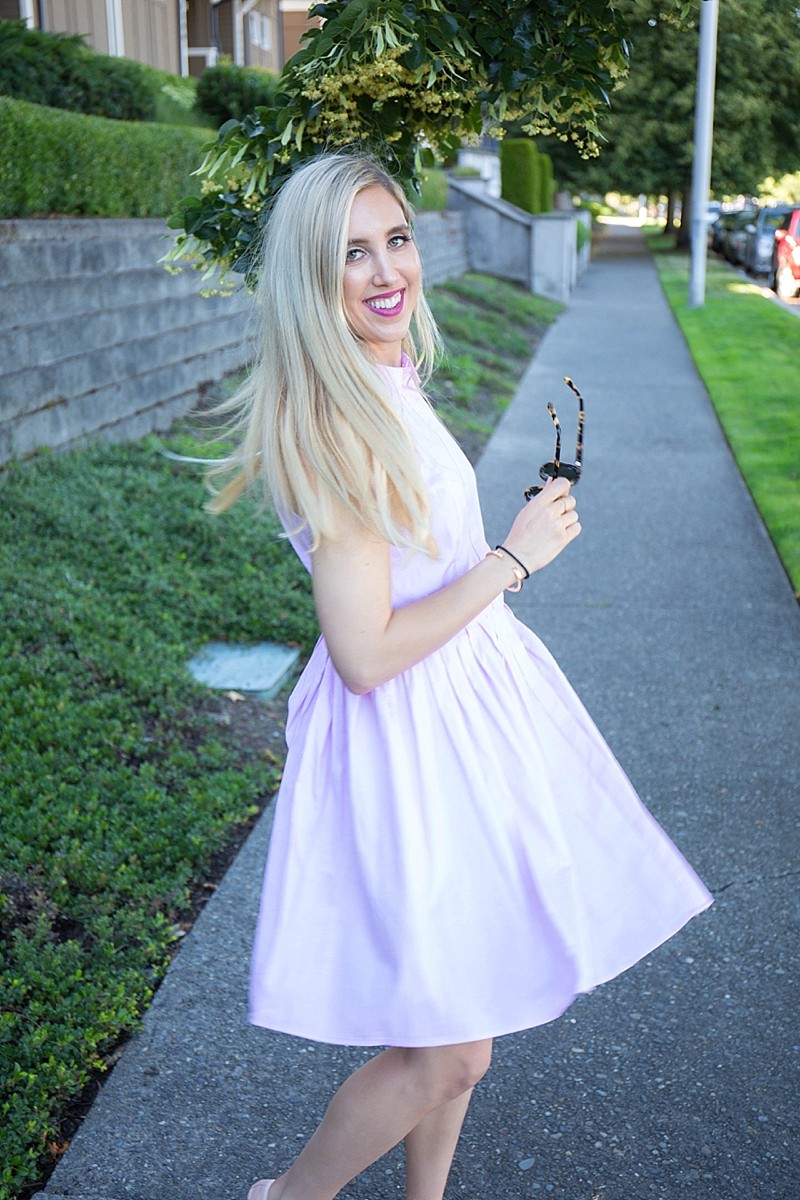 Hey, Gorgeous! I am always testing out new beauty products (Chuck has to cover my eyes if we walk past a Sephora. I have an addiction!) and love trying out new beauty trends, crazes, or finally getting around to testing out beauty must have's with serious staying power (i.e. the coveted Beauty Blender).
The one area where I don't experiment as much is my hair. Don't get me wrong, I am COMPLETELY braid obsessed and love trying out new hairstyles- but when it comes to products or new hair colors I'm pretty much set in my ways.
So when Irresistible Me contacted me about their hair extensions I was hesitant at first. I had recently purchased clip in hair extensions to wear on my wedding day because #mermaid hair. I purchased my original hair extensions from a company that is really well known, but I have to admit I wasn't that happy when I got them in the mail.
I was very honest about Irresistible Me when they contacted me and told them I would give an honest review of the hair extensions to my readers. They were totally on board, and in fact, encouraged I was as honest as possible!
So here it goes! My honest assesment of my Irresitable Me hair extensions, PLUS I'm sharing how to put them:).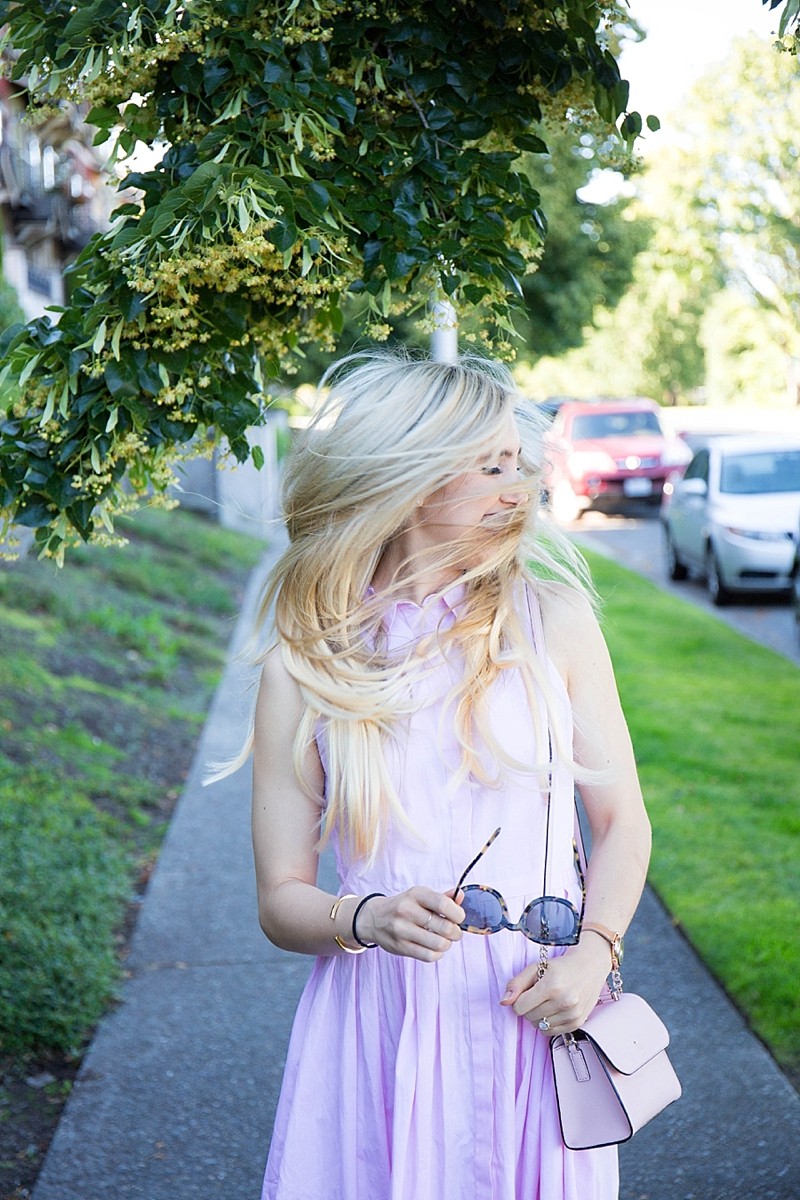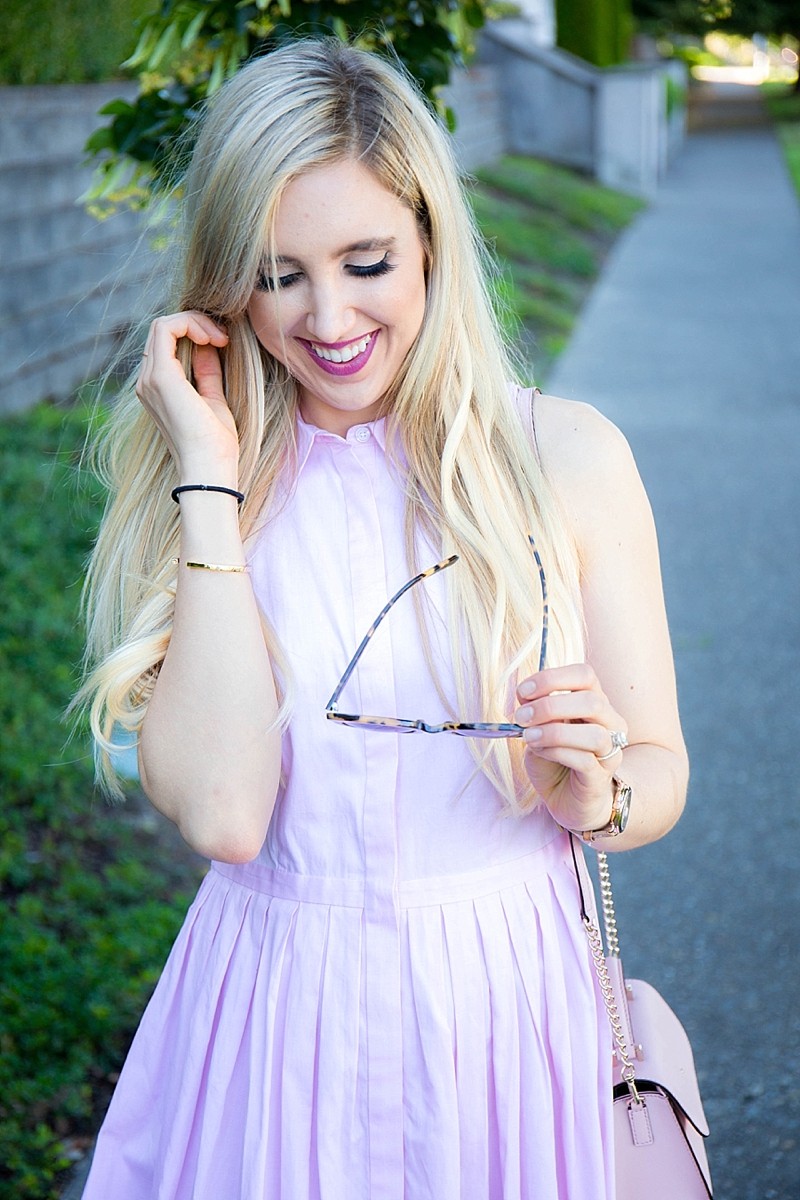 THE REVIEW
The hair extensions I received were the Royal Remy Hair 18″ 200 gram in the color platinum. I loved the packaging because the box the extensions came in was small enough to fit into your closet and not take up tons of space and sturdy enough to last a few years and not fall apart (#win!).
When I pulled the my Irresistible Me hair extensions out of the box I was shocked at how thick, long, and really well made the extensions were. I was just blown away by the quality of the hair. I also tried brushing the hair through with my fingers and there was no shedding at all.
One of my favorite aspects of these extensions is that the bottoms of the wefts are just as thick as the top of the weft. Some hair extensions will look super stringy at the bottom of the weft which is not a good look!
My 200 gram pack came with 10 pieces – 1 pc of 4 clips (7.5″), 2 pcs of 3 clips (6″), 5 pcs of 2 clips (4″), 2 pcs of 1 clip (1.2″) which is a TON of hair.
I am obsessed with the platinum blonde shade my hair extensions came in. The blonde isn't too bright where it will make women with asher blonde shades look yellow, and they blended seamlessly into my hair color! There was a slight pinkish tint from the lowlights in the hair extensions, but I plan on using Clairol Shimmer Lights to get out some of that color!
Putting the extensions into my hair was super easy because the clips grip right into your hair and don't slip. This is so important when wearing extensions all day, or for a special event (you don't want anybody to know!).
When I put in all the extensions at once my head felt a little heavier (I mean, I have a TON of hair in right now), but after a few minutes I adjusted and couldn't even feel them.
My hair looked significantly thicker and I felt super glamorous with them in!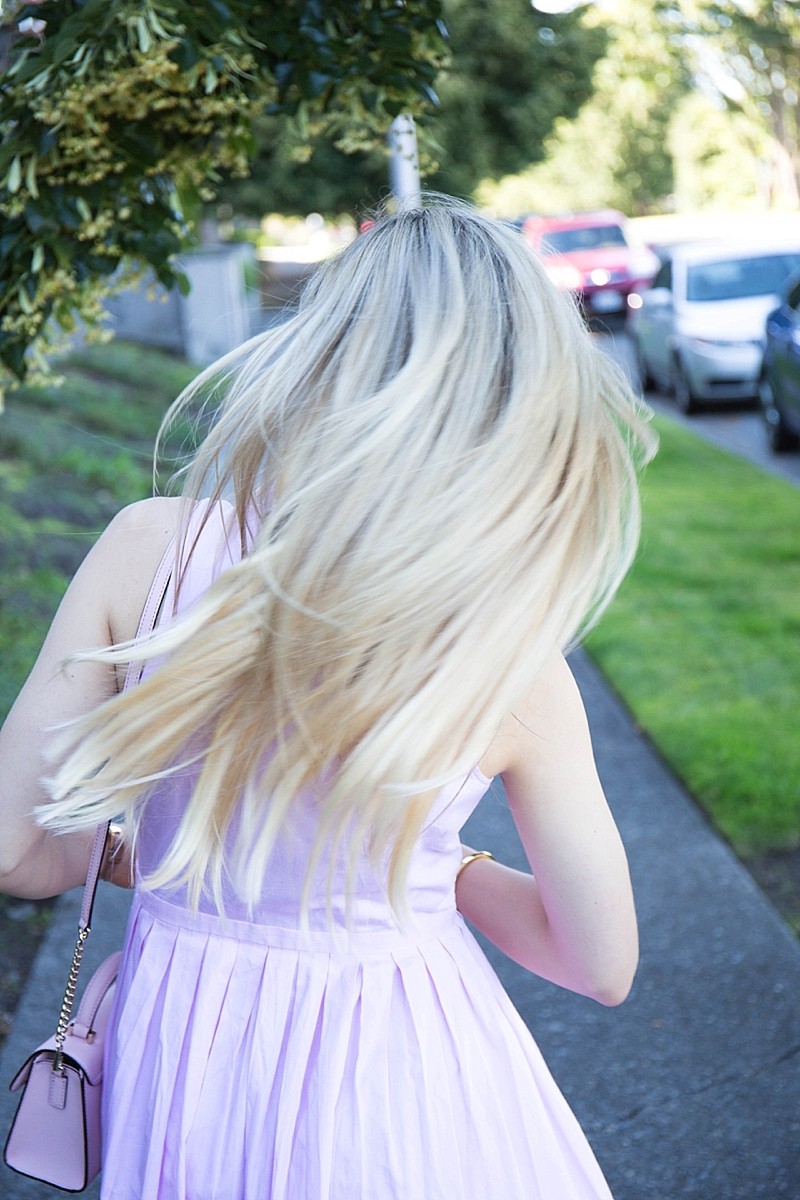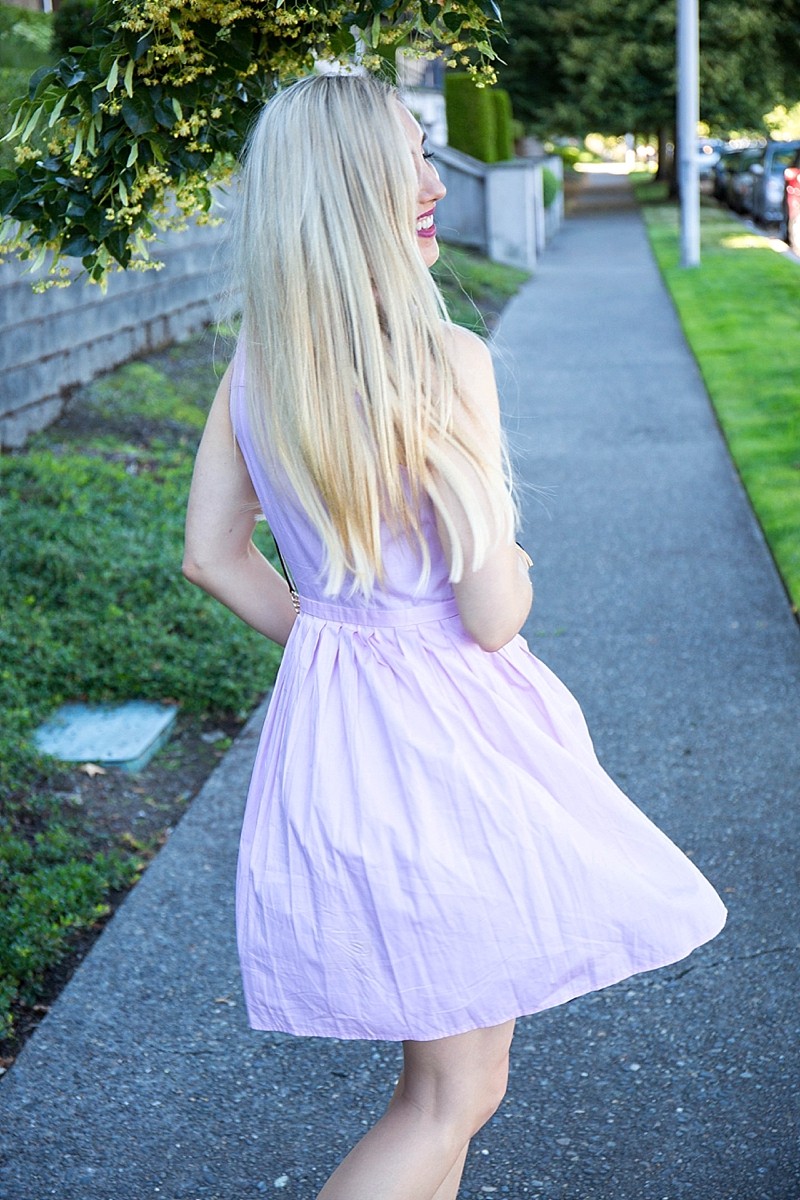 OVERALL ASSESSMENT
After starting this whole process as a complete skeptic I am completely  in LOVE with this brand. If you are in the market for hair extensions, or are simply curious about trying them out I would highly recommend Irresistible Me hair extensions. My experience was so positive with this brand I plan on using them for my wedding day (which is saying a lot because I have been planning my beauty routine for months!) to achieve extra thickness and length in my wedding day hairstyle!
The price point of the extensions is not outrageous for the quality you are receiving either so that is just another bonus to this amazing brand!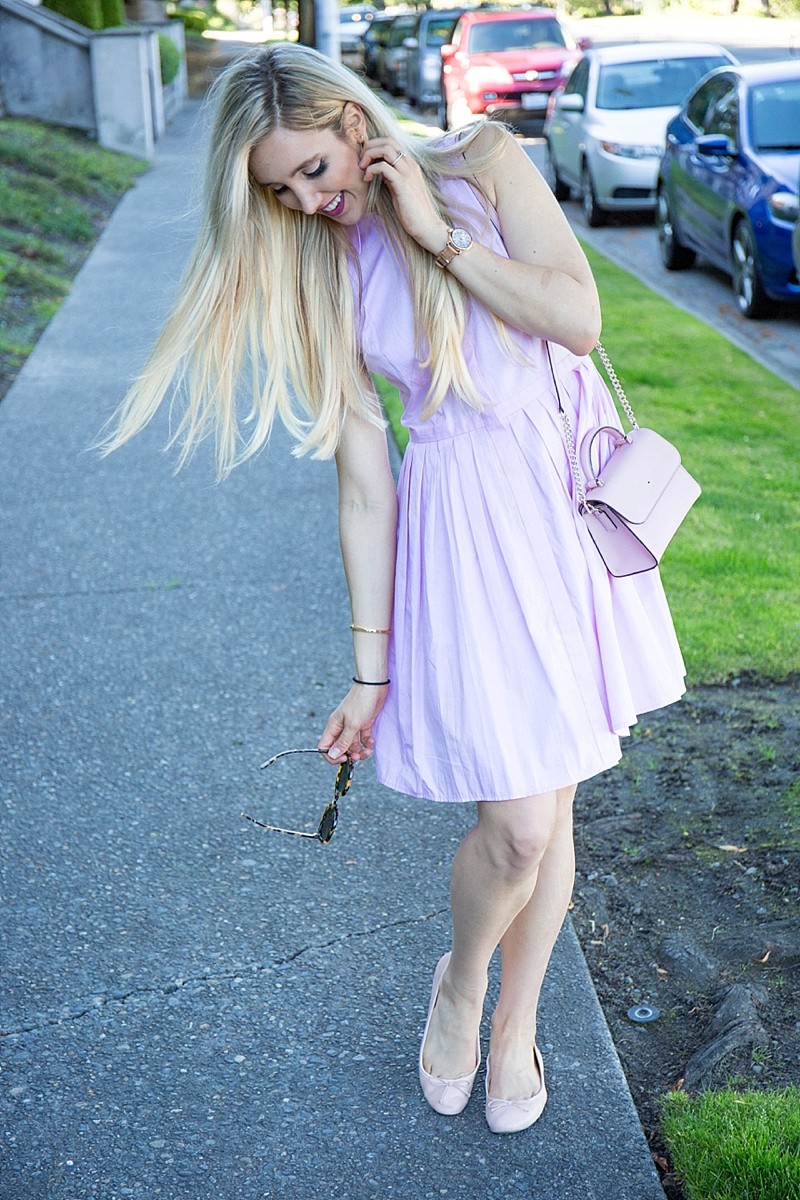 HOW TO PUT IN YOUR HAIR EXTENSIONS
The trick to putting in hair extensions is to start with the larger wefts at the bottom of your hair and then work your way up towards the top of your head and add in the smaller wefts! I promise, it's easy! Putting in hair extensions may feel awkward at first, but you'll get the hang of it in no time!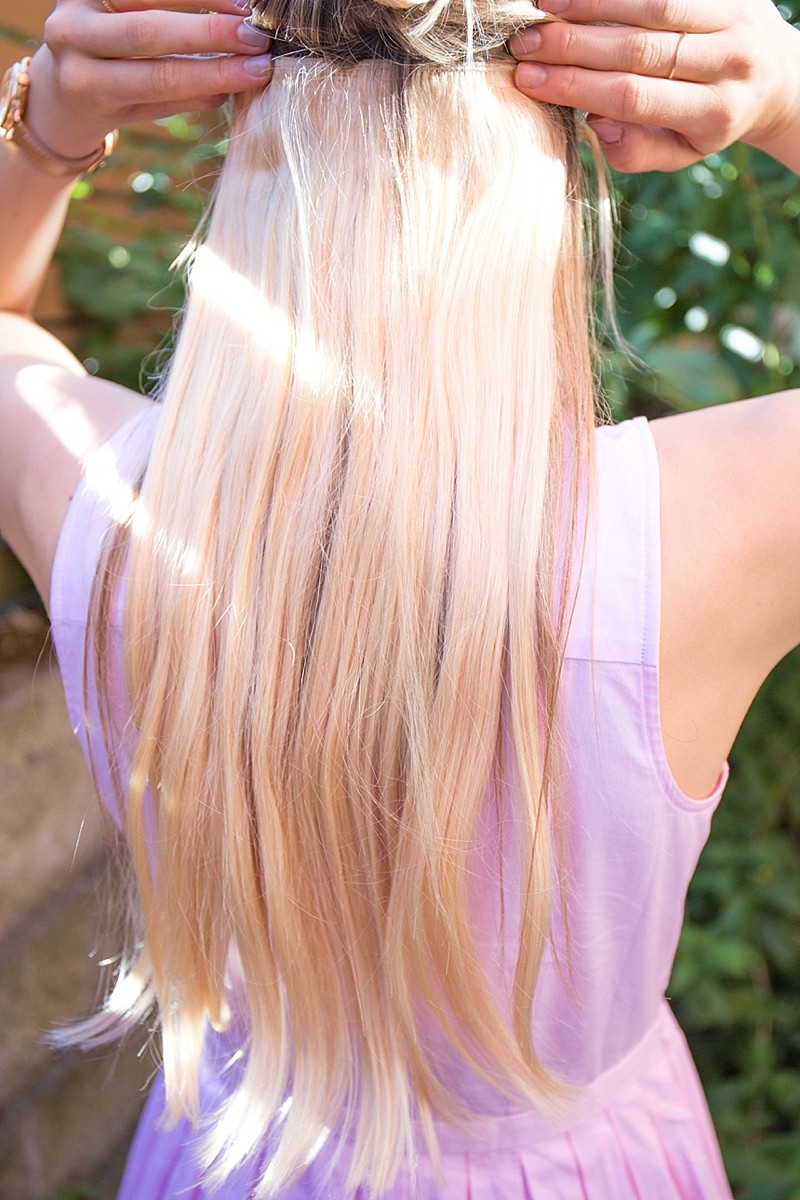 1.) I started out with my largest weft and clipped it into the nape of my neck. When clipping in the extensions I like to move the clip up and down on the root of my hair to tease it a little bit and it really helps the clip to stay put and not move around!
2.) After the largest weft is put into place I put the next weft at the center of my ear. I do the same motion with the clips as I am inserting them in.
3.) The third weft gets clipped in right around the top of your ear.
4.) For the smaller wefts I leave that up to personal preference. Some ladies like to put hair extensions closer to their face while others leave them farther back! It's entirely up to you and what looks best with your hair:)!
EXCITING NEWS! Today is the first day you can purchase your Seattle Style Lab tickets by clicking this link
here
! Use code "Blush&Camo" for $10 off admission! This event is a half day workshop on 20 August 2016 where savvy creatives and bloggers looking to learn more about their craft! There will be classes on copywriting, branding, and social media with tons of bonus products like a FREE workbook and swag bag! If you live in the Seattle area you don't want to miss out on this opportunity!
Thank you SO much for stopping by Blush & Camo!
xx Julianna
Dress- Ann Taylor (last season) but similar one here
Purse- Kate Spade (sold out) very similar one here
Sunglasses- Karen Walker 
Watch- Shinola