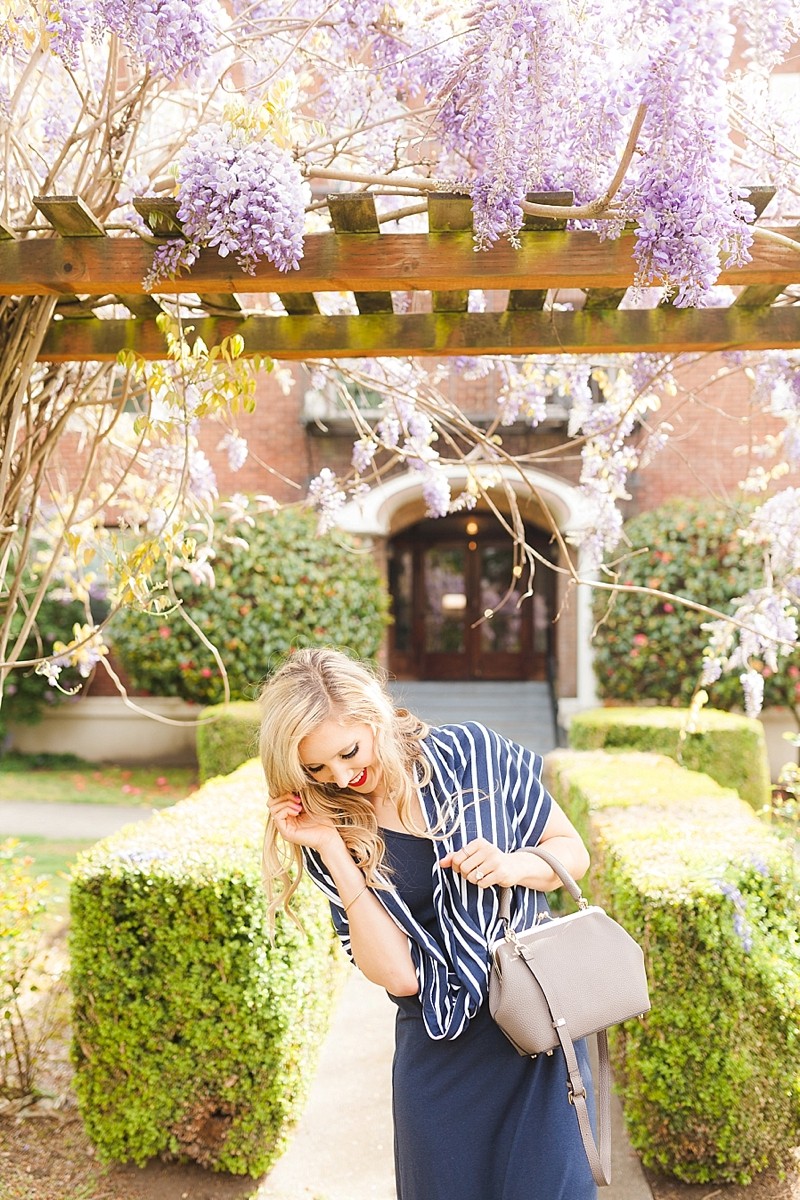 Hello, Blush Babes! Spring is quickly turning into summer which means stronger rays from the sun and a higher potential for skin damage. I know Blush Babes want the best beauty tips to protect their skin from the sun's harmful rays so that's why I've partnered with the CEO of SUMMERSKIN (her name is Summer which is perfect!) to discuss a very important topic- skin protection.
Together, we are sharing 4 ways to protect your beautiful skin from the sun and talking about SUMMERSKIN's beautiful clothing line. All of SUMMERSKIN's clothing is made with Ultra Protection Fabric (UPF) which blocks 98% of the sun's harmful UV rays!
This is a fashion AND beauty packed post so let's get styling!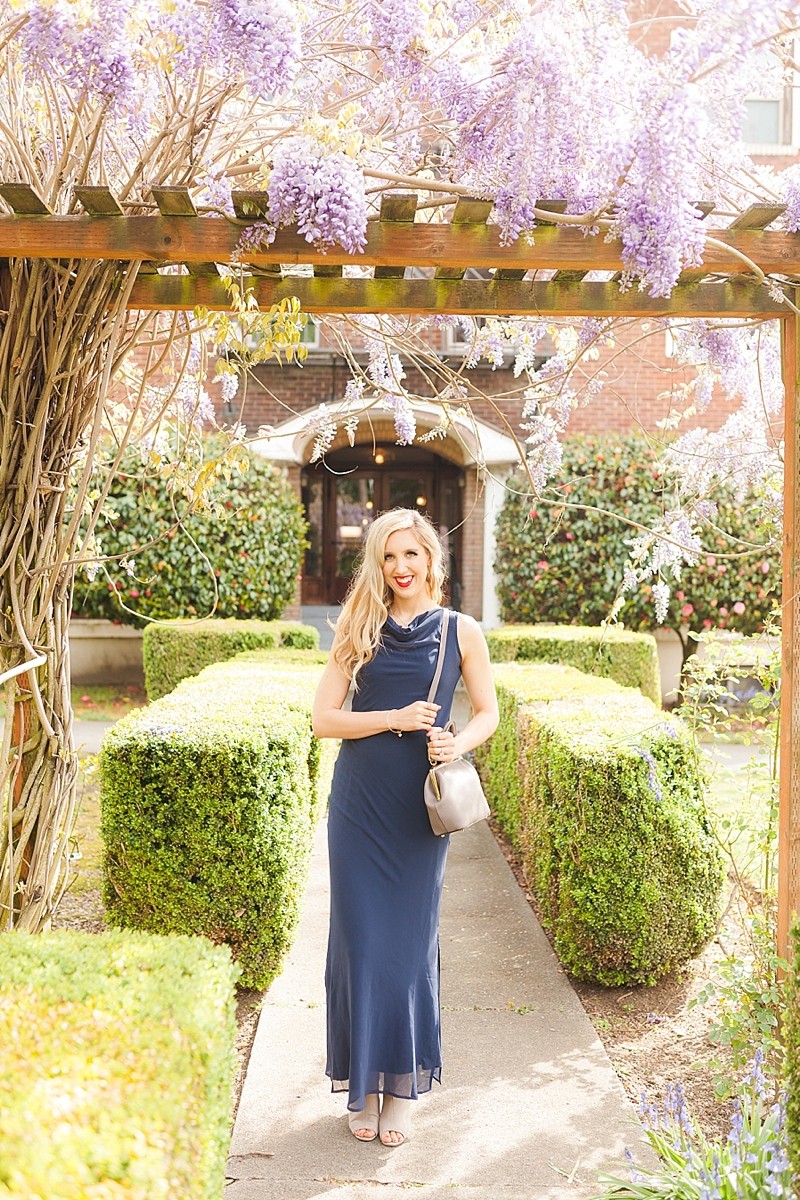 WHY SUN PROTECTION IS SO IMPORTANT TO ME
My junior and senior year in high school I went to a tanning bed every single day (not exaggerating) and fake baked for twenty minutes. Think about that for a minute. I was in a tanning bed every single day for two years. That's the equivalent of being in a tanning bed for 10 straight days or 240 hours.
I wish someone would have shared with me the damage I was doing to my skin and the side effects of fake baking- especially at such an early age.  According to experts, people who use tanning beds under the age of 30 have a 75% increased risk of developing melanoma. Plus, the damage you do to your skin at an earlier age increases premature aging.
The damage I did to my skin between the ages of 16-18 is still relevant to me today. I go to a dermatologist at least once a year to get all my freckles and moles checked to ensure none are dangerous. From those visits I've had 5 moles removed and biopsied because the doctor said they looked potentially cancerous. Thank goodness the results all came back as negative for any type of cancer or skin issue.
When Summer contacted me about her company SUMMERSKIN I jumped at the opportunity to work with such a #blushboss (see what I did there?!) and because of my personal history with sun damage.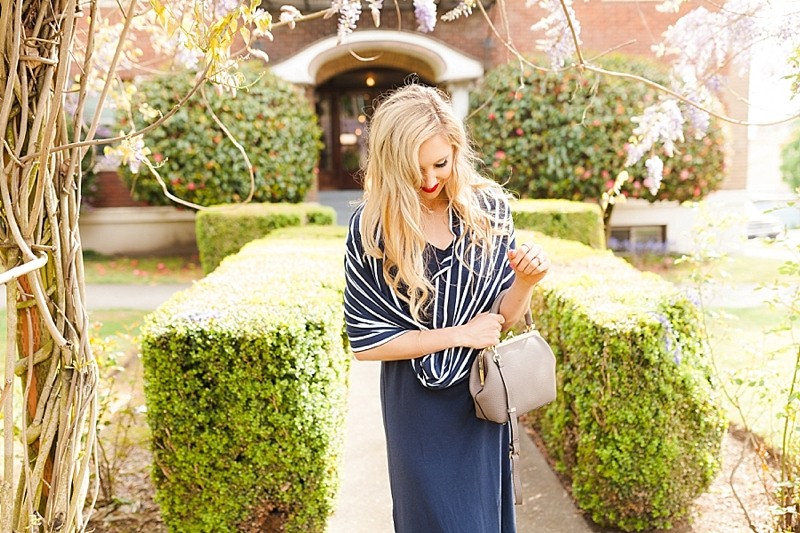 WHAT IS SUMMERSKIN
Summer was 26 when she was diagnosed with melanoma on her left leg. She caught the cancer early and her dermatologist recommended she start wearing clothing with UPF fabric. When Summer looked around the internet to see what options were available she was not impressed. Determined to look stylish and protect her skin from the sun SUMMERSKIN was created!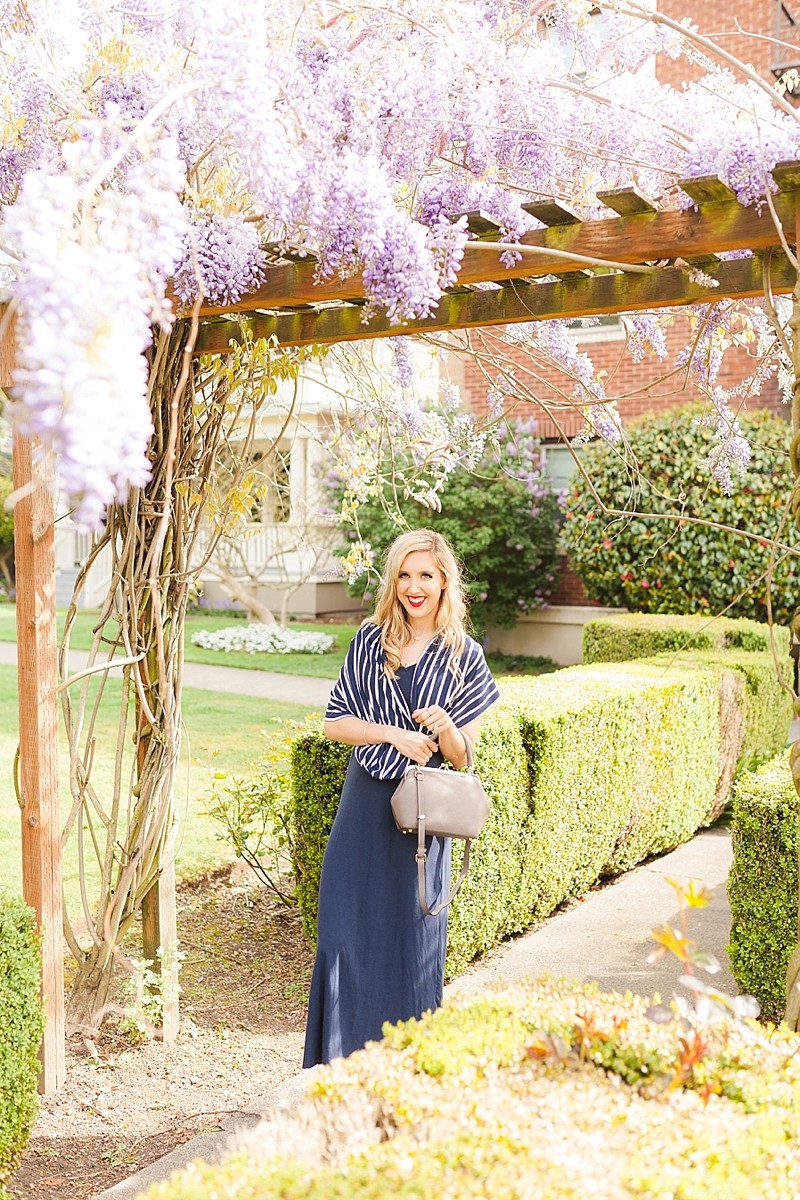 ABOUT SUMMERSKIN
SUMMERSKIN is a company where ALL the clothes are created with UPF 50+ fabric (which is the highest quality available and labeled as "excellent sun protection"). Just to compare how Summer's clothes compare to your typical clothes you purchase at the mall- a standard t-shirt typically contains UPF 5-7.
Today I am wearing the "Your Favorite Maxi Dress" in Navy, the "Your Endless Summer Wrap" and the Sheer Overlay. When I received my dress I thought the it might be uncomfortable just because I had never worn any clothes with UPF fabric. I was totally wrong. This maxi dress is ultra soft, comfortable, and lays perfectly on my body.
One of my favorite parts about this brand is that ability to dress up or down a look. Simply by slipping on the sheer overlay my look went from day to night in less than 30 seconds!
Some of SUMMERSKIN's other amazing pieces are the "Your Perfect Chambray Shirt Dress" I am currently #swooning over and "Your Easy Palazzo Pants."
If you're not convinced to try out some of SUMMERSKIN's pieces the entire line is dermatologist recommended and their customer service is amazing!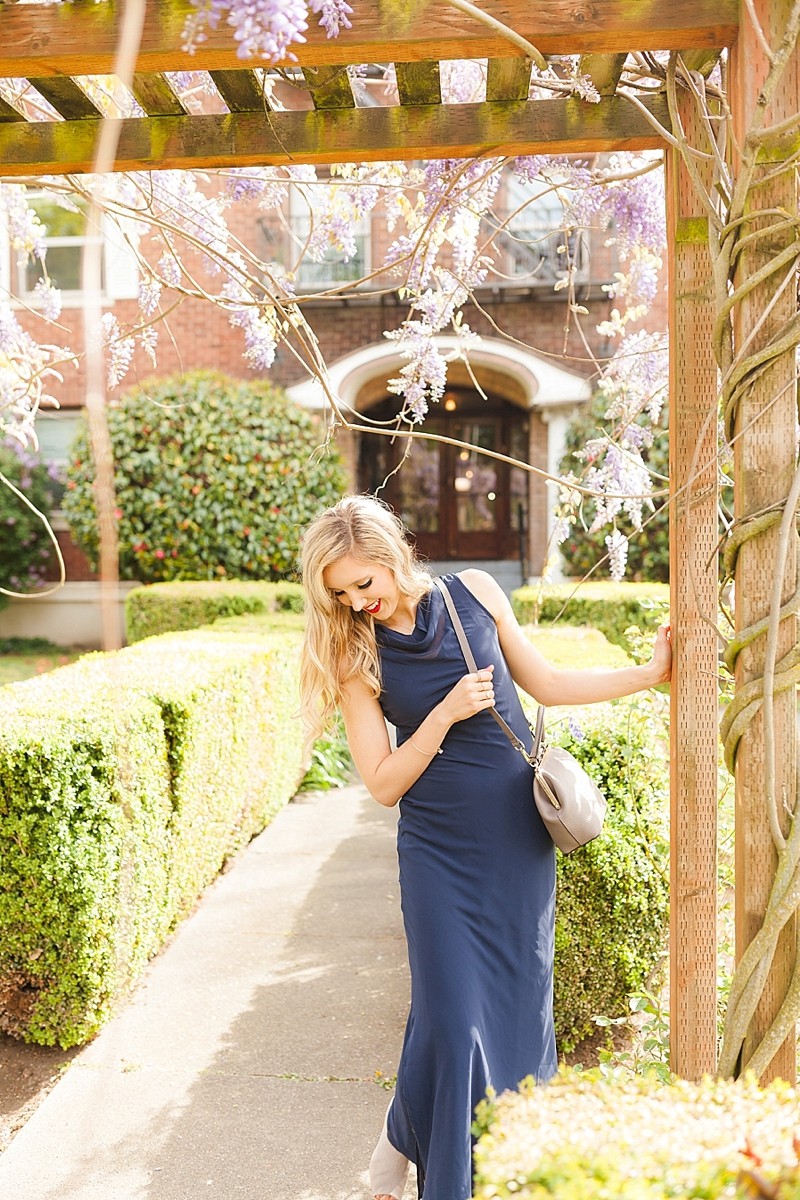 4 TIPS TO PROTECT YOUR SKIN FROM SUN DAMAGE
USE SUNSCREEN
This beauty tip may seem obvious, but I am guilty of not doing this every single day! To ensure you are putting sunscreen on your face every day there are makeup products available with SPF built into their formula. When I was deployed I used some of these products every single day and was one of the few people who never got burned!
MD Solar Sciences Mineral Crème SPF 50– This product is a sunscreen and also acts as a makeup primer. I used this product when I was deployed and love it so much because not only does it protect your skin from sun damage but also helps to reverse the effects of sun damage by having elements in its formula such vitamin C to help improve skin tone over time!
Peter Thomas Roth Broad Spectrum SPF 30 Color Corrector CC Cream– I am obsessed with this product and it glides onto the skin. I use this as a foundation most days at work and LOVE it. Not only does this product help to even out skin tone and fade away sun spots, but there is also SPF 30 added into the formula! I cannot recommend this product enough!
Ole Henricksen Truth Reveled Vitamin C Super Crème SPF 15– Start your morning off right with this creamy moisturizer containing SPF 15. I love this product because of how moisturizing it is, but the only downside is the price.
For a more affordable option opt for
Josie Maran Argan Daily Moisturizer SPF 47– This lightweight formula will not only hydrate your skin but protect your skin from potential sun damage! (#beautywin!)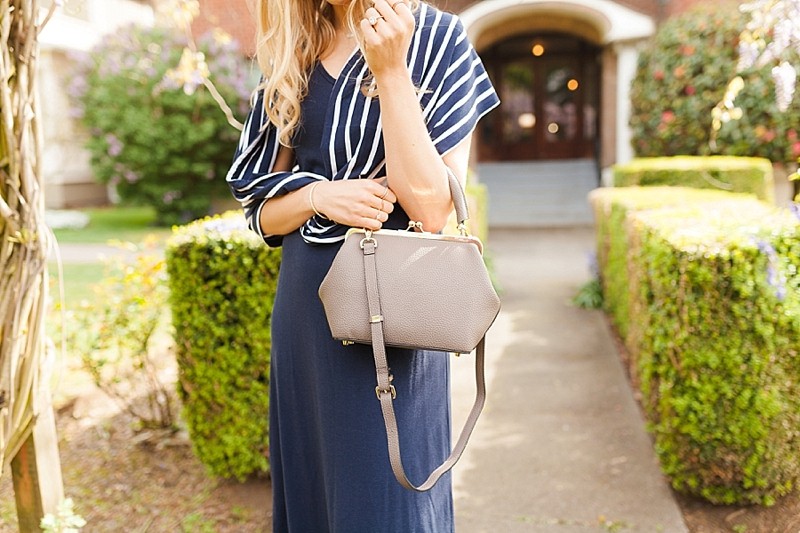 STAY IN THE SHADE WHEN POSSIBLE
During the hottest time of the day, usually around two o'clock in the afternoon, try and stay in the shade as much as possible. This will prevent your skin from over exposure to the sun and prevent harmful UV ray effects such as premature aging and sun spots!
WEAR A FLOPPY HAT
Use the sun as an excuse to pull out your favorite floppy hat to help protect your face from the sun! I love these options here, here, and here!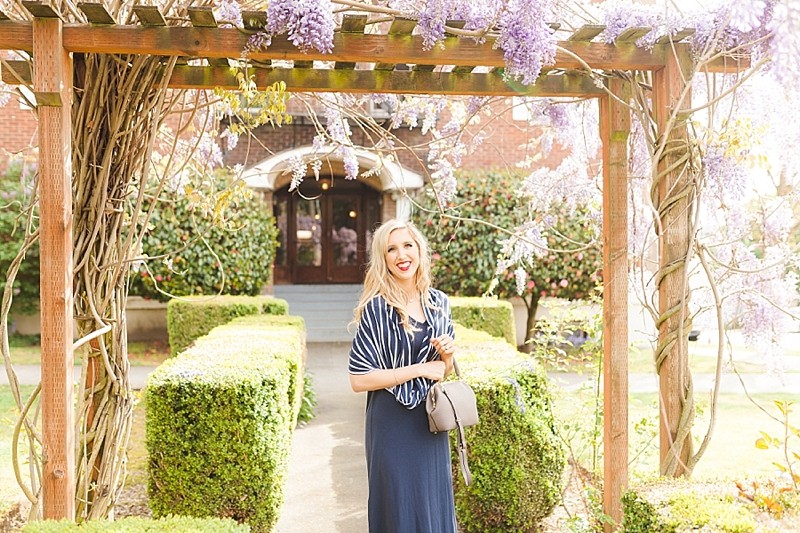 EAT FOODS HIGH IN ANTIOXIDANTS
Yes, you can totally protect your skin simply by the food you eat! Look for items rich in antioxidants. Examples include:
Wild Salmon
Blueberries
Blackberries
Apples
Green Tea
Cocoa
Tomatoes
Watermelon
Broccoli sprouts (which sound gross, but all in the name of beauty- right?!)
Ginger
What did you think of today's post?! Do you have any tips on sun protection? I would love for you to leave a comment below and let me know your thoughts! Don't forget to follow me along on Instagram, Pinterest, and Twitter for for style inspo!
Thank you so much for stopping by Blush & Camo!
Xx Julianna
*Thank you to SUMMERSKIN for sponsoring this post