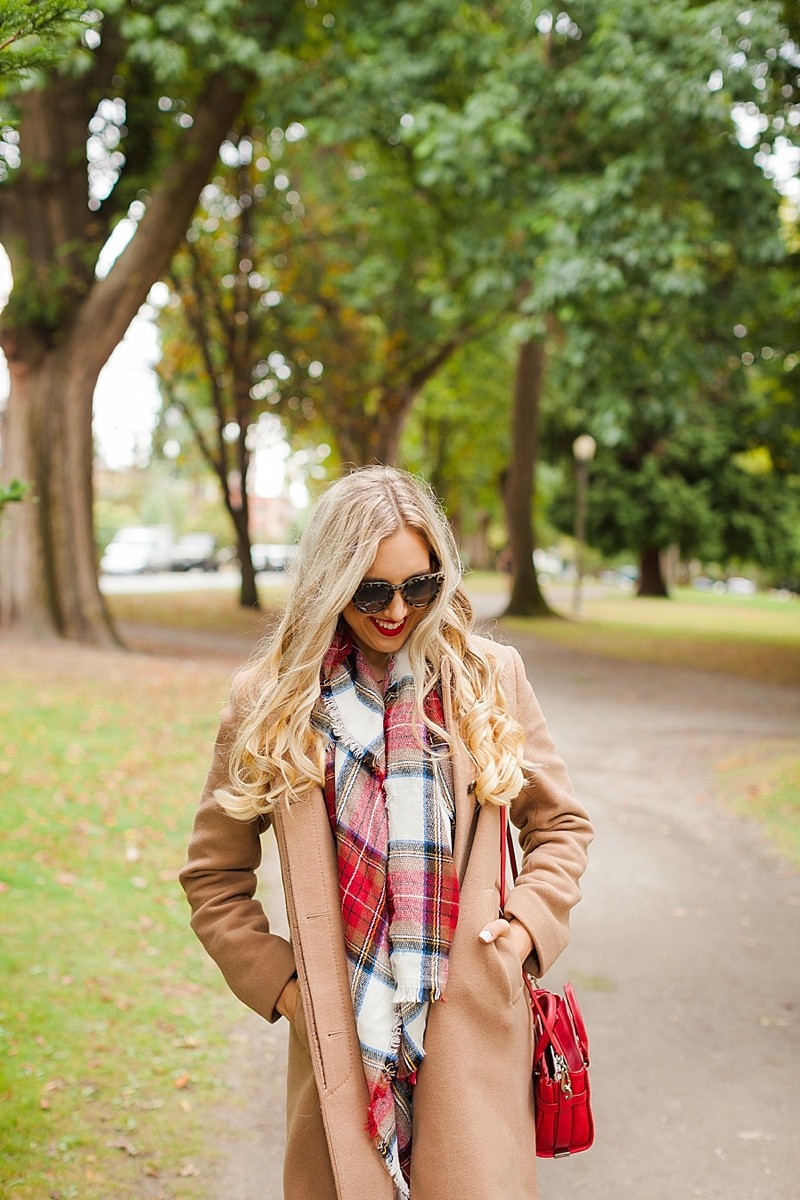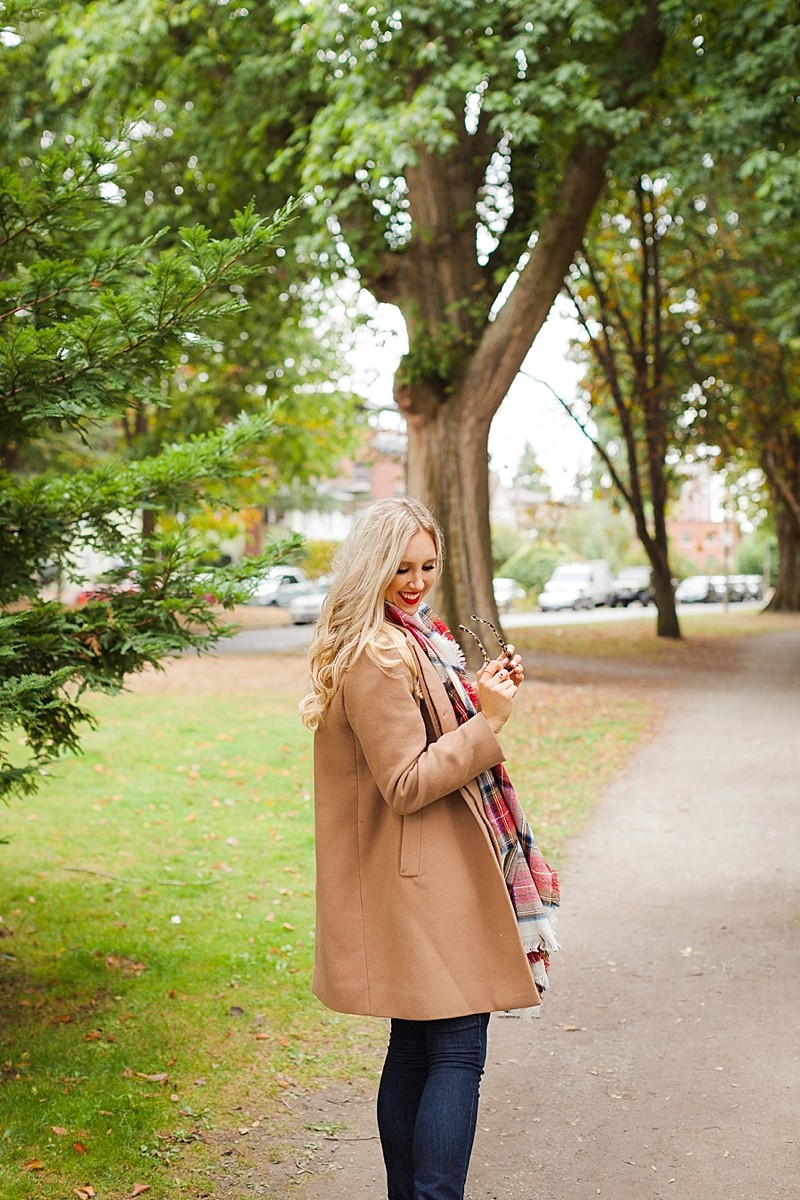 Hello, Gorgeous!
Before we even get today's post started the "How To Budget and Build Your Dream Wardrobe" FREE guide is officially here! In this 30 page guide + 2 worksheets I'm sharing how I budget my clothes (and how you can too!), the best places to shop on your budget, the key to creating a dream wardrobe, and everything you want to know about purchasing designer pieces on a serious budget!
Sound amazing to you?! Then Click Here to Get Your FREE Guide! right now! 
Ok, let's get this style post started:).
Today I'm sharing the top 4 fall items every It Girl should own. Fall is runway season. You have #NYFW, Paris fashion week, and even Milan! Fall is also the season where you can pile on those layers and really showcase your style so it's also your runway season too, babe!
I am leaving these items relatively broad because I know each Blush Babe has her own personal style preference (that's what makes you ladies amazing!).
Let's elevate your style!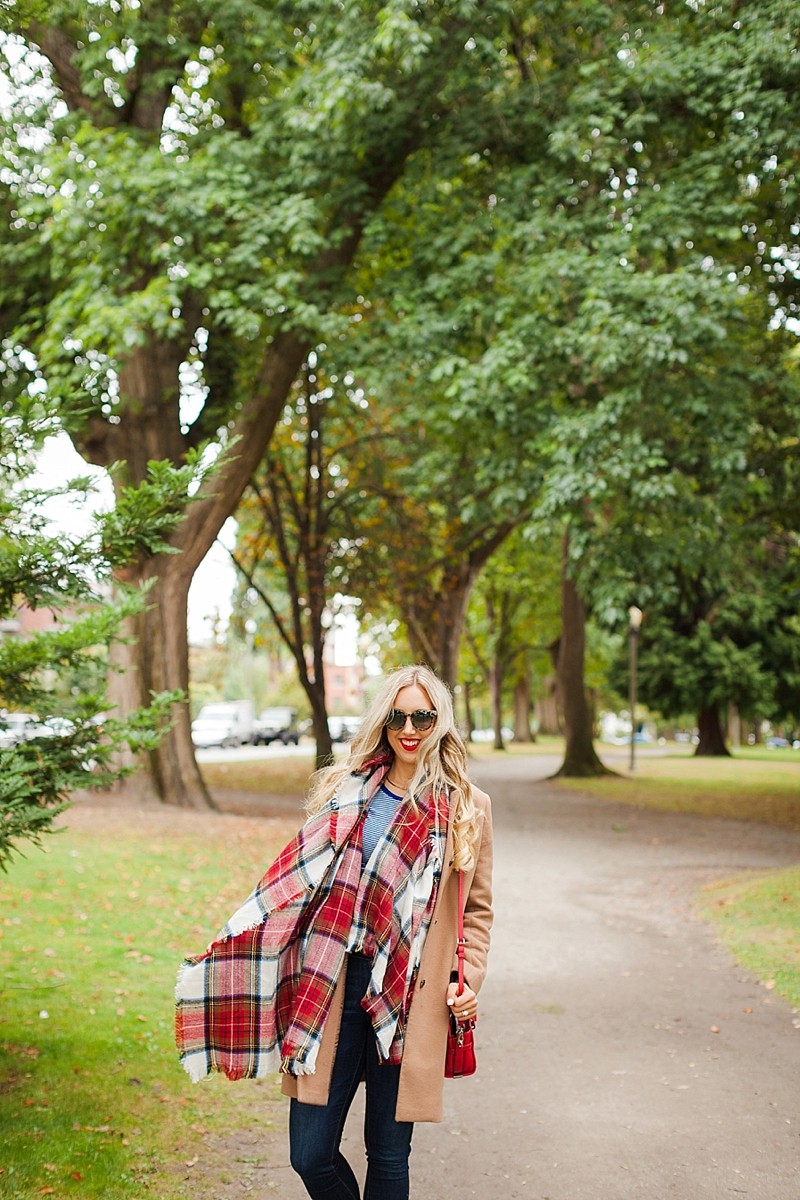 A MULTIPURPOSE JACKET
When the cold temps start to creep into September it's essential to own a coat you can wear with tons of fall looks! The reason you want to do this is because having a jacket you know will look amazing ensures you're always warm, cuts back on time looking for additional layers in your wardrobe, and it's a trusted piece in your closet (I mean, I mentioned it keeps you super warm and stylish, right?!).
Just a few jackets that would look amazing this season include:
Trendy:
Bomber Jacket
Duster coat
Faux Fur
Cape
Suede Jacket
Classic:
Pea Coat
Trench Coat
Leather Jacket
It doesn't matter which option you choose so long as you know you're going to get a ton of use out of your coat this season! I always opt for the more classic pieces to start building my wardrobe with and then branching out to the trendier pieces!
Take a look at the "classic" list. If you already own one of the three (or all three!) then start adding some of the coats from the "trendy" column to your closet such as a bomber jacket- this season's must have!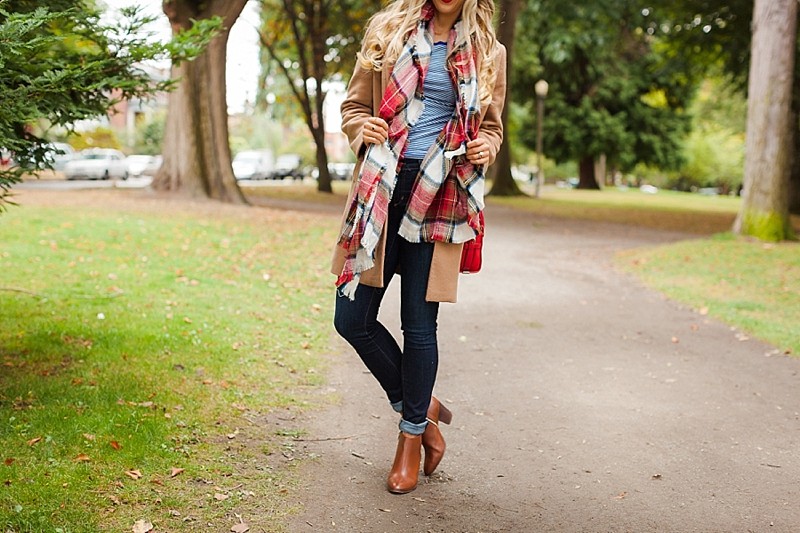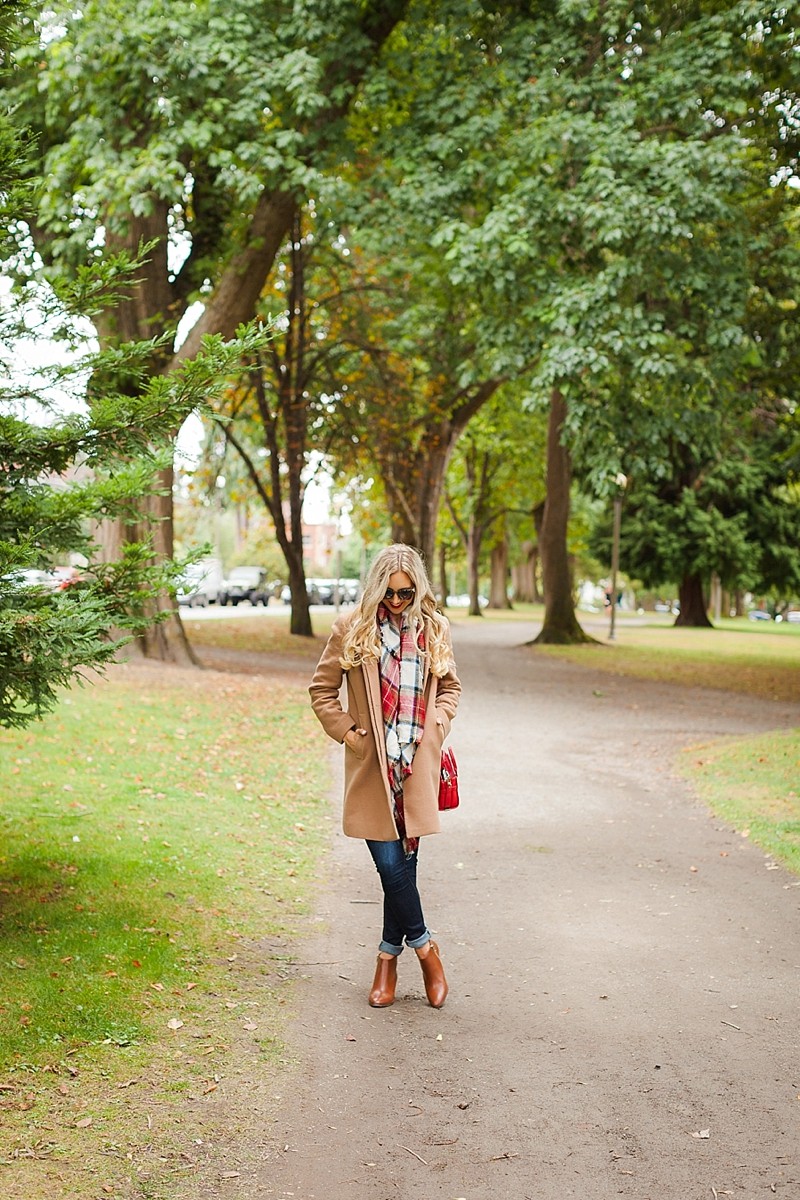 A GREAT PAIR OF JEANS
Let's be honest with ourselves, ladies. We love to rock denim in the fall and winter. Jeans are what we wear probably 90% of the time if we aren't in our work uniform or attire. Do yourself, and your closet, and huge favor and splurge on an amazing pair of jeans.
The reason you want to spend a little bit more money on a pair of amazing jeans is because…
The fit is amazing. This means your butt is going to look (insert multiple emoji praise hands here!).
The material is softer and more comfortable to wear (I cannot scientifically prove this, but from my experience of higher quality denim the material is always softer and I can wear those pants for days!).
The quality will last you season after season.
When looking for the perfect pair of denim I know the choices out there are daunting. There are so many options to choose from!
I highly recommend starting with a fit of your personal style preference such as high rise, bell bottoms, skinny jeans, boyfriend jeans, etc… Then, once you have the fit you know you'll rock the most, start out with a darker wash denim. The reason for this is because you can dress up or down darker wash jeans so you get more bang for your buck!
Lighter wash jeans are for more casual settings and acid wash jeans are more trendy. Dark wash jeans are classic and you can style them for any occasion!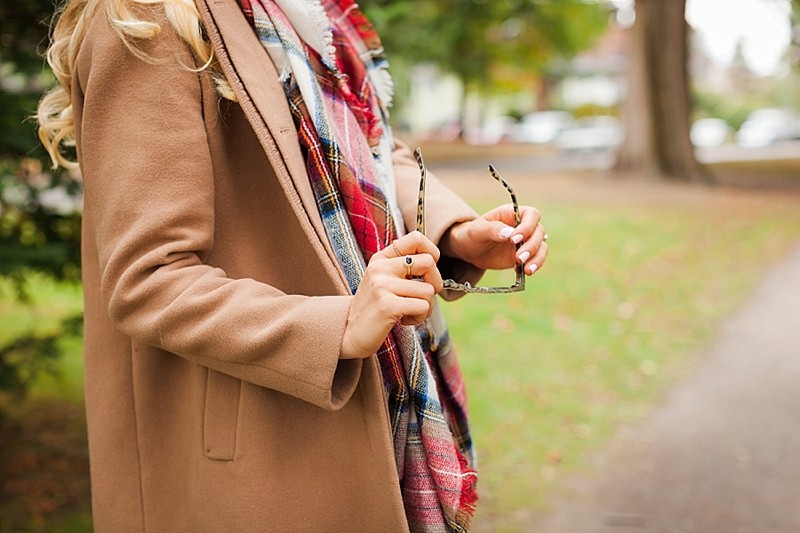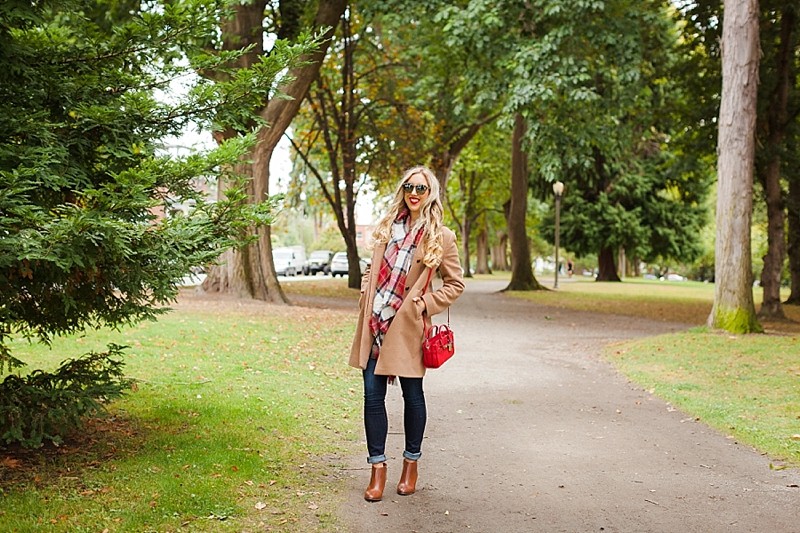 A PAIR OF BOOTS 
This may seem like such an obvious statement, but I didn't own my first pair of booties until 3 years ago (say whatttt?!?!). My comfort zone was definitely flats and I didn't think I needed a pair of booties in my wardrobe. I literally have NO idea what I was thinking and thankfully my sister did an intervention with me and essentially told me I was crazy- buy a pair of boots. So I did and it was the best decision (for my closet, that is!). 
I bought my first pair, the J.Crew booties in today's post, and I haven't ever looked back! In fact, I keep adding boots to my shoe collection at an alarming rate (oops!) but these shoes are perfect for a few reasons. Hear me out…
Boots are never going out of style. Like, ever.
They are perfect for transitioning into fall, the fall season, and winter. You can totally count that as three seasons:). We fashion bloggers do!
Boots instantly add an element of chic to any look.
They keep your feet warm (#priorities!)
Whether you prefer booties, ankle boots, riding boots, or OTK boots- inducing a pair (or five!) into your fall wardrobe is definitely an fall staple every It Girl should own.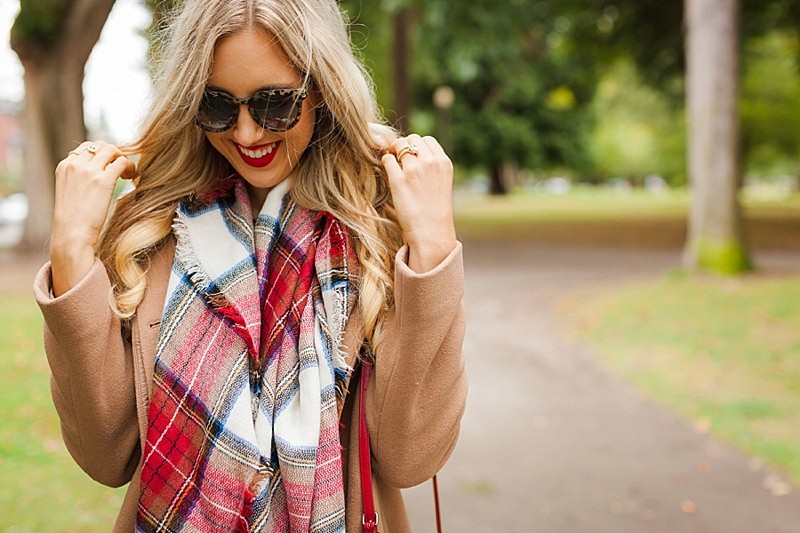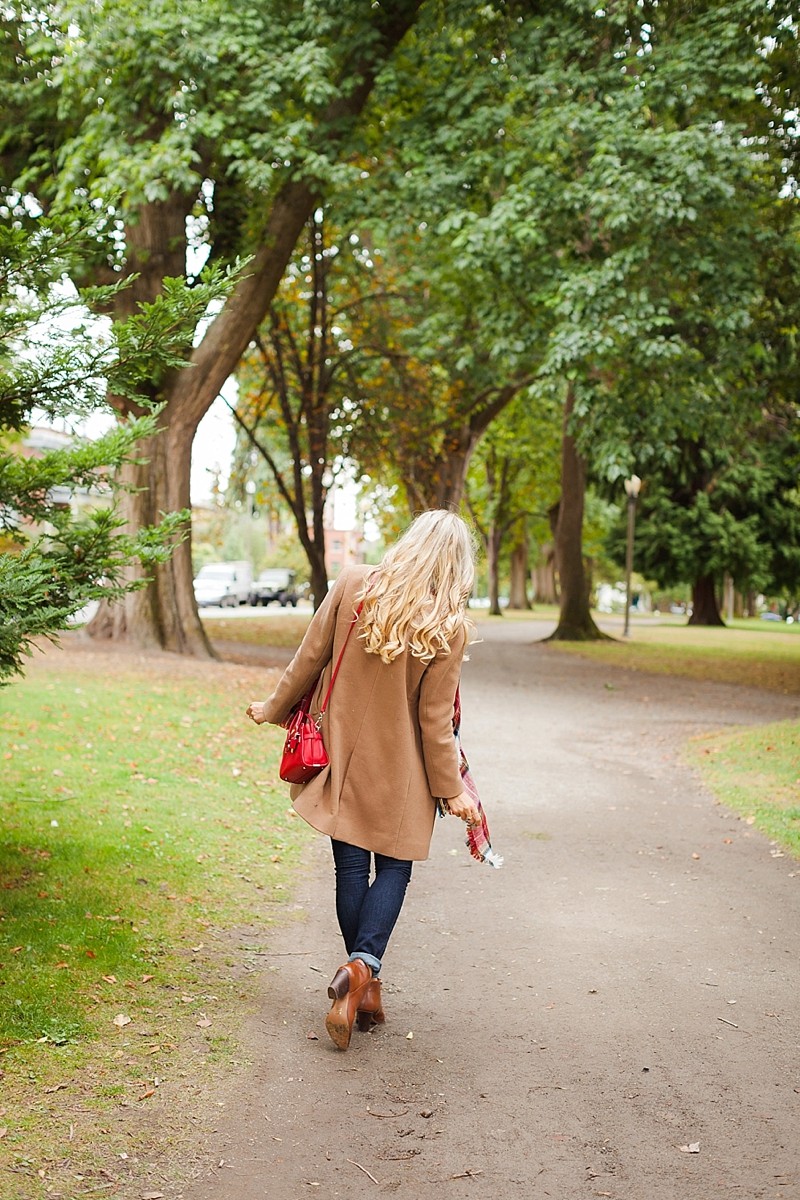 PLAID- ANYTHING PLAID 
It's fall and this means plaid, plaid, oh- and more plaid! This is the easiest style tip in today's post because it doesn't matter what item you're wearing that is plaid so long as it's repping this amazing pattern!
I love adding plaid tops or scarves to incorporate this pattern into my fall outfits and feel free to stock up on TONS of plaid pattern pieces for your closet. This pattern isn't going anywhere anytime soon!
These items are simple to shop for and will also you season after season! Just add a PSL into your hand and you're ready to tackle the day It Girl style:).
I would love to know what your fall staples are and what you can't go the entire season without.
What did you think of today's post? I would love to chat with you in the comments below! Follow me along on 
Instagram
, 
Pinterest
, and
 Facebook 
for daily style inspo! Oh, and don't forget to…
Click Here to Get Your FREE Guide!
Thank you SO much for stopping by Blush & Camo!
xx Julianna
SHOP MY POST
Jeans- Joe's Jeans
Coat- Uniqlo
Booties- J.Crew, sold out, very similar here!
Handbag- Coach
Sunnies- Nordstrom