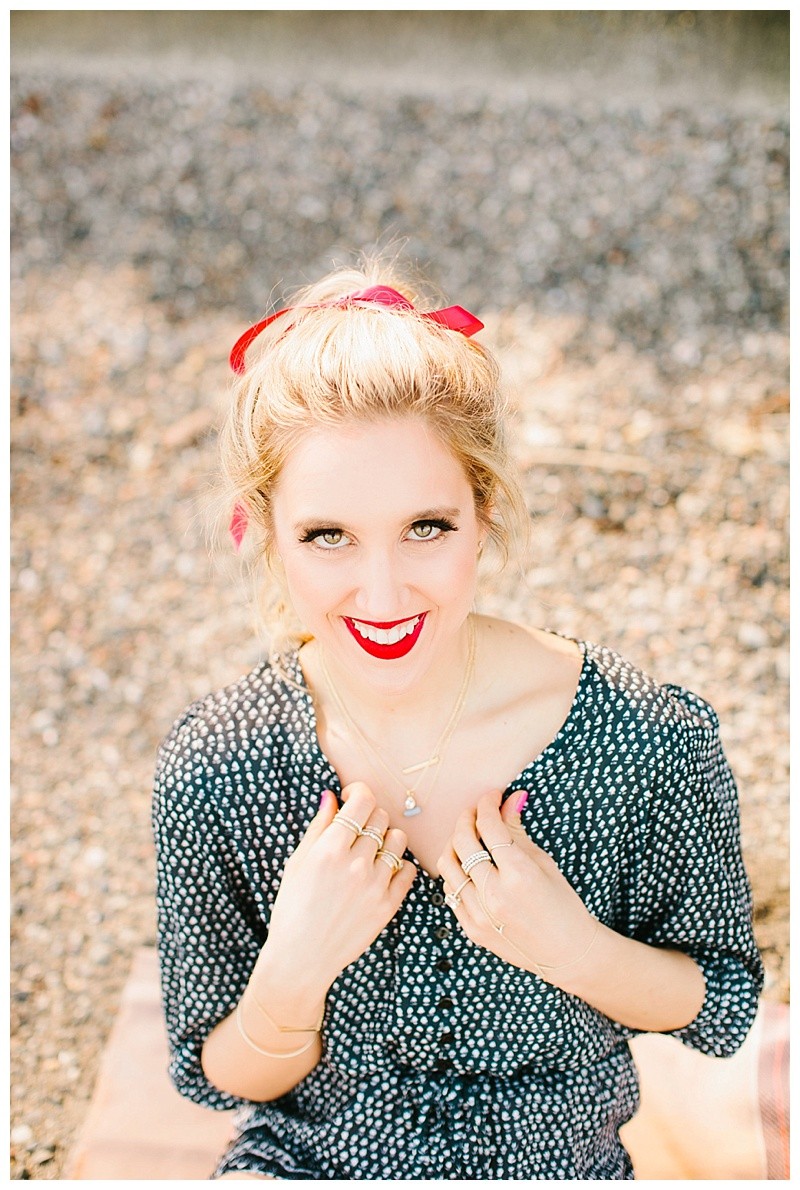 Hello Gorgeous! Today I've partnered with Something Silver to share how to layer your jewelry like an It Girl because
1.) Jewelry is the perfect way to accessorize an outfit.
2.) Layering jewelry is totally chic!
3.) Blush Babes are always looking for new ways to add chic and feminine elements to their looks!
All the jewelry in today's post is from Something Silver and I'm crushing over ALL their delicate pieces (I'm seriously want to own their entire delicate jewelry selection and have considered asking…more than once ;)). I fell in love with this brand when I saw the variety of jewelry they offer from delicate to more statement pieces.
Something Silver believes high quality, stylish jewelry doesn't have to break the bank (#heckyes!) and they have partnered with local designers to create collections exclusively with their company meaning you can't find these jewelry pieces anywhere else! I love the price point their jewelry is and I know you Blush Babes will to so you should totally check out their site after you read how to layer your jewelry like a total #girlboss!
Let's get styling!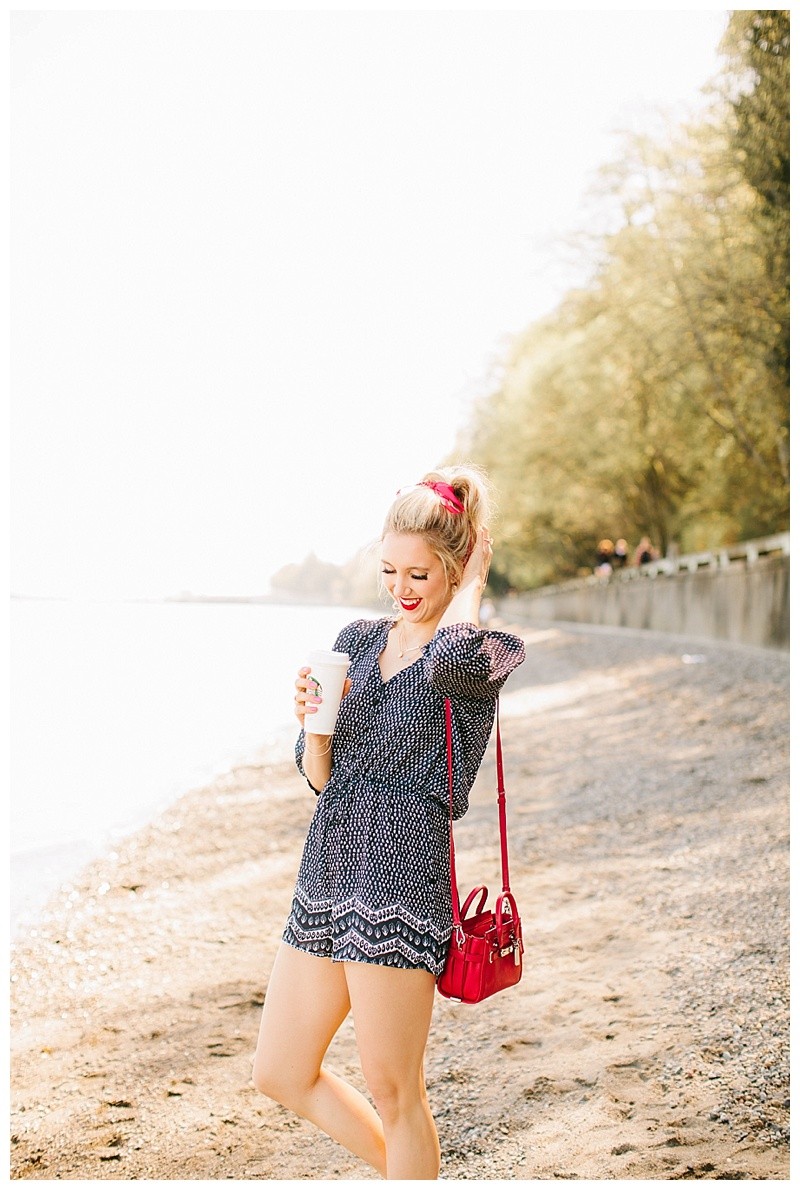 OVERALL JEWLERY LAYERING RULE
The most important trick to layering jewelry, and if you only take one style tip away from today's post, is to only layer with delicate jewelry pieces. The reason you want to do this is because delicate pieces do not become overwhelming when wearing multiple rings, bracelets, and necklaces.
For example, if you wanted to layer multiple cocktail rings, babble necklaces, and cuff bracelets this overall look might not be the chic It Girl vibe we are striving for.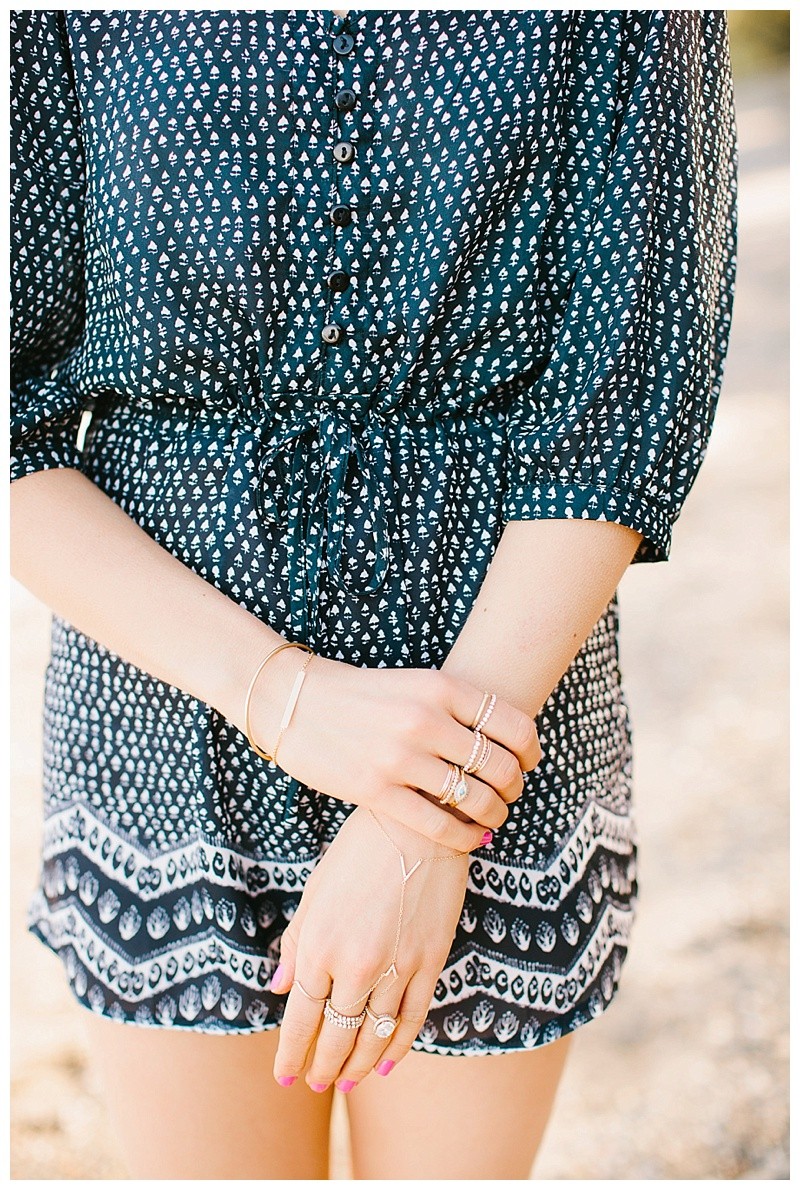 HOW TO LAYER RINGS
Rings are my favorite item of jewelry and I layer my rings every single weekend! Here are the steps to follow to layer your rings like a total pro.
1.) Have at a minimum 7 rings you want to layer for both of your hands. You can pick more if you like but I recommend starting at 7.
2.) Chose a hand you want more rings on than the other. By following this fashion guideline it prevents the jewelry from looking overdone and makes your layering look effortless. There's a nice counterbalance when one hand has slightly more jewelry than the other.
3.) Pick at least three fingers on the hand you decided to layer more more jewelry onto.
4.) Pick at least two fingers on the hand you decided to layer less jewelry onto.
5.) Here is the fun part! Start to layer the rings onto your fingers. The key to creating a perfect balance to ring stacking is to have rings with lots of bling, some rings with just a touch of bling, and some rings with no bling at all.
BONUS STYLE TIP: If bling isn't your thing mixing and matching metals such as silver, gold, and rose gold. This is another chic option!
6.) When stacking your rings you don't need the same number of rings on each finger. Some fingers may have only one ring while others may have 5 rings stacked on them!
I am wearing the Gold Evil Eye, Joanne Joseph, Smooth and Chevron ring, Tiny Hammered gold filled, CZ and matte gold, and CZ stretch rings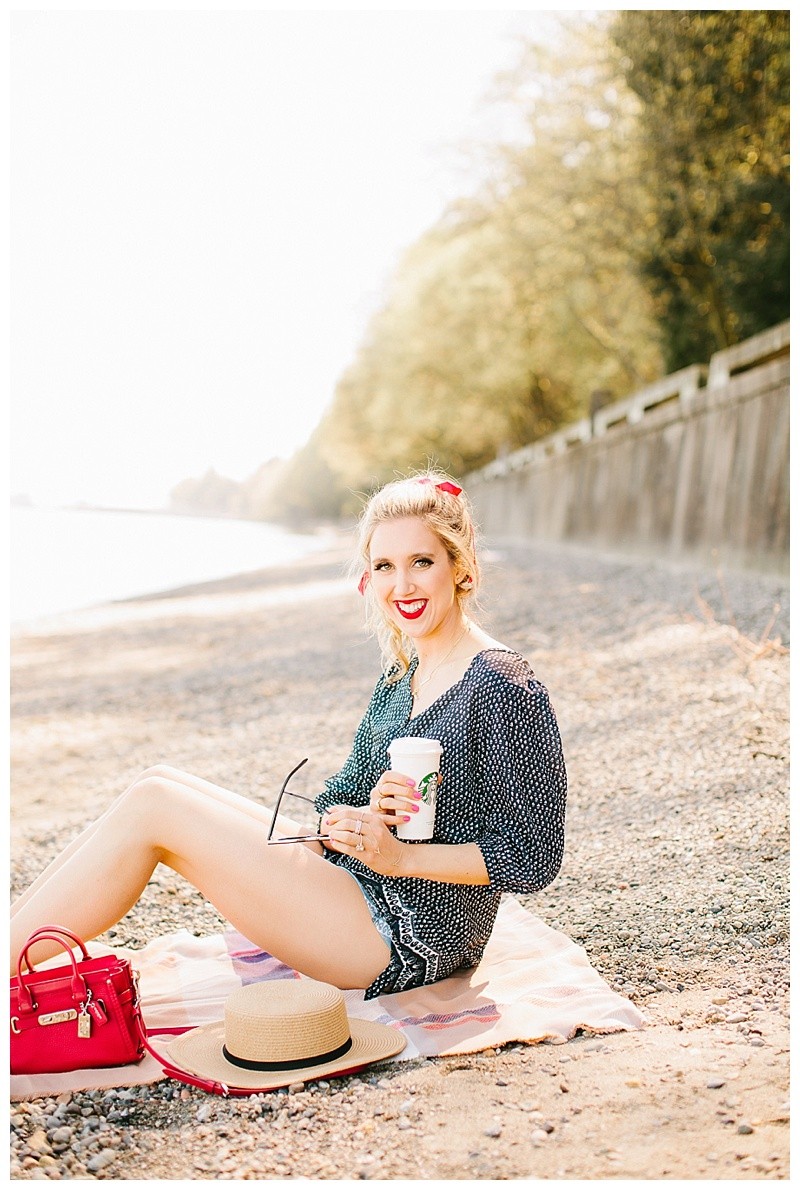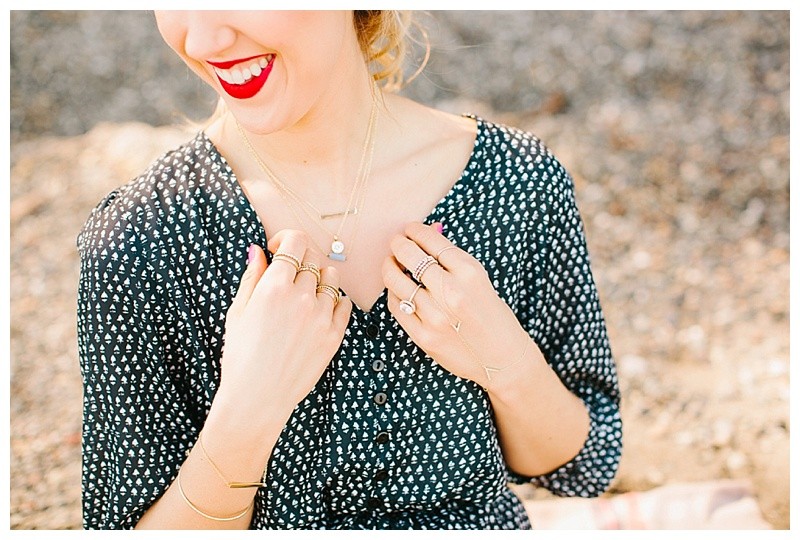 HOW TO STACK NECKLACES
Layering necklaces is a fun and unique way to accessorize an outfit! These are my top tips when layering these jewelry pieces!
1.) Opt for a v-neck top to really showcase your necklace layering skills!
2.) Stick only with shapes (like circles, rectangles, squares, etc..) to layer necklaces with. The reason you want to do this is because shapes are streamlined silhouettes and look amazing when paired with other shapes. If you were to layer a random shape with a circle the overall effect wouldn't look chic and sophisticated.
3.) Ensure your necklaces are varying lengths. One is short, medium, and long in order to allow each necklace to be featured and not compete with another piece!
4.) Layer up to four necklaces but anything after that starts to look a bit messy.
I am wearing Something Silver's Classic Gold Bar, Roberto Martinez Gold and Clear Swarovski Crystal, and the Blue Quartz necklace.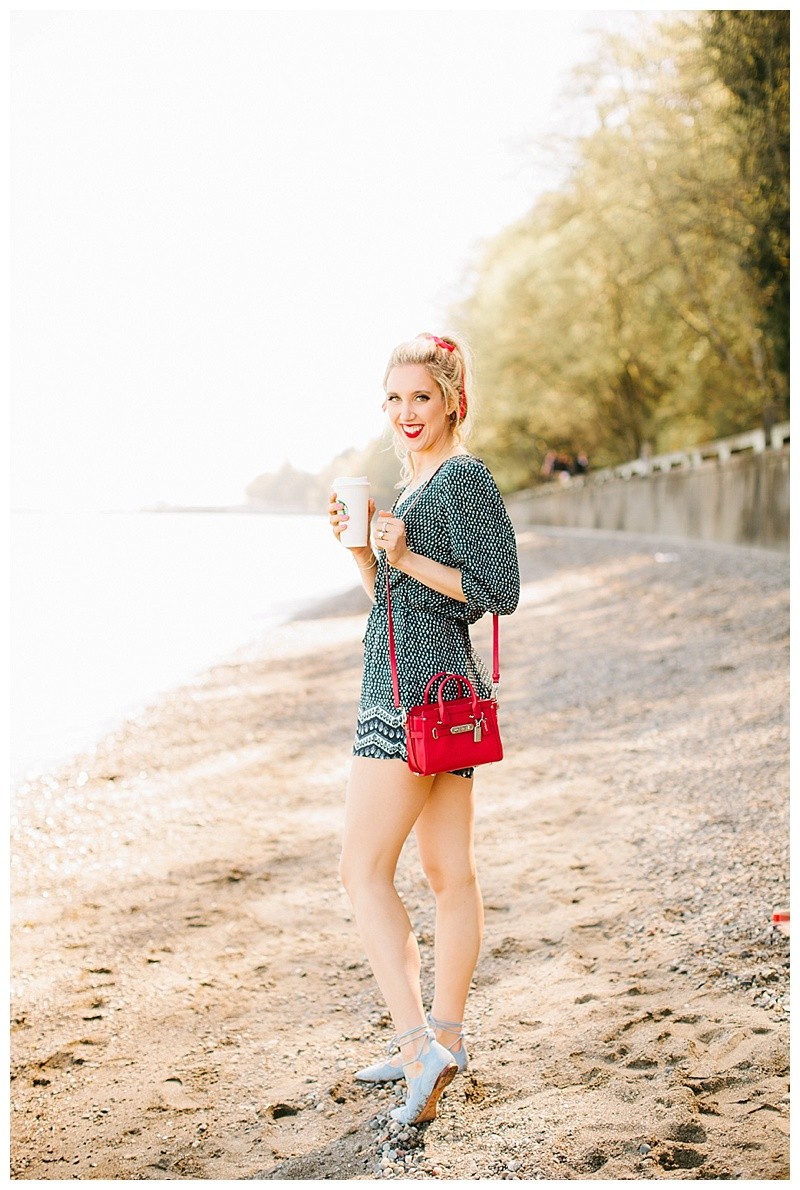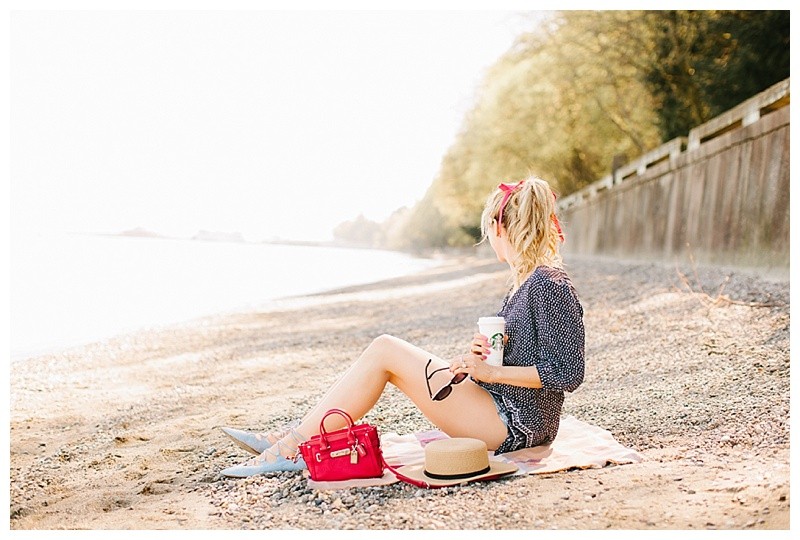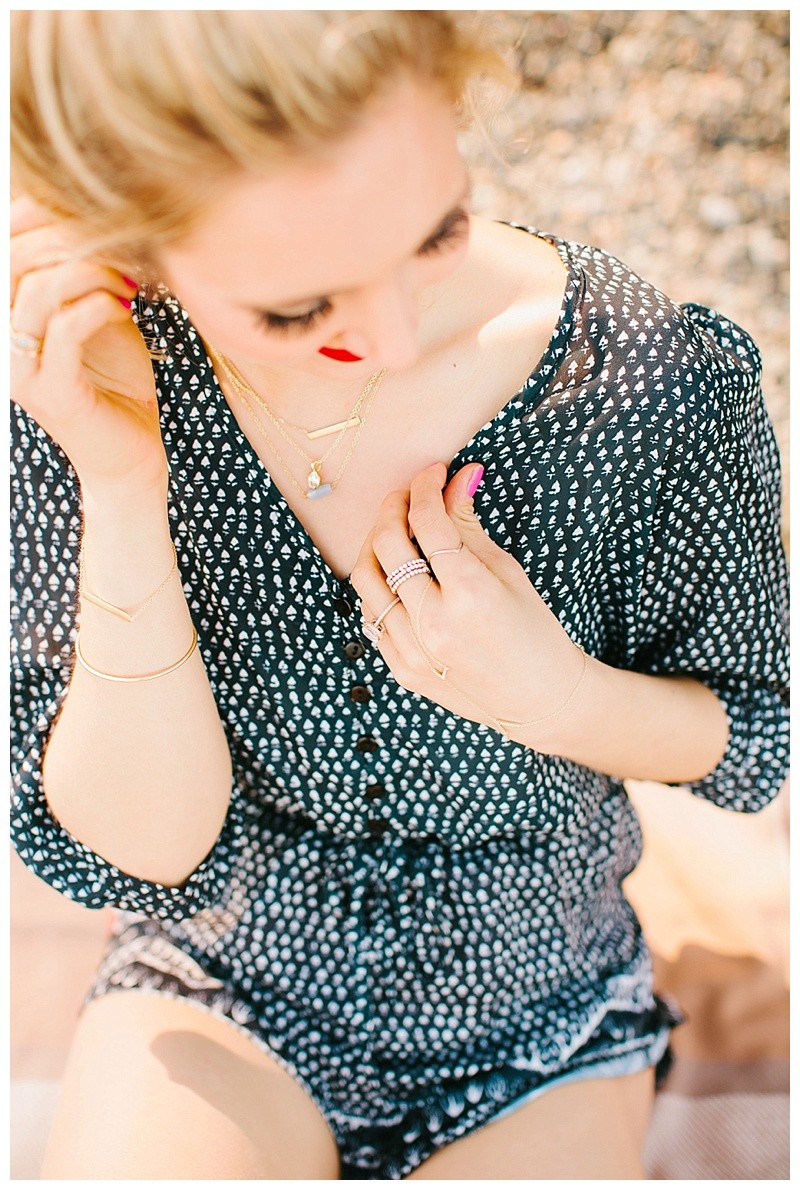 HOW TO STACK BRACELETS
Bracelets are the easiest jewelry item to layer because just about anything looks amazing and it's all about personal preference! There are a few fashion guidelines to consider:).
1.) Mixing and matching metals is always a good idea
2.) Adding a hand chain like Something Silver's Chevron Hand Chain is a great way to incorporate a unique twist on a bracelet.
3.)  Incorporating the tiniest bit of sparkle adds that extra element of glam Blush Babes sometimes need.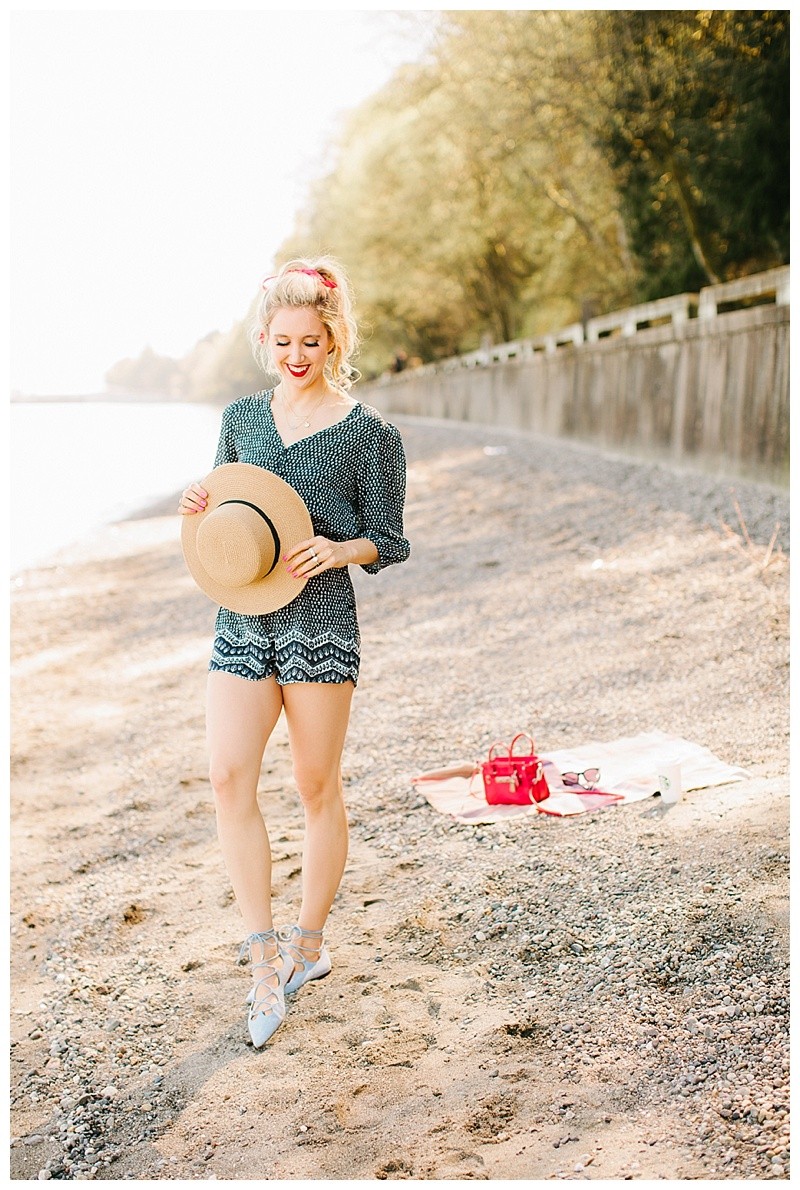 GIVEAWAY OPPORTUNITY
Enter the Something Silver giveaway to win the Roberto Martinez Gold and Clear Swarovski Crystal Necklace by signing up for my Blush Babe GLAM newsletter and following Something Silver on Instagram! It's that easy:)! Winner will be announced a week from today!
What did you think of today's style tips?! Would you layer your jewelry? I would love to talk with you in the comments below!
Thank you so much for stopping by Blush & Camo!
xx Julianna
*Thank you so much to Something Silver for sponsoring this post