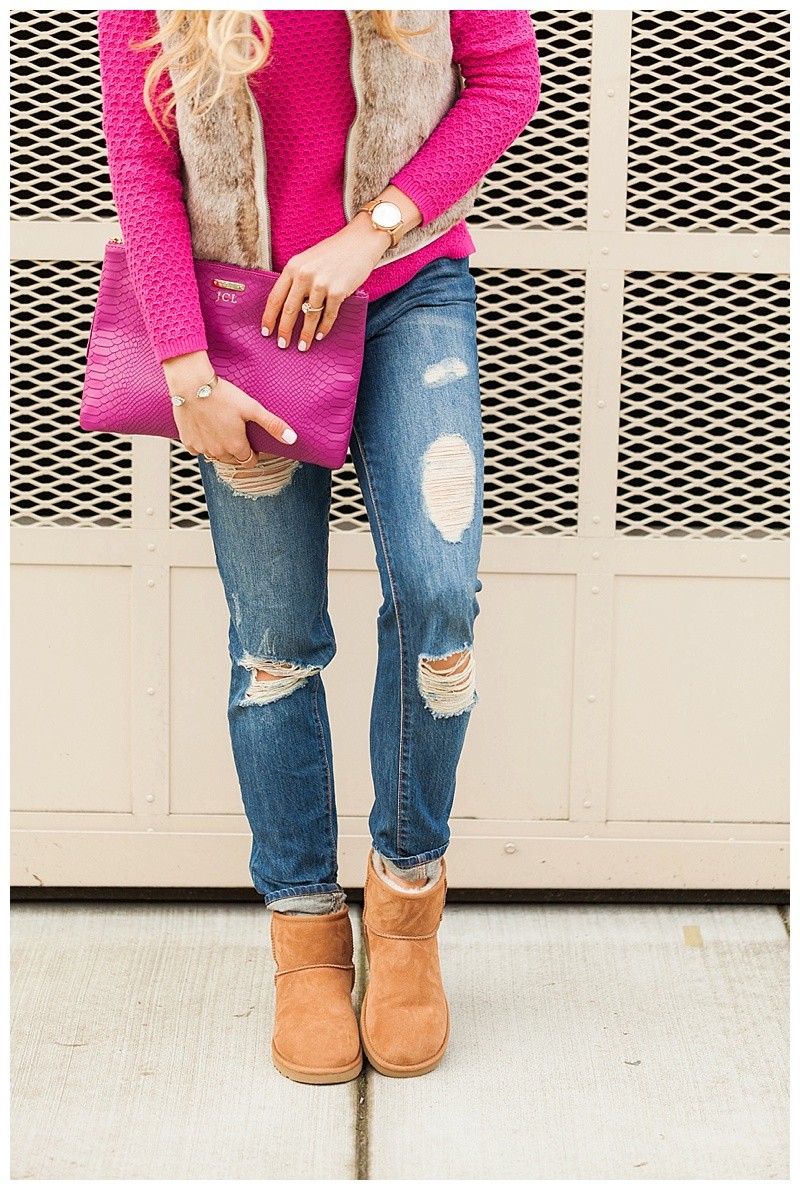 It's no secret I have tons of love for the UGG Australia brand (no endorsements necessary!). I recently did blog post about them here! Now the real question is how do you style them?!
I'm so glad you asked because today I'm sharing 4 style tips on how to style your UGGS into a cozy, chic look!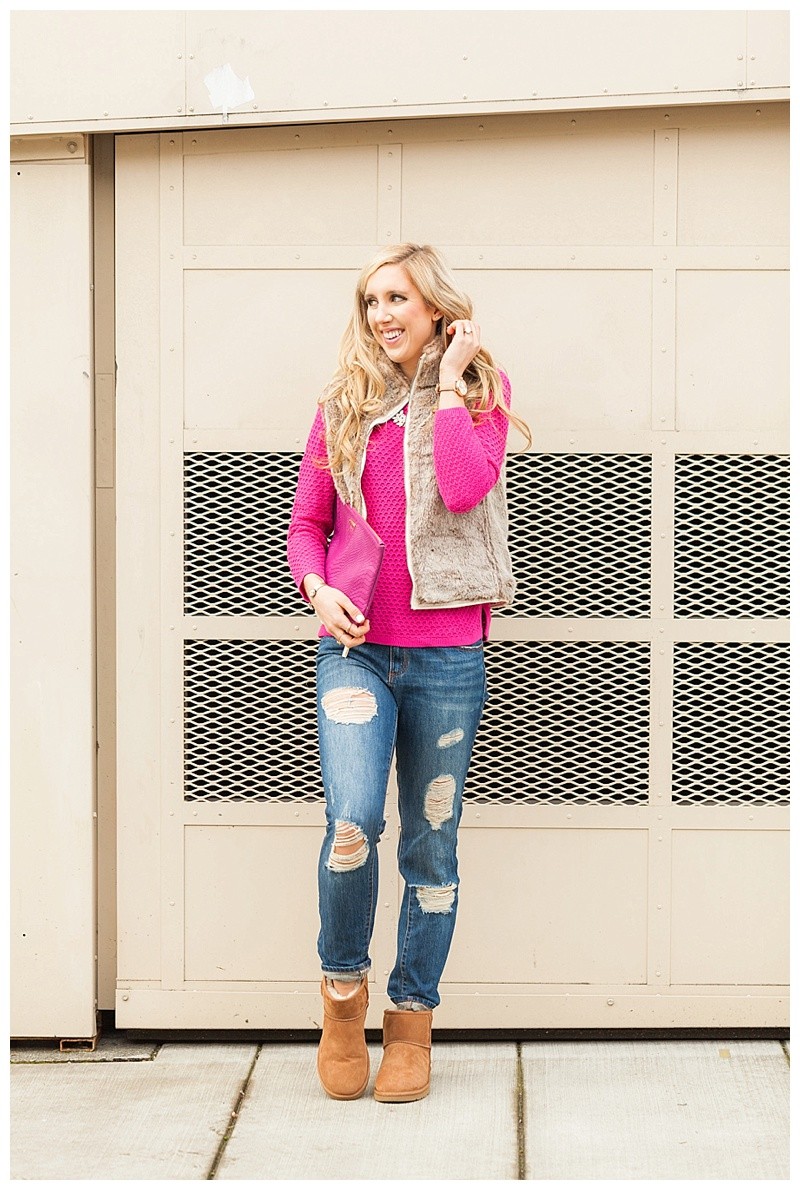 BRING OUT THE BOYFRIEND JEANS
When styling Ugg boots pair them with a boyfriend jean. These denim bottoms are more of a relaxed fit while still remaining chic (win, win!). Boyfriend jeans and Uggs are the perfect pairing because both are fashionable AND functional- perfect for all your daytime activities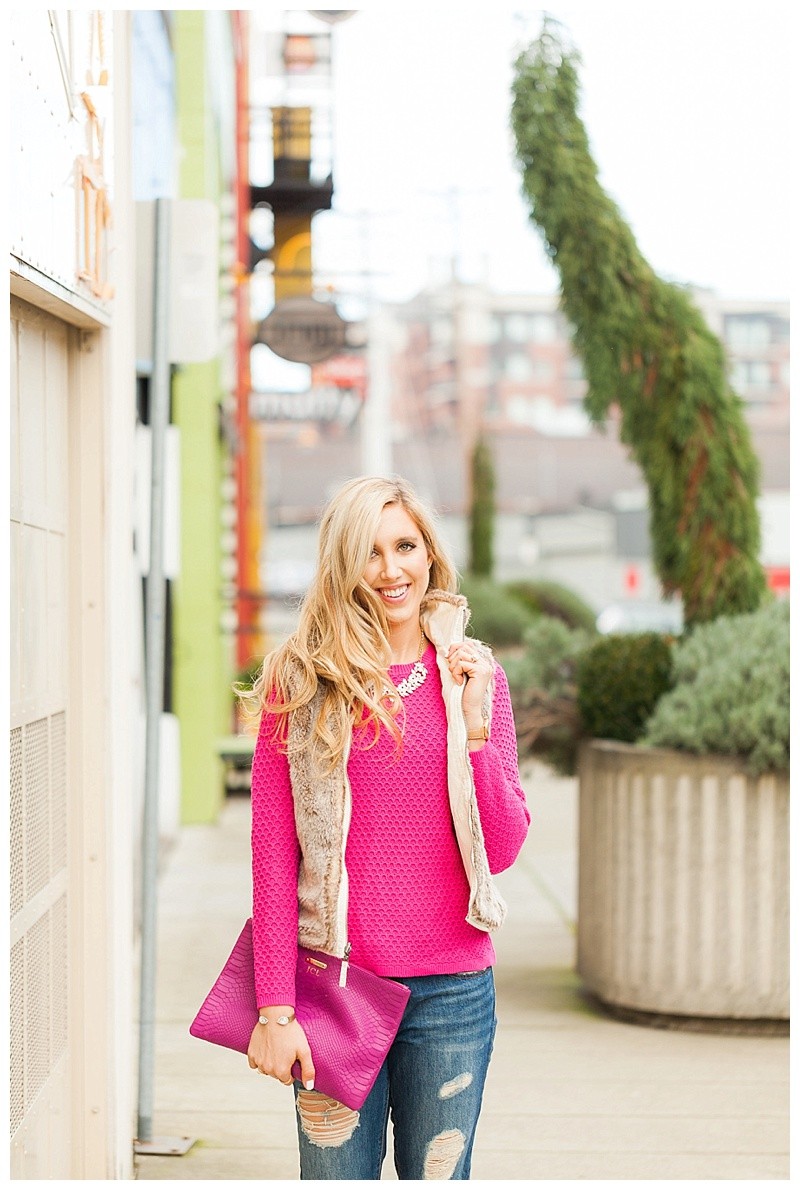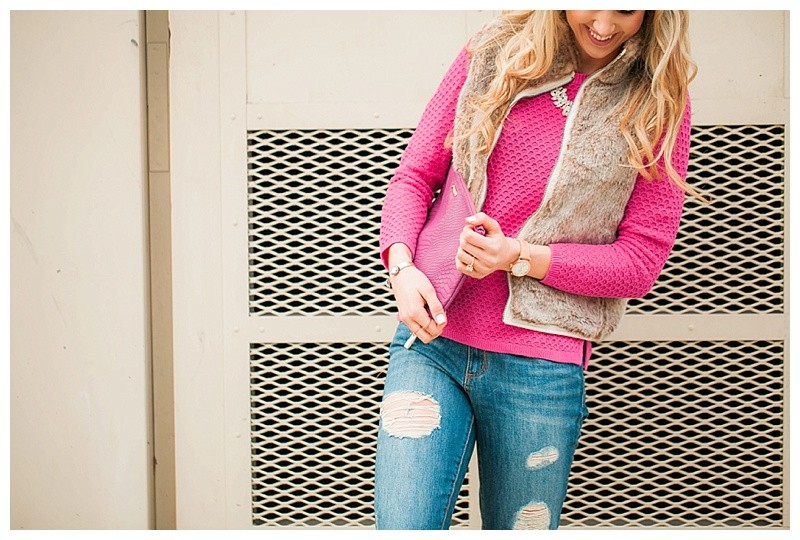 ADD A POP OF COLOR
Adding a bright color, like I did with this bright pink sweater, makes the overall look pop and adds an element of fun to the outfit!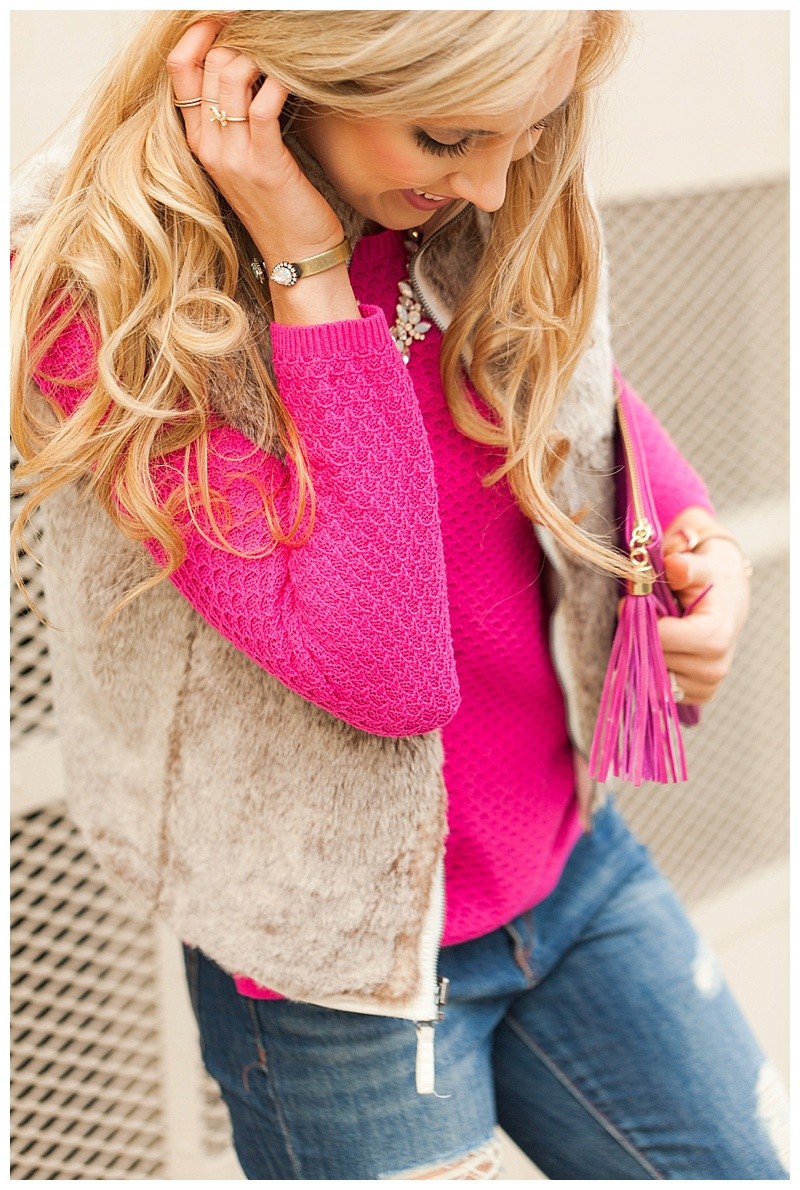 AN ELEMENT OF FAUX FUR
To ensure this look is chic, add a faux fur element somewhere in your outfit! This could be a faux fur vest, the outline of your hood on a jacket, scarf, ect. I've always considered faux fur as "fashion magic" because it instantly makes your outfit look more chic (trust me!).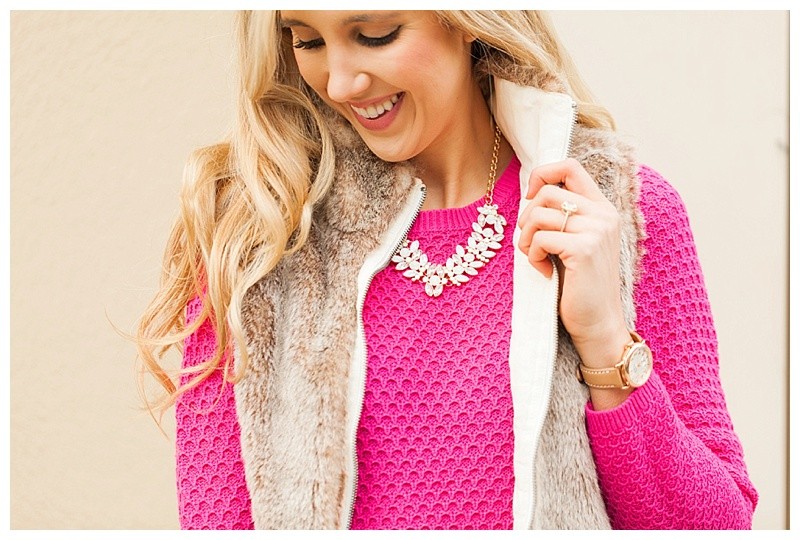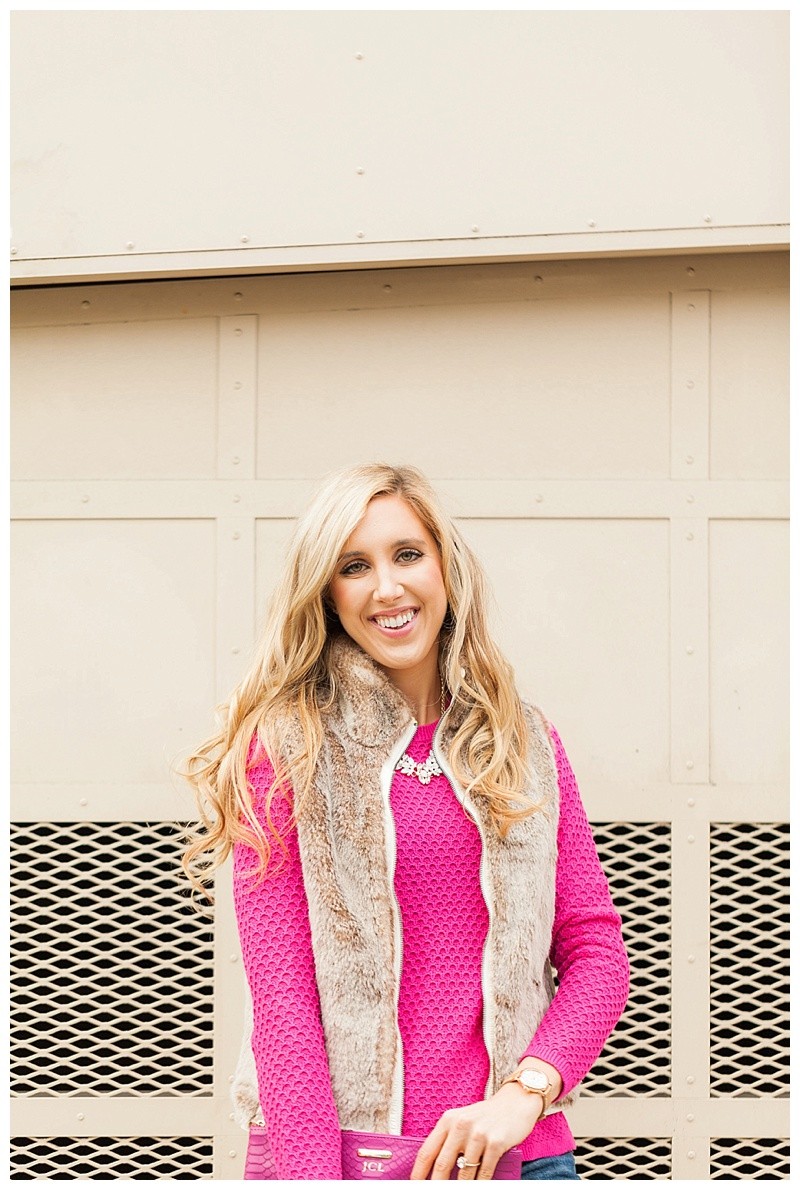 ADD A STATEMENT BAUBLE
This is the most important style tip in today's post! When determining how dressy you want your overall look to be add a statement bauble such as the necklace I have on in today's post. Adding baubles with some sparkle increases the overall look of the outfit, PLUS these baubles perfectly compliment wearing faux fur!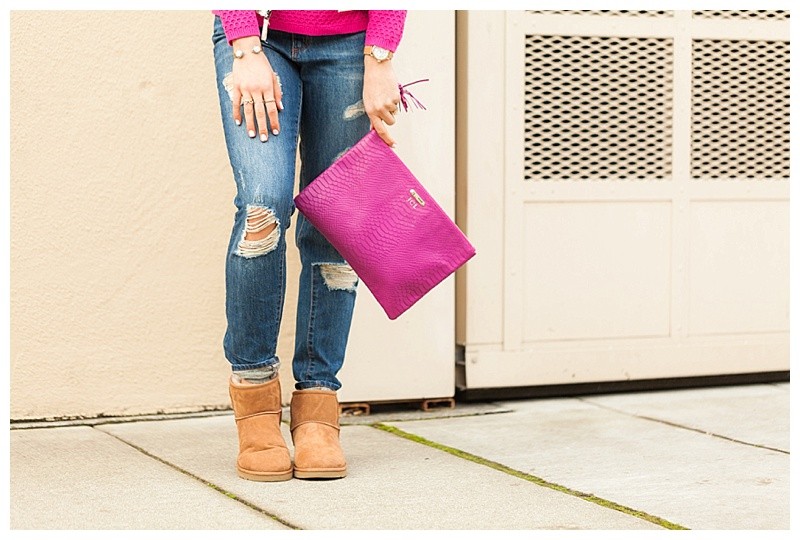 When the look is complete you have a mix of cozy and chic elements paired perfectly together! What did you think of today's style combination?! I would love to hear from you in the comments below!
Thank you so much for stopping by Blush & Camo!
xx Julianna