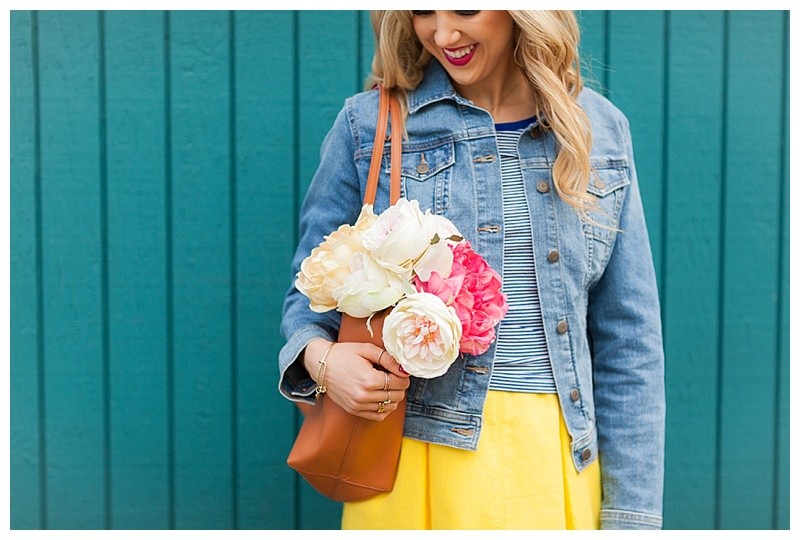 Hello, Gorgeous! Today I'm sharing with you 5 style hacks for wearing a summer dress during spring so you stay warm and stylish! I am itching to start wearing all my summer clothes but the temperatures are not warm enough to do this. Since patience is not on of my virtues, and I love using items from my wardrobe from all months, I've decided to wear my summer dresses- with some layers!
Keep reading to find out what style tips you can use!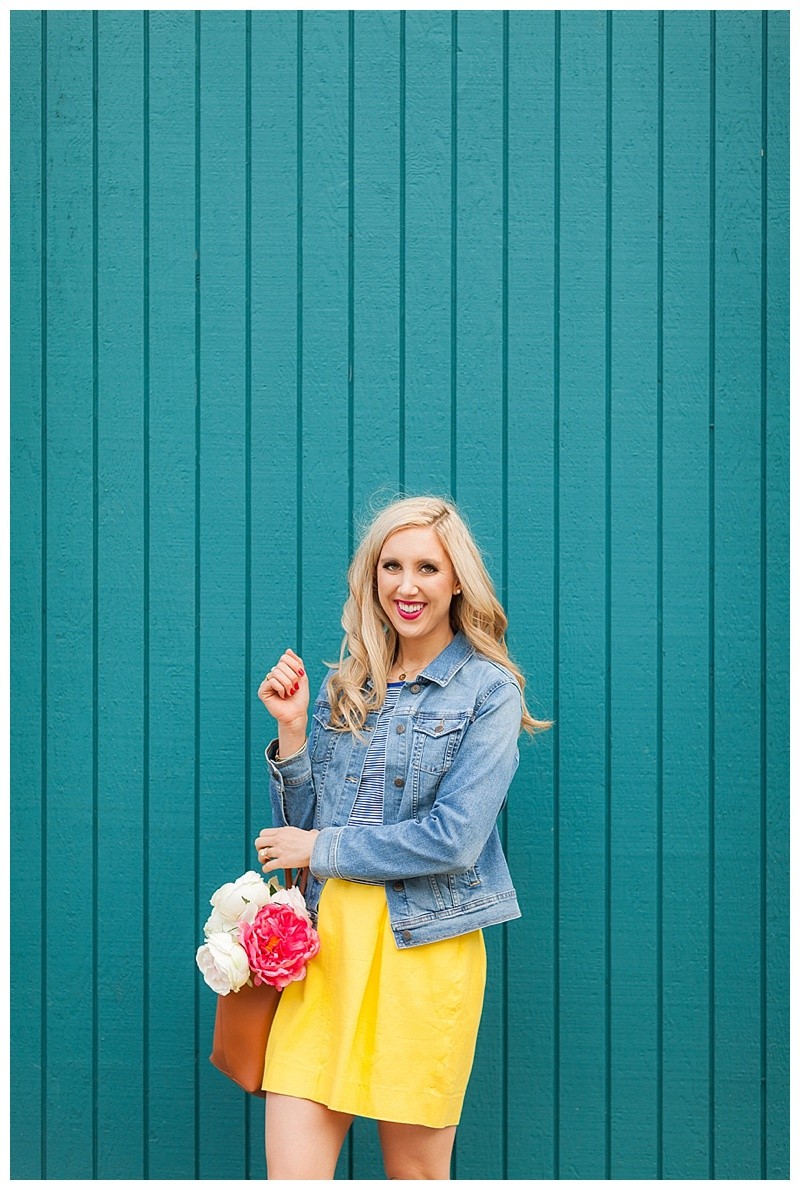 1.) ADD A SHIRT OVER YOUR DRESS
I use this tip SO much because it's so easy and looks amazing! Take your favorite summer dress and simply add a blouse or long sleeve shirt overtop. Yes, it's that easy!
This style tip works best when your dress has a lower neckline so it's not peeping out under your shirt!
BONUS STYLE TIP: If you're looking for extra warmth try a sweater instead!
2.) INCORPORATE A JEAN JACKET
Jean Jackets exude spring vibes and this jacket is the perfect layering piece for this season! This jacket is a wardrobe #staple and will never go out of style. I love these options here, here, and here!
BONUS STYLE TIP: If jean jackets aren't you're thing opt for a faux leather jacket instead. This is also a classic jacket that will never go out of style and give you the warmth you desire. Plus, this will add an edgy vibe to your overall look!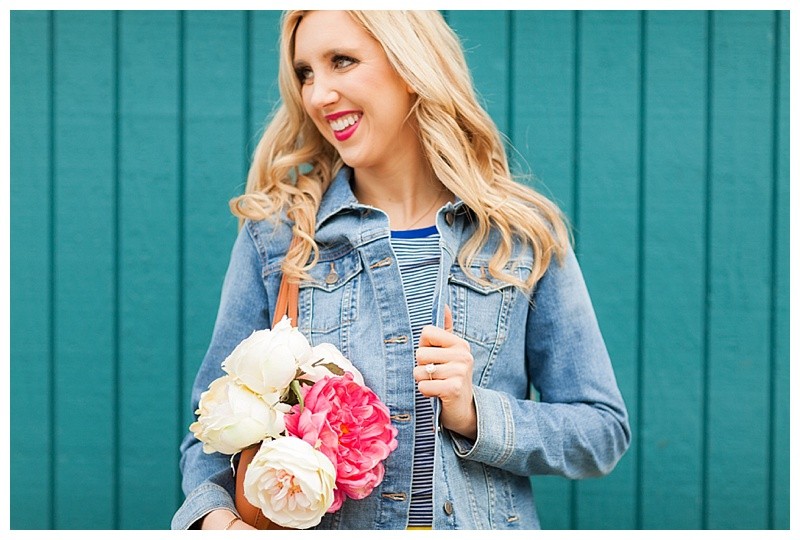 3.) CREATE AN ILLUSION CROP TOP
I first talked about creating an illusion crop top with a dress in this post here. This is a fun weekend look that is super easy to style and is ultra comfortable. Simply take a looser fitting shirt and tie at the waist!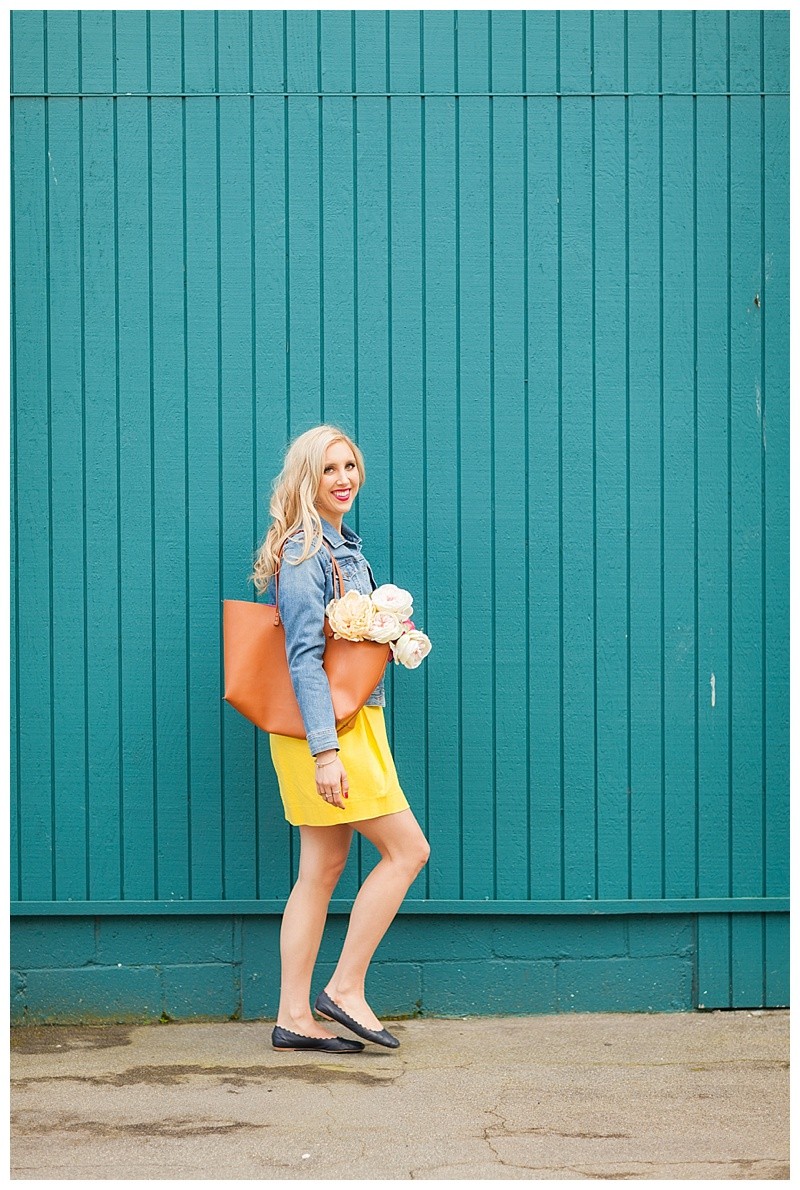 4.) ADD OVER THE KNEE BOOTS
Over the knee boots are not just for winter! Incorporate OTK boots for a dress that hits right above the knee (or higher!) to keep your legs warm! I did this in a previous post here.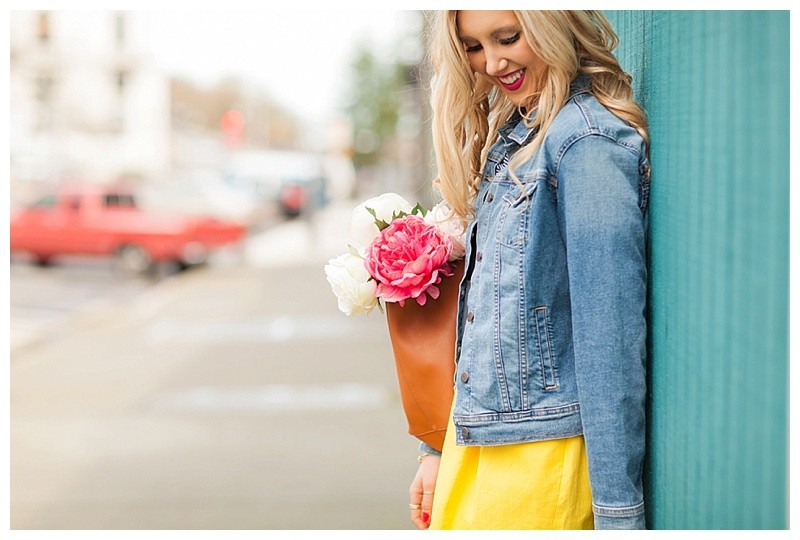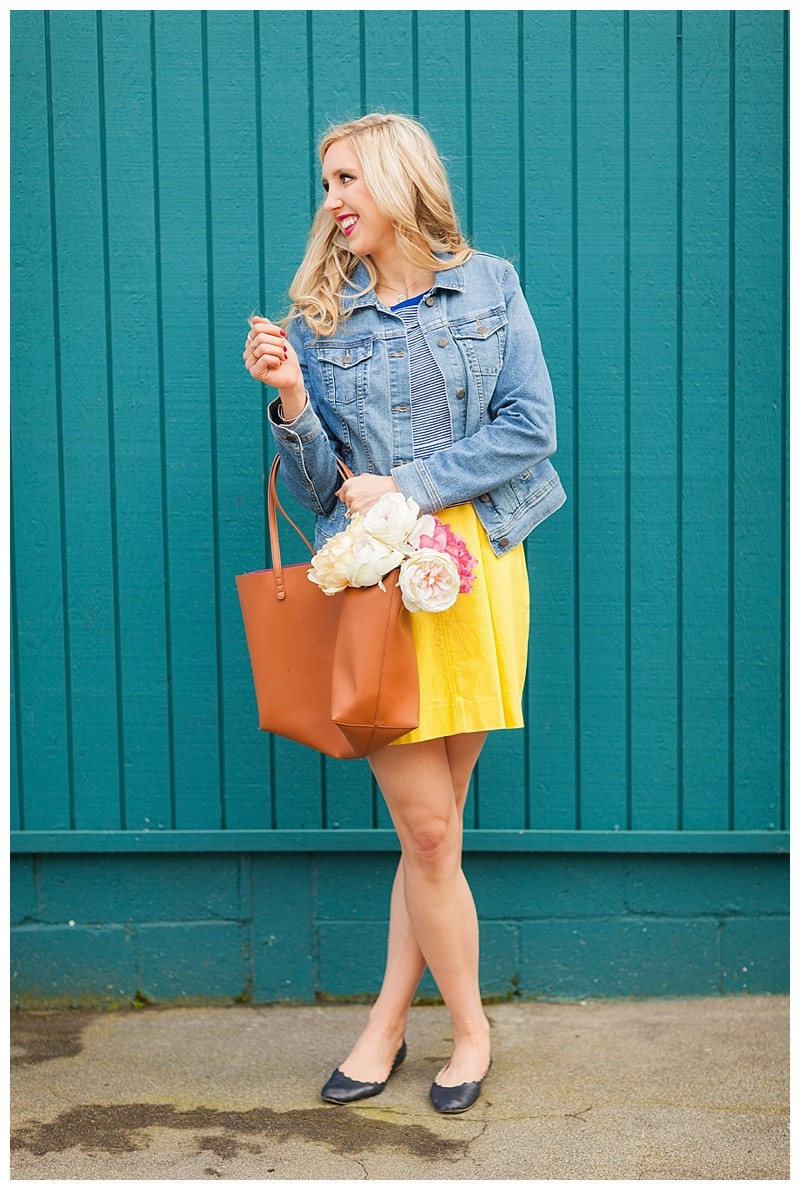 5.) WHEN IN DOUBT, CARDIGAN IT OUT
I totally just came up with that saying (can you tell?!), but it's so true. Cardigans are such amazing layering pieces and are like fashion chameleons depending on the outfit you're wearing.
The best part about styling a cardigan is it doesn't matter what length the cardigan is because it will give your look depth by adding a different length than your dress. You'll be warm, stylish, and a length styling pro!
These are my 5 must know tips when wearing summer dresses during spring! You can use more than one (like I did in today's post!) or opt for just one. Regardless of which option you decide on you'll be warm AND stylish!
What did you think of today's post?! I would love to hear from you in the comments below!
Thank you SO much for stopping by Blush & Camo!
xx Julianna
Ronni Nicole Sleeveless Lace Shift Dress
Mavi Jeans 'Samantha' Denim Jacket
Chloe Scalloped Calfskin Ballerina Flat, Black
Drapey long-sleeve striped T-shirt
SEPHORA COLLECTION Luster Matte Long-Wear Lip Color