Hello, Gorgeous! Last week I shared a post called 4 things I learned in 1 year of blogging and I got a huge response from you lovely Blush Babes! One of the lessons shared was how overwhelming all the information on fashion blogging is- as soon as I learn one aspect of blogging I then find out there's something else I had no idea about! I lovingly referred to this overload of information as "fashion blogging wack-a-mole."
Many of you asked if I could share what was on my list this past year and today I'm going to share with you EVERYTHING I put on my blogging "need to know list"  starting from the very beginning (#heckyes!)!
If you have any questions about any of these points write me a comment below, email me at [email protected], or DM me on Insta and I'll make sure I get back to you:). After all, helping each other out is what this Blush Babe community is all about!
I hope this list helps and let's get started!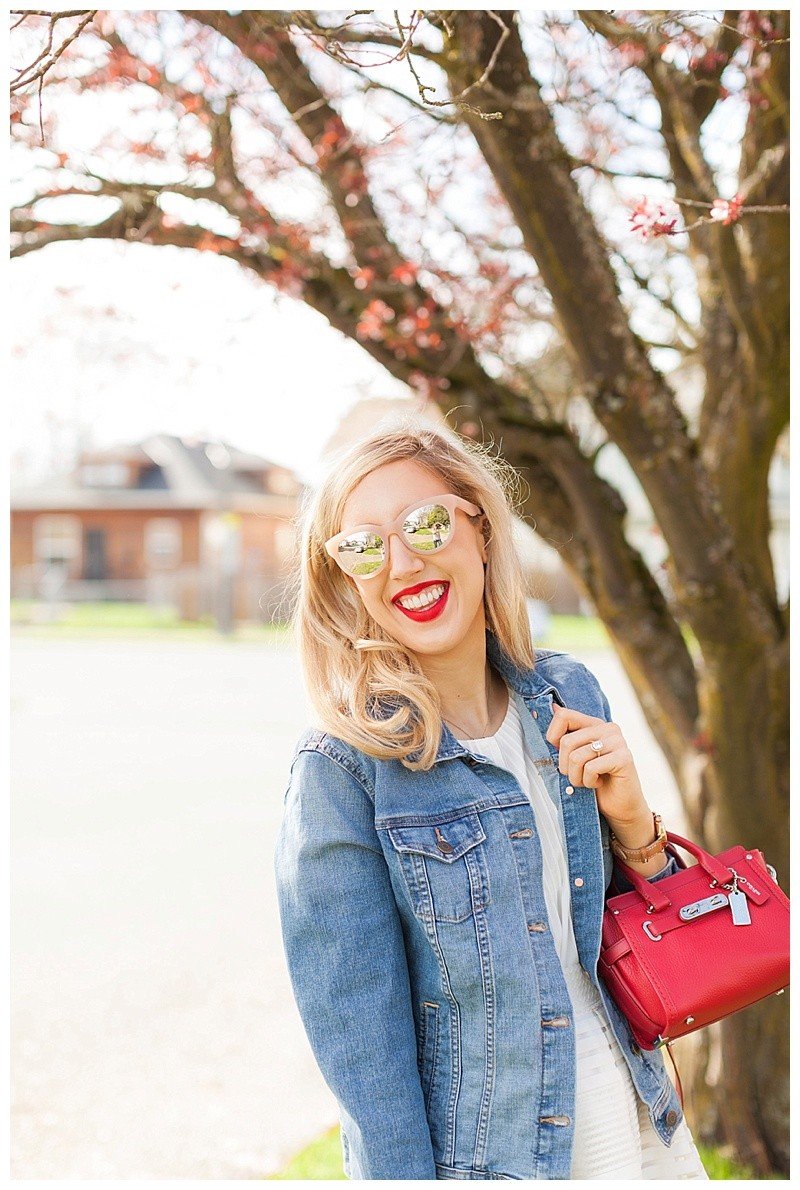 THE ULTIMATE FASHION BLOGGING WACK-A-MOLE LIST
FOR THE BLOG
– Find a blog name that encompasses the essence of your niche that you LOVE.
– What do I want to blog about and why?
– Learn about the various platforms you can set your website up on such as WordPress, Blogger, BlogSpot ect.
– Look at various themes for your website.What do you want your site to look like? Clean and feminine? Colorful and Preppy? Look for themes that are in line with how you want your readers to feel when they go to your site.
– What is the difference between a widget and a plugin?
– Figure out the difference between a widget and plugins.
– What the heck is an RSS feed?
– Connect Google Analytics to my blog.
– Learn how to analyze Google Analytics.
– Learn about Google Adsense and figure out if this is something I want to put on my blog.
-Understand Search Engine Optimization and how to use it.
– Add SEO Yoast to my blog.
– Learn about keywords and how to use them in blog posts.
– Add a newsletter for my Blush Babes.
– Learn about the various newsletter platforms and find the best option for where I am at with my blog.
FOR SOCIAL MEDIA
– What types of social media do I want to start running?
– Connect the social media I decide to use onto my blog.
– Do I manage tons of social media or pick a few social media outlets and figure out how to make those really great?
– Learn the benefits of each social media outfit and find the best two to start with.
– Why do I need to hashtag on Instagram and how many is too many?!
– Figure out how to set up a Facebook Page.
– Learn when to post on social media and how many posts per day.
FOR FASHION
– Come up with a budget for clothing (and stick to that budget!)
– Style various outfits my readers want to see.
– How do I know what outfits my readers want to see?
– Restyle items in my closet into new looks so I don't go completely broke (starred this one!)
– Figure out how to get style inspo.
– Buy a calender and plan out what outfits I want to wear and when.
FOR COLLABORATING WITH COMPANIES
-Figure out what a media kit is, and if I need one.
– Learn the best ways to talk with companies.
– Understand the difference between a collaboration and a sponsored post.
– Come up with a respectful email I can send to a company if what they are offering is not a good fit with the blog.
If you would like me to write a blog post about a specific point l listed in today's post me know:)! I would love to talk with you in the comments below. Don't forget to sign up for one of my newsletters to get a daily dose of glam to your inbox!
And, if you're friends with a blogger babe who would enjoy today's list go ahead and share this post! Both your friend, and myself, will thank you:).
Thank you so much for stopping by Blush & Camo!
xx Julianna
Oh, and you can totally Pin this photo (or any of the photos today!) to reference back to this post!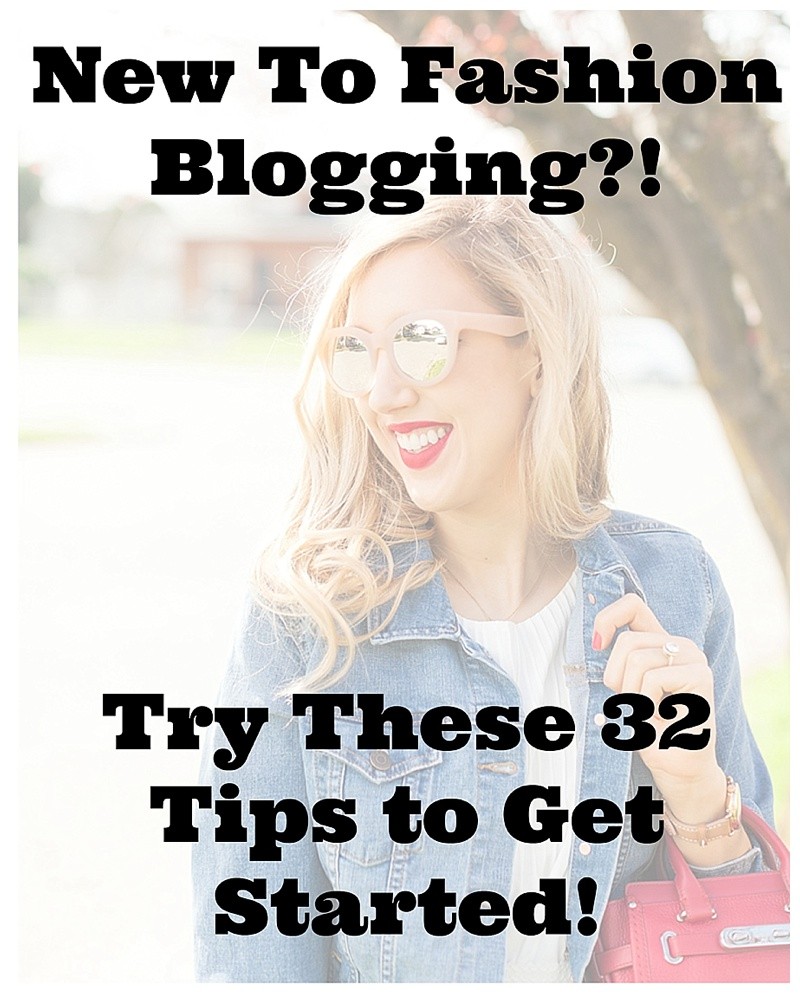 SHOP MY POST
Coach Swagger 27 In Pebble Leather • Coach
TOMS 'Florentin' 54mm Retro Sunglasses • Toms
SEPHORA COLLECTION Cream Lip Stain
Coach Justine Flat • Coach
H&M – Shaping Skinny Regular Jeans – Dark denim blue – Ladies • H&M