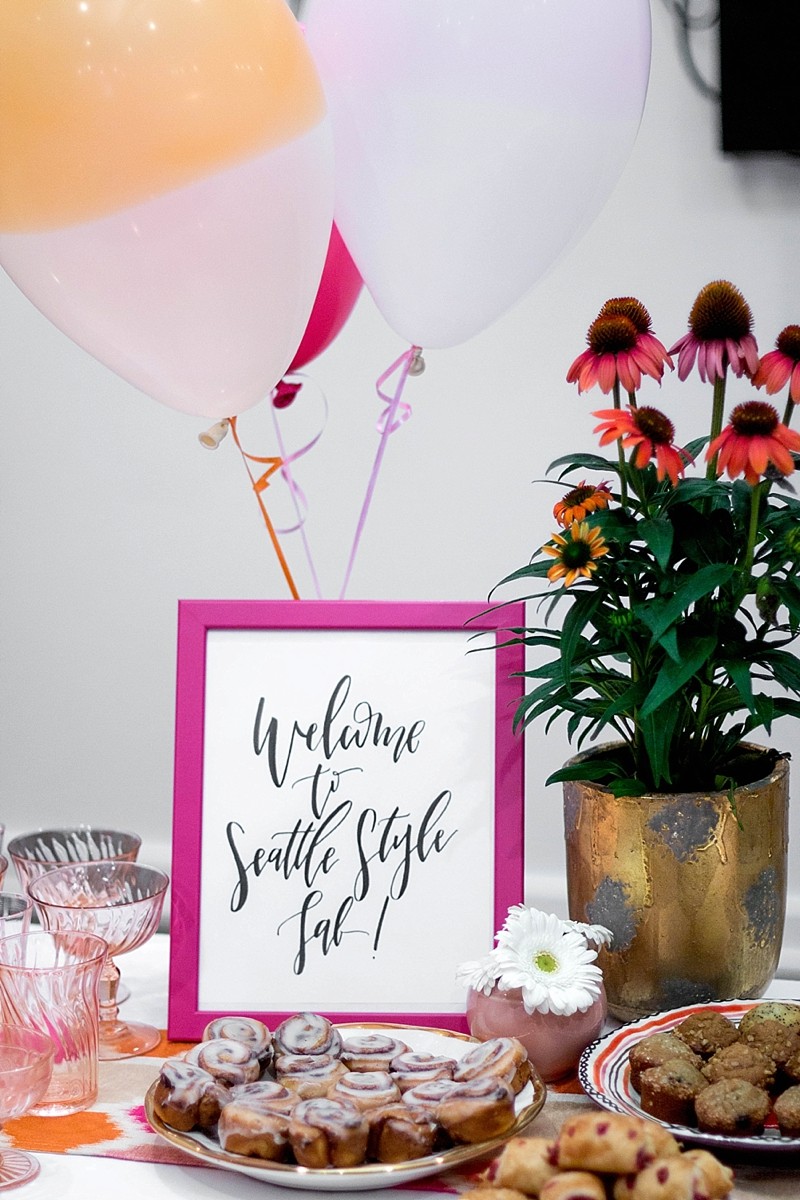 Hello Blush Babes! Today's post is sharing all the details about the Seattle Style Lab. Plus, I'm giving you ladies 3 MAJOR takeaways I learned at the event.
Let's dive into all this amazing info!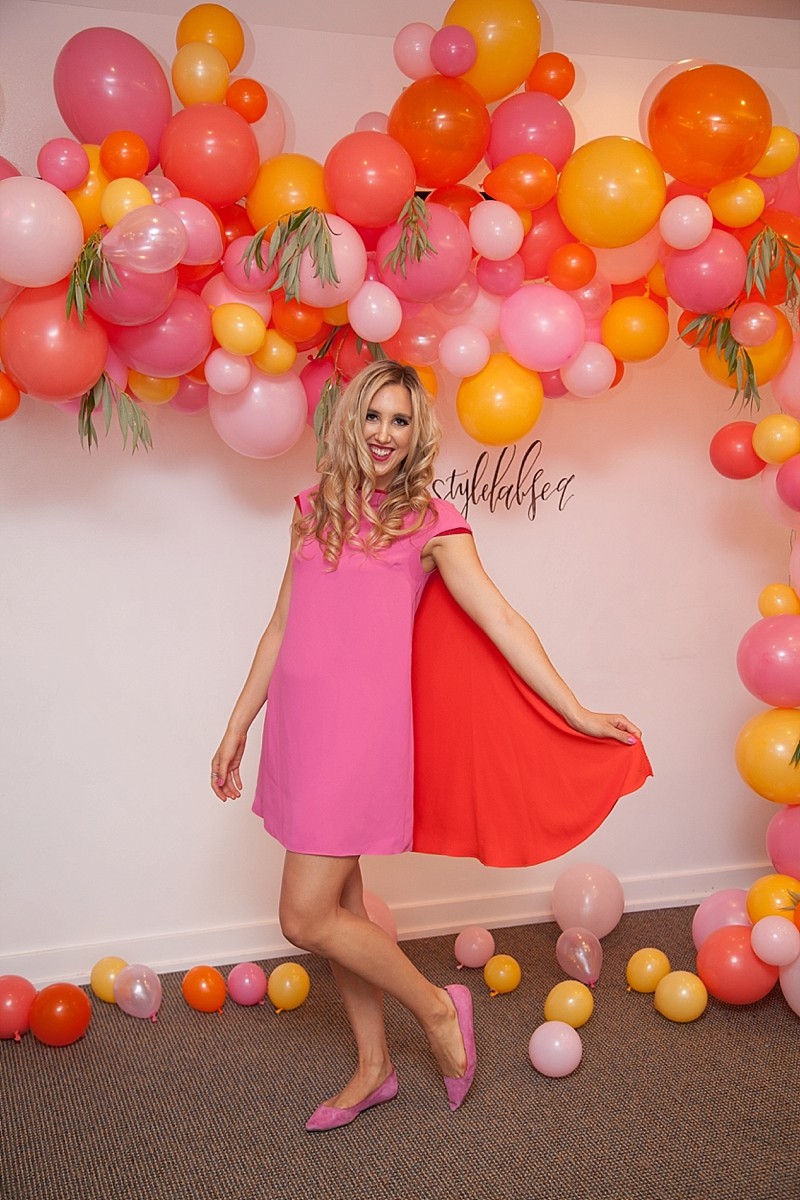 THE AMAZING DETAILS OF THE SEATTLE STYLE LAB EVENT
I first want to start off this post by giving a huge thank you to all the vendors who helped put this event together. Sydney, who was part of the team of ladies who was apart of this event from Gossip & Glamour, found the venue space and helped gather all the vendors together.
Bryn from Dandy & Fine Parties helped (what I am calling) the #DreamTeam style the entire venue space and give us ladies some serious interior design inspo. Her instagram (@dandyfineparty) is filled with inspiration for you ladies and I highly recommend you check her handle out!
The calligraphy for the event was done by Crystal from The Fancy Cat Studio (and her nails when she showed up were amazing! They had the evil eye painted on some of them and the rest where the prettiest shade of blue!).
The food was provided by Bok a Bok fried chicken and their mac and cheese was out of this world!
Sookie + Co., who recently launched their t-shirt company (I'm dying to get my hands on one of their pieces!), provided the swag bags for all the ladies!
The extremely talented Victoria West Photography provided the photos for the entire event!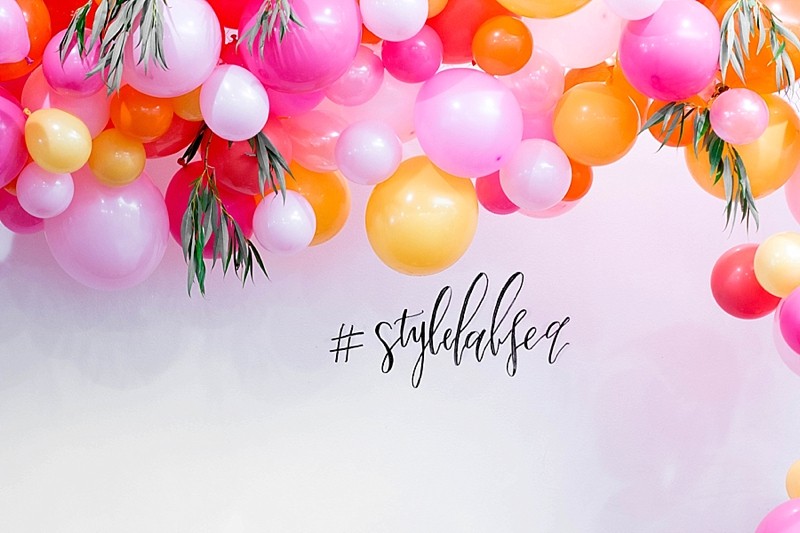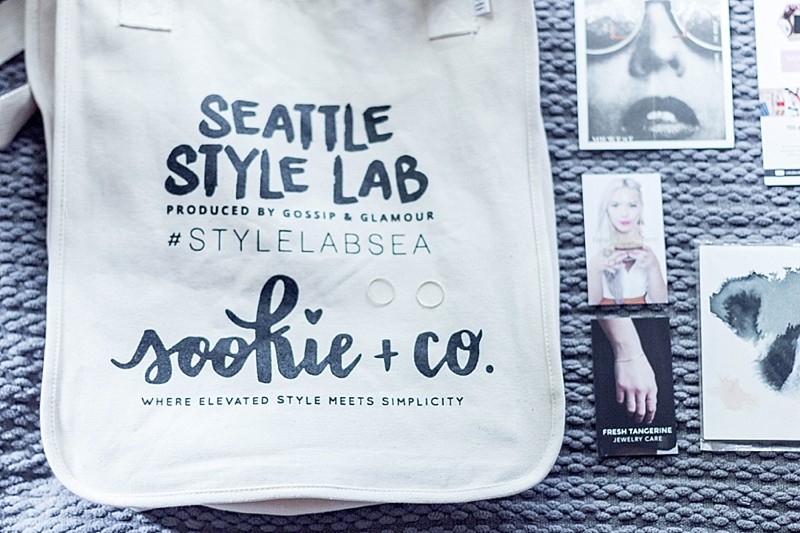 This event would not have happened if not for these amazing companies lending their support and allowing Sydney, Allison, Mckenna, and I the opportunity to fulfill our dream of putting on an event like this for fashion bloggers!
The ladies and I (and Chuck!) showed up Friday night and early Saturday morning to help put together some of the event space and I learned very quickly how to tie a balloon efficiently and that you can, in fact, hot glue gun balloons together and  they won't pop (who knew?!).
Bryn was beyond helpful putting her final touches on the the oversize couches and making the tables look perfect with colorful place mats and balloons all over the floor!
I truly had a blast working with everyone and am still going through withdrawls that the event is actually over because I didn't want it to end because it was SO much fun!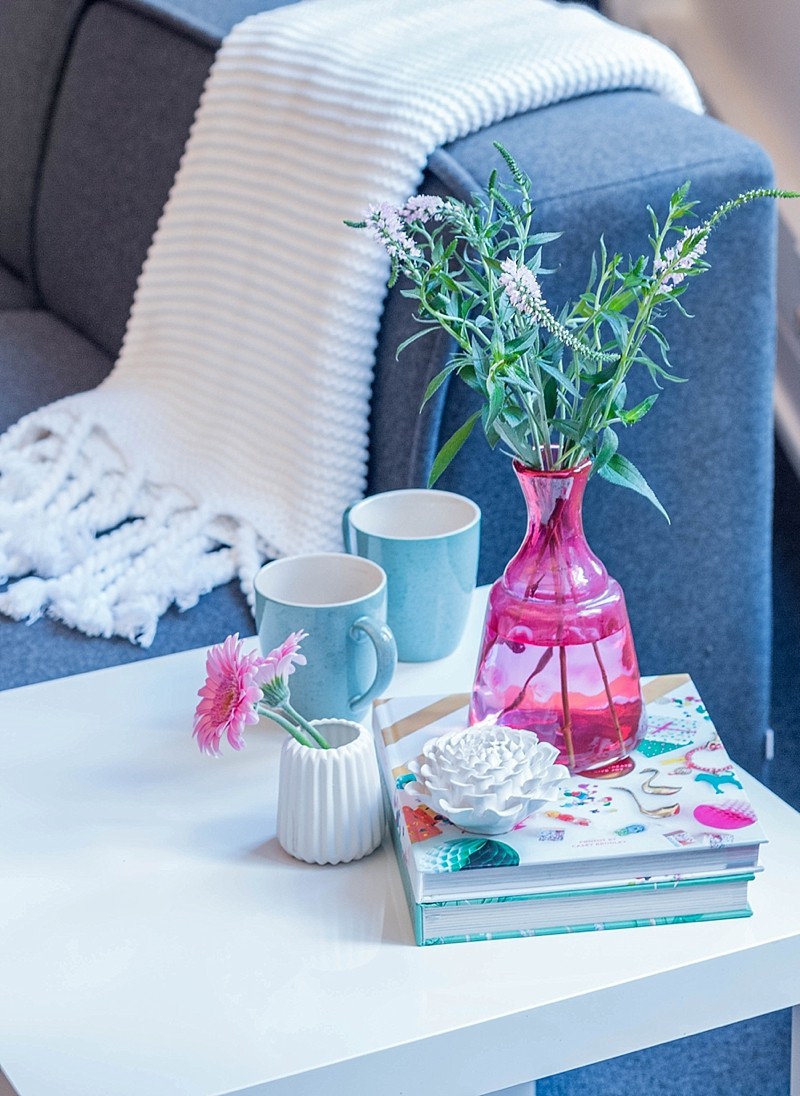 3 MAJOR LESSONS LEARNED FROM THIS EVENT
While at the event I learned SO much and thought I would share this information with you ladies in today's post!
EVEN WHEN YOU THINK YOU KNOW EVERYTHING ABOUT BLOGGING… YOU DON'T
The other two amazing bloggers who spoke at the event where Allison from West Coast Aesthetic and Mckenna from The Modern Mosaic. Allison is a web desiner for Nordstrom (seriously, how cool is that?!) and Mckenna is a social media professional who helps companies build or maintain their social media platforms.
As a fashion blogger I try and read material and articles about the niche I have chosen to write and share material with you Blush Babes about. I take pride in ensuring my readers receive the most amazing information, on a great website, and get the best experience possible when reading a Blush & Camo blog post.
When I was listening to these two #GirlBosses speak I realized that even though I take the time to "study" and ready up on my niche and the blogging industry…. there is still so much to learn.
I loved listening to these ladies speak and their insight on their respective topics (web design and social media) was truly inspiring. I was mentally taking notes and immediately transferred all that material onto my phone so I wouldn't loose it.
The main take away from the lesson learned in this blog tip is that it's ok to admit that you don't know everything about blogging and taking the time to reach out to bloggers, or even sitting down with your blogger bestie to talk about all things blogging is beneficial for all parties involved. You'll be amazed at the material you've learned and the material they've learned and when you share that information you're both better off for it!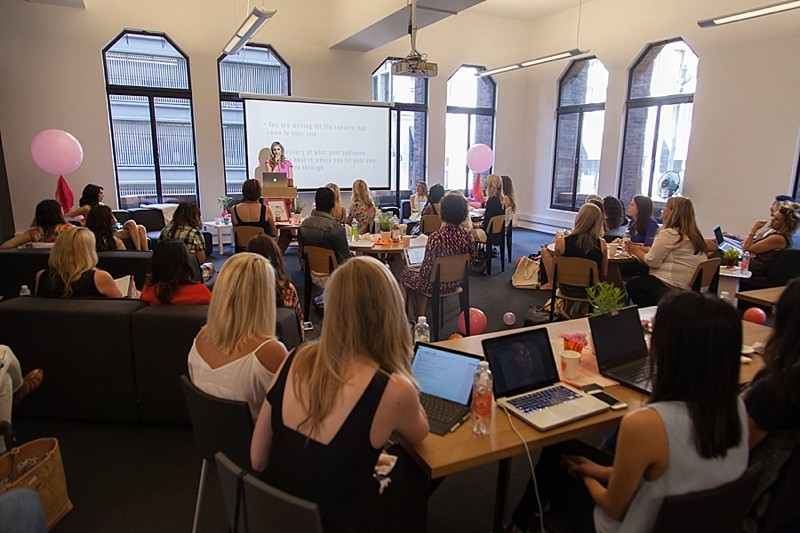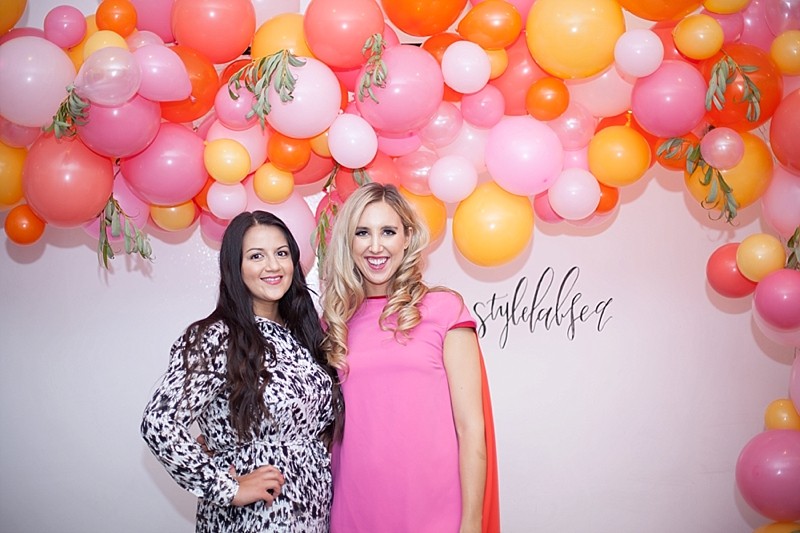 MEETING BLUSH BABES IN REAL LIFE IS AMAZING
The Seattle Style Lab had about 50 blogger babes attend and I met a ton of Blush Babes! I would introduce myself to women and they would say they were apart of the Blush Babe community and I am just so proud of the #GirlBoss community we have all built together. I was blown away at how smart, kind, and driven all these ladies were. Blush Babe readers are the absolute best!
I learned about these women's blogs, started following them on social medial, and now are actively apart of the blogging community they are building as well!
I even met another Army Officer who works on the same base I do and she's a blogger!! I had a major fan girl moment when I met Alexa because we just has so much in common (her Instagram is @societydarlings)!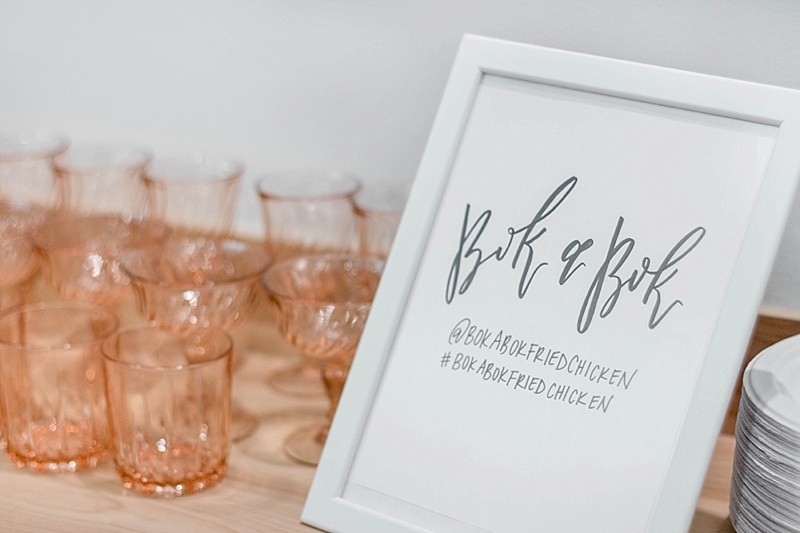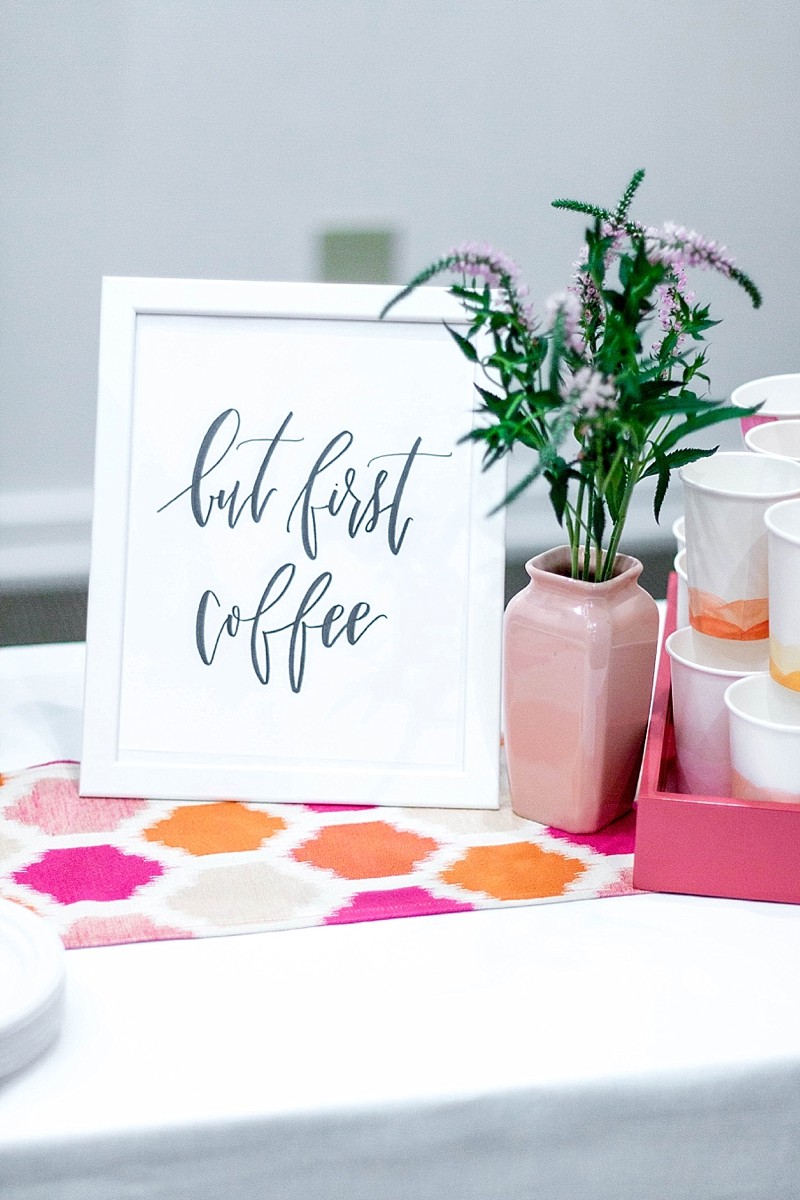 NETWORKING IN YOUR NICHE IS IMPORTANT
Events such as the Seattle Style Lab are a great opportunity to network and meet other women who are bloggers in your area! Networking is amazing for future collaborations, forming close relationships, and simply enjoying spending time with women who totally understand the hobby/career you've decided to dedicate SO much time to!
If you are more of an introvert, don't let the work networking intimidate you! I am also more of an introvert and to put yourself out there at a blogger event such as this don't feel like you have to meet everyone in the room. Set a goal for yourself to meet 3 people, or 5 people, and then take it from there.
I am also new to networking and when I meet new people I try and find common interests to talk about! For example, while I was giving my talk on copywriting there was one woman who I kept looking at because when I did she would give me the warmest smile and made me feel like standing up there wasn't as scary as I felt it was at the time. I knew that we could talk about that after my speaking part!
When my speaking part was over I rushed over to her to thank her for being so kind, and as it turns out, we totally knew each other through Instagram and hit if off right and have plans to meet up in September! (For those who are wondering this amazing blogger babe is- her name is Portia from @obsessedbyportia on Insta).
Even if you meet one person at a blogging event or work event that's one more person then you knew before the event!
What did you think of today's blog post?! Let's chat about what you would like to learn more about in the blogging world! I would love to talk with you gorgeous Blush Babes in the comments below! You can also follow me along on 
Instagram
, 
Pinterest
, and
 Facebook 
for daily style inspo!
Thank you so much for stopping by Blush & Camo!
xx Julianna