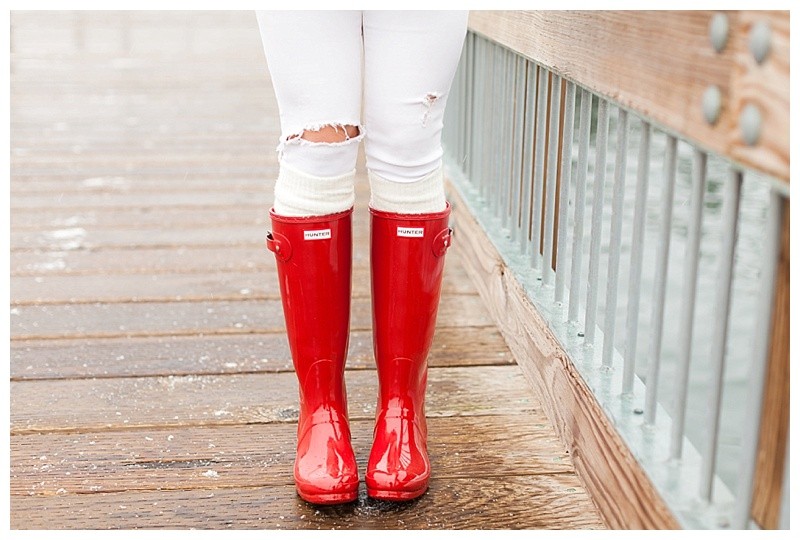 Hello, gorgeous! The rainy season has arrived in Seattle and rain boots are an absolute must these days. Typically when one describes rain boots "stylish" is not the word of choice.
But, as a Blush Babe, we make fashion work for us! So today I'm so excited to share how to make your rain boots stylish during winter weather!
CHANGE YOUR MINDSET
Changing your mindset about the traditional use of rain boots will alter how you style them! This #styletip is super simple.
When I dress for rainy weather, and rain boots are a must, I pretend I am going to wear riding boots! Then, I choose outfits that would work with my riding boots and simply substitute in my rain boots!
I use this tip because when I have to wear rain boots I go into a styling block [kinda like a writer's block, but for fashion lovers;)]. When I think riding boots all of a sudden I think layering, blanket scarves, and cute accessories! This tip is a way to get the creative juices flowing for styling;).
THE PERFECT PANT (OR SKIRT)
Not all pants are created equal when wearing rain boots. Opt for skinny jeans or leggins when wearing your boots. You want to chose these options because the rain boots are not tight on your leg (like an OTK boot). The tighter fitting pants counterbalance the openness of the boot!
BONUS STYLE TIP: Skirts also look AMAZING with rain boots because you are playing with lengths (tall boots with a shorter skirt). Plus, if you use the mindset of the first #styletip skirts look stunning with riding boots!
ADD A HIGH SOCK
This tip is optional but I think it looks BEYOND adorable when you add a sock pepping out of your boot as an extra layering piece (as I did in this post here).
What did you think of today's style tips?! I would love to hear from you in the comments below! Don't forget to follow me along on Instagram, Pinterest (you can totally pin the pictures in today's post!), and Facebook for daily style inspiration!
Thank you so much for stopping by Blush & Camo!
xx Julianna