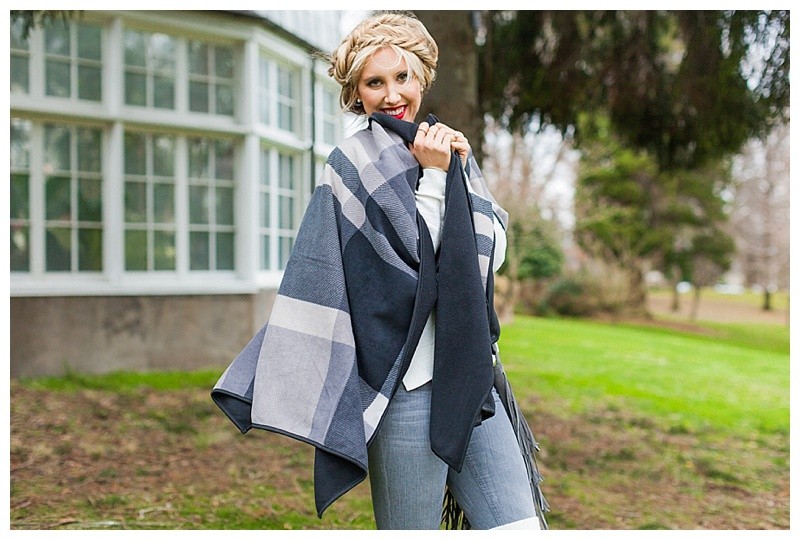 Hello my gorgeous Blush Babes! I am so happy you stopped by the blog because today we are talking about how to style your winter cape. This wardrobe piece is quickly becoming an "it" item for winter so I thought "why not share some tips for making the most of your beautiful cape?!" and that was the inspiration for today's post!
Keep reading for 3 must know style tips!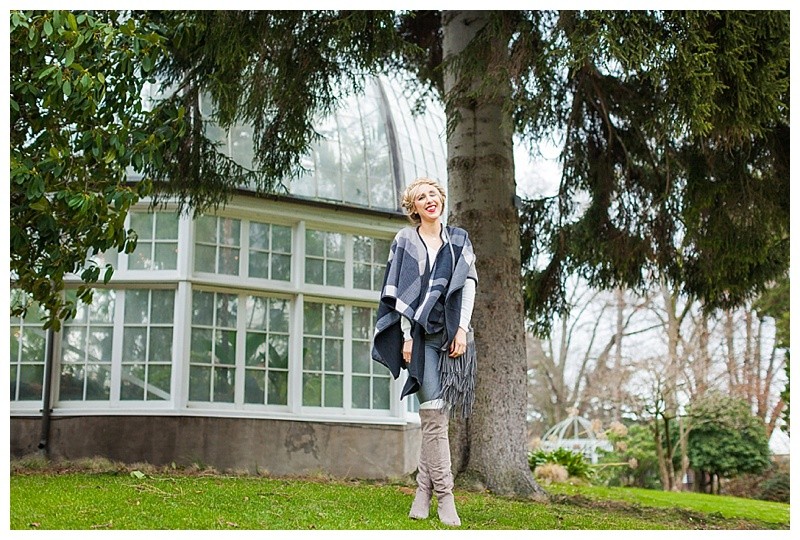 OPT FOR MORE FIGURE HUGGING PIECES
A cape is not the most figure flattering piece one can wear, but that's OK! There is a way to style this cape to showcase what you're working with! The key to wearing a cape while showcasing off your curves is to wear more figure hugging pieces.
For this blog post I decided to wear these grey skinny jeans and a sweater. If you notice, the sweater doesn't hug too tight to my body, but it does allow for my figure to not get lost when I put the cape on!
These are the type of pieces you want to wear when layering with a cape!
PICK STREAMLINED SHOES
When adding a cape to any look it's important to pick shoes that aren't too bulky. Examples of shoes that are considered "chunky" (but still super cute!) are UGGS or thick snow boots. Instead, you want to opt for a chic pair of booties, ballerina or point toed flats, and heels. The reason for this is because these shoes add a more streamlined, finished look to the outfit. I chose my OTK boots to really elongate my legs!
CHOOSE A CUTE UPDO
I am always an advocate for wearing my hair down- especially since I have to wear my hair in a bun everyday for the Army. For this look I am going to say the opposite (gasp, I know!). The reason why I say chose an updo is because the cape is flowy and you don't want your hair to compete with this component of the cape!
What did you think of today's post?! I would love to hear from you in the comments below! Make sure you follow me on Instagram (@julianna_claire), Facebook, and Pinterest for daily style inspo!
Thank you so much for stopping by Blush & Camo!
xx Julianna
SHOP MY LOOK