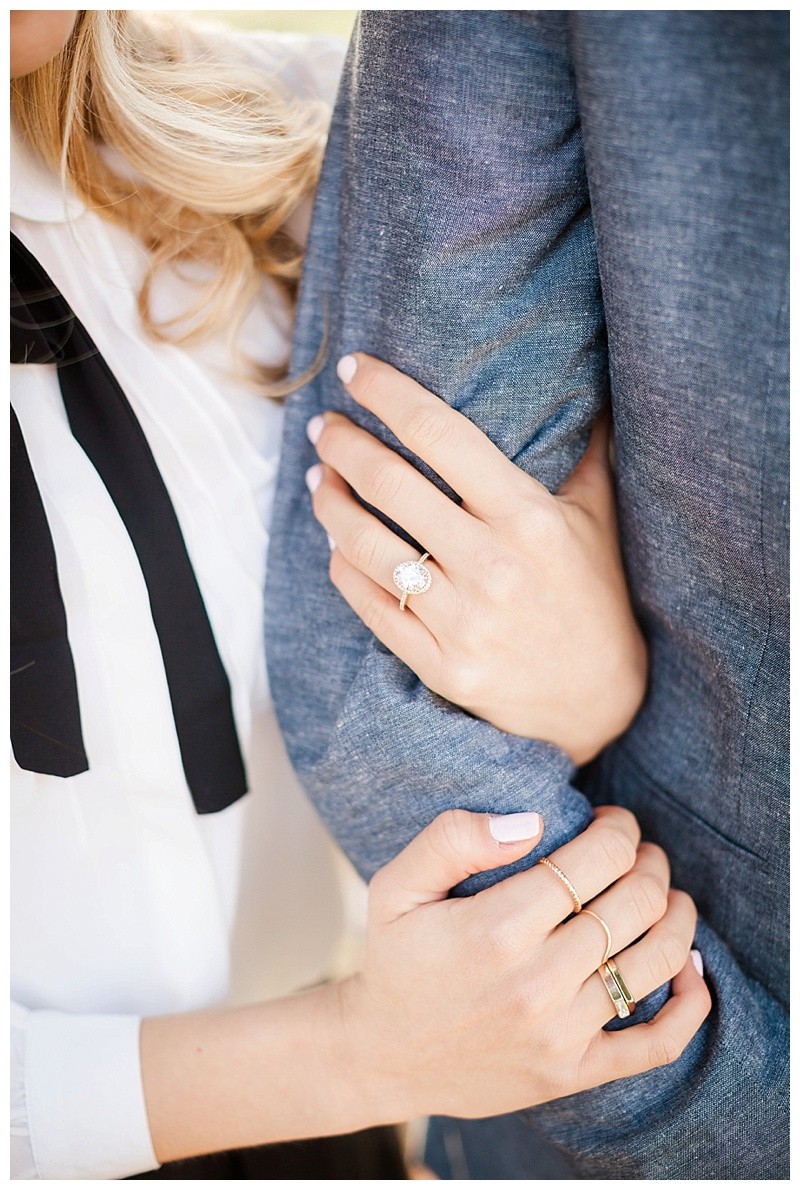 Hello my gorgeous Blush Babes! Usually I try to stick to only fashion/beauty blog posts, but I really wanted to share my engagement story with you! All you beauties have joined me in this "fashion journey" and I wanted to share something a little bit more personal about what's going on in my life! Sending you tons of love today!
The Beginning 
I first met Chuck while I was at West Point as a Cadet. I was a junior and Chuck was a senior.
The first day of being back at West Point, my junior year, I just completed a required leadership position helping run Cadet Basic Training over the summer. I had just finished the 15 mile ruck march with my New Cadets and was SO happy to be done with this summer training. As soon as I got to my barracks room (it's a dorm room, but at West Point they are called barracks) I dropped my ruck on the floor. I was a disgusting mess. My hair was matted to my face from all the sweat, I smelled gross, and I was in hot pink spandex and a t-shirt. Not even 15 minutes after I took my ruck off I got a knock on the door.
In walked my future husband! As soon as I turned around I saw Chuck, and was instantly attracted to him! He introduced himself as our Company Physical Development Officer (in charge of intramural sports) for that semester and he was just introducing himself to everyone on our floor. As soon as I shook his hand there was definitely a spark. When he left the room I turned to my roommate Tiffany and we both started laughing because she said she also thought there was some type of chemistry there.
He asked me out a few weeks later and I knew he was the one after our first date! It was like my heart went, oh there you are, I've been waiting for you.
The Proposal
Fast forward to four years later! We had gone through countless months of long distance, my deployment, and Chuck's Ranger school training to finally live together in Seattle!
Chuck and I had talked about getting married and we both knew that was what we wanted. Last week he asked me if I wanted to hike a trail around Mount Rainier on our day off work, and I love hiking, so I said yes!
We woke up early and drove the two hours to Mount Rainier National park. I was so excited to explore this area! Chuck and I started hiking the trail and we were getting pretty high in elevation and it began to snow. We were the only ones on the trail and I kept commenting on how magical it all was. I absolutely love mountains and snow so this was a perfect combination! When we got to the top of the mountain it looked like we were in a snow globe or a winter wonderland. Chuck said we should stop to admire the view, so we did. A few minutes later I thought Chuck was moving to get back on the trail- but he moved to get down on one knee! He asked me if I would marry him and I of course said yes! I honestly don't remember if I said yes out loud or just nodded my head because I was crying and so elated in that moment. We finished the rest of the trail soaking in the moment that just happened.
Thank you all so much for stopping by Blush & Camo and joining me in my journey!
xx Julianna