Hello, Gorgeous! Today I'm sharing with you the next best option to the ultra popular (and ultra sold out!) Kylie Lip Kit because let's be honest
1.) You have to pay to get onto her site (say whatttt?!)
2.) You have to wait until certain release times to buy this product
3.) The lip kits sell out in about 15 minutes
And no Blush Babe has time for that! So, I went searching for the next best option and my hunt led me straight into Sephora (a store where I spend more money then I care to admit!) and I found the best lip stain. Ever. Yepp, it's THAT good!
WHO MAKES THIS LIP STAIN
On my hunt to find a more affordable and easily accessible lip kit for my Blush Babes I went and found a Sephora sales rep who knows a thing or two about makeup. I started talking to her and found out that she too is equally obsessed with the Kylie lip kit (score!). As soon as I told her I wanted an exact replica of the product she showed me a few options but the one I ultimately choose was the Sephora Collection lip stain color!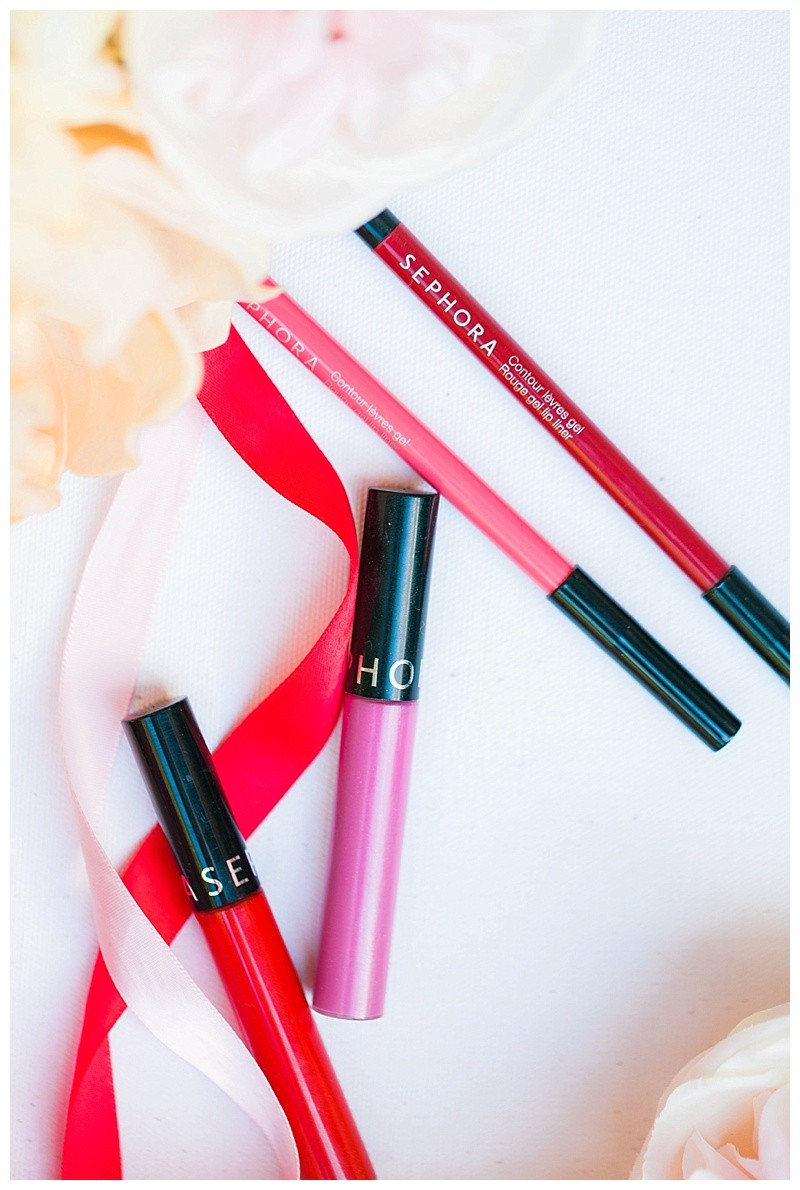 WHY I CHOOSE THIS PRODUCT
I decided on this product because not only does this collection come in AMAZING colors, but this lip stain dries matte (as does Kylie's) and lasts forever. I put on one coat before I go out and never have to reapply! The colors are super pigmented so they are vibrant and stay that way!
Once I put on this lip stain I was hooked. I have worn their red hue in my engagement photos (here and here) and also in most of my blog posts!
This product looks best when worn over top of a lip liner. I have never worn lip liner before, but since I was trying to get the full Kylie Lip Kit effect I purchased two Sephora Collection lip liners since they match perfectly with the companies lip stain colors.
If you are looking for the next best option click on the links below and snatch one (or two!) of these lip stains up! I PROMISE you won't be disapointed!
What did you think of today's post?! I would love to talk with you in the comments below!
Thank you so much for stopping by Blush & Camo!
xx Julianna
SHOP MY PICKS 
SEPHORA COLLECTION Cream Lip Stain
SEPHORA COLLECTION Rouge Gel Lip Liner