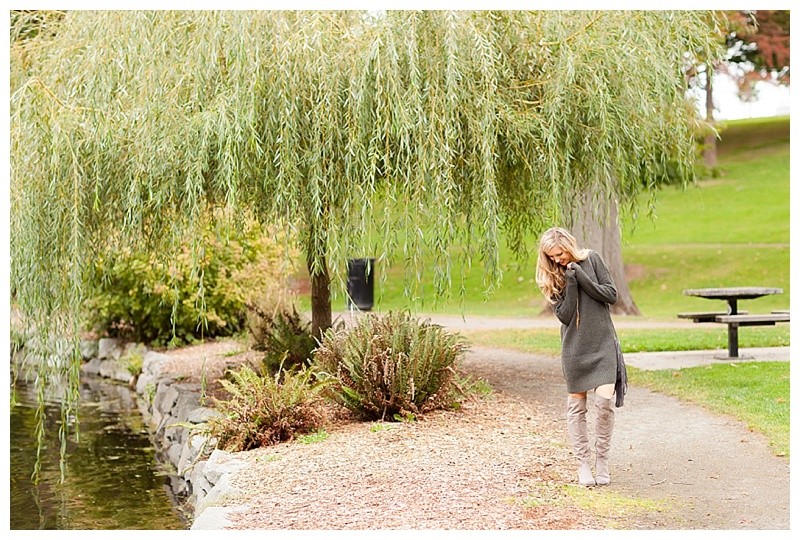 I love sweater dresses for fall! They are feminine, cozy, AND comfortable (win, win, win!). Here was my only problem- I couldn't find one I loved and met me criteria. What are my criteria you ask? Keep scrolling to find out!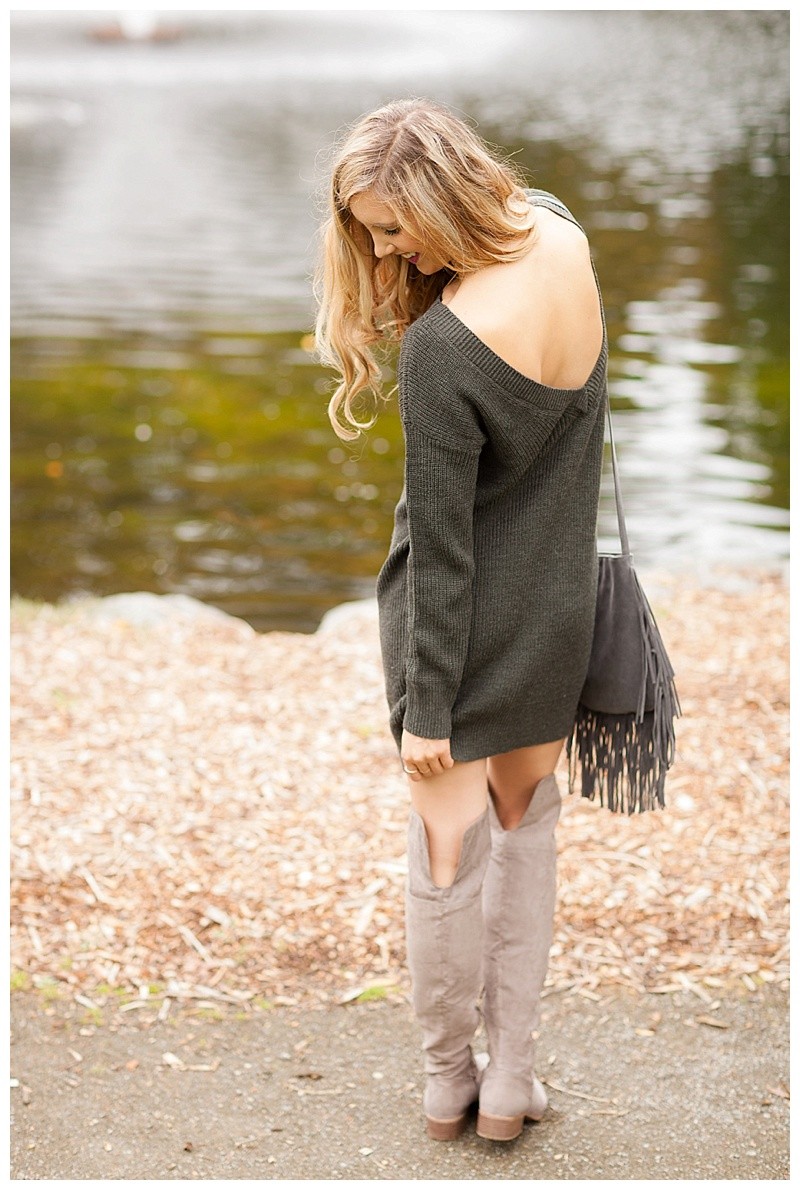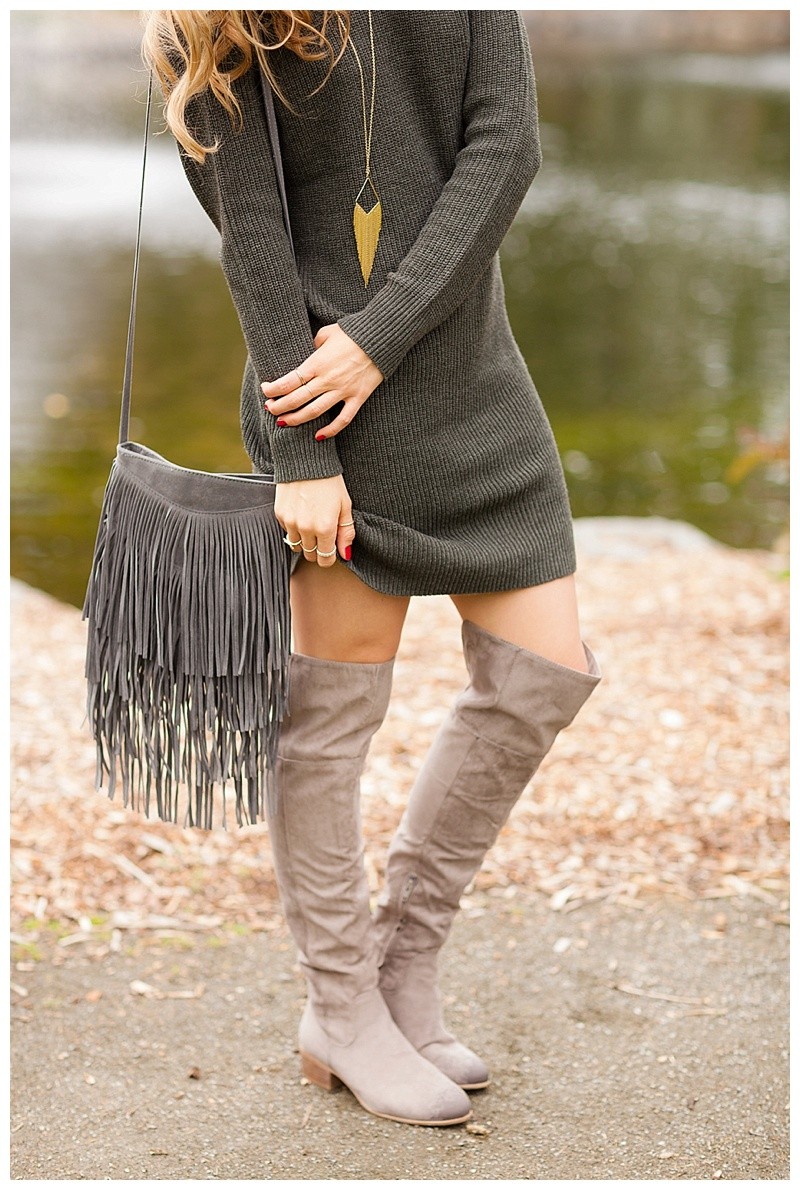 MY CRITERIA FOR THE PERFECT SWEATER DRESS
My list of criteria that a sweater dress must include
1.) Affordable. There are so many gorgeous dresses out there, but I am not in a place in my life where I can spend a large chunk of my paycheck for a sweater dress (any of you ladies out there feel me?!). So I wanted to find one that fit into my budget.
2.) Hit right above the knee. I wanted a sweater dress that would keep me warm (and cover as much leg as possible) while still maintaining a feminine vibe (so not covering TOO much leg;)).
3.) Comfortable. I mean, this is a #nobrainer and is always on my list when looking for clothes to add to my closet.
4.) Come in a solid color. I wanted a sweater dress that was a "blank slate" and the option to add scarves, vest, jackets and not have to worry about if anything clashed.
So those are the four criteria I was looking for when shopping for a sweater dress- and since I never add items to my closet I don't absolutely love I have never owned a sweater dress- Until now!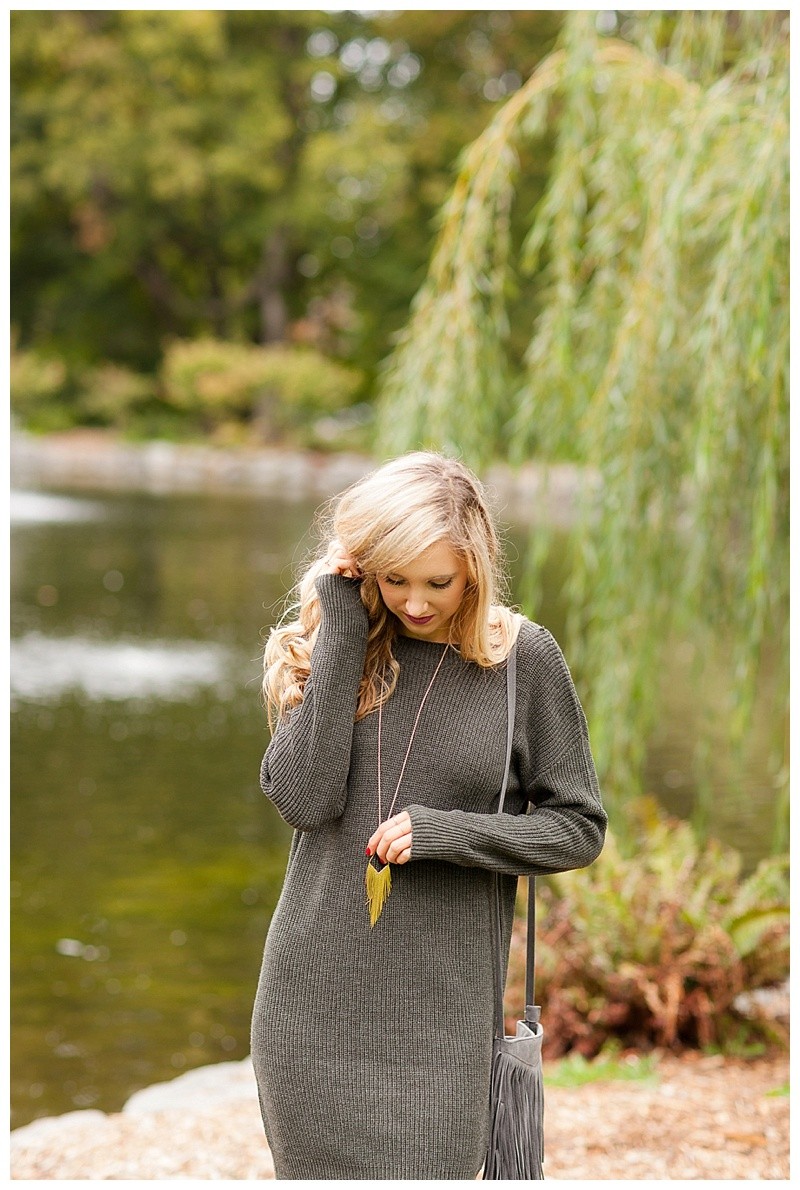 I was in Forever21 (I linked the dress here!) and this dress caught my eye. I knew I was going to love it right away. This dress fit all my criteria and came with a deep v back (which I can't get enough of)! Plus it comes in 3 different colors! I decided to accessorize with some suede OTK (over the knee) boots and this necklace from Favery.
Favery is a local jewelry boutique located right here in Seattle! They specialize in offering jewelry lines from the most influential jewelry designers. Their products are often handmade, locally-sourced, small-batch, one-of-a-kind, and hard to find anywhere else!
I promise you all, their site is filled with gorgeous jewelry. I am extremely picky when it comes to jewelry and lean towards more delicate pieces. Favery has collections of both delicate and more bold jewelry statement pieces. I was blown away from their selection!
I am wearing the Coachella Fringe Necklace by Jules Smith!*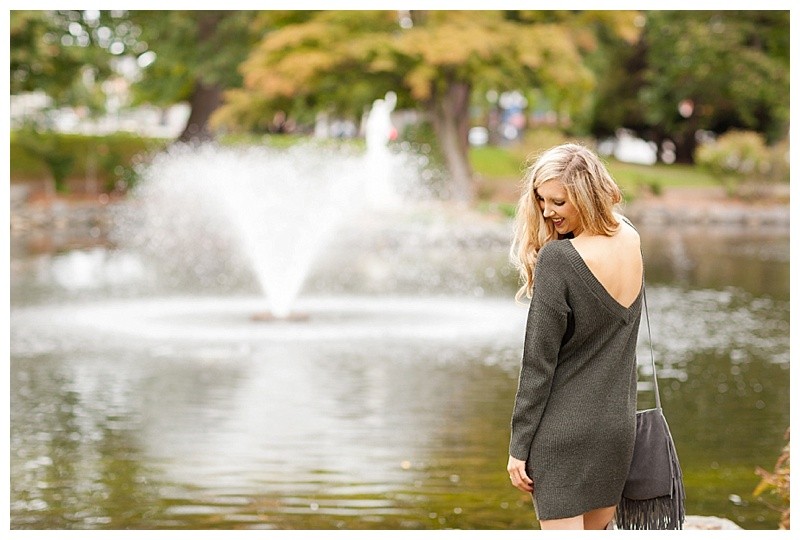 What do you think of this final look?! I would love to hear from you in the comments below!
Thank you so much for stopping by Blush & Camo!
Boots- Charlotte Russe; Bag- Charlotte Russe, similar here
*This necklace was a gift from Favery