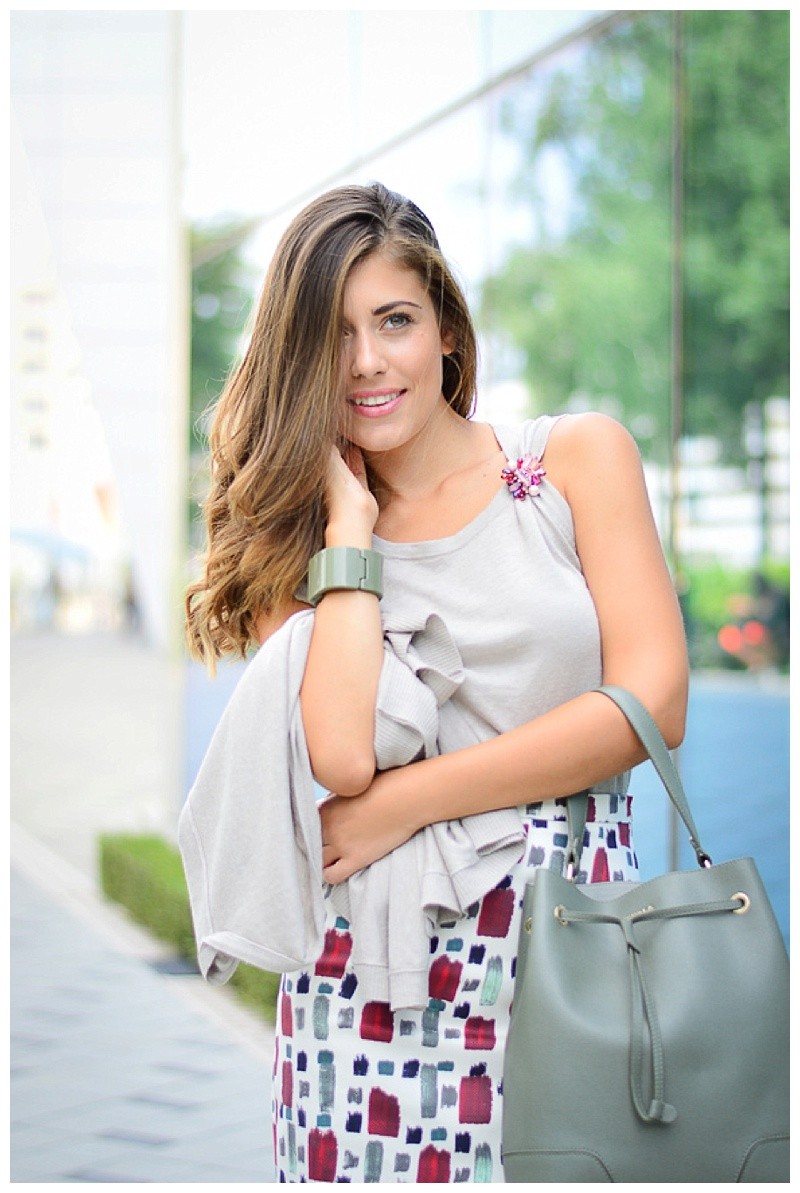 Happy FriYAY loves! I am so excited to share my third week of my mini series Friday Favorite where I feature a blogger who I love and think you should check out:). I am asking them a few questions about blogging so you can get to know them better and hopefully want to start following their blog!
Today's feature is a blogger named Denina who is the creator of  the fashion blog Purely Me. Her style is so feminine and classic- and she has the most amazing hair of anyone I know! She is a natural beauty who incorporates bright colors and classic silhouettes to all her outfits. You can usually find her looking stunning in a midi skirt or dress. On top of all that, she is a total sweetheart! I asked her a few questions about fashion and her blog and this is what she had to say!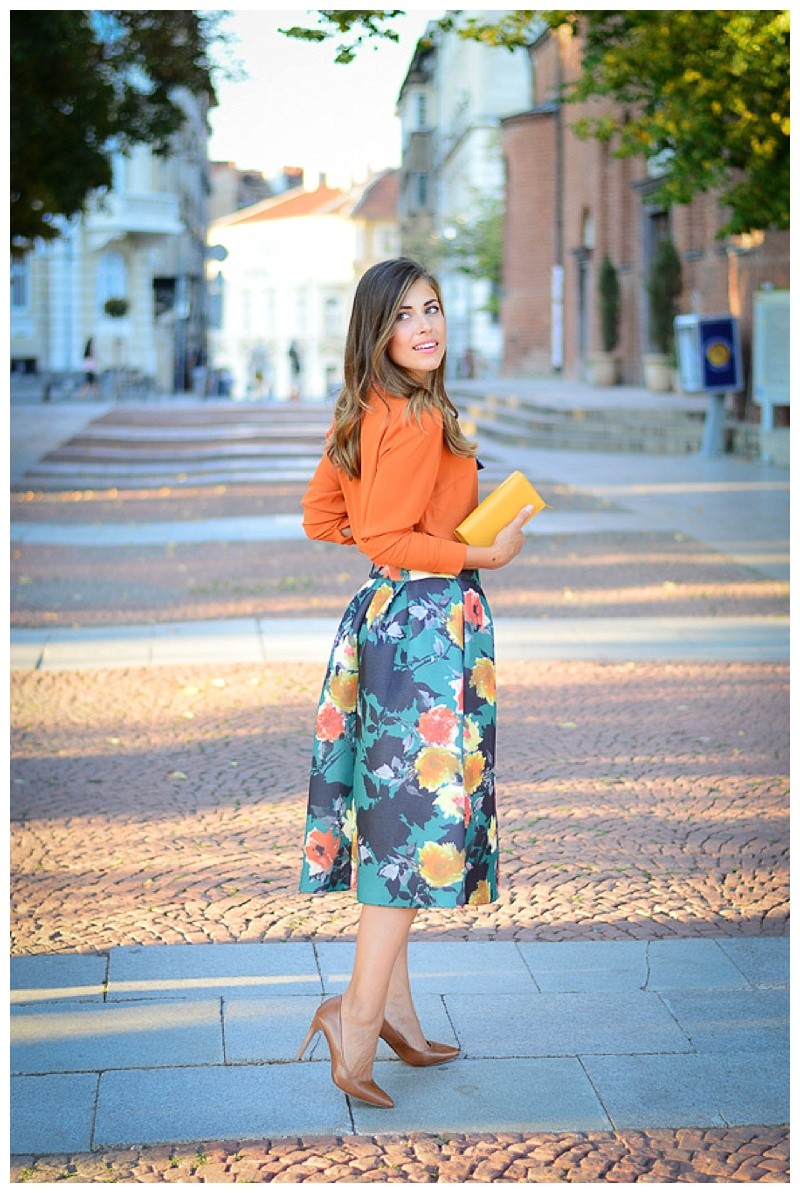 Why did you decide to start a blog? 
I was working in Marketing and PR, but in my second trimester I stopped. Two weeks later, I knew I had to fill my days with something I enjoy, and suddenly it came. Just like that I decided to start a blog. At first I was afraid to call it a fashion blog, but then it all came naturally. More than a year later, now I know it was the right step to take.  
How did you come about picking your blog name out? 
It just stroke me. For me starting my own blog was about showing my true self to people. I knew it had to reflect myself purely and sincerely as I am. So, it had to be Purely Me!
What are some of your favorite stores to shop at?
My most favorite stores to shop at are Mango, Asos, Zara and TK Maxx for some treasure hunting. However, I also love those unknown local stores, because they have their own specific and unique selection.
What is your fashion philosophy?
My fashion philosophy is simple. A woman should be herself, feeling comfortable and chic, while most of all sincerely smiling. A smile is what makes out the outfit!
What do you enjoy most about blogging?
The thing I enjoy most about blogging is I create my own kind of art! It's something I feel passionate about – something that people love and enjoy. This is priceless to me.
If you could wear an outfit that describes who you are, what would that outfit be? – It would definitely be all natural hues. Maybe a denim bottom piece or dress, tan heels and a bag in suede, gold jewelry, a wristwatch and a pair of sunglasses.
Thank you so much for stopping by Blush & Camo!
xx Julianna