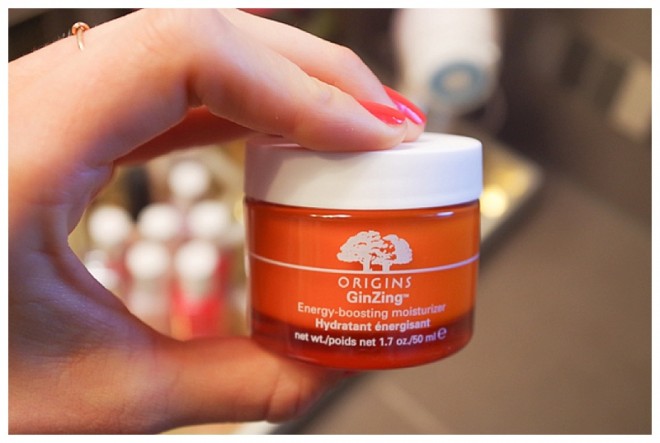 I have gotten some questions regarding my skin care regimen, so today I am going to share the two products I cannot live without.
The first is my Clarisonic. I bought this cleansing device about two years ago and it was the best beauty decision I ever made (this is not an exaggeration)! Growing up I struggled, and still do, struggle with acne. I have combination skin so some areas are more acne prone than others. After a few months of consistently using this product my skin was acne free and stayed that way. One of the best aspects of this tool is it only takes 1 minute to wash your face (I know, that's it!).  I bought the Aria. When I went to the official Clarisonic page I couldn't find the Aria anymore so maybe they discontinued it?! The most silmilar one they have to what I bought is the Mia 3. Both the Aria and the Mia 3 have three different levels: delicate, universal, and powerful. I use the universal level the majority of the time and only use the powerful setting when I feel my skin needs a deep exfoliation. You can also choose what type of brush head you would like depending on your skin type. The brush heads range from brightening your skin to deep pore cleansing (the one I use). I love all the various options you can choose from. When I was in Afghanistan I didn't bring my Clarisonic with me and eventually made Chuck send it to me because I noticed a decline in the quality of my skin and I was breaking out like crazy. You can use continue to use your regular face wash for whatever product works best for your skin (I am currently loving Origins A Perfect World Cleanser). Anyway, if you are considering adding the Clarisonic to your beauty routine I recommend going to their website which makes it SUPER easy to find which device would work best for your skin. You can also leave comments below and I will answer them!
The second product is moisturizer with vitamin C in its ingredients. I lean towards products with all natural ingredients and I will not put anything on my face containing parabens. I require vitamin C because it helps brighten the skin and get rid of dark spots. The Origins Brand is one of my favorites because they meet my criteria. I am currently loving the GinZing Energy Boosting Moisturizer which has coffee beans and ginseng. When I first opened the bottle the moisturizer smelled amazing. When I put it on my face it was lightweight, not thick or creamy, and didn't leave my skin oily. This product left my skin feeling hydrated for hours. If you have super dry skin this would not be the product for you and I recommend getting something that's a little thicker like Peter Thomas Roth's Camu Camu moisturizer.
These two products are a great choice in the right direction to great skin! Thank you so much for reading!