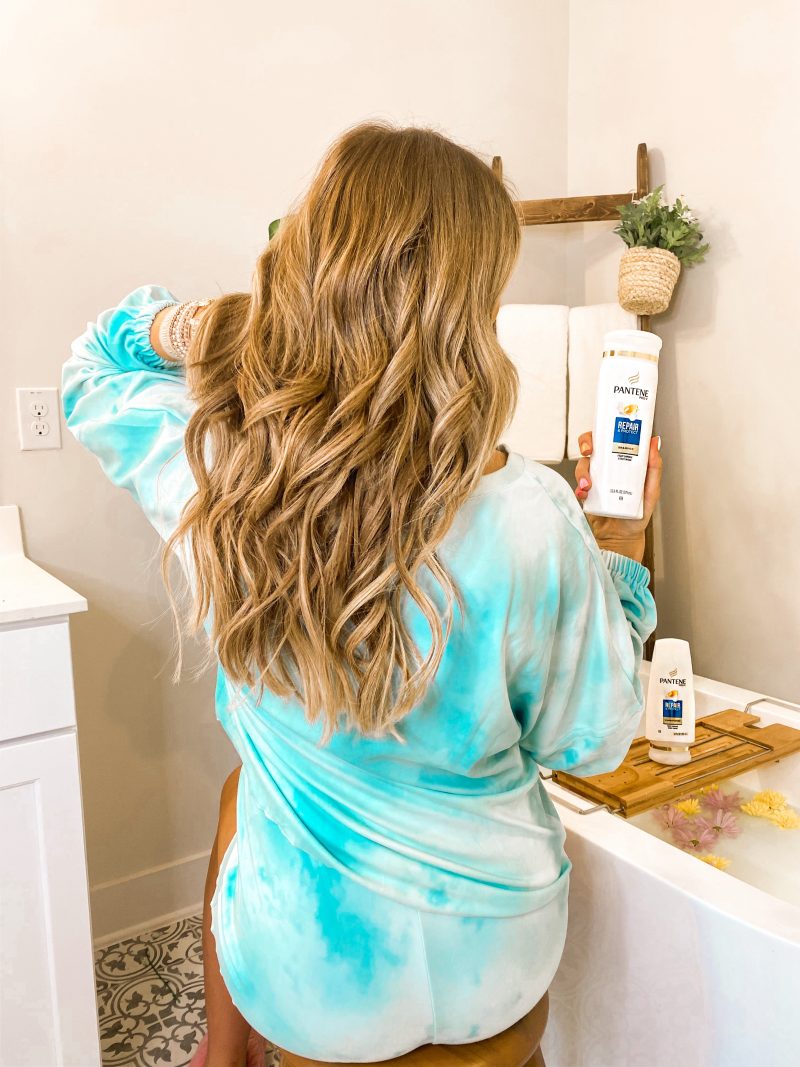 **This post is sponsored by Pantene. All thoughts and opinions are my own.
I can't believe I am already 33 weeks pregnant and Baby C will be here in just a few short weeks! Where does the time go?! It's a unique journey being pregnant during these times and I can't wait to share with Baby C what we went through together. There are many pregnancy milestones I simply haven't been able to celebrate such as a babymoon, baby shower, and going out and looking at baby items.
Then, there are other activities all of us can relate to that we haven't been able to maintain. One example is having to put our beauty routines on hold. Appointments such as nails, lashes, brows, and hair have all taken a pause for the health and safety of our communities.
My hair is my favorite part of my beauty routine! Even though I haven't been to a hair salon in over five months I want a good hair day everyday- regardless of what's going on in the world! This is especially true while I've been pregnant. My body has changed so much over these last eight months, and every step of the way I've wanted to look and feel my best! For me, feeling my most beautiful means having a great hair day with healthy, hydrated hair. When I have a great hair day I feel like I can face whatever comes my way.
Today I want to share with you my pregnancy haircare routine! The best part about my pregnancy haircare routine is its budget friendly and takes only two products to get healthy, hydrated hair!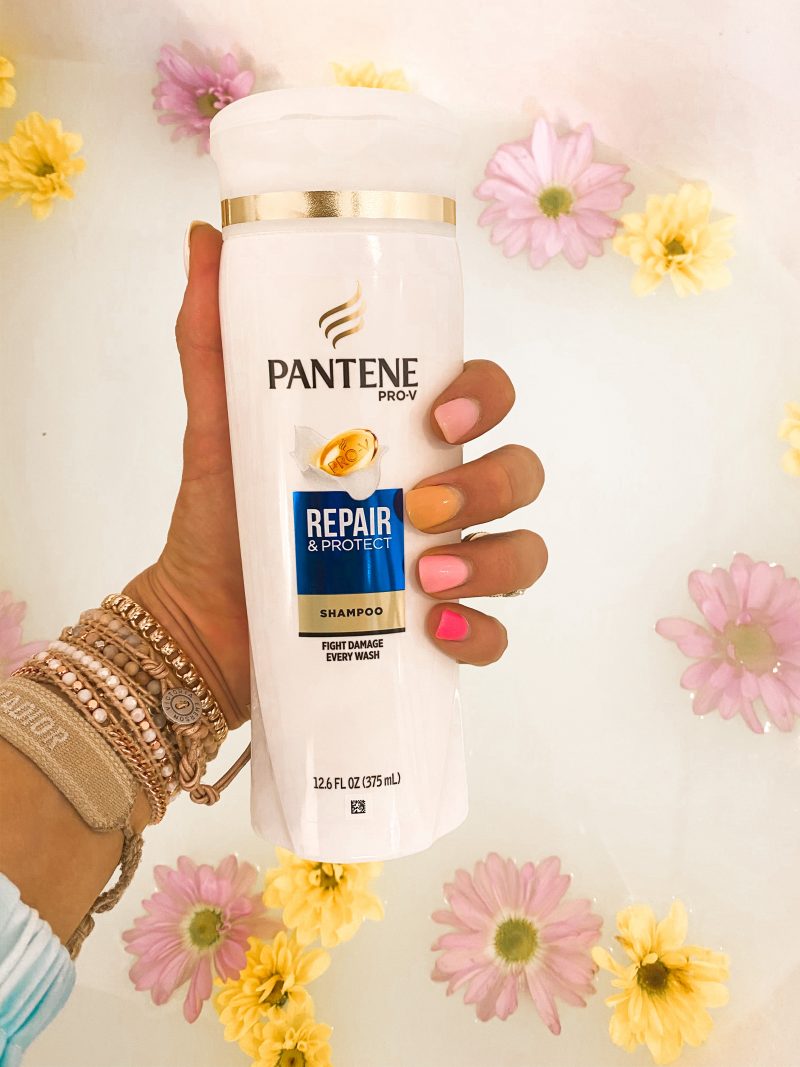 Usually I wash my hair about twice a week. I've found this works best for my hair type! When I do wash my hair I first go in with my Pantene Pro-V Daily Moisture Renewal Shampoo. This shampoo has a potent blend of nutrients, is paraben-free, and helps lock in moisture from root to tip.
Then, I love to go in with my Pantene Pro-V Daily Moisture Renewal Conditioner! This conditioner has micro-moisturizers that leave your hair soft, shiny, and deeply hydrated.
Sometimes, if my hair needs a little extra hydration, especially in the summer, I like to use Pantene's Daily Moisture Renewal 3 Minute Miracle Daily Conditioner in place of my Pro-V Daily Moisture Renewal Hydrating Conditioner. This product gives my hair a boost of moisture for shiny locks!
Since my hair is the part of my beauty routine that I put the most emphasis on, I've tried out tons of hair products/routines over the years. These three products give my hair the most hydration and the best hair days than anything else I've tried.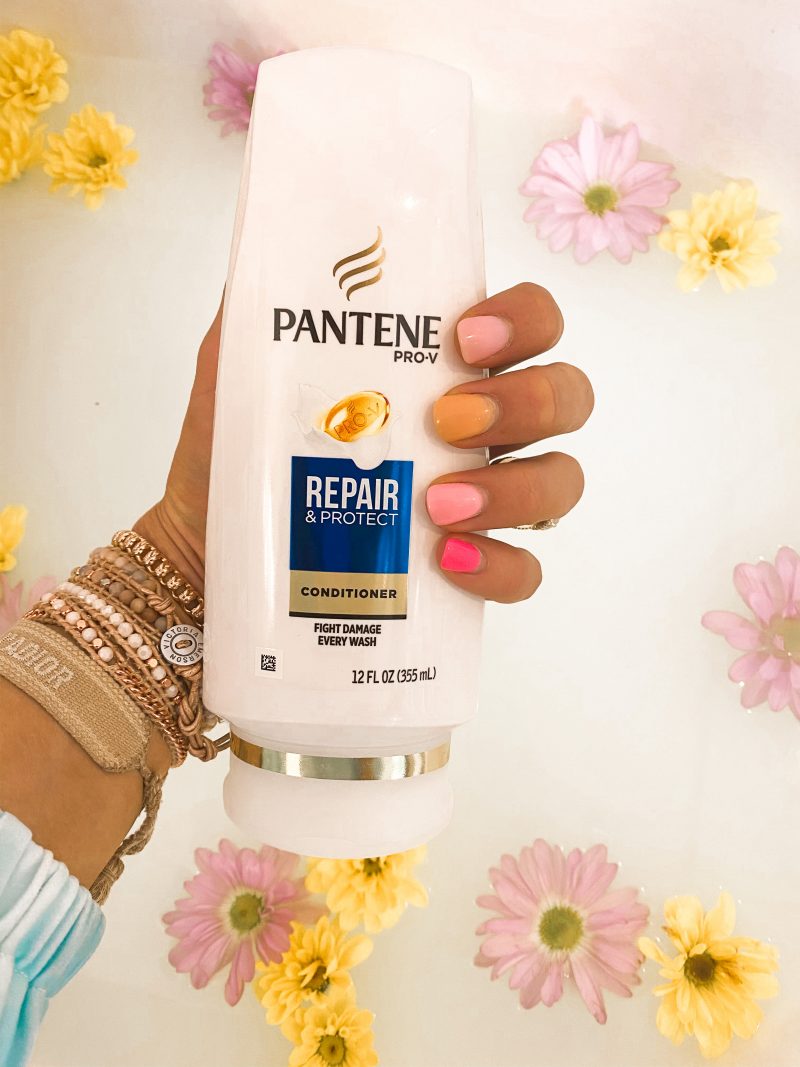 I also recently found out that Pantene's Daily Moisture Renewal Collection helps prevent up to 90% of future styling and heat damage and can reverse months of visible damage in just 1 week!
What's your favorite Pantene product?! Let me know in the comments below!
Thank you for stopping by Blush & Camo!
You can follow me on Pinterest by clicking here!
Get more daily inspo by following me on Instagram and TikTok!
xx, Julianna