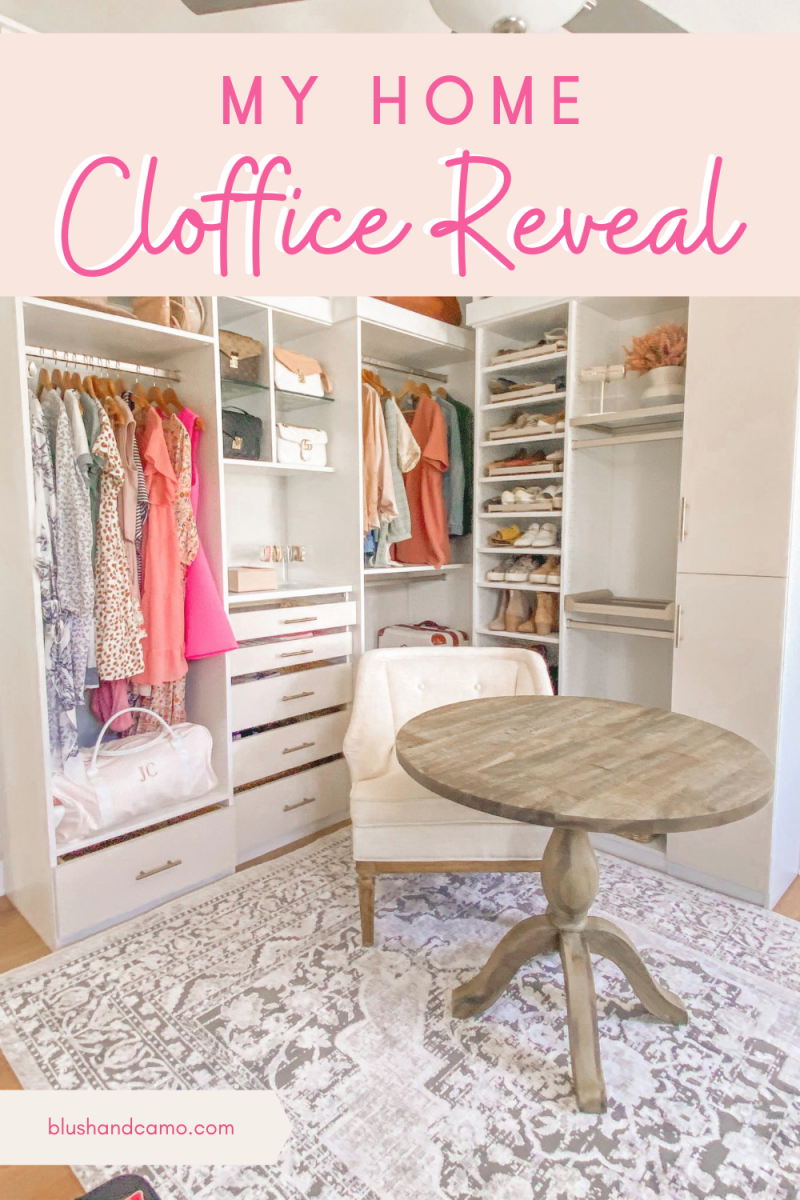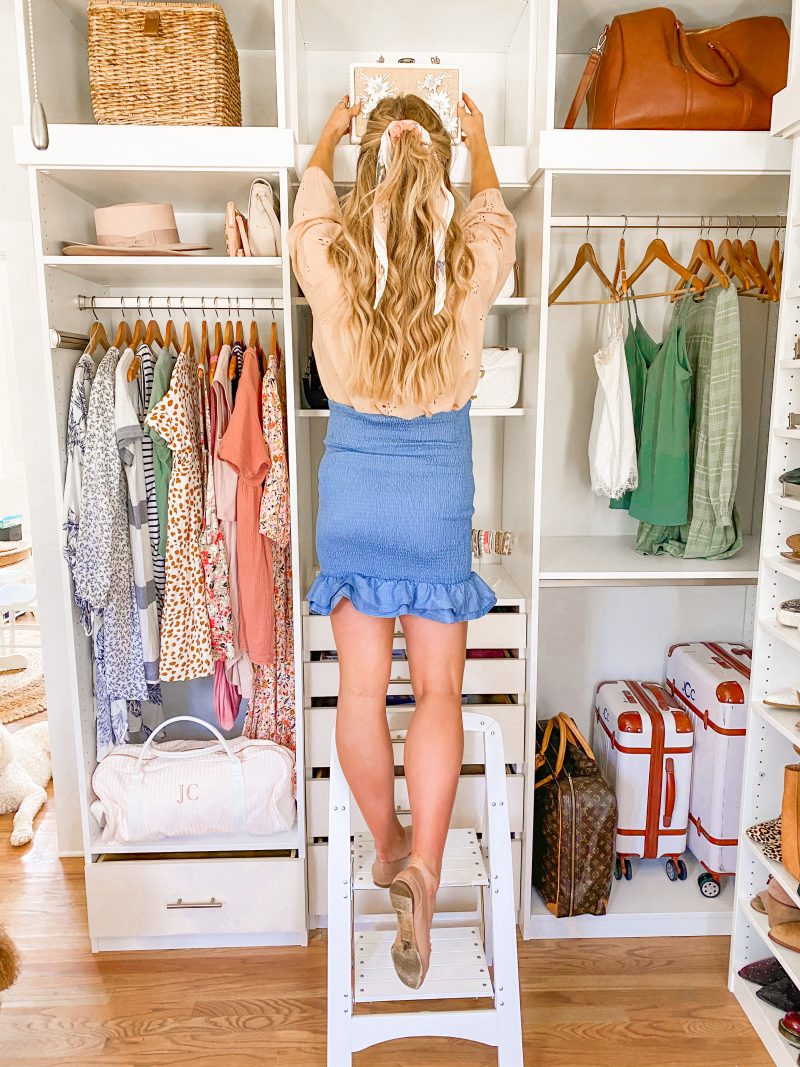 Welcome back to Blush & Camo! Today I'm so excited to share with you my Cloffice (a closet and office space combined!) reveal designed by Impact Design Resources. This company specializes in closet and kitchen cabinetry! Each of their principal designers brings 20-30 years experience in custom home building, manufacturing, cabinet making and custom millwork.
Let me start from the beginning of how this project started!
I first met Kristie, one of the principal designers of Impact Design Resources, while I was hosting a Southern Living event in South Carolina last summer.
Kristie was the designer behind the gorgeous closets in each of these Southern Living homes. I remember walking into the first closet of one of the homes and feeling like a princess. The closet was perfectly designed from ceiling to floor.
We did an Instagram Live together showcasing the closet and how Kristie utilized every square inch of this space to design a dream space for the future homeowner!
I remember leaving the event dreaming of having a closet or space like the one Kristie designed for that home.
Fast forward a year later- Chuck and I just moved into our new home in North Carolina. I knew when we moved into this home that I wanted to create a Cloffice! I've been working from home as a full-time blogger for almost two years and never had a space to call my own. I've always done my work on the dining room table or a barstool in the kitchen.
I knew my vision for a Cloffice, but I had no idea where to start or how I was going to accomplish finishing this space.
Then, a week after moving into our new home Kristie reached out asking if I would be interested in collaborating together on a space in my home. When I got that email I about fell out of my chair! Kristie and her company create truly magical spaces, and collaborating with her was a dream come true!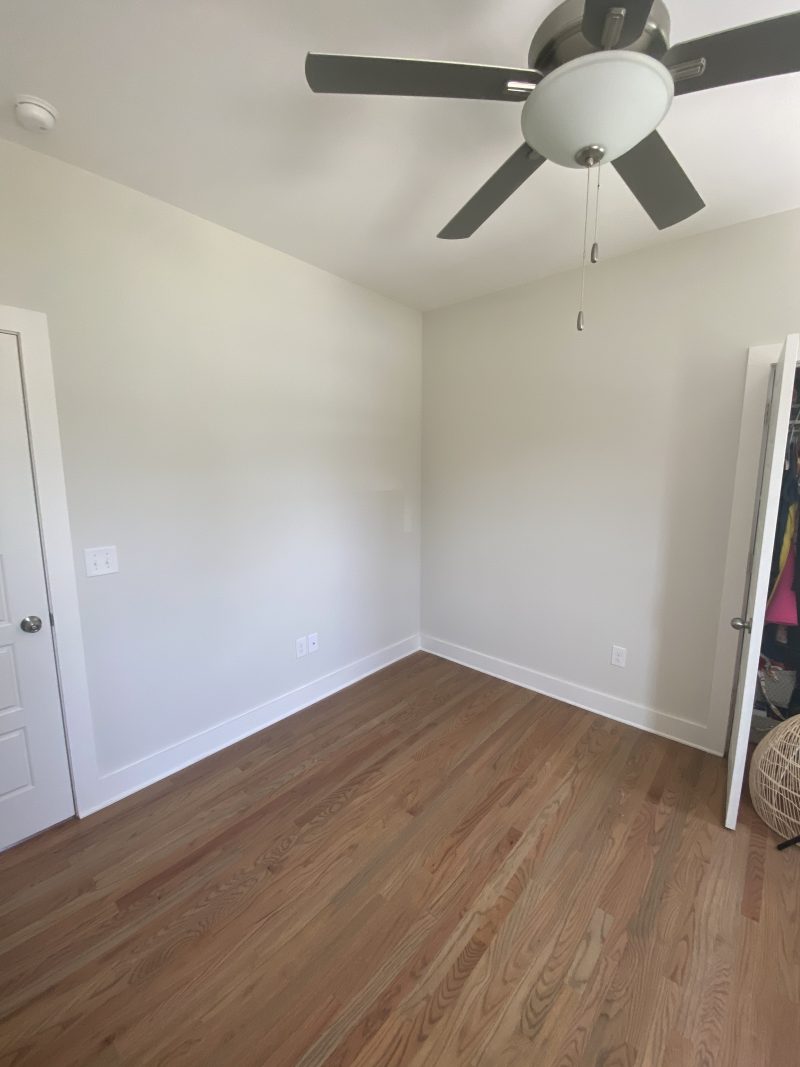 THE PLANNING PROCESS
I knew the perfect project for Kristie and her amazing team would be to transform a room in my home into my Cloffice!
We started the planning process by me sending over the measurements of the two walls I wanted to transform into closet space. I also sent over inspiration pictures of how I envisioned the space to look and function.
My inspiration pictures features white, clean closet shelving with a mixture of hanging and shelving space. I also requested lots of space dedicated to shoes since that is my fashion weakness- I can't get enough shoes!
Other than a few aesthetic preferences and functionality requests I told Kristie and her team to design the space how they saw fit! After all, they are the professionals and I trust them completely.
A week later Kristie sent me over the design drafts and I started crying when I saw them. The closet space looked so beautiful, and I couldn't believe that I would have this special space in my home designed by her!
I approved the designs right away!
FINAL DESIGN MEETING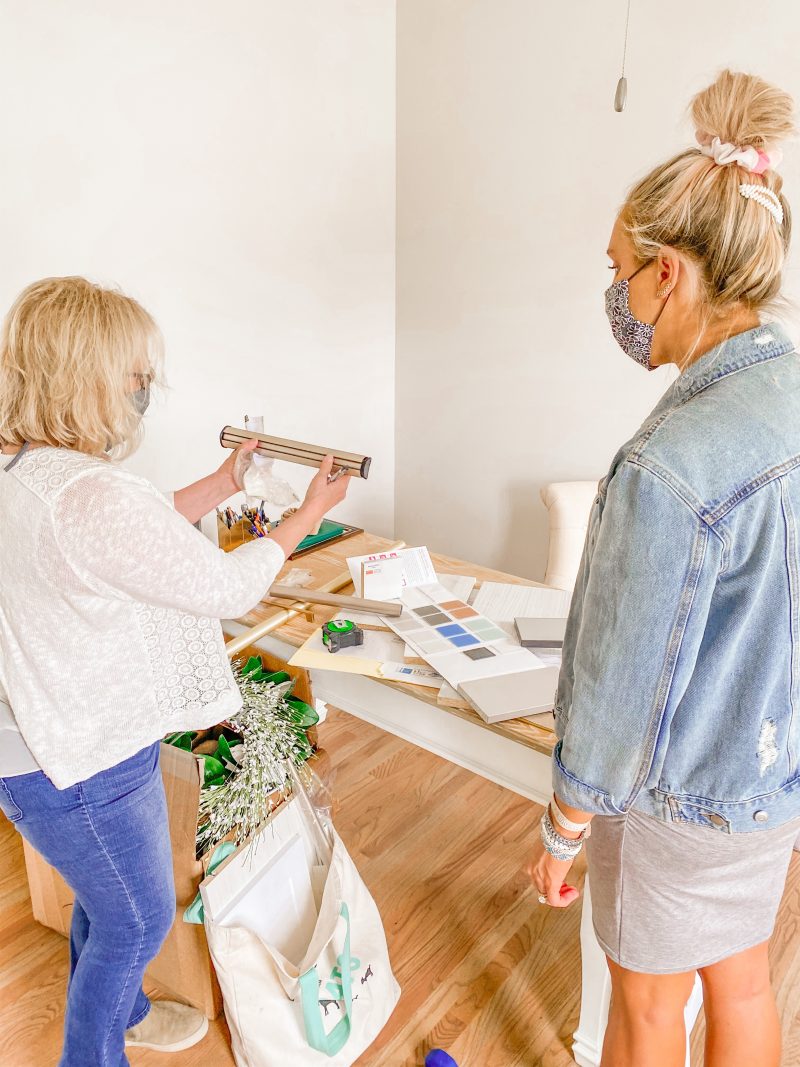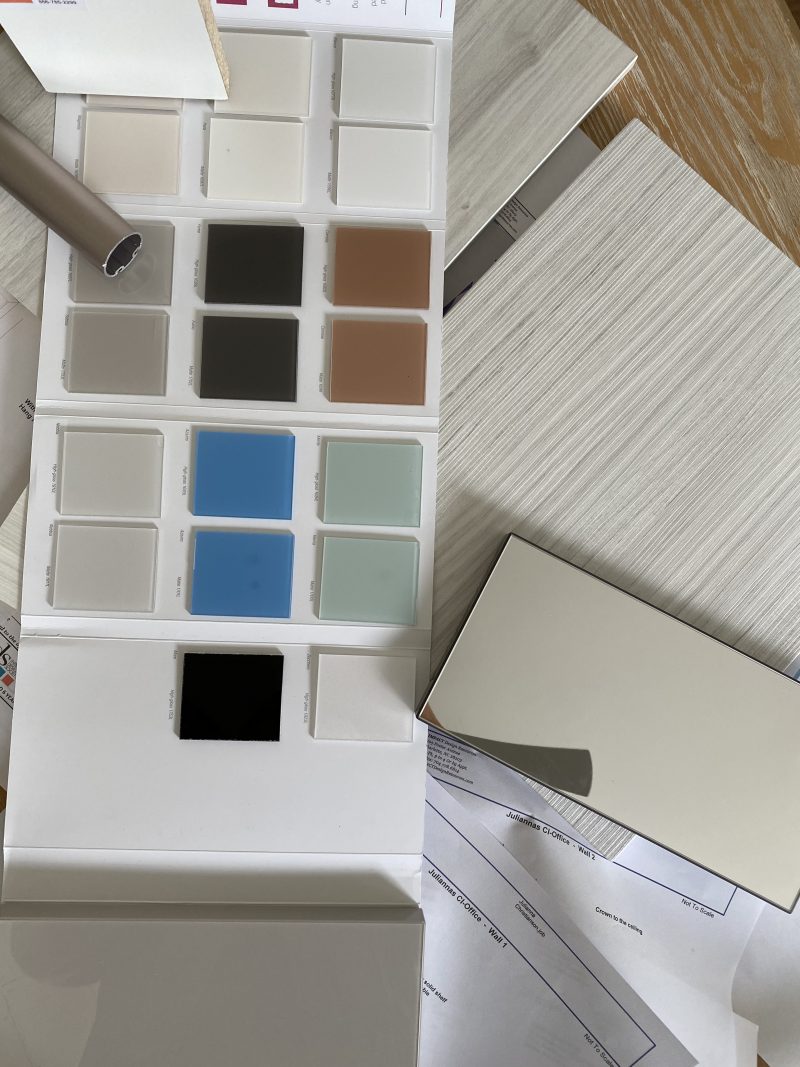 Another week went by and Kristie stopped by my home to take final measurements of the walls. She also brought a lot of the fun design pieces to make final decisions on.
Various hanging racks, drawer fronts, and drawer pulls were put in front of me in all different colors.
We decided on matte nickel for the hanging rods. For the drawer fronts I opted for this gorgeous soft pink called "magnolia." The drawer pulls are a champagne color that bring out the gold in the hanging rods.
After the design meeting everything was set in place! The designs were finalized and the details were picked out. The last step was the actual install of the Cloffice!
INSTALLATION OF THE CLOFFICE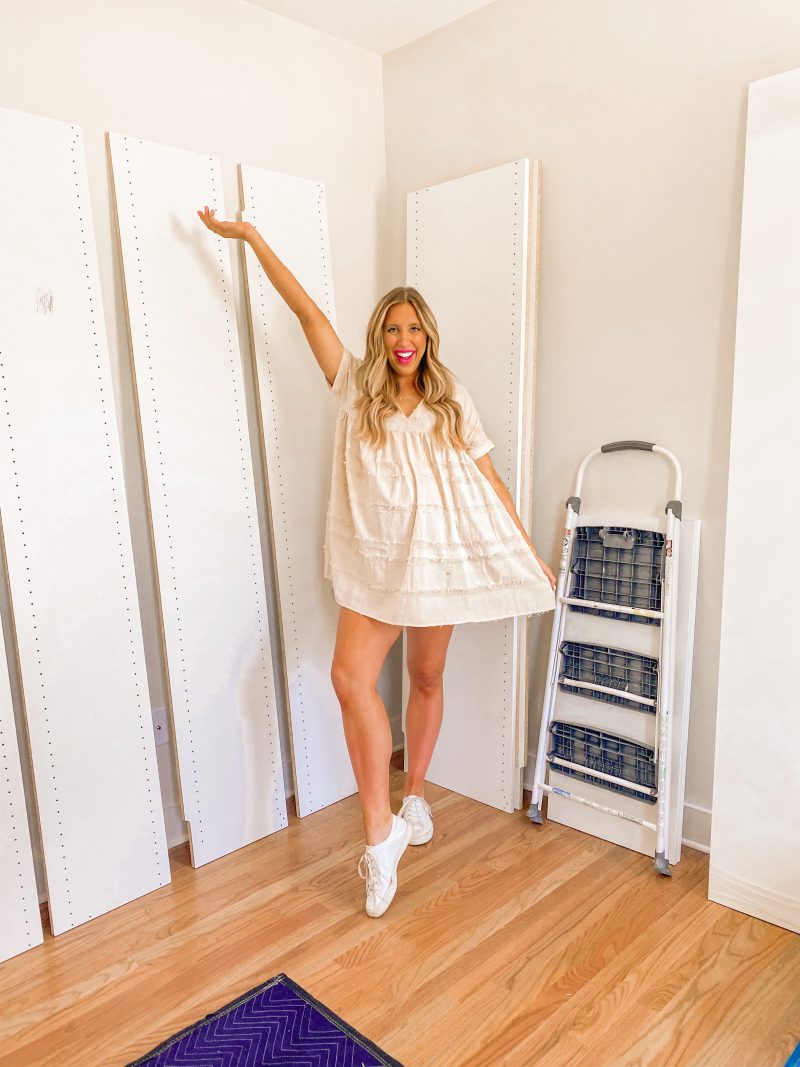 Here is what the room looked like during the install! Lots of moving pieces!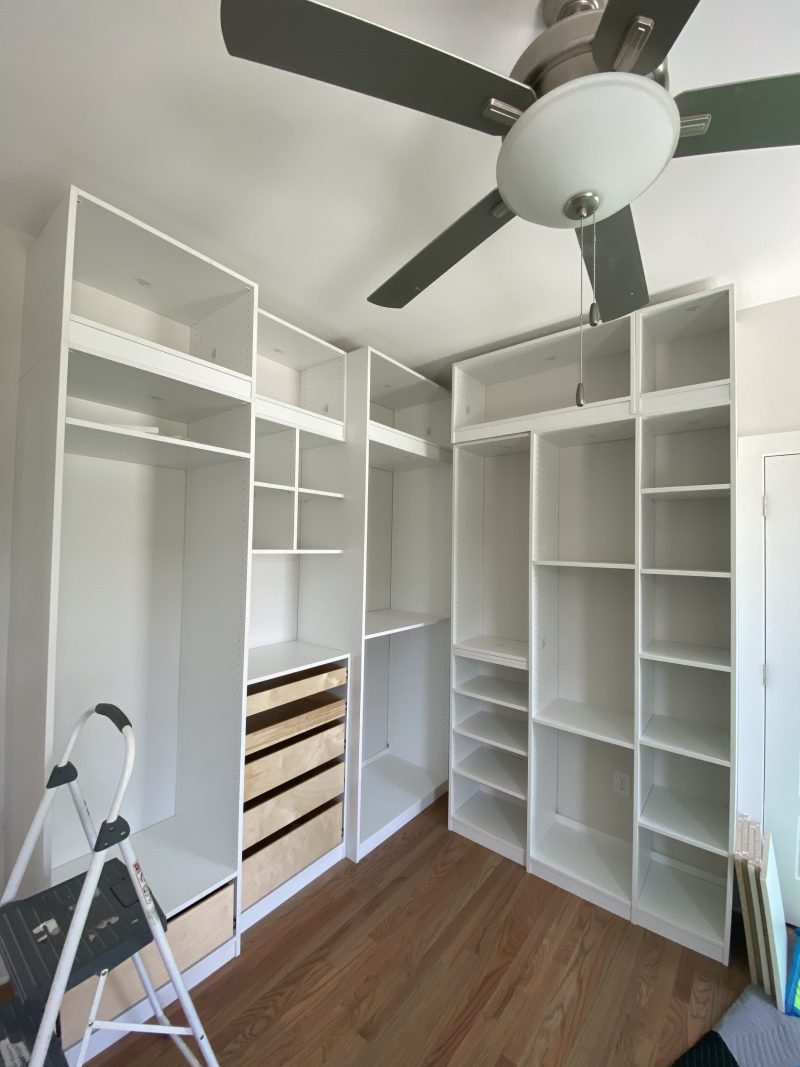 The install of the Cloffice happened so quickly! Her team came over on a Thursday and finished by Saturday morning. Kristie and I also collaborated together on my sweet baby girl's closet which also got installed at the same time, but that closet is going to be a separate blog post!
Her team was so professional the entire time. They all wore masks and were friendly throughout the entire installation process. Kristie stopped by one of the days to ensure the install was coming along.
CLOFFICE REVEAL
Here is the final reveal of my Cloffice! All of Impact Design Resources hard work and creative vision helped create this dream space. I couldn't have envisioned a more perfect space to create content!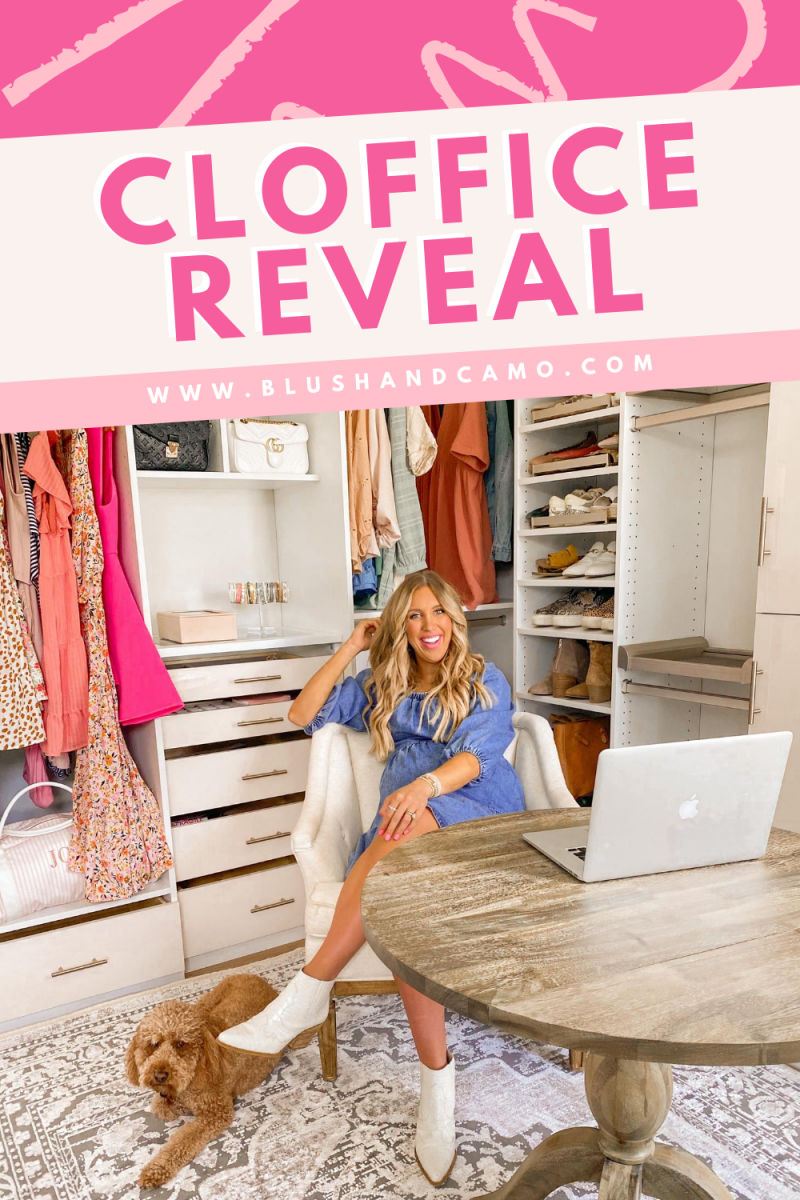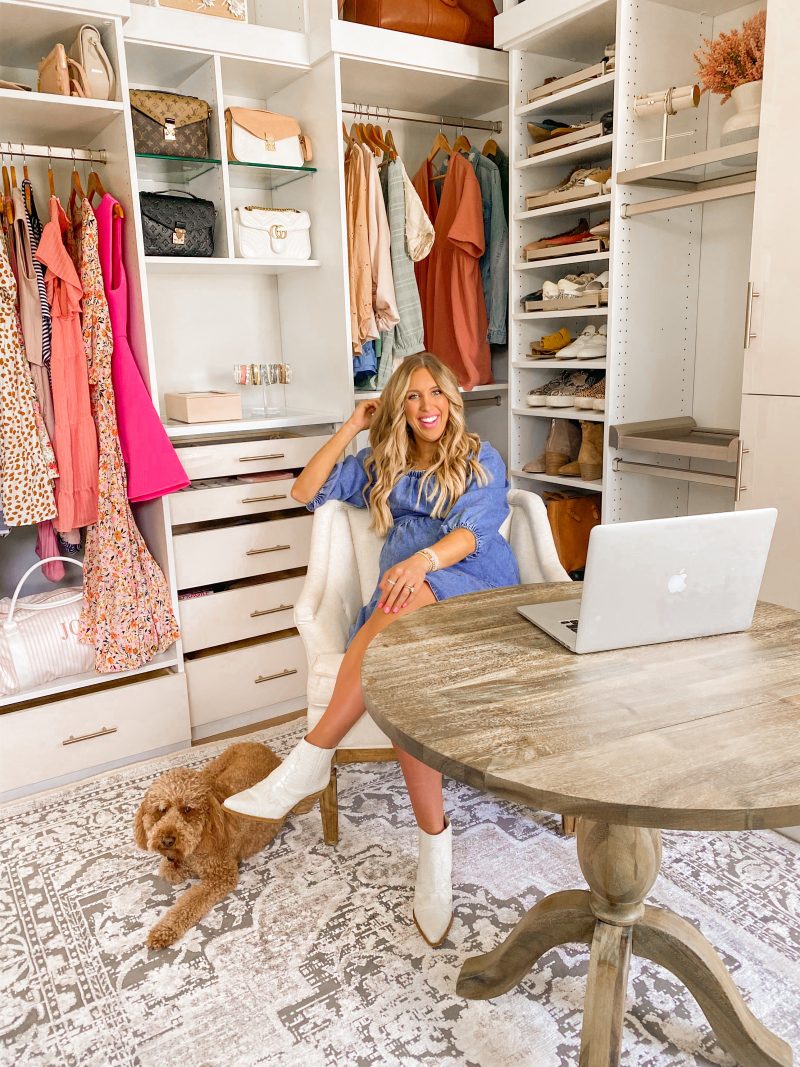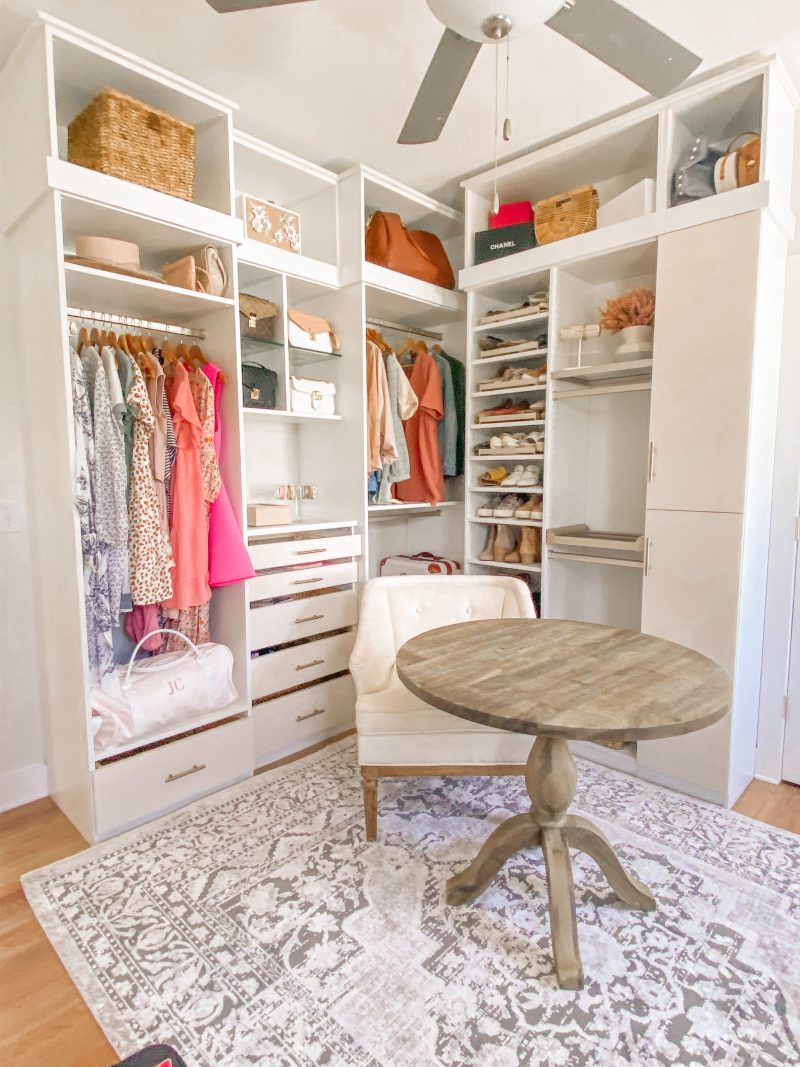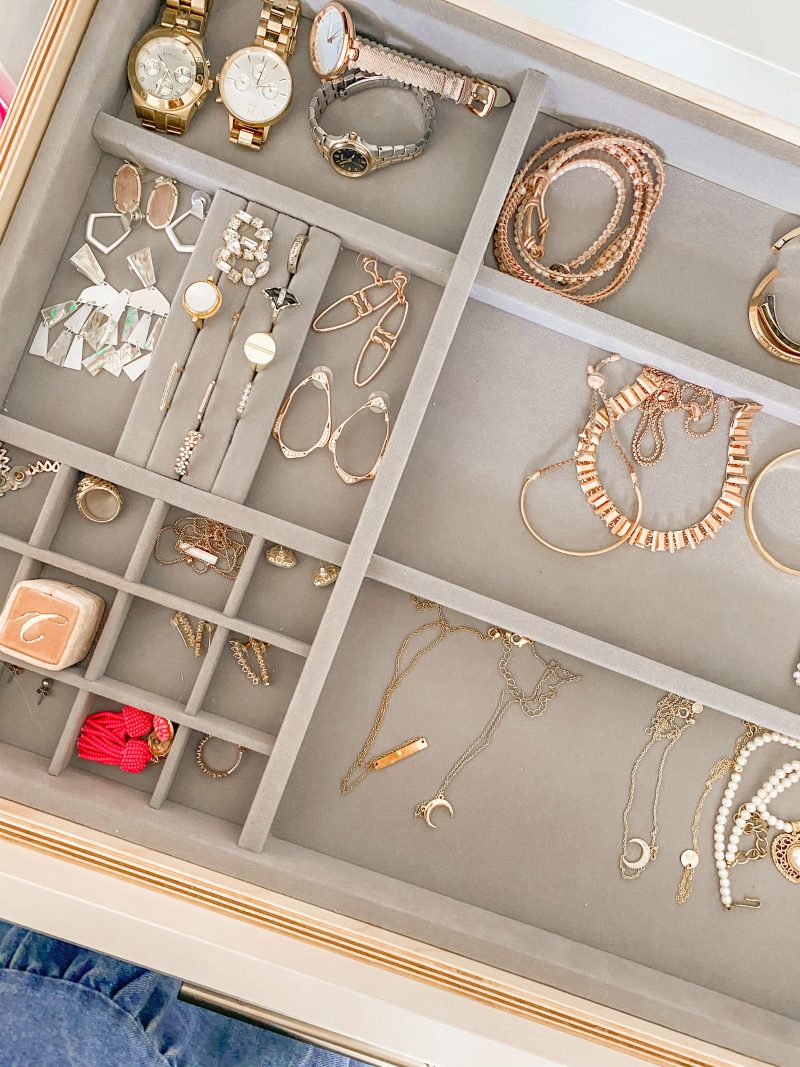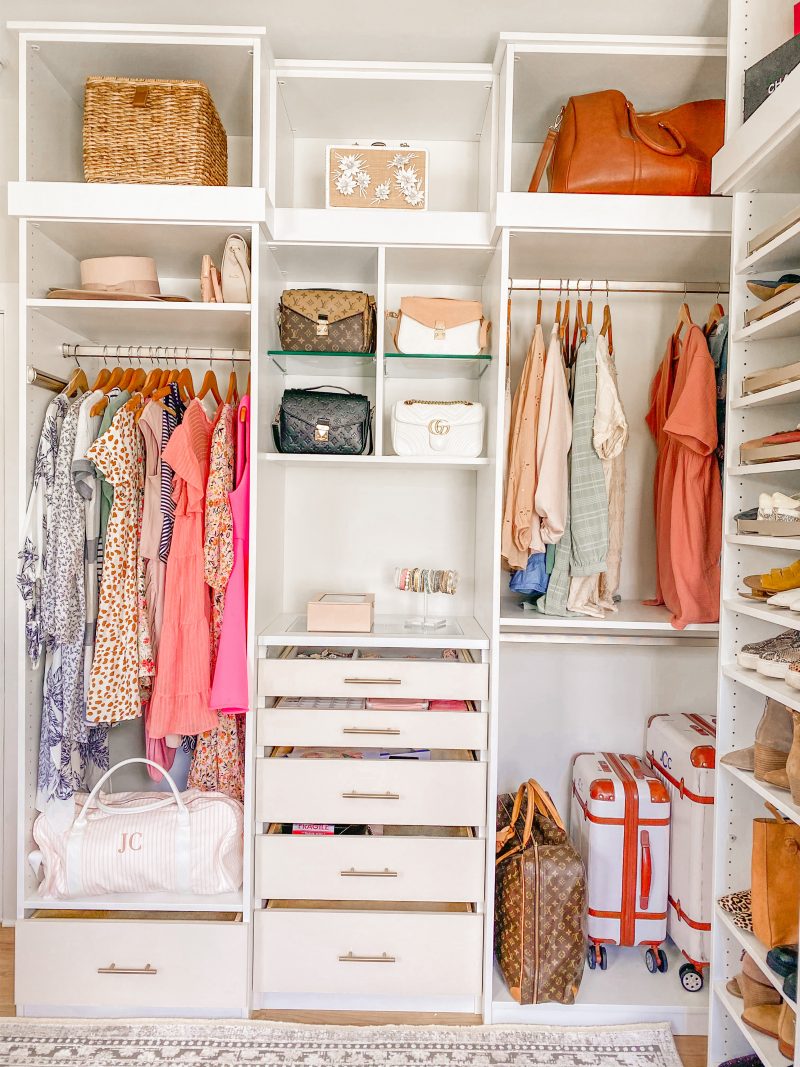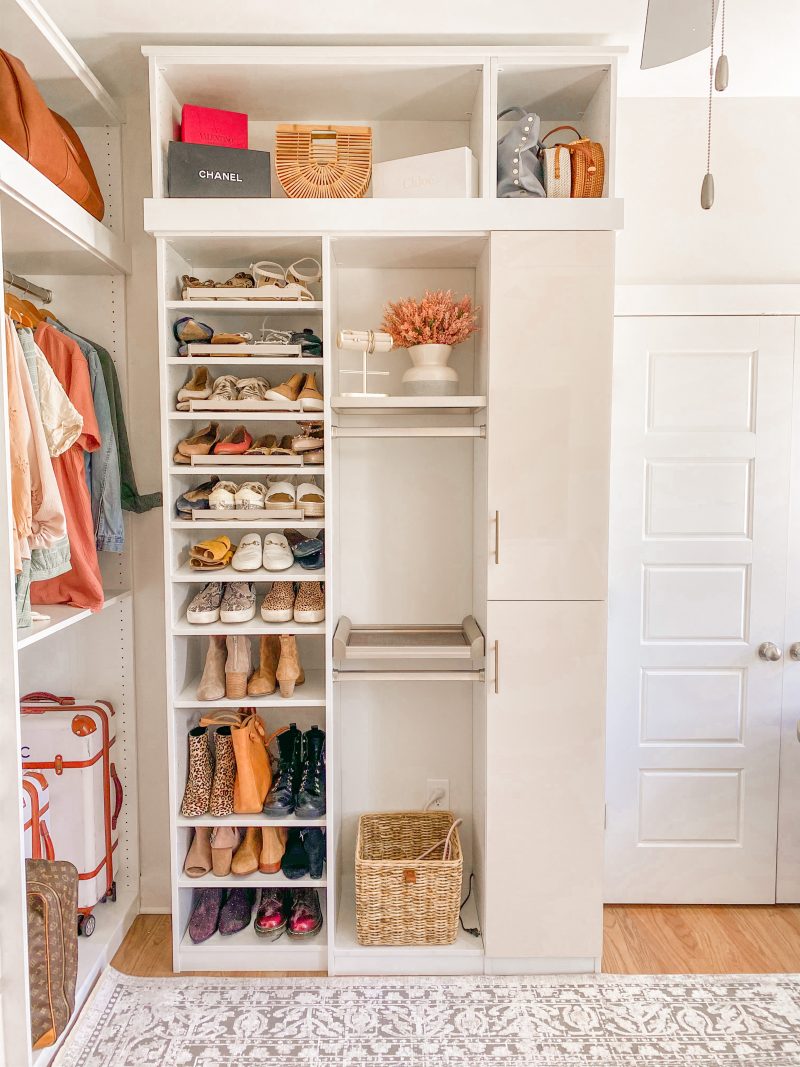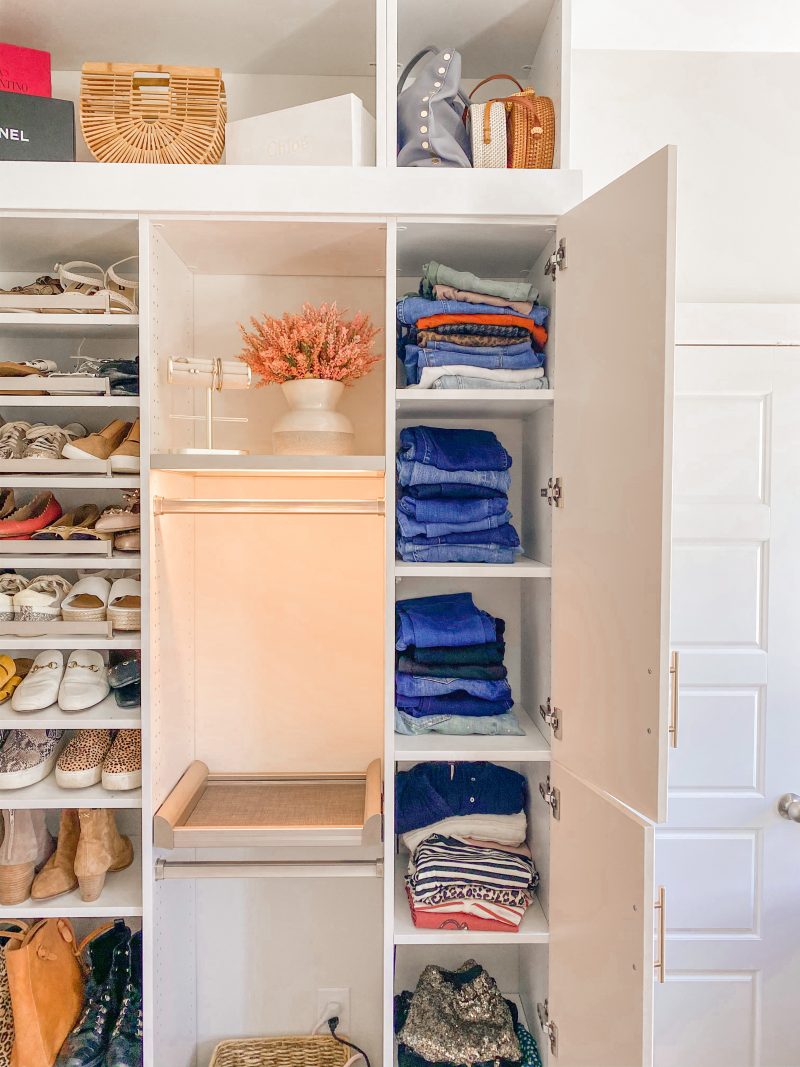 If you live in the Carolinas and are looking for someone to create a dream space for you I highly recommend Impact Design Resources. The entire Cloffice project from start to finish was fun, professional, and fast!
Coming soon to Blush & Camo is the closet reveal for Baby C's closet + more blog posts on closet organization tips/products to help you create a functional space!
What do you think of the Cloffice?! Let me know in the comments below!
Thank you for stopping by Blush & Camo!
You can follow me on Pinterest by clicking here!
Get more daily inspo by following me on Instagram and TikTok!
xx, Julianna