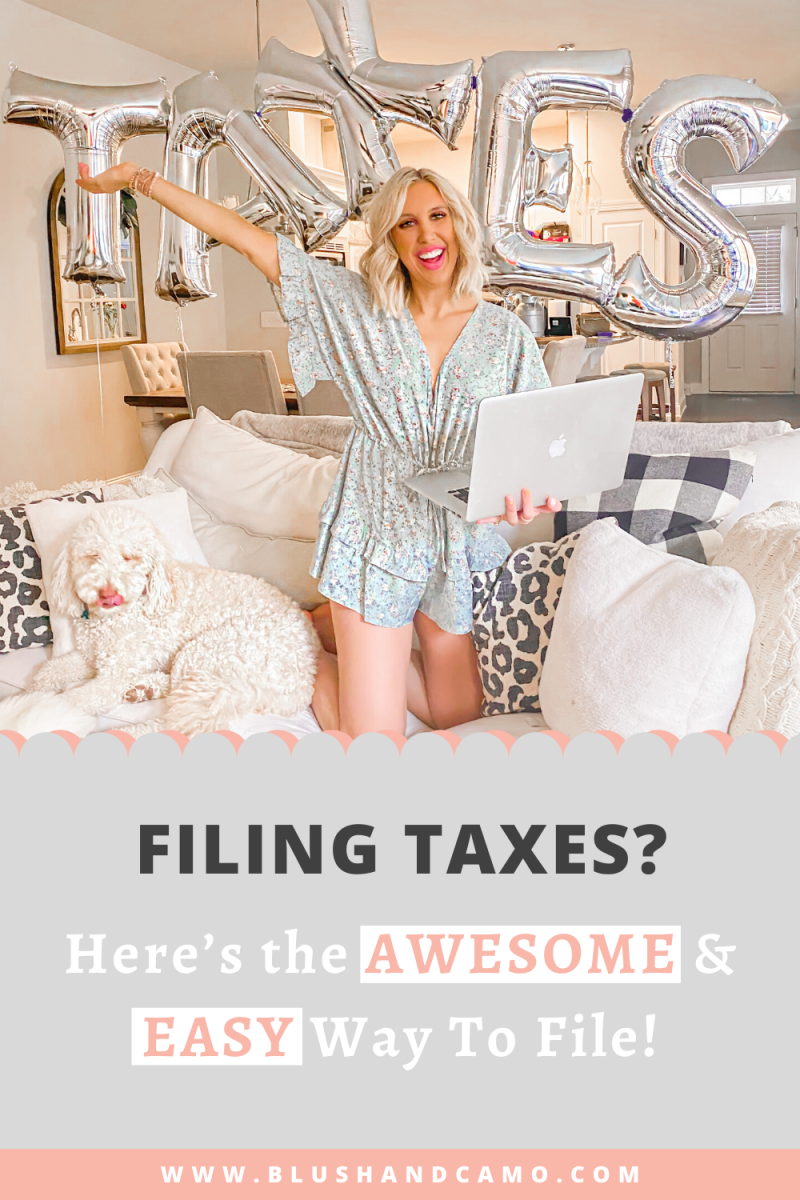 Welcome back to Blush & Camo! Today I'm talking about a topic that may give some of you a headache, or maybe a little bit of anxiety, just thinking about it! The topic I'm talking about is taxes!
As a business owner taxes can get complicated with all of my 1099's, managing my business expenses, and understanding which category each of my expenses falls into.
Honestly, I still have nightmares about filing my taxes from last year. It was a miserable process. I had to wait in line at a tax office, it took hours sitting with a tax rep while I went through all of my documentation, then the tax rep realized my situation was too complicated and I had to start over with another tax rep. Oh, and it cost me an arm and a leg.
Chuck also remembers our tax nightmare last year, which is why we were determined this year to not repeat that same process.
We did some research and came across H&R Block's Tax Pro Go. The whole process seemed so simple we thought it was too good to be true! Here are the three simple steps with H&R Block's Tax Pro Go:
Lock in your price (the pricing is VERY fair and clear at the start of your tax filing!)
Upload your documents (then, when your tax pro has finished your return)
Review and pay!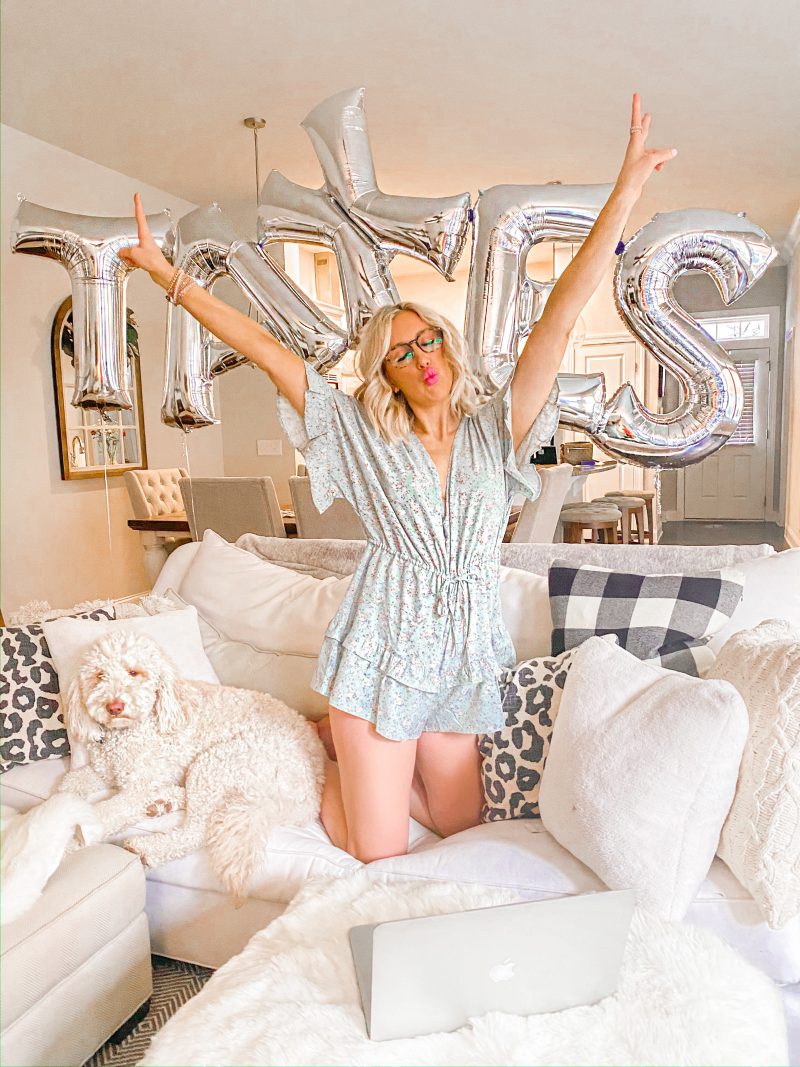 Once the tax pro receives your documents, the turnaround time is approximately five days.
This simple process is all done in the comfort of your own home because you get to file virtually. That was the selling point for Chuck and I. We didn't want to wait in any lines and we loved how H&R Block created Tax Pro Go for people with busy lifestyles (aka ALL OF US!).
Chuck and I started filing our taxes the first weekend in March and signed up with H&R Block's Tax Pro Go! Filling out my initial profile took about five minutes (so easy)! Then, the system gave me options for how I was filing and I choose "business owner".
After those two simple steps I was assigned my very own tax professional who actually did our our taxes for us!!
Chuck and I uploaded all my 1099's and sent them to our tax professional.
THAT'S IT!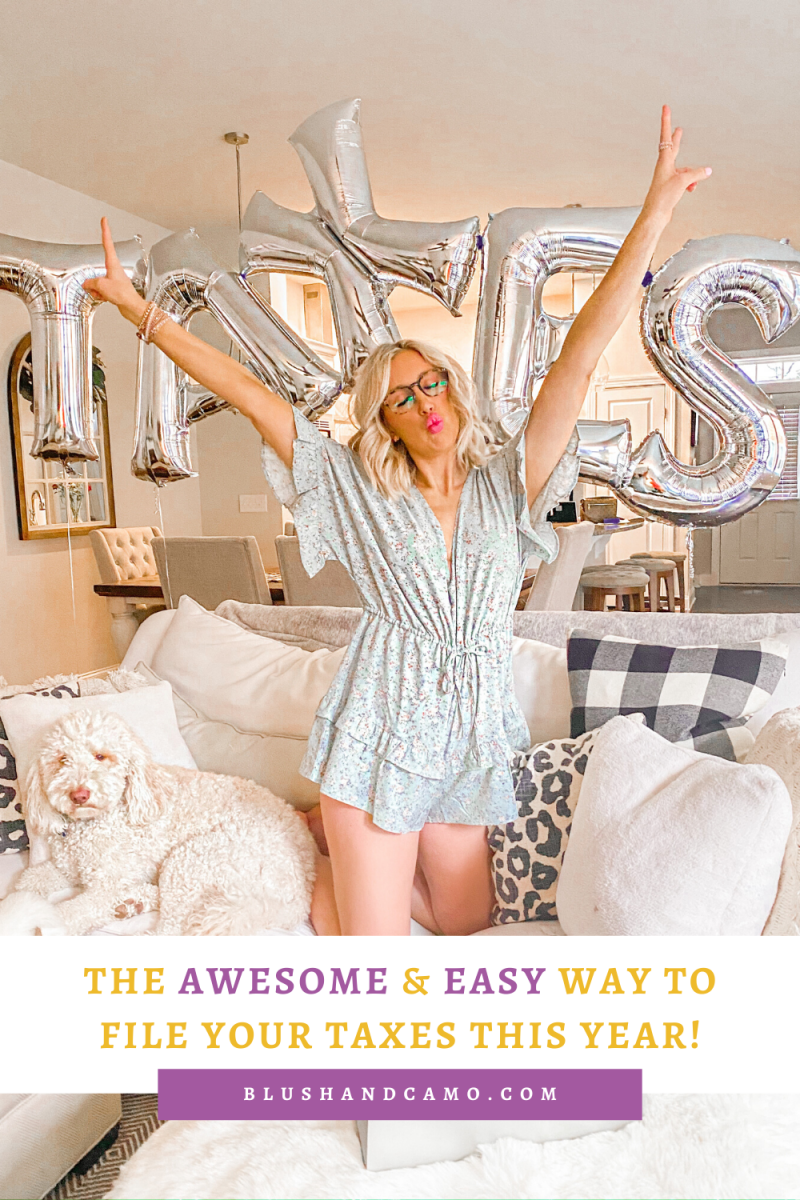 The whole process took less than an hour. We couldn't believe it.
After submitting my 1099's we scheduled a call with our tax rep on Sunday to go over a few questions we had. She was available all day and our call only took 10 minutes. We sent her additional documents she needed and then she filed our taxes.
I literally want to tell everyone how amazing the process was to file my taxes this year. H&R Block's Tax Pro Go is absolutely the way to file taxes!
Chuck and I were so happy and felt very confident about our filing because we had a professional tax expert ,trained to handle our unique filing situation, actually doing our taxes for us.
We didn't step foot into an office, the pricing was clear and upfront, the set-up took a little over an hour, and we were assigned a professional tax representative, Priscilla Weems, who was available 7 days a week!
Chuck and I set aside an entire Saturday afternoon to file our taxes. The process was so simple and quick we got to take Frankie and Elvis to the dog park and binge watch our favorite TV show that afternoon instead of filing taxes all day.
If you haven't filed your taxes yet you can use code 17276 and get $20 off your taxes with H&R Block's Tax Pro Go.
I recommended Tax Pro Go to all my friends and family! Happy filing!
**Thank you H&R Block for sponsoring today's post! All thoughts and opinions are my own.
Thank you so much for stopping by Blush & Camo!
You can follow me on Pinterest by clicking here! 
Get more daily inspo by following me on Instagram and YouTube!
Thank you for stopping by Blush & Camo!
xx, Julianna