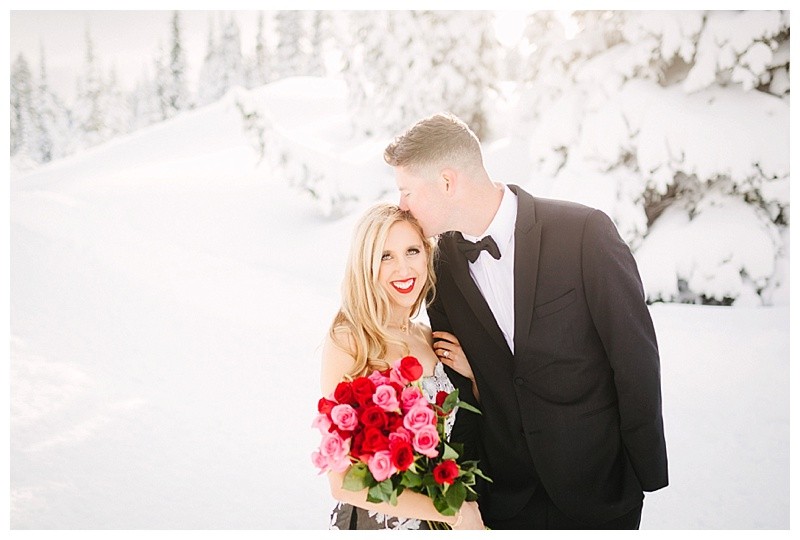 Hello Gorgeous! Today I'm sharing Part II of Chuck and I's engagement photos and I decided to interview my photographer Courtney for a little Q&A for how YOU can make your couples photoshoot perfect! Courtney specializes in wedding/engagement photography (and is beyond talented!) and knows a thing or two about how to take amazing pics.
Here's what a pro wedding photographer has to say about a couples/engagement shoot!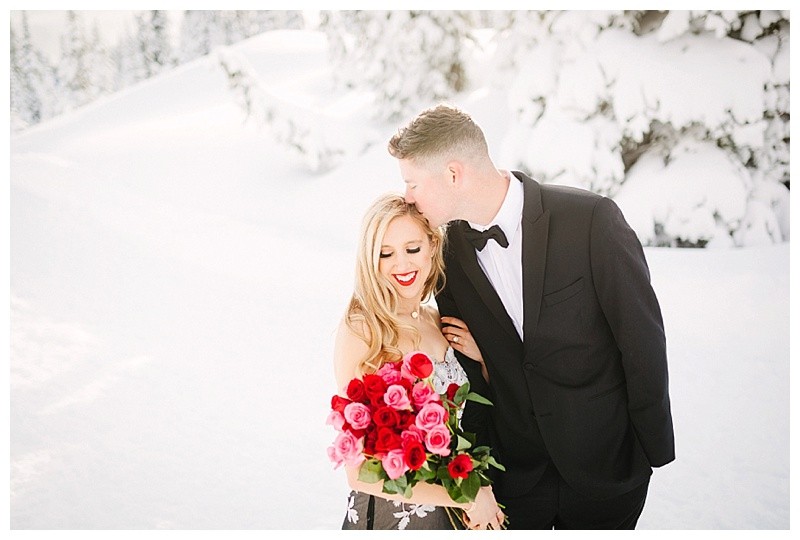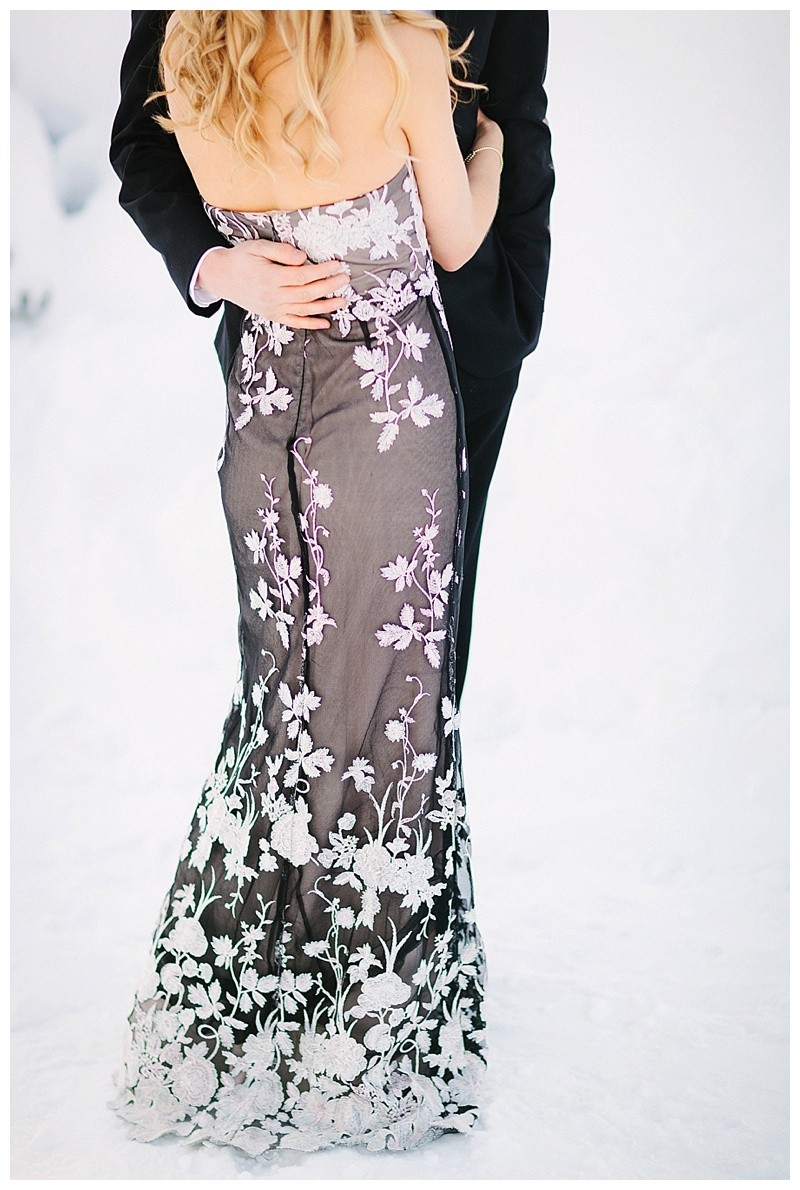 Are there certain colors couples should wear when getting an engagement or couples photography session? 
Yes and no.  Certain colors definitely do photograph better, but it truly is all situation and person dependent.  Colors should be chosen that reflect the personality of the couple, complement the couple's skin tones and features, and ones that go well with the chosen background. Most know what colors look good on them.  Stick with those!
Your engagement session isn't the time to pick your favorite color on the color wheel that doesn't blend well with your skin tone or hair color. The color(s) you wear should make you both feel and look your best.  It's also good to keep in mind the setting that your session will be held at and the particular style you are going for.  If you and your photographer have chosen a beach scene wanting an airy feel, hunter green and orange probably aren't the way to go. Keep all those things in mind and you'll be good to go!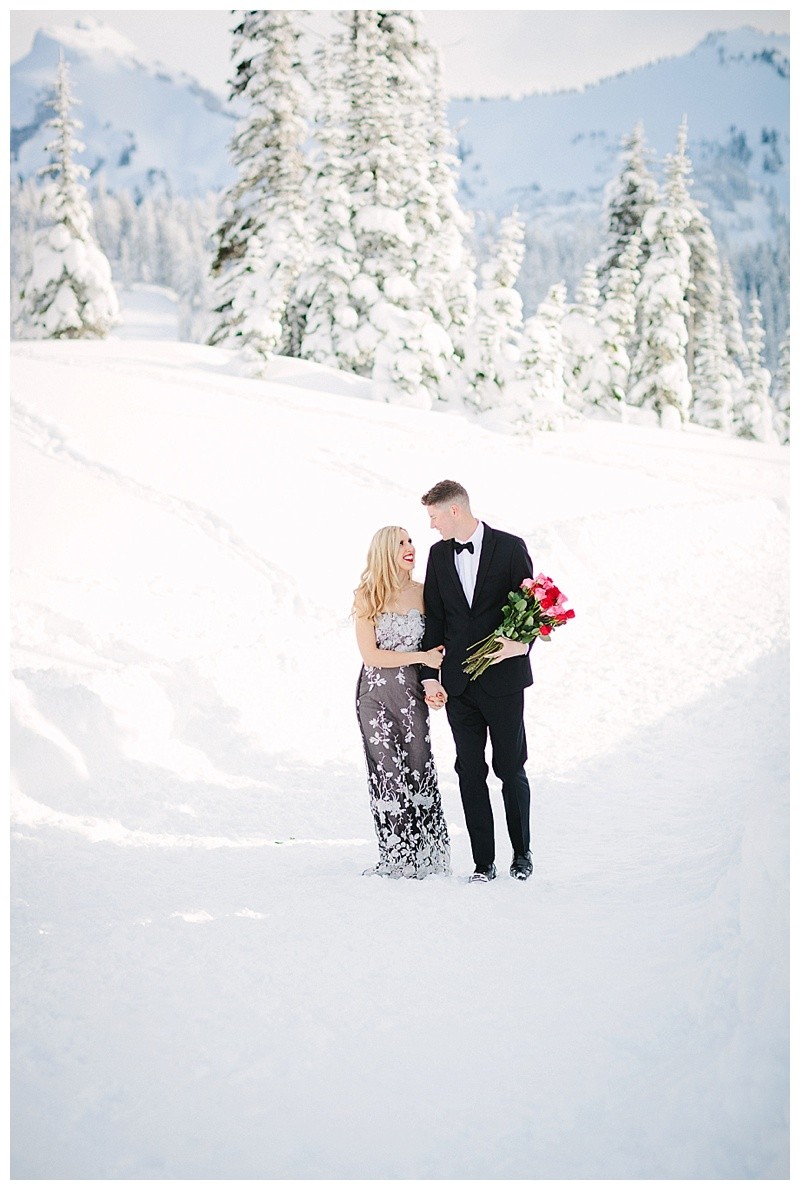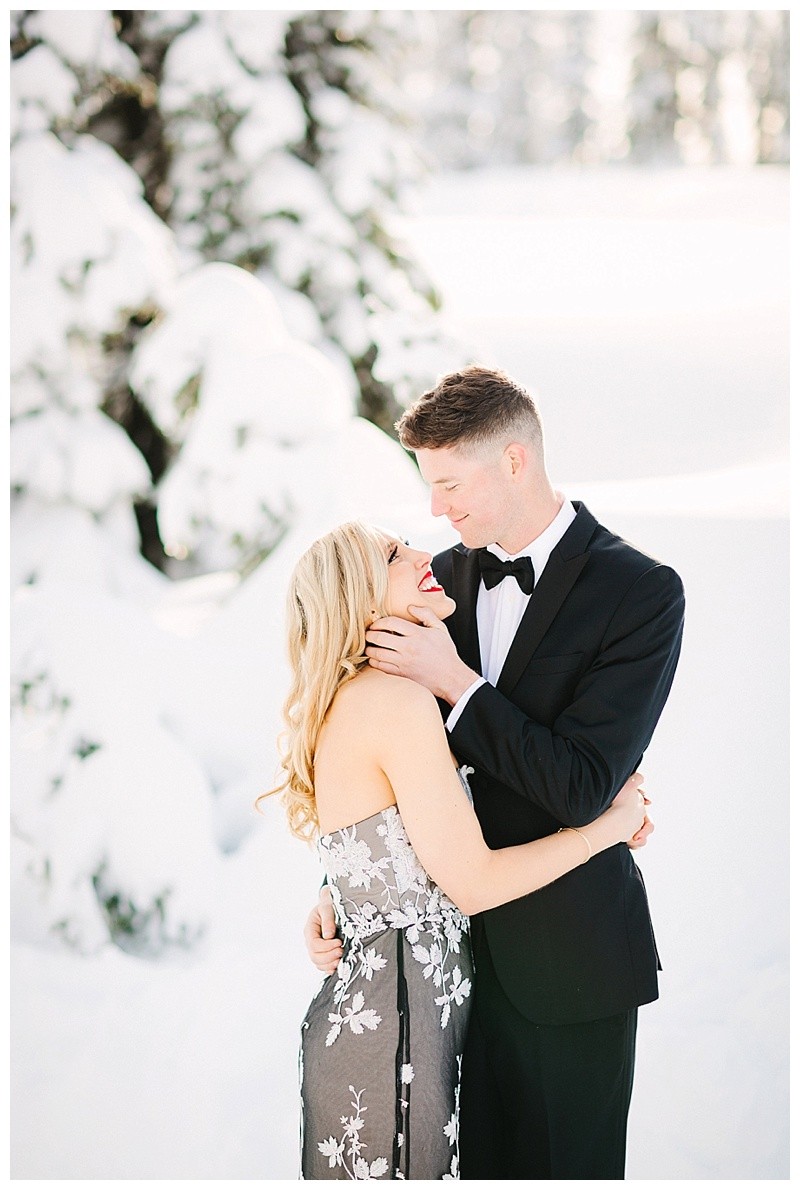 Are there colors or patterns to avoid wearing together in photographs because they don't photograph well?
Yes. The camera doesn't do well at picking up really small patterns, so when choosing patterns try to tend toward the medium to  larger ones.  This namely comes into play with guys checkered collared shirts that have two small of a checkered pattern.  Again, avoid colors that don't complement your own skin tone and hair color. Pick those colors that make you look fantastic!
It's also a good idea to try to incorporate some patterns or layers. Both of you wearing a basic colored t-shirt is going to produce lack luster photos. When choosing what to wear, layer layer layer. Layer with clothes, shoes, and accessories. Our eyes and the camera loves dimension and layers provide that.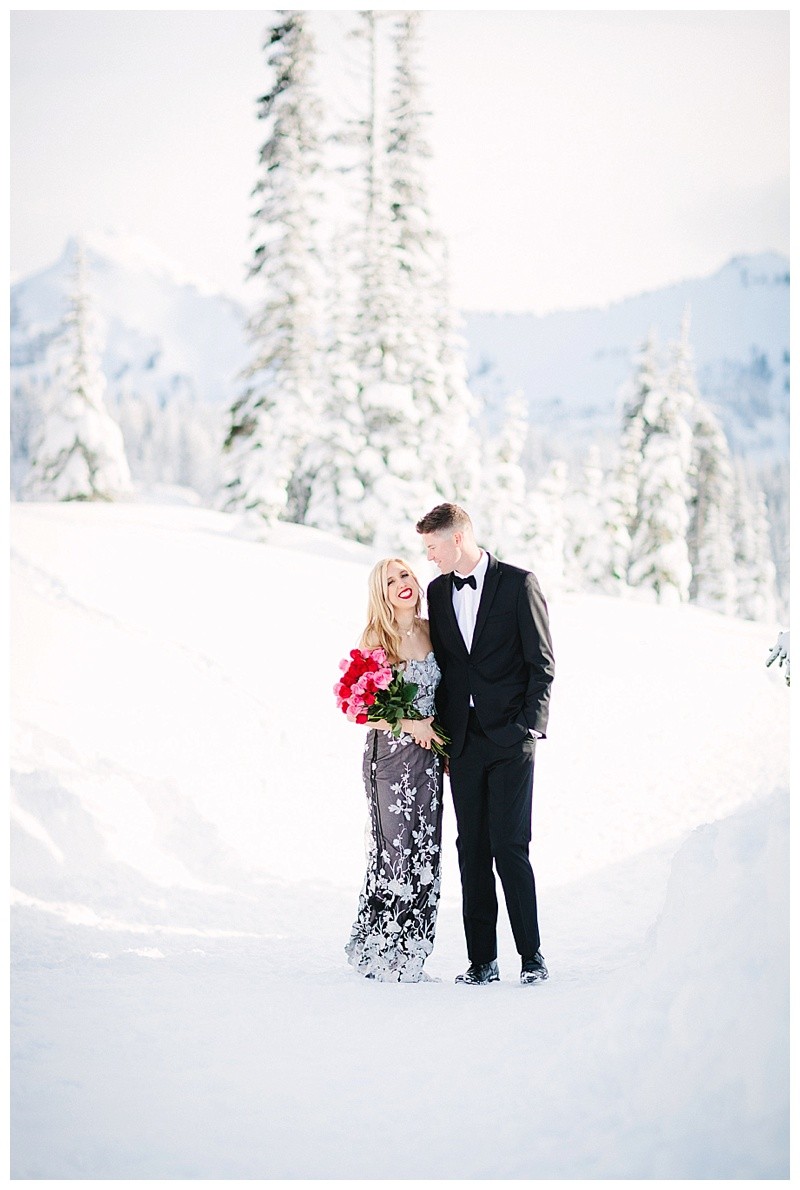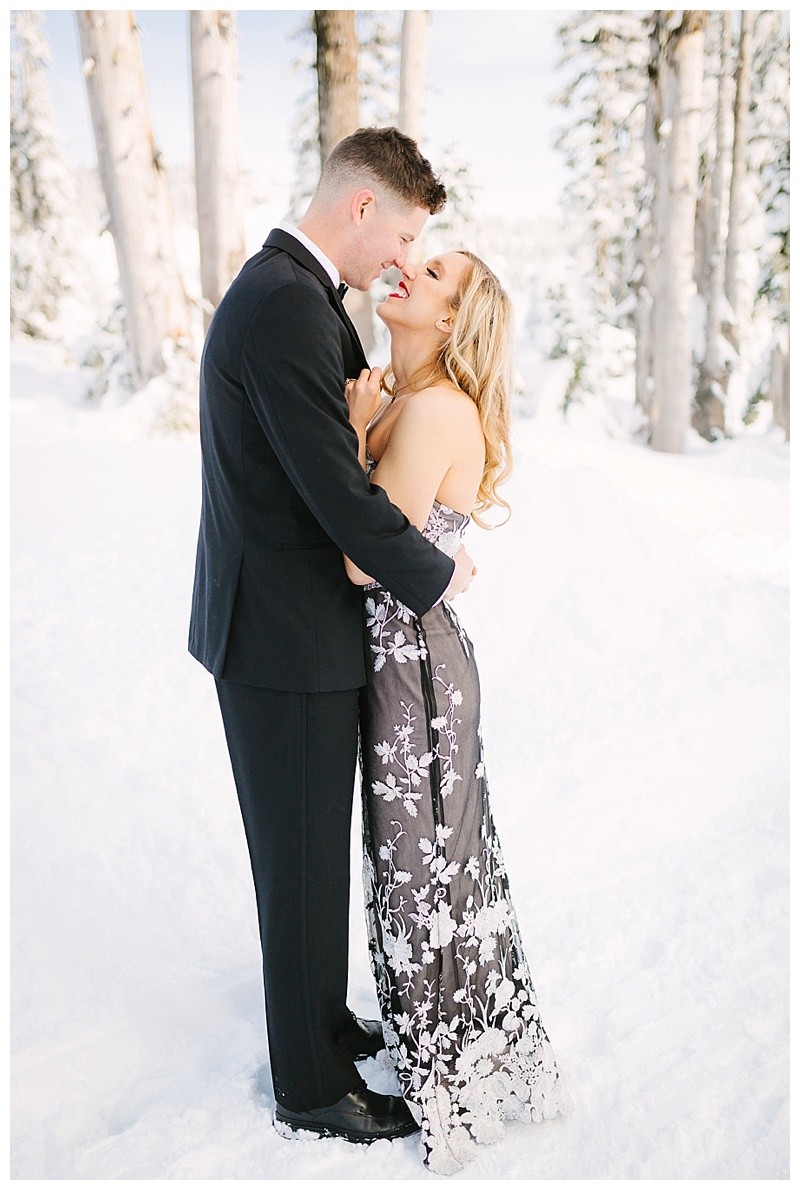 Should I choose the location or let the photographer choose?
This can go either way.  If you have a location that is special to you than go ahead and put it out to your photographer and see if that would make for a good spot.  Or if you are wanting a particular setting but not sure where to actual have the shoot, also relay that to your photographer.  Your photographer will most likely have a list of locations that will fit your needs.  And if you really have no preference, than I'm sure your photographer would love to decide!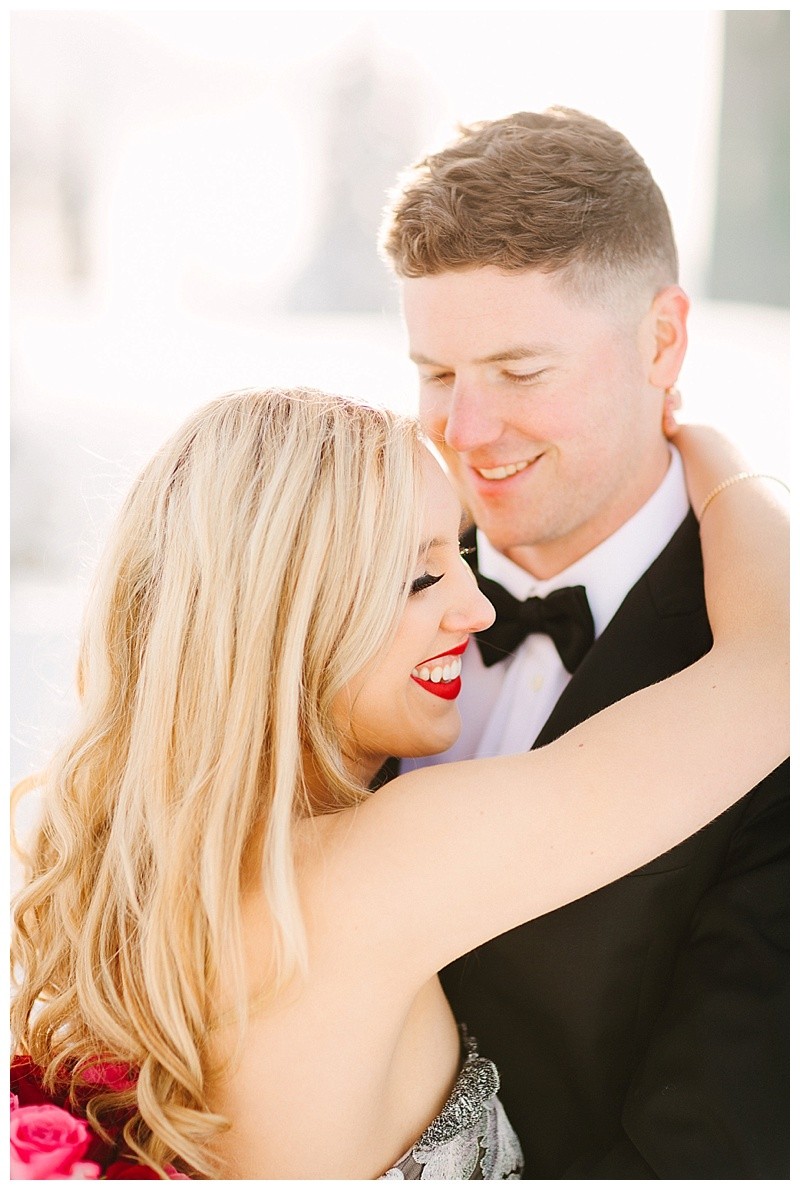 Should couples have a Pinterest board with poses they would like to take or is that not necessary?
It is definitely not necessary. I would actually not recommend having a Pinterest board with poses on it for your photographer.   Your photographer is an artist as well as a professional who has studied the art,  and will know how to pose you and your fiancé in the most attractive way with the lighting and setting that is available.
Wouldn't you rather beautifully crafted and unique photos that are your own rather than trying to fixate yourself into an already done pose with two people who don't look like you and aren't in the same place as you?
That being said, I would highly recommend a Pinterest board with some styling inspiration.  This will help you see what patterns and colors look good together and you can share that with your photographer to see if it is matching their vision as well!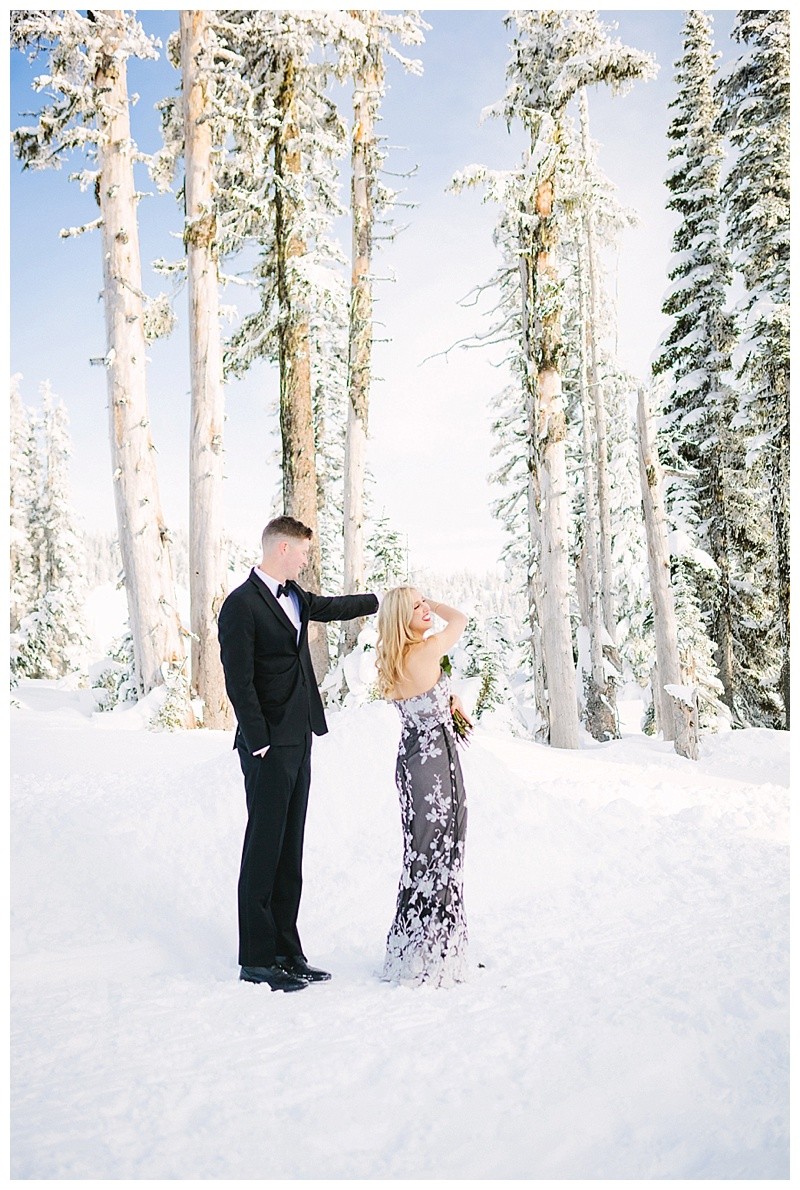 What are little details couples might not think to wear/bring that really make a photo? 
Accessories! As stated before, accessories provide layers which provide dimension to any image.  Earrings, necklaces, bracelets, rings, scarves, watches, boot socks, etc… This doesn't mean you need to overdue it, but accessories photograph well and provide a more engaging photo.  For the ladies, I would also highly suggest some extra glam.  By this I mean paint your nails, add some extra makeup, and go the next step up with your hair.  I would even suggest going to get your hair and makeup done.
This is not only fun in general, but would be a great time to practice how your makeup is going to look on your wedding day. Go all out within your means.  Your investing in these photos and will most likely be hanging them up in your home so choose the outfit that you love and you know you look good in.  If you can't afford to get your hair and makeup done, than just spend a little extra time on it.
Don't be afraid to add a little more makeup than usual because the camera actually diminishes it so it's good to have more.  Paint those nails and don't forget to put on some lipstick or at least a little lip shimmer to keep your lips from looking cracked and dull. On the day of your shoot make sure you have your makeup bag with you in case you need some touch ups.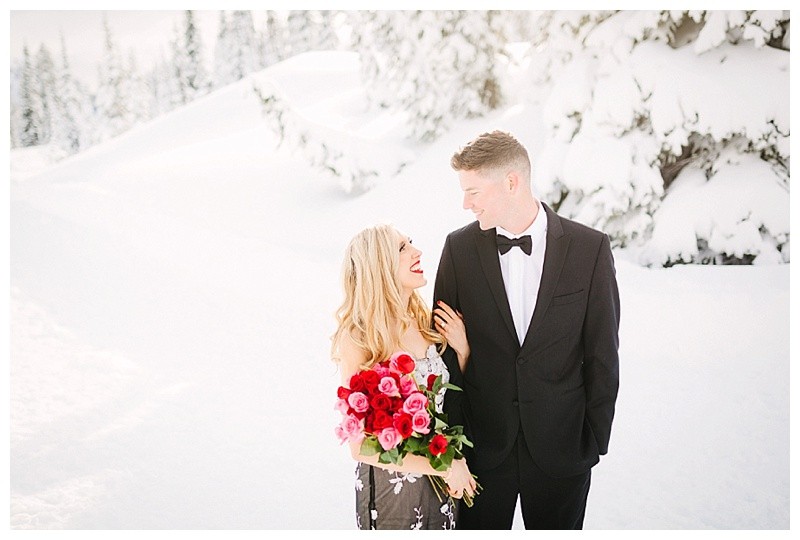 What do you ask your couples to do ahead of time to prep for the photography session?
I normally don't ask my couples for too much other than to make sure to arrive on time. Your photographer will choose times that afford for the best lighting, and if you are late to your session it could drastically change the outcome of the photos because of the lighting situation.  Normally before the session I will send some links on what to wear and will answer any questions my clients may have, but other than that I just want my clients to get there on time and I will take care of the rest for them!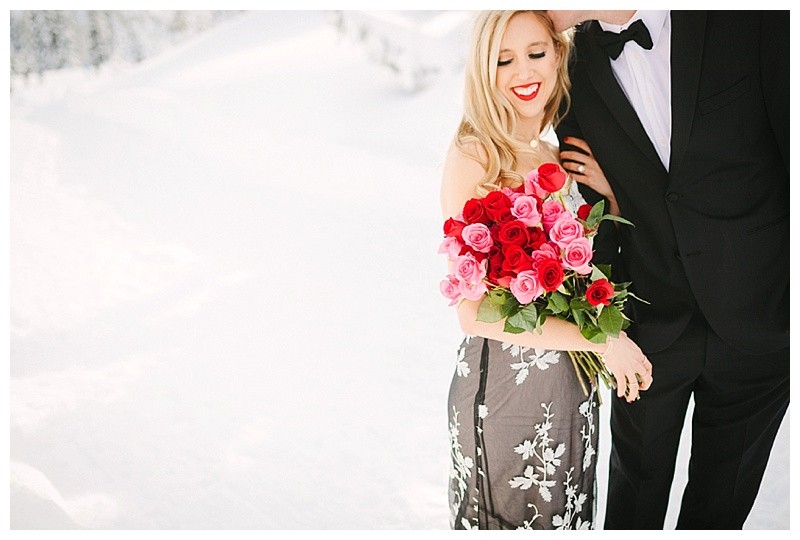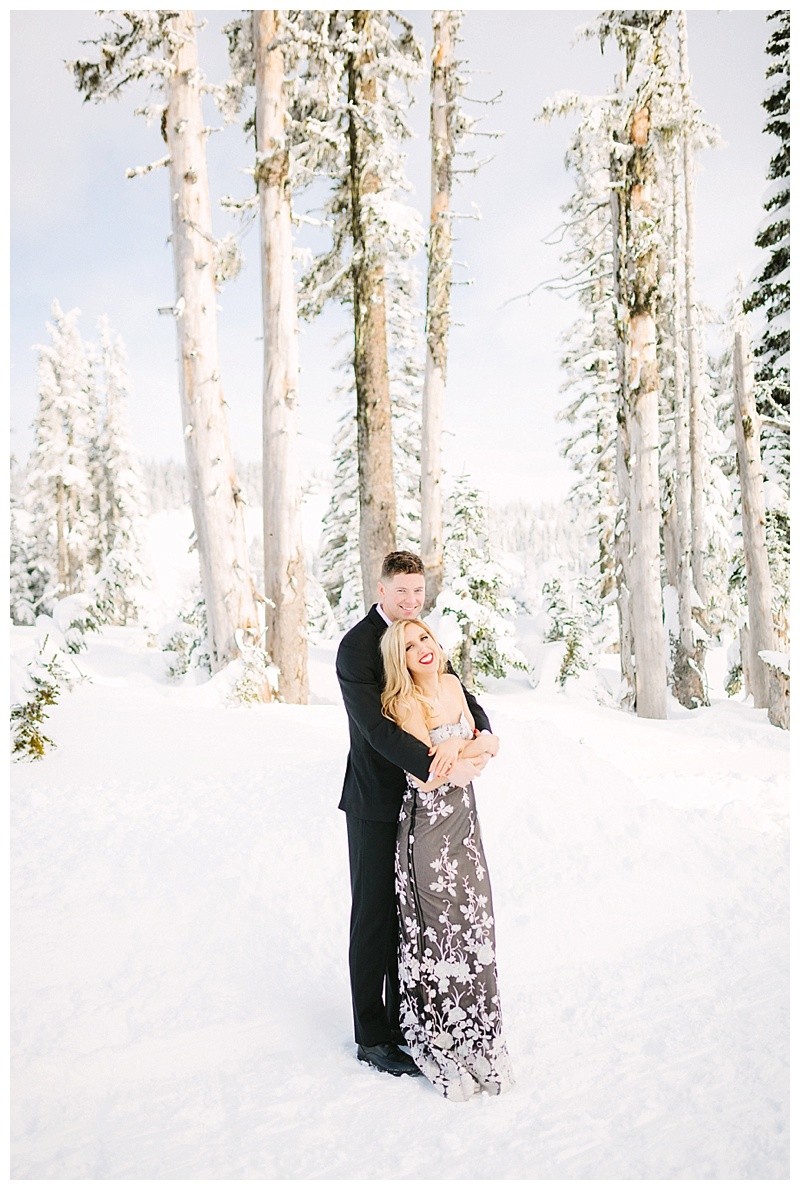 Should couples practice posing ahead of time if they have never done a photoshoot together before? 
This isn't necessary, no.  As stated before, your photographer has studied posing and is both an artist and professional.  They will know how to pose you and will learn quickly what poses work best for you both.  So don't stress over it, that's what you are paying your photographer for! Just enjoy being together!
What did you think of today's post?! If you know a friend would enjoy this today's blog post make sure you share it using the social media icons below!
Thank you so much for stopping by Blush & Camo!
xx Julianna
MAKE UP I WORE FOR THIS SHOOT
Dior 'Rosy Glow – Petal' Awakening Blush • Christian Dior
SEPHORA COLLECTION Cream Lip Stain
Essie reds nail color, red nouveau 0.46 oz (14 ml)
SEPHORA COLLECTION False Eye Lashes
Laura Mercier Loose Setting Powder • Laura Mercier