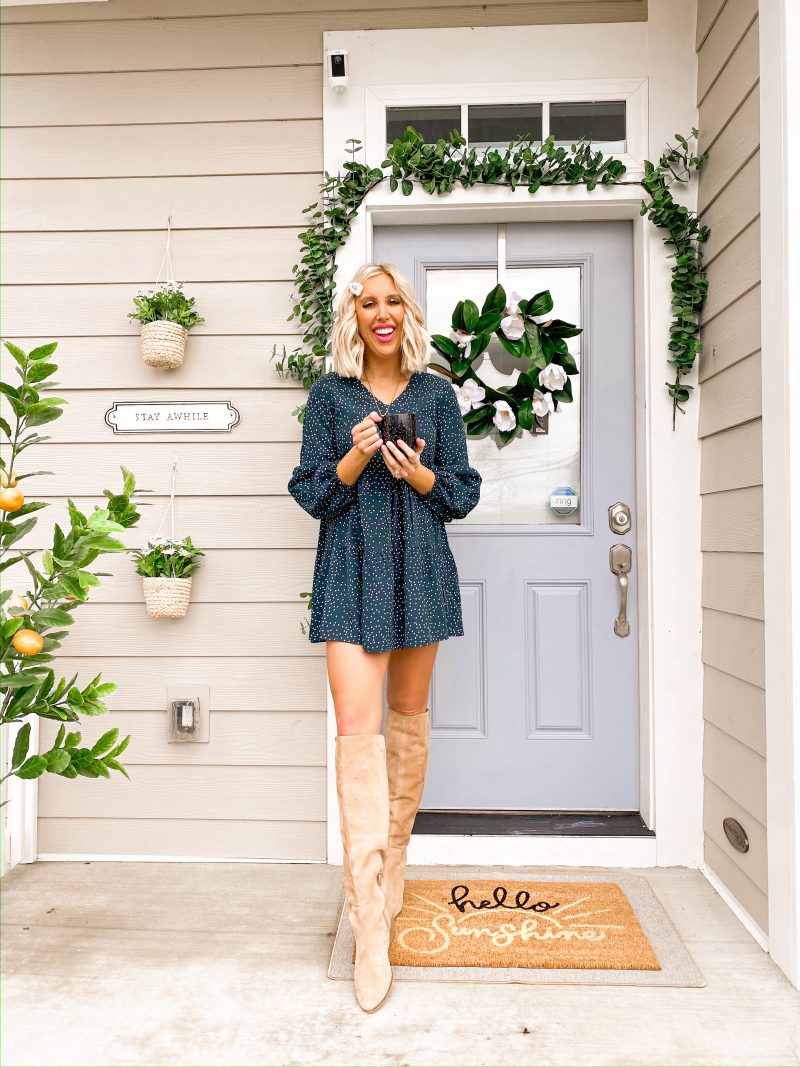 Welcome back to Blush & Camo! I recently decorated my front porch for spring and summer. I love how adding a few pieces of garland, a plant or two, and a wreath can add instant warmth to your home. There is something so inviting about porch decor that makes people want to stop by for awhile!
All the items you see in today's post are from Target! I love how affordable and high-quality each piece was. Plus, from start to finish the decor took about 40 minutes to put up!
This mini home project is what inspired today's post! I'm sharing my best tips for decorating your porch for spring and summer. Plus, I'm also linking all my items you see in today's post so you can easily shop!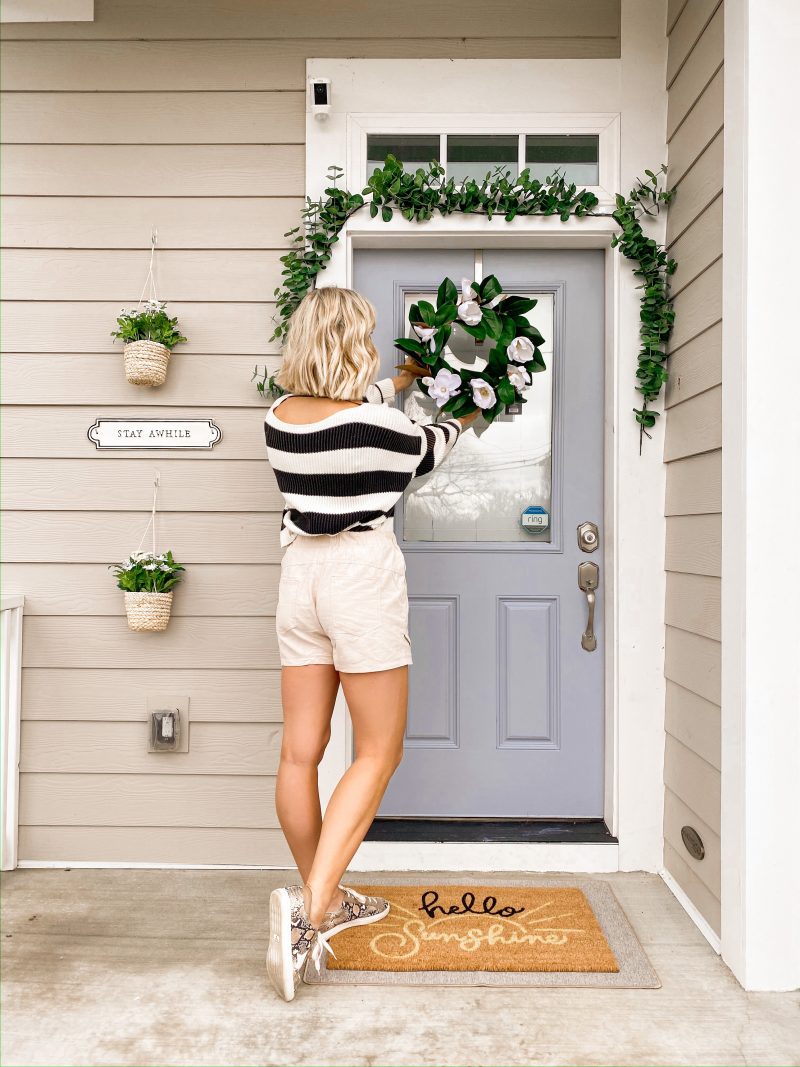 ADD A PLANT (OR TWO)
I love the addition of plants, succulents, and/or flowers on a porch! The best part?! This tip is super simple to emulate. Simply add a wreath, hanging florals, or a planter box (or two!) on your porch!
You've instantly created a welcoming area into your home!
DON'T USE NAILS ON THE EXTERIOR OF YOUR HOME
I personally love hanging garland around my front door to frame it. If you also love this look my pro tip is to not use any type of nails or poke holes on the exterior of your home.
The reason for this is because almost all homes exterior are weather-proof treated to prevent water and other elements from getting inside your home. Putting holes on the exterior or your home way weaken this treatment or allow water to seep into the walls of your home.
Instead, I highly recommend using command clips that I linked below! Chuck and I used command clips to hang every item attached to our home. I was hesitant at first to use these because I didn't think they would last long, but it's been three weeks and I haven't had a single issue!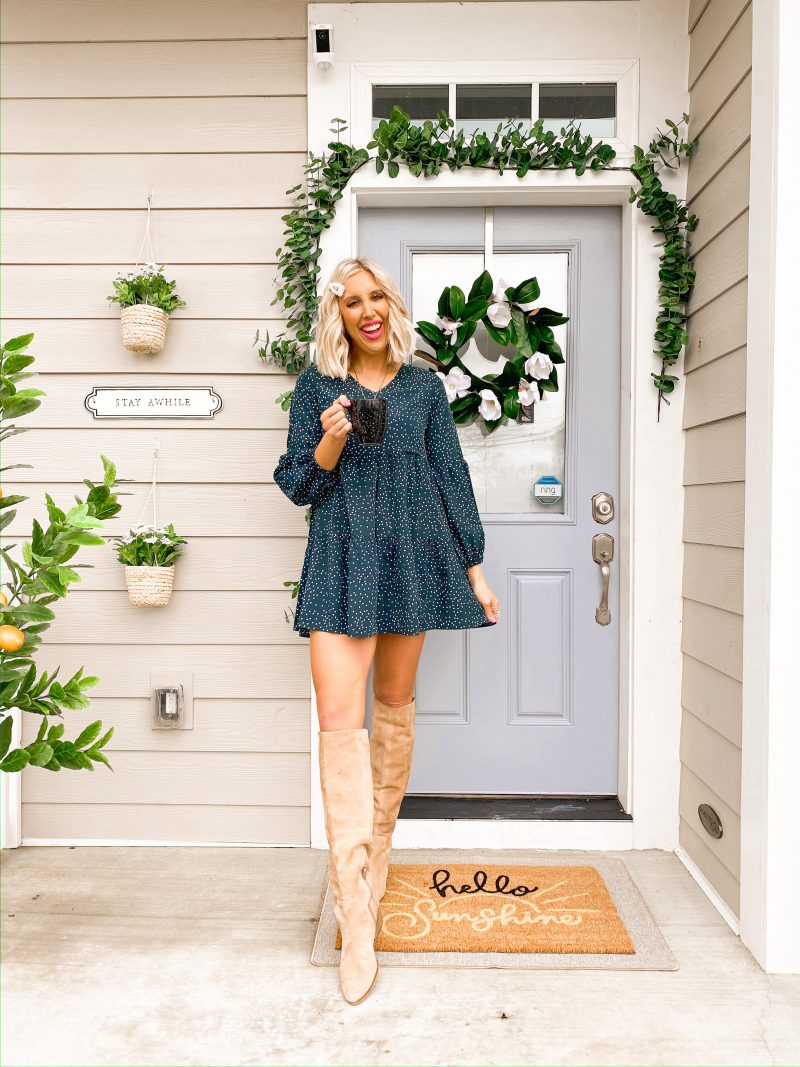 DOUBLE LAYER YOUR WELCOME MATS
My last tip when decorating your porch for spring and summer is to double layer your welcome mats! What I mean by this is to add a "framing" mat under your welcome mat. This makes the entry point to your home a little more cozy and allows your welcome mat to really stand out!
Do you plan on decorating your porch this spring and summer? I would love to hear from you in the comments below!
Thank you so much for stopping by Blush & Camo!
You can follow me on Pinterest by clicking here! 
Get more daily inspo by following me on Instagram and YouTube!
Thank you for stopping by Blush & Camo!