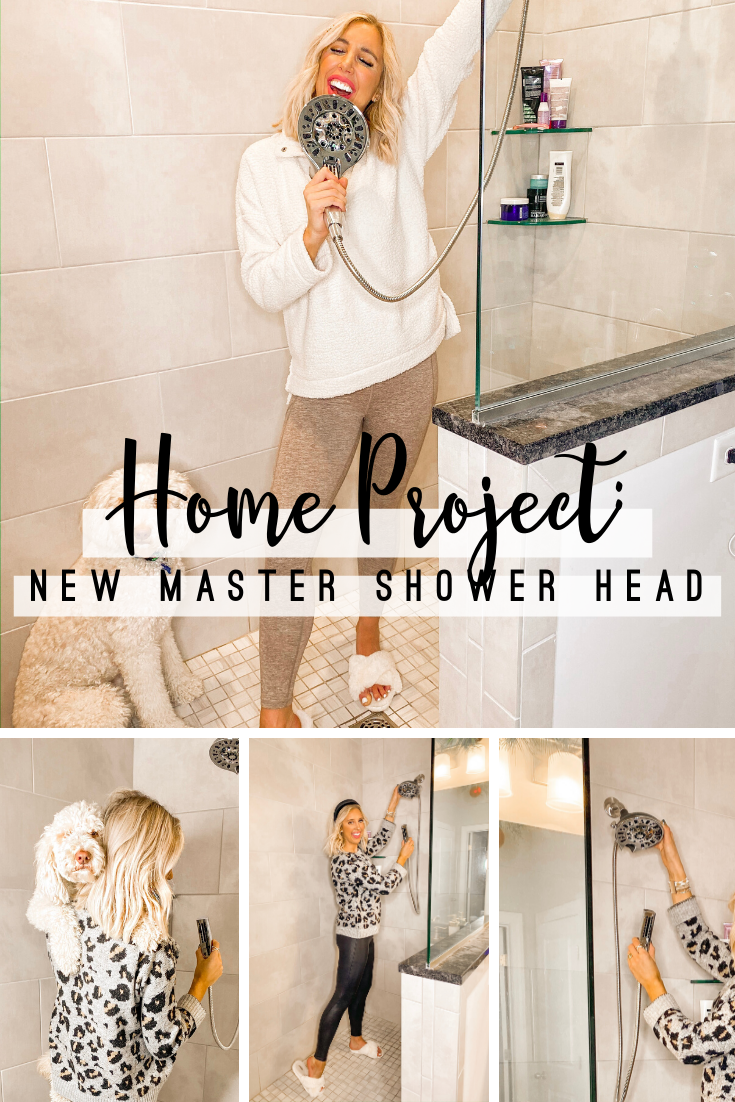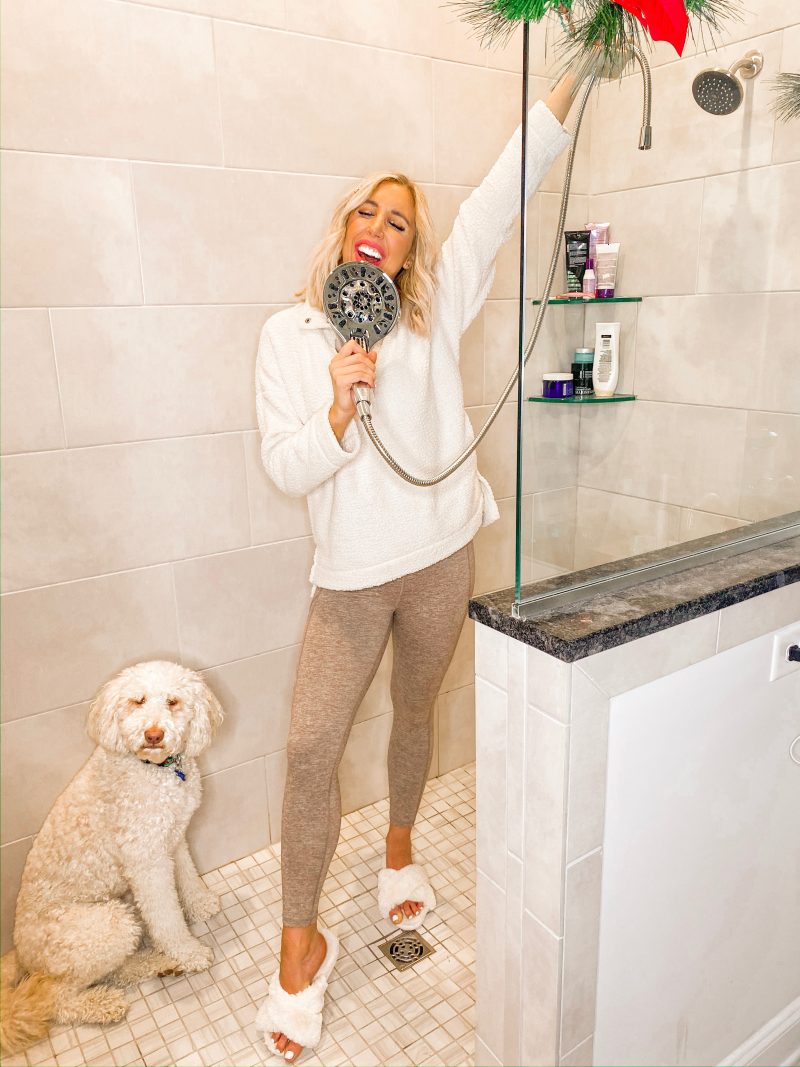 Welcome back to Blush & Camo! I'm so excited to share with you in today's post our mini home project that Chuck and I did over Thanksgiving. For this mini project we changed out the original shower head that came with our house and replaced it with the new Delta 2-in-1 In2ition shower head.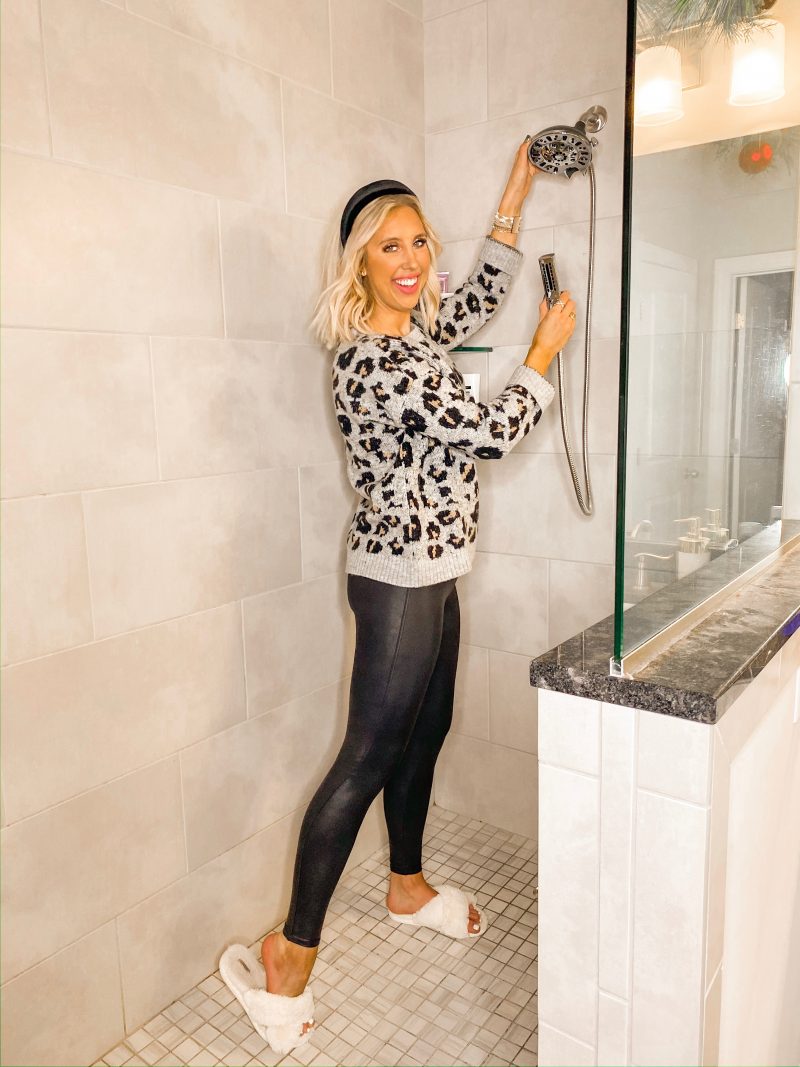 Our home has two full baths. The first bathroom is our master bathroom and the second bathroom is upstairs as the guest bath. Chuck and I knew that we needed to change our shower head because our master bath is where we clean Elvis and Frankie when they get dirty from playing outside in the yard.
They get especially dirty in the winter with all the rain and snow that Nashville gets. Our old shower head was very basic; no settings, no handheld function, simply just a showerhead.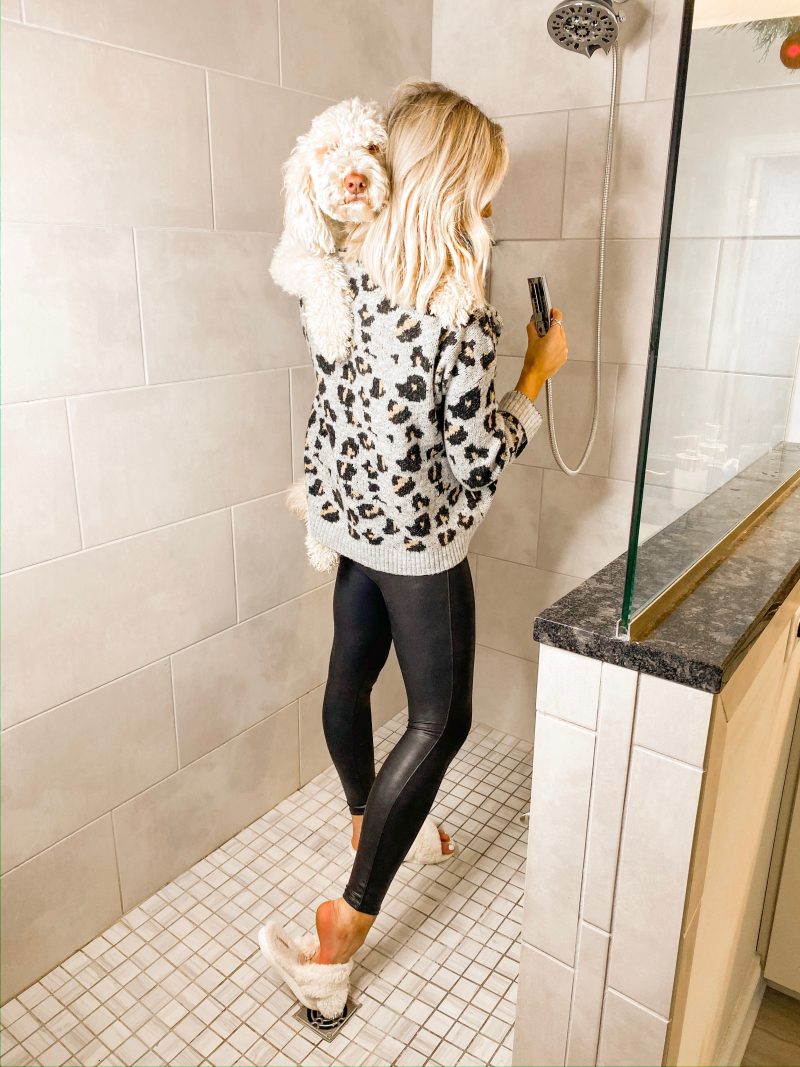 We knew we needed a shower head that not only had different settings when taking a shower, but we also needed a handheld function to clean our fur babies and also make it easier to clean our shower.
That's where the Delta 2-in-1 In2ition shower head comes into play! Chuck and I loved that the In2ition shower head has five different settings and a handheld function too.
This shower head has five spray settings to include:
H2Okinetic PowerDrench spray
Full body spray in shower head and hand shower
Massaging spray
Soft waterfall spray
Pause
The handheld function includes a 60-inch stainless steel hose which is perfect to clean Frankie and Elvis! The In2ition shower head comes in three colors: chrome, nickel, and bronze. We opted for the chrome color to match the rest of the fixtures in our bathroom.
Honestly, I was a little intimidated to change out our original shower head because I had never done this before! I was shocked at how easy it was. It took me less than five minutes to unscrew the original shower head and replace it with the 2-in-1 In2ition showerhead.
What do you think of the new update? I would love to hear from you in the comments below!
**Thank you Home Depot for sponsoring this post. All thoughts and opinions are my own
You can follow me on Pinterest by clicking here!
Get more daily inspo by following me on Instagram and YouTube!
xx, Julianna