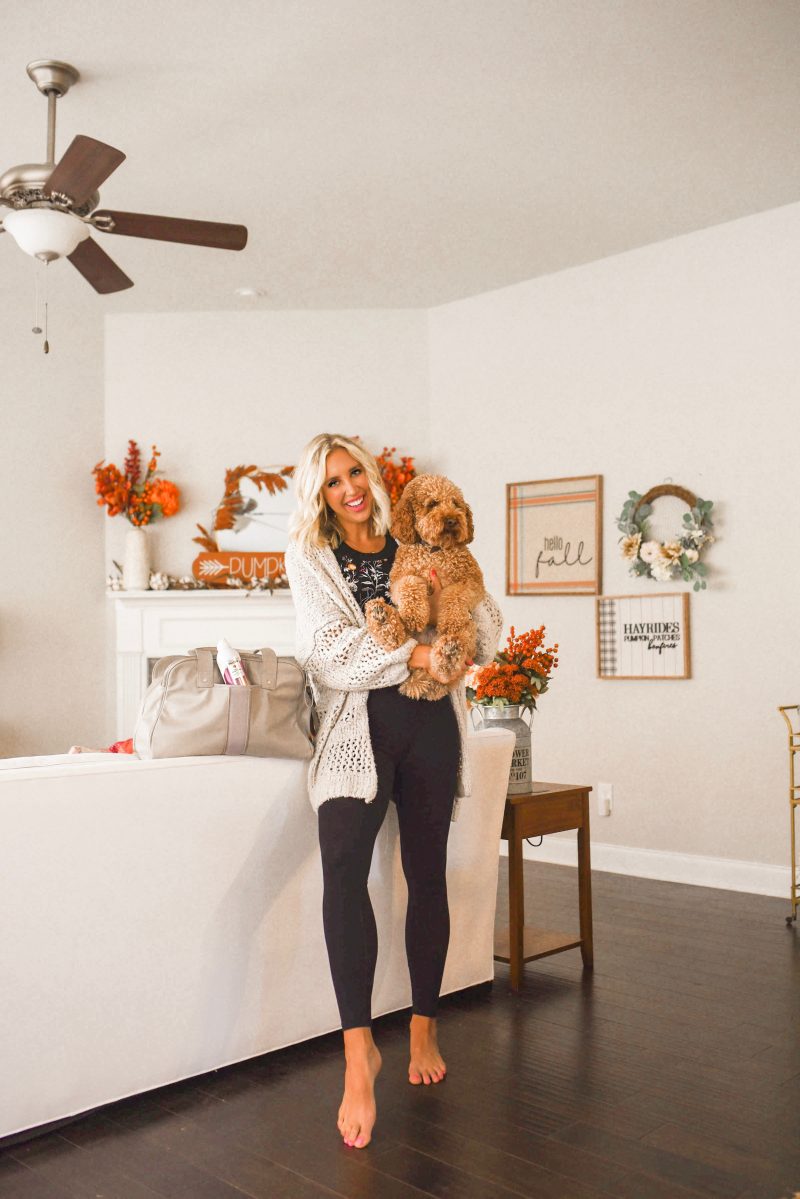 This post is sponsored by Pantene. All thoughts and opinions are my own.
Welcome back to Blush & Camo, the life + style blog that gives budget friendly tips to elevate your lifestyle and grow your dream wardrobe without breaking the bank. I'm so excited you're here because today I'm partnering with Pantene to share my FAVORITE product line of theirs to date!
What is the product line I'm referring to?! Drumroll please!….
It's the Pantene WATERLESS Collection! Y'all KNOW I live on Dry Shampoo and constantly joke about how much I use on a daily basis. Between running two online businesses and a fur mama to two super active golden doodles, I don't have lots of time each day to style my hair. The Pantene Waterless Collection makes it easy for every girl on the go to have a great hair day within minutes!
I only wash my hair about once a week (twice a week if I really need to) just because it takes TIME to wash, dry, and style my hair. Plus, I try not to use too many hot tools on my hair throughout the week.
Pantene products are a staple in my bathroom and I'm excited to add the Pantene Mist Behaving Dry Conditioner Mist and Pantene Cheat Day Dry Shampoo Foam to my hair routine! If you are ready to transform your non-wash days, then you need this collection in your life!
Here's how you use each product: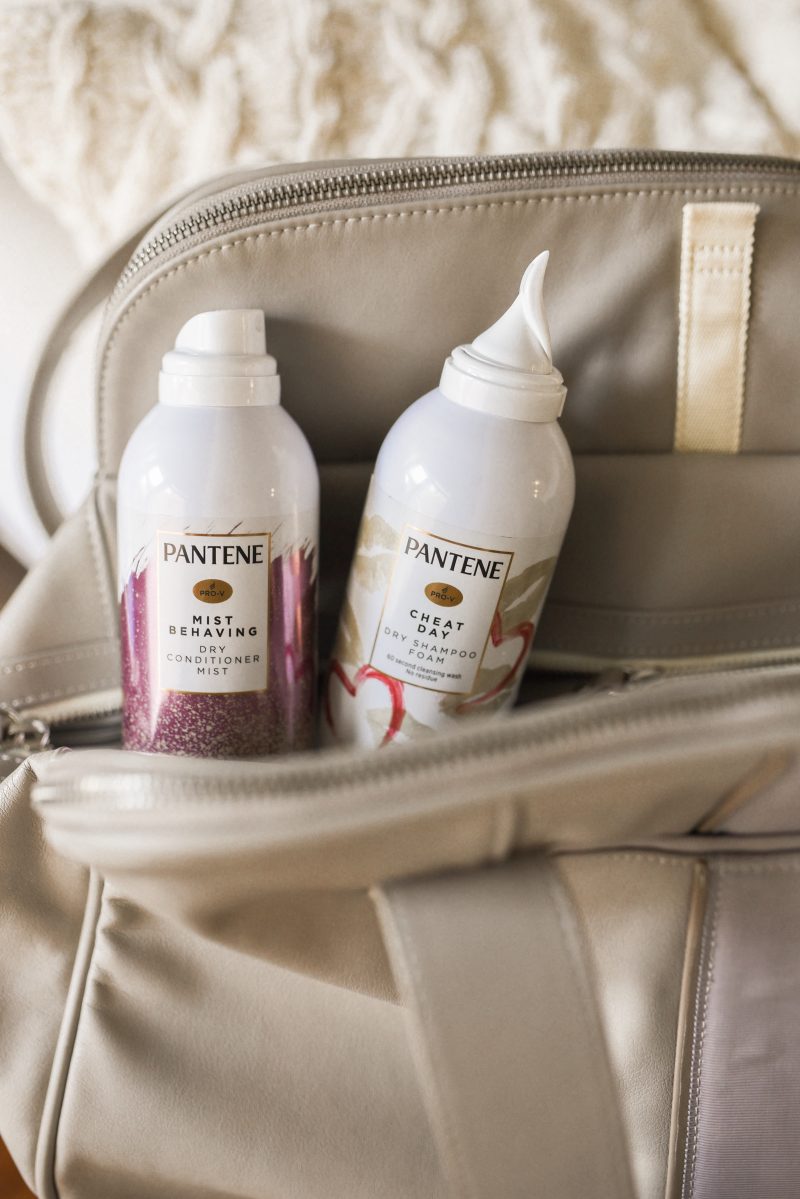 Pantene Mist Behaving Dry Conditioner Mist
Two to three days after I wash my hair it starts to look dull and frizzy. Which makes sense after a few days of working out, running errands, and sleeping on it! This product will reintroduce some shine and leave your hair feeling smoother and in place.
It conditions your strands with blends of light-as-air hydrators and Omega-9 that penetrates into the hair core to restore it with lipids for a smooth finish. Plus, it smells REALLY GOOD and it's free of sulfates and parabens!
TO USE:
1. Shake the can and hold the can 6-8 inches away from your hair for optimal coverage. You don't want to hold the can too closely to your hair.
2. Apply from the mid-lengths to ends on dry hair. Brush or finger comb through. You want to avoid spraying directly at your roots for the best results!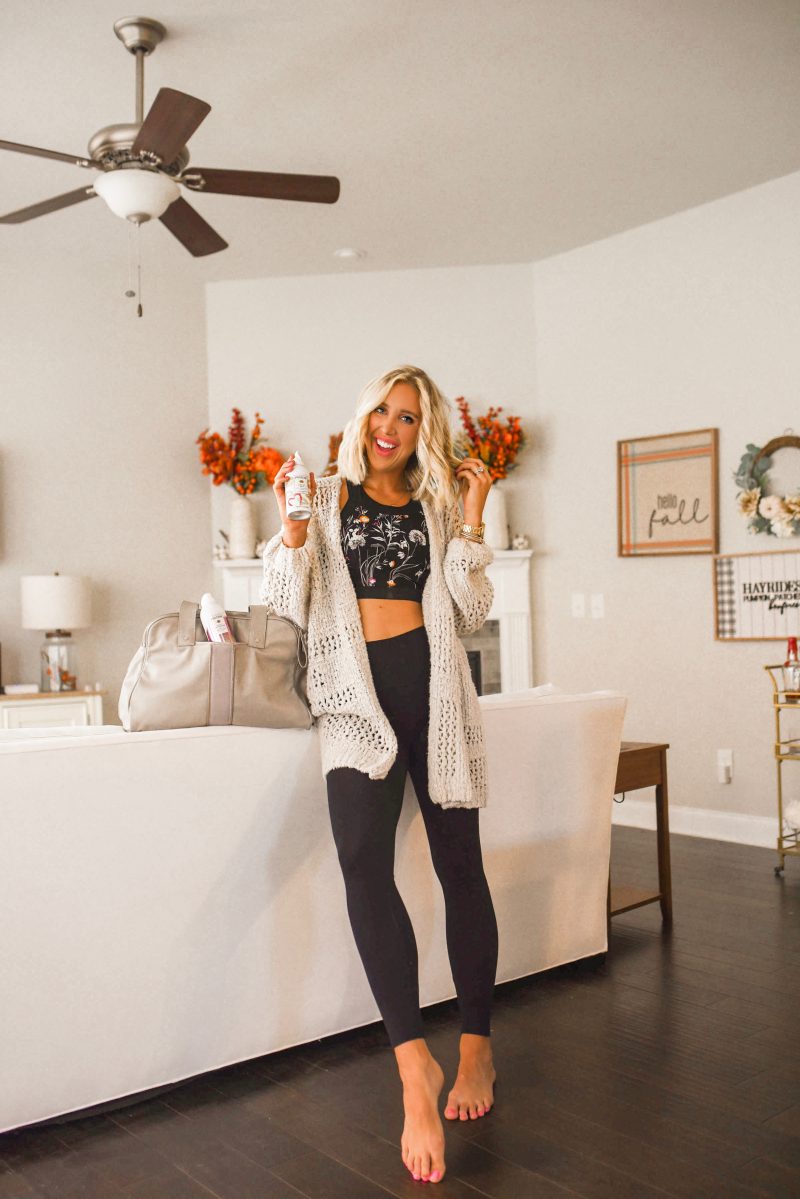 Pantene Cheat Day Dry Shampoo Foam
Since my hair is highlighted bright blonde a few days of not washing it can leave my hair feeling really dry. This is why I love the Pantene Cheat Day Dry Shampoo Foam! The foam is free of drying alcohols, sulfates, and parabens and also has Pro-Vitamin B5 in the formula leaving your hair clean and soft!
TO USE:
1. Shake the can well and dispense a small amount into your fingertips! You want to avoid spraying directly at your roots for the best results!
2. Section your hair and start with a small amount.
3. Apply to dry hair at the roots and rub it in. Repeat for each section.
4. Brush out and style as you like. (Your hair may feel a little damp after you apply, but don't worry, that's normal! It's just the foam doing its magic and it dries quickly!)
How excited are you to try out these products! I love that they are affordable AND high quality and give amazing results!
Do you wash, dry, and style your hair multiple times a week? Or, are you a dry shampoo kinda girl?! Let me know in the comments below!
Try out the entire Pantene Waterless Collection for a limited time at your local Walmart and save time doing your hair and spending it being the girl boss that you are!
You can follow me on Pinterest by clicking here!
Get more daily inspo by following me on Instagram and YouTube!
xx, Julianna